Better Off: The age old question that comes up in every election… Are we better off today than we were before Democrats took control? The answer today is a resounding NO!
Inflation is up.
Deficit is up.
Spending is up.
Government interference is up.
WOKE politics is up.
Racism is up.
Crime is up.
Illegal border crossing are up.
The Democrats and their left-wing progressive policies have failed.
America is NOT better off today than the day the Democrats took COMPLETE control of government. Democrats hold the White House. They have majorities in the House and the Senate. Through the Administration, they control (and manipulate) every department and regulatory agency in our government.
It's time for a change! Stop the madness.
Medi-scare: The Democrats are at it again. Lying to the American people.
It's such a blatant lie that even the Washington Post Fact Checkers had to give the Democrats a "Four Pinocchios" for lying about Republican's intentions.
NO serious or rational proposal is out there by Republicans to "end Social Security and Medicare."
NONE!
When the far left wing of the Democrat party is so scared and so dishonest that they will say anything to try and win an election, voters need to consider why? This is NOT your parent's Democrat party…the Democrats are now controlled by their far left progressive wing of the party that empowers BLM & Antifa, wants to Defund the Police, pushes racism and open borders and is responsible for the highest inflation in 40 years!
Elections have consequences.
Read more below and follow me on Twitter & GETTR – @sanuzis  
–Saul Anuzis
---
60 Plus Weekly Video Rewind
Medicare open enrollment begins, Georgia voter turnout explodes to record levels despite suppression warning from Democrats, and be on the lookup for elder scams!
Links to the articles discussed in the video:
https://www.kiplinger.com/retirement/medicare/medicare-open-enrollment-starts-now-what-you-need-to-know
https://www.washingtonexaminer.com/opinion/editorials/democrats-voter-suppression-myth-exposed-georgia-turnout
https://www.foxnews.com/us/fbi-raises-flag-elder-fraud-thousands-retirees-scammed-1-7-billion
---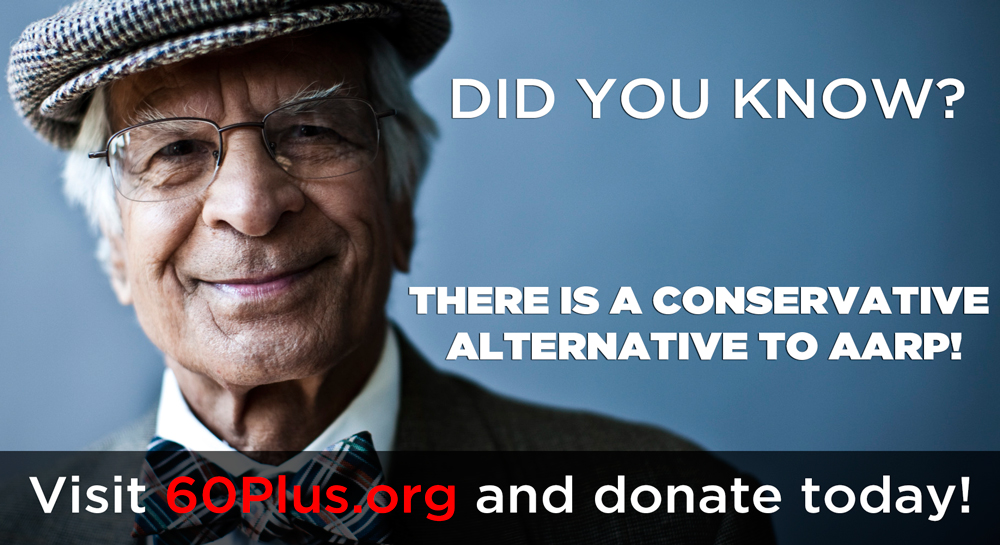 We're fighting every day for seniors and retirees by working to eliminate the death tax, ensure healthcare freedom, and save social security for future generations. With your essential help we will continue the fight. You can even donate using Bitcoin and Ethereum!
Thank you for your help and support of the 60 Plus Association.
Donate Today! Visit https://www.60plus.org/donate
---
Are we better off today than we were before Democrats took control?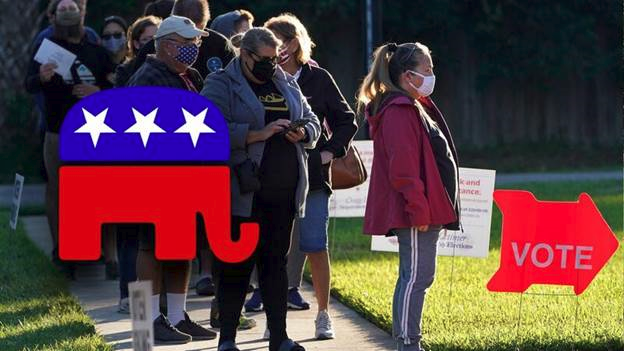 Democrats have had their chance, and they failed.
As of this weekend, we have one month left until the midterm elections and voting is already underway in some states. As we go to the ballot box and weigh our options, Americans should ask themselves a simple question: are we better off today than we were before Democrats took control of the presidency, Senate, and House in January 2021? By any measure, the answer is a resounding no. In Joe Biden's America, groceries and gas are more expensive. Our streets and communities are less safe. Our southern border is wide open and deadly drugs are flooding our communities.
Senate Democrats like Mark Kelly in Arizona, Catherine Cortez Masto in Nevada, Raphael Warnock in Georgia, and Maggie Hassan in New Hampshire made Biden's agenda possible and are up for re-election this November. Candidates like John Fetterman in Pennsylvania, Tim Ryan in Ohio, Mandela Barnes in Wisconsin, and Cheri Beasley in North Carolina are extremists who want to go to Washington, D.C. and make things even worse. We have tried nearly two years of one-party Democrat rule. It has been a failure on every front.
We've struggled through 40-year high inflation and a gas crisis straight out of the 1970's. Buying bacon and eggs to feed your kids before school will cost you significantly more than it did before Biden took office. Filling up your car to drop them off might just break the bank. Let's remember how we got here: Democrats passed a $1.9 trillion spending bill that economists warned would make inflation worse. This reckless spending led to skyrocketing costs and sent our economy into a recession. Democrats responded by raising taxes and hiring 87,000 new IRS agents to target middle-class American families. In other words, when Democrats control the presidency, Senate, and House, it's the American people who pay the price.
---
Medicare Open Enrollment Starts Now. What You Need to Know.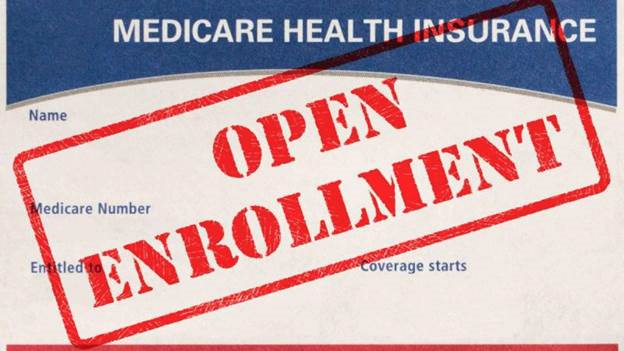 Once a year, Medicare beneficiaries have an opportunity to review their insurance choices and make adjustments according to their needs.
It's open enrollment for Medicare, that time of year when Medicare beneficiaries can find themselves under siege from various insurance companies seeking their business. It's also the time when experts recommend you review your Medicare coverage to see if you need to make a change.
Open enrollment runs from Oct. 15 through Dec. 7, giving beneficiaries a window in which to review options, including traditional Medicare and Medicare Advantage, the private insurance alternative to the government insurance plan.
During this open enrollment, you may change your Part D or Medicare Advantage plan for 2023, or switch between Medicare Advantage and original Medicare or vice versa.
On Jan. 1, another open enrollment is held only for Medicare Advantage enrollees. During that time, which ends March 31, MA enrollees can change to a different Advantage plan or to original Medicare.
Authorities advise consumers to be wary of promises made by people promoting Medicare Advantage plans, making sure to get anything in writing and to check with medical providers to confirm they are part of the particular plan's network. Medicare Advantage plans may restrict patients to using in-network providers, while traditional Medicare will cover any provider nationwide who accepts Medicare.
Authorities also warn Medicare enrollees to be alert to possible scams.
---
The false claim that Senate Republicans 'plan to end Social Security and Medicare'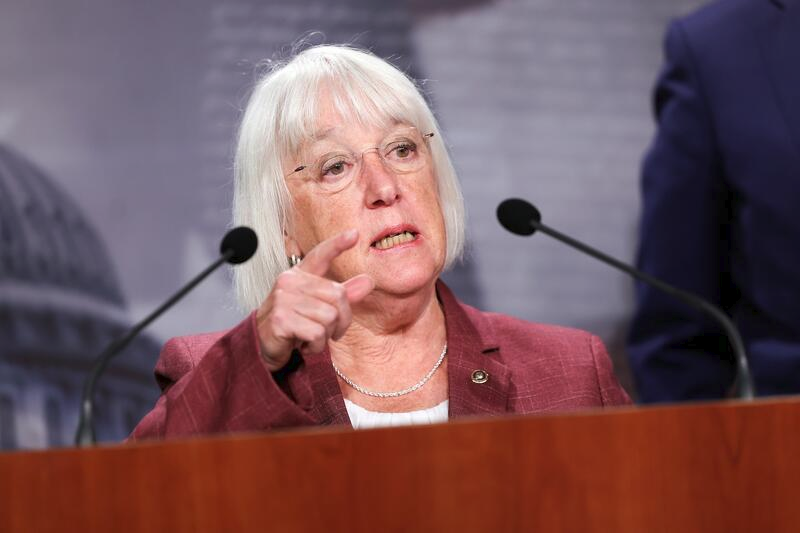 Don't worry, seniors: There is no such plan.
This is yet another example in which Democrats strain to conjure up a nonexistent GOP plan regarding Social Security and Medicare. Senator Murray earns Four Pinocchios from The Washington Post.
---
GOP victory agenda would rein in radical Biden policies and promote American growth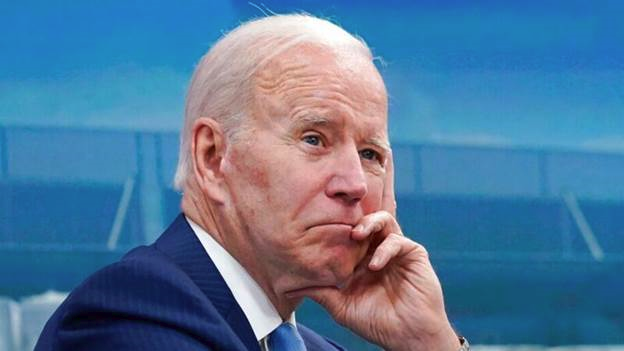 Biden embraced radical policies on economy, energy and open borders. GOP needs to fix things.
In 1992, Bill Clinton campaign strategist James Carville coined a slogan that resonated with voters – "It's the economy stupid." For Republicans today, "Stop the Stupid" would be a more appropriate campaign slogan given the crises President Joe Biden and his Democrat allies in Congress have either caused, enhanced or failed to address – from the sagging economy to inflation, an energy shortage, open borders, rampant crime, and the threat of Armageddon (I'm sure I missed a few). I saw a simple yard sign earlier this week that appropriately said – "Fix Things, Vote Republican." That really said it all.
American voters seem to get this and the potential for a red wave is growing. Numerous recent polls suggest Republicans will easily retake control of the House of Representatives on Election Day next month. A Monmouth University poll released last week found that 47% of Americans want Republicans to lead Congress versus 44% who prefer Democrats. Republicans also have recently taken the lead in RealClearPolitics' Generic Congressional Vote survey, a somewhat rare event for the party.
Should the election go as expected, GOP control of one or both houses of Congress will thankfully mark the beginning of the end of Biden's disastrous presidency. At the very least, Republicans can stop the reckless spending that has led to historic inflation, declining real wages, and negative economic growth. It will put a nail in the coffin of Democrats' radical legislative priorities. And it will allow Republicans to start bringing the economy out of recession and stagflation while laying the groundwork for meaningful legislative accomplishment and accelerated economic growth following the 2024 election.
---
Democrats' midterm hopes fade: 'We peaked a little early'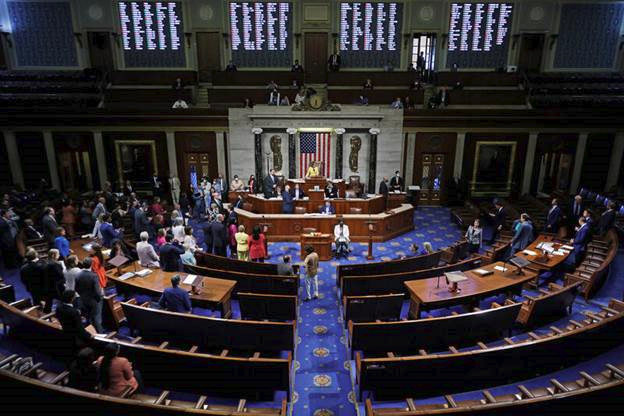 Fresh polling suggests Republicans are gaining with voters, particularly women, in the final weeks of the midterm election.
Ever since the Supreme Court overturned Roe v. Wade in June, it seemed possible that Democrats could avoid a midterm disaster. But if the post-Roe summer belonged to Democrats, by mid-October, even they can see the momentum they had is fading.
A recent CBS News/YouGov survey has Democrats running 2 percentage points behind Republicans in the generic congressional ballot — a measure closely tied to a party's performance in the midterms. A New York Times/Siena College poll released on Monday showed likely voters inclined to vote Republican by a 49 percent to 45 percent margin. Independent women — a critical constituency for Democrats in swing states and districts — had swung sharply toward Republicans in the span of a month.
"I'm wishing the election were in August," said Matt Bennett of the center-left group Third Way. "I think we peaked a little early."
For Democrats, the timing could hardly be worse. Gas prices, after falling for weeks, are climbing again. Inflation is still out of control, and the stock market, despite a rally on Monday, has been taking a beating. Meantime, Republicans have been hammering Democrats on the economy and crime in a barrage of post-Labor Day advertising. And all of that is happening with early voting already underway in key states.
---
This Key Demographic Propelled Democrats to Victory in 2018. Will They Doom Them Next Month?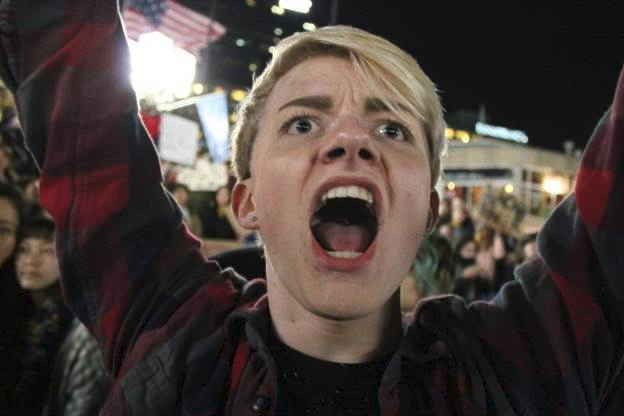 Will it be the women of America who decide the outcome of the upcoming elections? For months, the people who think they know more about elections than anyone else that this would be the case.
Their reasoning is faulty, as is often the case, but they've stumbled onto the right answer anyway in much the same way a blind squirrel still occasionally finds an acorn. Women are coming out to vote in November, perhaps in record numbers for a midterm election, but not for the reasons we've been told to believe.
The number of women intending to vote, the quote-unquote conventional wisdom says, is rising in reaction to the decision of the United States Supreme Court in the Dobbs case overturning Roe v. Wade. That ruling, which critics have called a blow to reproductive freedom, puts the responsibility for determining what, if any, restrictions should be placed on abortion back onto the state and federal legislative branches of government.
After it was handed down you couldn't swing a dead cat (or a live one for that matter) anywhere in the vicinity of a major media newsroom without hitting an analyst who predicted in grave, solemn tones that women would rise up to defend their "reproductive freedom."
Perhaps – and the Democrats are banking these analysts are right in their effort to keep control of Congress so President Joe Biden can have two more years to sign the ultra-progressive legislation they send him. Unfortunately for them, it looks like they've been misinformed.
What's happening post-Dobbs, strangely enough – and what the agenda setters whose reportage and commentary shape election coverage from Maine to California can't or won't see – is that abortion isn't showing up on the list of things women who intend on voting are concerned about. Women aren't any more monolithic in their views or voting behavior than most of the key demographics the politicians target at election time. The pro-abortion rights position may dominate among the women who work in The New York Times' newsroom. It doesn't necessarily inform the positions held by all women.
---
Parents Could Have the Decisive Vote in November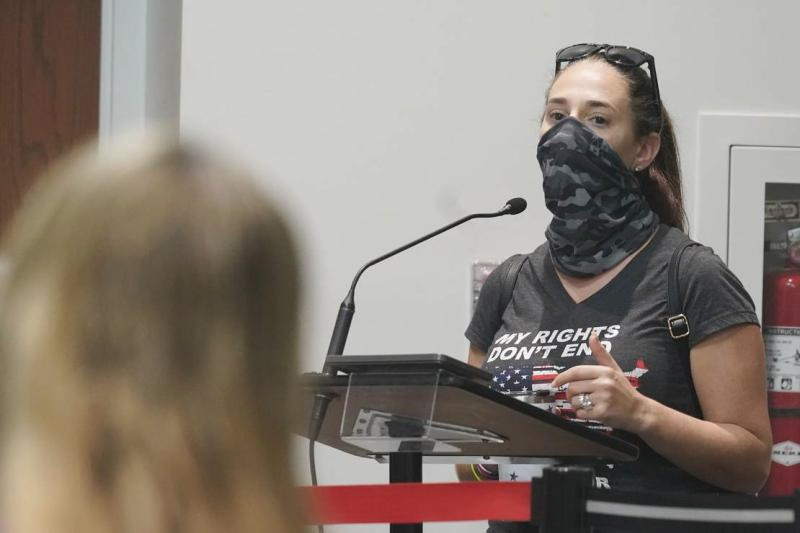 Between school lockdowns, mandates, and indoctrination, parents are fed up. But, they will have their voices heard in November.
If the polls are any indication, most parents will vote for GOP candidates because they trust Republicans on the issue of education. Impact Research is a "progressive public opinion research firm specializing in message development and strategic consulting," and they conducted a poll regarding education. The poll showed that 47 percent of likely voters trust Republicans on issues of education compared to 43 percent who trust Democrats.
Matt Hogan, a partner at Impact Research, said:
"This poll shows that Democrats' historic advantage on education has been erased. While Democrats typically enjoyed a double-digit advantage on which party was more trusted on education before the pandemic, voters in these battleground districts now narrowly trust Republicans more on the issue."
The GOP sees parents' rights as a "sleeper issue" ahead of the midterm election. Jessica Anderson is the executive director of the conservative group Heritage Action, and she said:
"Parents want education, not indoctrination, and we should expect this movement to have a major impact in the midterm elections. This is one of many issues causing voters to support conservatives — the same people who care about education care about others like inflation and crime."
The GOP sees Virginia Governor Glenn Youngkin's victory last year as a blueprint to success. For those who might not know, LibsofTikTok has been posting videos on social media, highlighting videos posted by teachers who embrace teaching young children about LGBTQ and what pronouns they should call each other.
---
Leftist Democrats Masquerade in 'Moderate' Clothes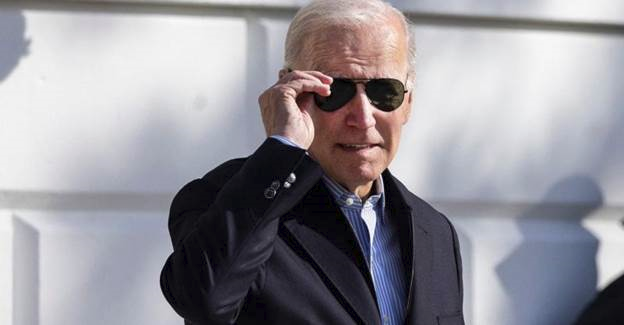 It happens every election year.
While most Republicans proudly run for office as conservatives and then govern that way, Democrats typically conceal their liberal beliefs and pose as "moderates" and "centrists."
Once elected, they swing left and startle voters who sign up for compassion and get stuck with socialism.
"Moderate Joe Biden" found himself in the White House. Surprise! He reigns miles to the left of Presidents Lyndon Johnson, Bill Clinton, and even Barack Obama.
Americans are paying dearly for Biden's bamboozling them in 2020. Inflation, violent crime, illegal aliens, transgenderism, and neo-authoritarianism run rampant from sea to shining sea.
Democrats are at it again: U.S. Senate incumbents running for reelection masquerade as moderates, often with the regime media trumpeting their "centrism." If elected, they will abandon the "middle of the road" and ride the left shoulder on the Highway to Hell.
The American Conservative Union offers a quick and reliable test for alleged centrism. ACU rates lawmakers' key votes. Zero is most liberal; 100 is most conservative. Scores between 33 and 66 occupy the middle of the ideological spectrum.
Also, FiveThirtyEight.com tracks how frequently legislators support Biden's agenda—from 0% to 100%. The more they vote with the left-wing Biden, the further left they reveal themselves to be.
These metrics confirm that Democrat Senate incumbents facing reelection Nov. 8 are MINOs: Moderates in Name Only.
---
Average American is losing $34K and everything else on Biden's watch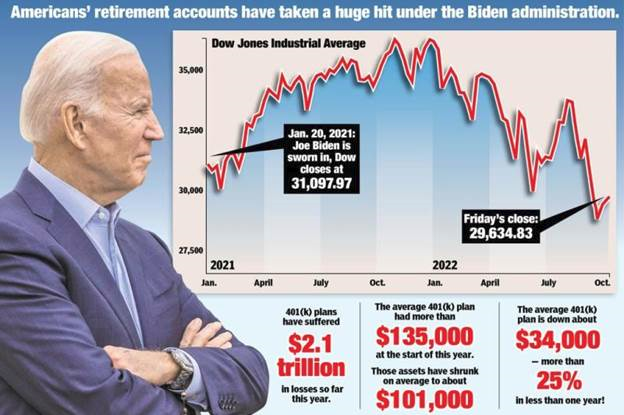 Have you taken a peek at the balance in your 401(k) retirement accounts lately? Here's our advice: Don't bother. It will ruin your whole day, week and month.
Here's why: We've now had seven straight months of 8%+ inflation. A year ago we were assured by the White House economic wizards that these rapid price increases in everything from groceries, to rental cars, to gasoline at the pump, to health insurance were merely "transitory." Whoops.
The most immediate sticker shock from Bidenflation, of course, has been to shrink real take-home paychecks of workers. We have calculated that over the past 20 months, this rise in consumer prices over wages means that the average family in America has lost nearly $6,000 in purchasing power. This from the Lunch Bucket Joe president who promised to help boost the incomes of the middle class. When, exactly?
But this pay-cut effect on family incomes is only part of the curse of runaway inflation.
We've just completed an analysis of how the highest inflation rate in almost 40 years has impacted the retirement funds of ordinary Americans. Here is what we found.
---
Core Inflation Hits 40-Year High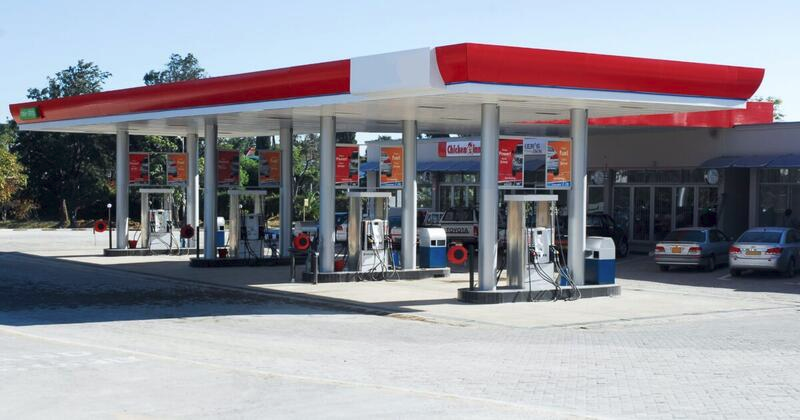 The consumer price index remained high at 8.2 percent on an annualized basis in September, according to the Bureau of Labor Statistics (BLS). Core inflation, which excludes more volatile food and energy prices, reached a 40-year high at 6.6 percent. This suggests the problem of inflation will be lasting and painful.
In January 2021, before Joe Biden took over the presidency, annual inflation was at a stable 1.4 percent. Just one year into Biden's presidency, inflation has increased sixfold. While inflation has already hit American families hard, Democrats are pushing policies which would make this problem even worse, like trillions in tax increases and wasteful spending.
The erosion of purchasing power is especially concerning given that wages are decreasing. Real average hourly earnings have decreased by 3.8 percent over the past year.
According to BLS, the cost of many goods and services have increased significantly over the past year:
Energy has increased by 19.8 percent.
Gasoline has increased by 18.2 percent.
Bacon has increased 7.9 percent.
Chicken has increased 17.2 percent.
Eggs have increased 30.5 percent.
Furniture and bedding have increased 10.1 percent.
Men's suits and sport coats have increased 9.5 percent.
Airfares have increased 42.9 percent.
Cereal has increased 17.7 percent.
Rice has increased 13.6 percent.
Milk has increased 15.2 percent.
Coffee has increased 15.7 percent.
Butter and margarine have increased 32.2 percent.
Public transportation has increased 27.1 percent.
Delivery services have increased 16.4 percent.
Pet food has increased 14 percent.
The Biden Administration's policies are largely to blame for inflation. President Biden has passed bills and executive orders that pay Americans not to work, expand tax credits, pause federal student loan repayments, canceled the Keystone Pipeline, and more.
---
The odds of the Democrats holding the Senate are getting smaller by the day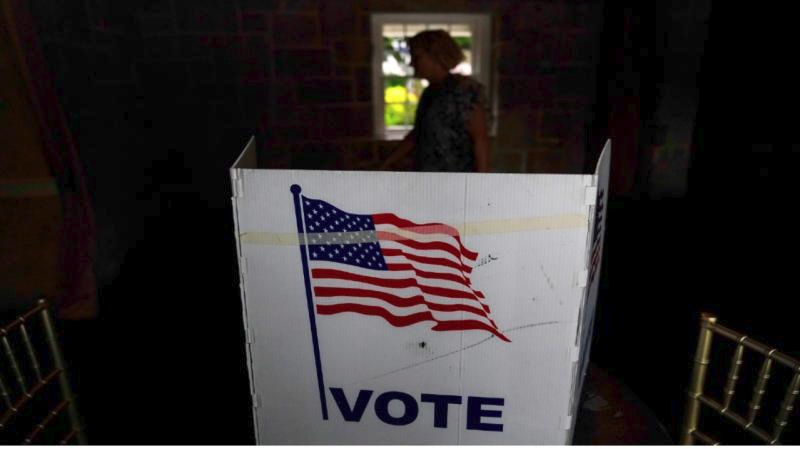 Despite facing an unfavorable national political environment and historical midterm trends that benefit the out-party, Democrats are still slightly favored to retain their Senate majority.
The combination of national backlash to the Supreme Court overturning Roe v. Wade and "candidate quality issues" on the Republican side has helped keep the upper chamber in play for Democrats.
However, recent polling suggests that the political tides in the Senate are shifting back toward Republicans, as GOP candidates in key toss-up races are gaining ground, including in Arizona, Nevada, Pennsylvania and Wisconsin.
In Arizona and Nevada, Trump-backed candidates have improved their position against incumbent Democrats.
Sen. Mark Kelly's (D-Ariz.) lead over his extreme right-wing opponent, Blake Masters (R-Ariz.), has shrunk from 10-points to 6-points over the last month, per a recent Fox News poll. A CBS News poll taken last week showed Kelly with just a 3-point lead, which falls within the survey's margin of error.
---
Newspapers with a partisan aim filling the void of traditional media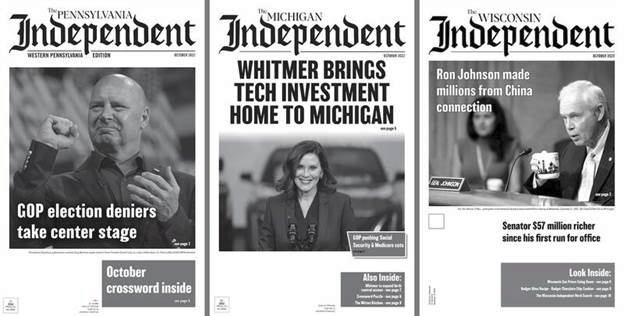 As independent local papers collapse, a new industry is being fueled by ideological donors seeking to further political agendas.
Pennsylvania's most widely circulated newspaper showed up, without fanfare or explanation, in the mailboxes of about 1 in every 5 households in the state this April.
A 12-page tabloid with a circulation of 953,000, it has arrived every month since, with articles from the Associated Press, crosswords, recipes and useful updates on which nearby towns had the lowest gas prices. But nowhere in its pages does it disclose its true mission.
The Pennsylvania Independent is, in fact, a new sort of political-journalism hybrid becoming more popular on the left — just one part of a quiet four-state, $28 million election year effort by the liberal-leaning American Independent Foundation and partner groups aimed at swaying voters in the midterm elections.
Only the articles offer a clue of the underlying intent: A piece in the October issue described the opposition to "any gun safety measures" by "New Jersey resident" Mehmet Oz, the Republican candidate for Senate in Pennsylvania. Other stories detailed President Biden's domestic manufacturing initiative, Republican denials of the 2020 election results and a proposal for a national abortion ban by Sen. Lindsey O. Graham (R-S.C.).
---
Today's far left Democrat's policies failed!!!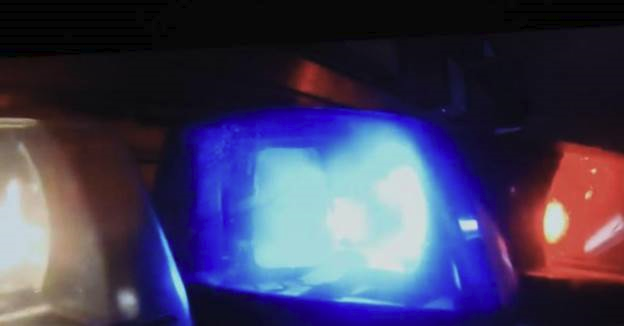 Law enforcement experts: Defund police movement, 'rogue prosecutors' drove 40% spike in murders
"Defaming and defunding police has cops running for exits," one expert says.
Some law enforcement groups and police experts are blaming rising violent crime on a "toxic trio," pointing the finger at anti-police rhetoric, lax prosecutors and the "defund the police" movement.
"Defaming and defunding police has cops running for exits, as violence surges and we need them now more than ever," said Jason Johnson, president of the Law Enforcement Legal Defense Fund. "This should be a wake-up call."
The comments come after recently released FBI crime statistics showed homicides increased in 2021, despite the fact that 2020 was a record-high year. Rape also increased, and vehicle thefts have risen more than 20% since 2019. Murder is up nearly 40% since 2019, the most significant increase since crime statistics of this kind have been tracked.
"This report confirms there are two inextricably like public safety crises happening," Johnson said. "Crime, especially murder, has risen precipitously since the summer of 2020 while law enforcement has been demoralized, debilitated, and in some cases defunded. Homicides are up almost 40% since 2019, while most large police departments are hemorrhaging officers."
Recent polling shows crime is a top issue for voters. An ABC News/Washington Post poll released last month showed that 69% named crime as a "highly important" issue, more than abortion, immigration or climate change. At the same time, voters favor Republicans' handling of crime by 14 points, according to the poll.
---
Democrats' voter suppression myth exposed again as Georgians set a turnout record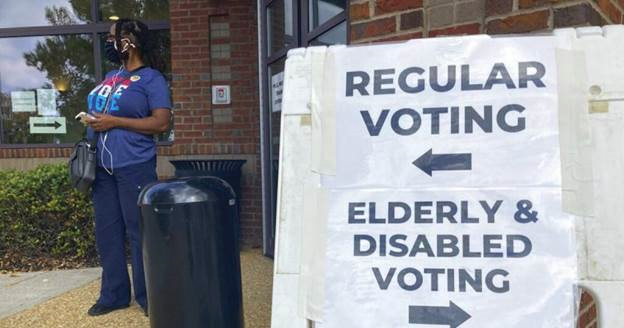 It was already clear after Georgia's primary election set new turnout records this spring, but it bears repeating once again: Democrats don't tell the truth about voting rights.
Gubernatorial nominee Stacey Abrams (D) and a variety of other Peach State Democrats got their entire national party worked up over Georgia's new voting law last year. They framed the state's new post-COVID voting reforms as a problem so large and so grave that they called for a boycott of their own state. They invoked lynchings and slavery. And their campaign of intimidation was not just based on faulty predictions — it was based on multiple knowingly false claims.
Democratic activists went to great lengths to plant stories in the media, which lazy journalists dutifully filed, claiming that Georgia's new voting law was a new attempt to suppress the black vote.
These Democrats, ranging from local activists all the way up to Sen. Raphael Warnock (D-GA) and President Joe Biden, made multiple demonstrably false claims about the content of the law, even though its text was available online the entire time…
…With this much-maligned law, Georgia's legislature had actually made voting more accessible to its citizens than it had been previously. They also made voting more accessible than it is in New York, New Jersey, Biden's Delaware, and a variety of other states that Democrats would never try to pretend are Jim Crow states. Georgia legislators had actually expanded early voting and made it easier for almost anyone in the state to cast a valid vote.
And now, once again, the results are speaking for themselves. Raffensperger announced on Tuesday that Georgia voters just set a new record for first-day early voting in a midterm election, with nearly twice as many people voting on Monday as had done so on the first day of early voting in 2018. Georgians are on pace to set a new record for midterm turnout in 2022 and are voting at levels that rival turnout for the 2020 presidential election.
---
Democrats 'lied to' Latinos, who will be decisive to a GOP-flipped House: Yesli Vega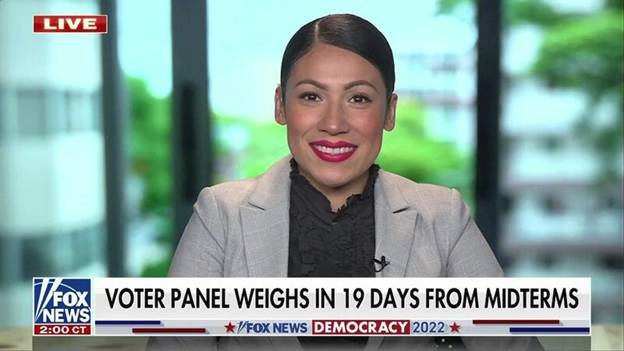 Yesli Vega says voters are in the biggest fight for their children's lives.
Democrats have "lied" to Latino voters, who are flocking to the Republican Party after being falsely viewed as single-issue voters, Virginia Republican congressional candidate Yesli Vega told Fox News on Thursday.
Vega, a former law enforcement officer in Prince William County, said her race is one of many that will be key to whether Republicans are able to flip the House of Representatives in November.
Facing off against Rep. Abigail Spanberger, D-Va., in a mildly redrawn district, Vega said voters from Spotsylvania to Stanardsville are feeling the "damning effects of the Biden-Pelosi-Spanberger tax-and-spend agenda."
"The reality is that we're also in the biggest fight of our lives, I believe, as a mother of two, and having that fundamental right of being in the know as to what's going on in my child's life," said Vega, who is a first-generation American born to Salvadoran immigrant parents.
---
THE FIVE REASONS WARS HAPPEN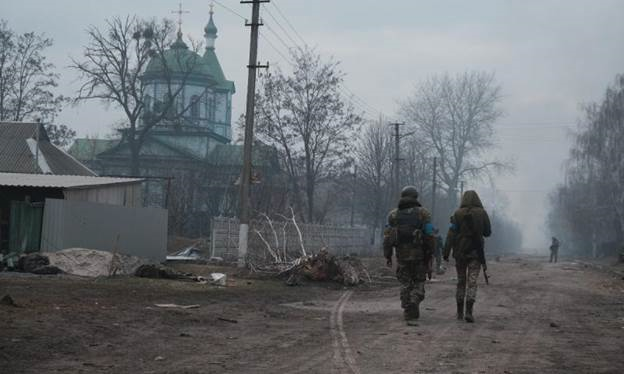 Whether it is Russian President Vladimir Putin's threats of nuclear strikes or Chinese belligerence in the Taiwan Strait, the United States seems closer to a great power war than at any time in recent decades. But while the risks are real and the United States must prepare for each of these conflicts, by focusing on the times states fight—and ignoring the times they resolve their conflicts peacefully and prevent escalation—analysts and policymakers risk misjudging our rivals and pursuing the wrong paths to peace.
The fact is that fighting—at all levels from irregular warfare to large-scale combat operations—is ruinous and so nations do their best to avoid open conflict. The costs of war also mean that when they do fight countries have powerful incentives not to escalate and expand those wars—to keep the fighting contained, especially when it could go nuclear. This is one of the most powerful insights from both history and game theory: war is a last resort, and the costlier that war, the harder both sides will work to avoid it.
When analysts forget this fact, not only do they exaggerate the chances of war, they do something much worse: they get the causes all wrong and take the wrong steps to avert the violence.
Imagine intensive care doctors who, deluged with critically ill patients, forgot that humanity's natural state is good health. That would be demoralizing. But it would also make them terrible at diagnosis and treatment. How could you know what was awry without comparing the healthy to the sick?
And yet, when it comes to war, most of us fall victim to this selection bias, giving most of our attention to the times peace failed. Few write books or news articles about the wars that didn't happen. Instead, we spend countless hours tracing the threads of Russia's invasion of Ukraine, America's invasions of Iraq and Afghanistan, or the two world wars. When we do, it distorts our diagnosis and our treatments. For if we follow these calamitous events back to their root causes and preceding events, we often find a familiar list: bumbling leaders, ancient hatreds, intransigent ideologies, dire poverty, historic injustices, and a huge supply of weapons and impressionable young men. War seems to be their inevitable result.
Unfortunately, this ignores all the instances conflict was avoided. When social scientists look at these peaceful cases, they see a lot of the same preceding conditions—bumblers, hatreds, injustices, poverty, and armaments. All these so-called causes of war are commonplace. Prolonged violence is not. So these are probably not the chief causes of war.
---
House GOP takes cautious path in push to 'strengthen' Social Security, Medicare
House Republicans are eyeing reforms to Social Security and Medicare if they retake the lower chamber in November, but they're charting a cautious path when it comes to disclosing details on how they will change the programs in the final stretch to the midterm elections.
They're also keeping a safe distance from a proposal crafted by Sen. Rick Scott (R-Fla.), the head of the chamber's campaign arm, which calls for reigning in government spending — a blueprint that sparked backlash from Democrats and some Republicans.
Instead, House Republicans are pointing to their midterm messaging and policy platform, dubbed the "Commitment to America," which vows to "Save and strengthen Social Security and Medicare," with no specifics.
"I don't know what Rick Scott's plan is, we have the Commitment to America where we secure, strengthen and save Medicare," House Minority Leader Kevin McCarthy (R-Calif.) told The Hill last month.
---
The Mainstream Media Lied to Me About Conservatives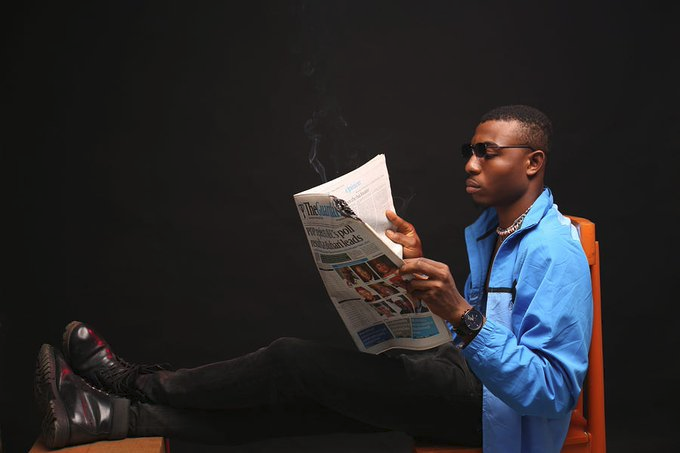 How political media propaganda prevented me from understanding conservatives.
Looking back, when I was a Democrat, I never personally knew any Republicans or conservatives yet my entire perception of what they stood for was based on left-leaning media filtering.
I felt that I was being informed when I was being highly misinformed about what an entire political spectrum generally believes and advocates for. Even more so, as a black man, I bought into the bad-faith political position that "all Republicans & conservatives are racist".
No political party or side has a monopoly on ignorance. We are a nation with over 200 million voting-aged adults and immoral people are going to be found on both sides. However, the wholesale belief that conservatism equals bigotry is undoubtedly false.
I realized that I was living my life in bad faith, seeing people for what I thought they were and never giving them the chance to show me who they really are.
I've lived in 5 states and a variety of types of areas throughout my life. I've noticed when people talk about "America is…" they're often projecting their impression of America based on the geography they're most familiar with. If they live in a run-down city, then America must be run-down. Me, I've lived in urban, suburban, and rural areas.
I've been one of four black kids in the entire middle school and one of many black kids in the school.