Biden's Inflation Hitting Weekly: Every week, every American (except Biden's millionaire buddies) feel the pain at the gas pump, the grocery store, and in our everyday cost of living.
Biden and the Congressional Democrat's policies are bad for America. Yeh, I'm not happy with all this WOKE crap, Critical Race Theory, illegal immigration, open borders, liberal activist judges, crony capitalism, Hunter Biden's laptop crisis, but inflation is particularly hard hitting in these tough times.
Democrats are blindly following Pelosi and Schumer. Almost EVERY critical vote is a progressive, liberal, and purely Democrat backed proposal…no bipartisanship, no consensus…just raw partisan politics.
I believe that is bad for America…and I hope more and more voters do as well.
Justice Ketanji Brown Jackson: President Biden nominated and now the Senate confirmed who appears to be the most liberal judge ever to the Supreme Court. Here is someone who has been "soft on crime" and an activist judge who couldn't define what a woman is. Her lack of candor in her hearing made it clear that she plans on pushing a radical agenda that most Americans would oppose if she answered the questions posed honestly. Elections have consequences.
On the other hand, our country has now seated the first African American woman on the Supreme Court. In a country where less than 15% of the population is black, we have now elected a black President, a black woman Vice President, and appointed 3 black Justices to the highest court of the land.
We can be proud of the fact that slowly, but surely, our country and society is putting the evils of racism and discrimination behind us. In the poetic words of Martin Luther King Jr., we are getting closer to the day where "my four little children will one day live in a nation where they will not be judged by the color of their skin, but by the content of their character."
UN Security Council: Think of the irony.
The United Nations Security Council is one of the six principal organs of the United Nations and is charged with ensuring international peace and security, recommending the admission of new UN members to the General Assembly, and approving any changes to the UN Charter. Its powers include establishing peacekeeping operations, enacting international sanctions, and authorizing military action. The UNSC is the only UN body with the authority to issue binding resolutions on member states.
Russia is a "permanent member" and given its blatant disregard for international law, basic human rights and war crimes being committed in the Ukraine, Russia should lose its status as a "permanent" member. Period.
Putin & Russia Continue its Genocide: Unprovoked and vicious attacks on unarmed civilians across Ukraine continue. Putin has delusional dreams of a "greater Russia" that makes him one of the world's worst war criminals.
There are no excuses or rational explanations for what he has done…and he, along with his cronies, should be held accountable.
Putin's Excuses: The End of Illusions – A Good Read Below: "Let us have an end to illusions: that Ukraine is not a real country; that Ukrainians are essentially Russians with a funny accent; that one half of Ukraine wants to be free and independent while the other half wants to be ruled by Russia; that Putin is looking out for the Russian-speakers; that he is a guardian and champion of Christian civilization; that NATO is obsolete and unnecessary; that the United States must 'pivot to China' because Russia and Europe are insignificant; that the fates of nations, in either hemisphere, are unrelated; that Ukraine is a Nazi enterprise; and so on and so forth."
Saul's New Rewind Videos: Check them out every Friday. Normally between 3-5 minute quick summary of the political news of the week on YouTube. Subscribe, it's free.
Check out our channel here:
https://www.youtube.com/channel/UCDXeRnur0Gle9kO5qvL792Q  
–Saul Anuzis
---
60 Plus Weekly Video Rewind
In this week's video rewind- Senate fast tracks aid to Ukraine with a historical piece of legislation, Dick Durbin admits the obvious with the SCOTUS confirmation process, and Sarah Palin is back in the news!
Links to the articles discussed in the video:
https://www.politico.com/news/2022/04/06/senate-unanimously-approves-lend-lease-00023668
https://www.dailywire.com/news/dick-durbin-admits-republican-scotus-nominees-should-have-been-handled-better-by-democrats
https://townhall.com/tipsheet/rebeccadowns/2022/04/01/sarah-palin-returns-to-politics-to-run-for-congress-n2605403
---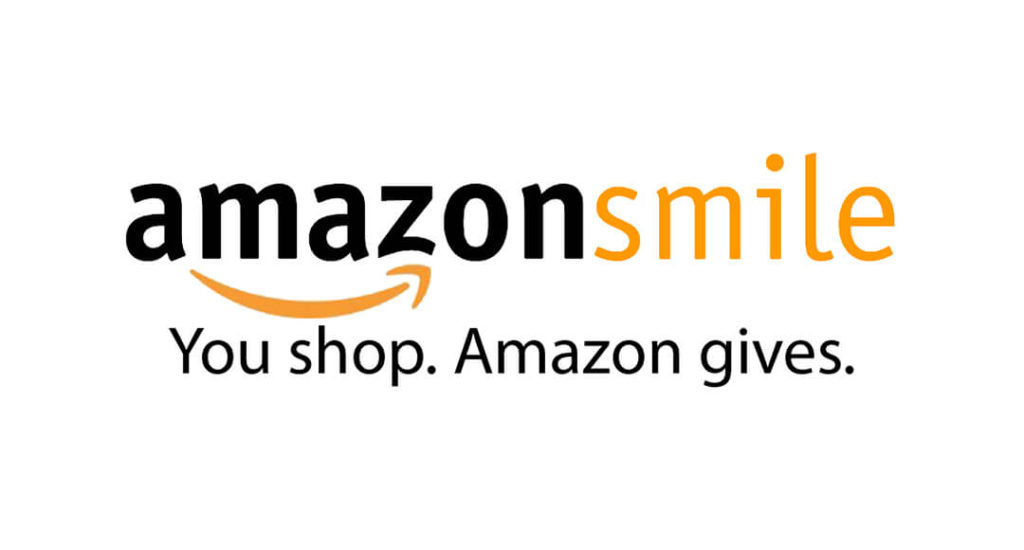 Amazon will help US if you say yes! 
At NO cost to you, you can help the 60 Plus Foundation in its efforts to support conservative policies to protect senior citizens, get rid of the death tax and defend social security and Medicare using sound fiscal policies.
Sign up…and Amazon will donate 0.5% of what you spend to the Foundation! Please help us out by signing up here…at NO cost to you!
Sign up Today! Visit https://www.60plus.org/amazon-smile-program/
---
Democrats Have Gasoline Price Amnesia- Only last October they browbeat U.S. CEOs to produce less oil and gas.
House Democrats must have political amnesia—or hope Americans do. On Wednesday they're holding another political struggle session to lash oil and gas CEOs for surging gasoline prices. But only last autumn they were demanding that these same companies produce less oil to reduce the global supply of crude.
During the Oct. 28 hearing, California Rep. Ro Khanna praised BP and Shell CEOs for pledging to reduce their oil production. Then he asked U.S. oil execs why they weren't doing the same. "Are you embarrassed as an American company that your production is going up while the European counterparts are going down?" he asked Chevron CEO Michael Wirth.
Mr. Wirth tried to explain that new supply was needed to meet rising global demand, but the Silicon Valley Congressman persisted: "It is not a gotcha question. Do you commit to do anything to matching your European counterparts to try to bring the actual demand of oil production down?"
Mr. Wirth replied: "With all due respect, I'm very proud of our company and what we do."
He should be. The U.S. oil and gas industry supports hundreds of thousands of jobs and produces far fewer methane emissions than Russia. Until recently the U.S. was the world's swing oil producer, helping keep crude prices down. Not everyone can afford a Tesla.
---
Biden widens the door for immigration chaos
"The Man Without a Country" tells the fictional story of a 19th-century military traitor sentenced to live out his days on the high seas, devoid of contact with his American homeland. A twist in the currents of human affairs is pushing present-day Americans toward a similarly disjointed existence, devoid of the customary familiarity and security that nationhood provides. It is a consequence of President Biden's refusal to honor his duty to protect the United States' southern border.
Immigration policy is admittedly a complicated issue that bedevils U.S. presidents one after another, but Mr. Biden is blazing fresh pathways in sweeping away the elementary necessity of regulating the periodic influx of would-be entrants. Rather than an oversight, his unlatched door has been by design.
Undercutting his painful gauntlet of COVID-19 mandates and health emergencies hampering Americans' ability to work, travel and socialize, the president has decided to exempt from those rules the millions of foreign nationals attempting to enter the U.S. illegally. Title 42, a Trump-era public health order allowing for the immediate expulsion of illegal immigrants as a pandemic-preventive measure, will expire on May 23, the president's Centers for Disease Control and Prevention announced Friday.
---
A picture is often worth 1,000 words…the Ukrainians are feeling the pain
---
The whole world would benefit from a Ukrainian victory over Russia
When Vladimir Putin launched a full-scale invasion of Ukraine on February 24, most observers expected the conflict to be over in a matter of days. More than one month later, Russian forces have just retreated from northern Ukraine following a costly and humiliating defeat in the Battle for Kyiv.
While the war is still far from over, Ukraine's early successes have changed the shape of the conflict and sparked tentative hopes of an eventual Ukrainian victory. The defeat of Putin's invaders would be widely cheered by global audiences who have been inspired by the resilience and courage of Ukraine's defenders. A Russian loss would also bring a wide range of benefits for the international community.
The first and principal beneficiary would be Ukraine itself, of course. An era of true independence and European integration would dawn, with post-war Ukraine serving as a source of inspiration for fledgling democracies around the world. The rebuilding process will be necessarily long, but the new Ukraine that emerges from the rubble will be a valued member of the European community with a strong sense of national purpose and a dramatically upgraded infrastructure.
Russia's defeat would offer huge spillover benefits for Belarus, where Kremlin vassal Alyaksandr Lukashenka clings to power thanks largely to Putin's patronage. A Ukrainian victory would give the Belarusian democratic movement, now mostly in exile, new traction. It would likely only be a matter of time before the country's deflated dictator lost power, opening the way for the emergence of a European Belarus.
Ukrainian success would also present Georgia and Moldova with a golden opportunity to regain full sovereignty and reassert authority over Russian-controlled enclaves on their territory. Moldova has a pro-European government that merits support. Georgia has a pro-democracy majority now demanding a better future. Both countries deserve to be whole and free.
---
What's happening in Ukraine is genocide. Period.
Ukrainian President Volodymyr Zelensky, visibly shaken by evidence of the Russian military's atrocities against Ukrainian citizens in the recently liberated suburbs of Kyiv, on Sunday condemned the slaughter as genocide. The Biden administration has been more cautious: On Monday, national security adviser Jake Sullivan said, "We have not yet seen a level of systematic deprivation of life of the Ukrainian people to rise to the level of genocide." He promised to "continue to monitor" the situation.
Yet genocide is unfolding before our eyes. Often called "the crime of crimes," genocide is considered the absolute nadir of human behavior. Activists and politicians tend to apply this label to anything they deplore, even to the vaccination of children against the coronavirus. That degrades the crime, cheapening it. As a scholar of the Holocaust and a descendant of Holocaust survivors, I am well aware of the need for caution, and in the past have criticized the governments of many post-Soviet states — including Ukraine, where I was born — for misusing the term. Not now.
Contrary to popular perceptions, shaped by the Holocaust and Rwanda, perpetrating genocide does not require large numbers of victims. The intent and logic of targeting are the key. The 1948 U.N. Convention on the Prevention and Punishment of the Crime of Genocide defines genocide as "acts committed with intent to destroy, in whole or in part, a national, ethnical, racial or religious group."
---
The Purges in Putin's Shrinking Inner Circle
The frustrated Russian leader has punished officials for misjudging the invasion of Ukraine. But ordinary citizens remain in the dark.
I recently spoke by phone with Andrei Soldatov, an investigative journalist and an expert on the Russian state's intelligence apparatus. Currently in London, Soldatov—along with Irina Borogan—has written "The Compatriots: The Brutal and Chaotic History of Russia's Exiles, Émigrés, and Agents Abroad"; the pair also founded and edits the Web site Agentura.ru, which reports on Russia's security services. (On Sunday, the site was blocked in the Russian Federation.) I called him to discuss recent reports of purges within the security services after Russian diplomatic and military failures in Ukraine, but our chat ended up touching on a wide range of topics, including the possible reasons for Vladimir Putin's turn against his intelligence agencies, the increasing power of the military in Russia, the changes and contractions within Putin's inner circle over the past decade, how ordinary Russians view the current conflict, and why Soldatov himself left Russia in 2020. The conversation, edited for length and clarity, is below.
What do we know about internal changes that have occurred in the Russian military and security services since the war in Ukraine began?
What we know is that, since the war began, Putin's attacked the agencies already, as far as we know. So the war started at this now infamous meeting of the Russian Security Council, where Putin publicly berated the director of the S.V.R., the foreign-intelligence agency, which is a direct successor to the spy section of the K.G.B. Two and a half weeks later, we got news about the F.S.B. foreign-intelligence branch, because the F.S.B. also has a foreign-intelligence branch coming under attack. We now know about two people, two top-level officials at this department, being questioned and placed under house arrest.
Then, last week, we got news that the deputy head of the National Guard was forced to resign, and he will also probably face some sort of a criminal investigation. And he is not just National Guard. This guy is a former security-services person. He was with Putin's personal security detail before he joined the National Guard, so he's known personally to Putin.
---
What should Russia do with Ukraine? [Translation of a propaganda article by a Russian publication]
Disclaimer: What you are about to read is a direct translation of an article written by a russian propagandist. This is what real #Russia wants. Please read and share. This text will soon be translated into other languages so that everyone in the world can read about Russia's crimes.
The original article in Russian is here. In case of deletion — a link to the web archive.
This is the article that was published by the Russian state-owned news agency RIA Novosti (Russian: РИА Новости). This media through the years was one of the main voices of Russian propaganda and fake news.
⠀RIA Novosti is known for its systematic support of the Kremlin, violation of journalistic standards and works according to so-called "temnik" (directives and agendas from the government). The position in this article corresponds to the position of Russia.
⠀This particular article is an indication of the Russian main narrative right now. RIA Novosti is trying to hide Russian crimes and spread cynical lies about the Ukrainian army, but also to provide media support for a full-scale program of destroying independent Ukraine.
⠀How does it work? Russians state the facts about cities that were destroyed and civilians that were tortured and murdered. They are talking about Mariupol (a city as big as Edinburgh, Florence, or Lyon) that was almost wiped out, as well as Odesa, Mykolaiv, and Kharkiv — cities under bombardment. They mention the horrors of Bucha, where hundreds of people were murdered and tortured to death. They are talking about 161 children that died in Ukraine during these 40 days. However, they claim that it was the Ukrainian army that committed all these war crimes.
⠀The author, a Russian political technologist, also has the audacity to talk about the Soviet occupation of Ukraine. He is trying to support Putin's narrative about Ukraine as an artificial country. Instead, the world should remember that the Soviet Union terrorized Ukraine for almost a century with forced collectivization, Great Purge, Terror-Famine (Holodomor), forced deportation, etc.
⠀In this article, the author is describing ways how Russians want to wipe out Ukraine in the same way the Soviet regime did it.
It's important to spread this article. The Russian war should be stopped now. It was supposed to be stopped 8 years ago when it only began. 71% of Russians feel proud about this war. 75.5% of Russians approve of the idea of a military invasion of the next country and believe that it should be Poland. According to respondents, this is a logical continuation of the so-called "military special operation of the Russian Federation".
---
Biden & Democrat's Inflation tops list of issues for voters ahead of midterms
Inflation is the issue voters are most concerned about heading into the midterms even amid concerns about the war in Ukraine and the coronavirus pandemic, according to a new Harvard CAPS/Harris Poll survey.
Thirty-two percent of voters in the poll said inflation is the most important issue facing the country, followed by 27 percent who said the top issue was the economy and jobs and 21 percent who said immigration.
Seventy-six percent of voters said they have been impacted by inflation somewhat or a lot. Forty-six percent of voters also said they anticipate inflation to stay high and 35 percent said they feared it would go even higher.
The poll results are bad news for Democrats, who had hoped to shine the national spotlight more on President Biden's handling of Russia's invasion of Ukraine and his efforts to curb the spread of COVID-19.
Only 35 percent of voters said they strongly or somewhat approve of the job Biden is doing on the economy and just 39 percent similarly approved of his efforts to stimulate job growth.
Biden's overall approval rating sits at 39 percent.
Inflation has been rising in recent months, hitting a 40-year high with a 7.9 percent spike earlier in March. The surge has been fueled by a rise in prices in food, energy, shelter and a broad range of consumer goods.
---
Sources Say Pro-impeachment Rep. Upton Chose to Quit Rather Than Lose
Hours after the not-so-surprising announcement Tuesday morning by Rep. Fred Upton, R-Mich., that he would not seek re-election next year, Michigan sources agreed that the veteran lawmaker opted for retirement rather than face what he himself concluded was certain defeat.
Along with his vote to impeach former President Donald Trump last year, Upton was severely hurt by the redrawing of his former 6th District to merge it with larger portions of the former 2nd District held by the more conservative Republican Rep. Bill Huizenga.
With a lifetime American Conservative Union rating of 89%, six-termer Huizenga, 53, has long made it clear he would seek re-election in the new 4th District regardless of what the more moderate (lifetime ACU rating: 68%) Upton decided to do…
… "Fred was a dedicated public servant who always did what he thought was right for Michigan and the country," former State GOP Chairman Saul Anuzis told Newsmax. "But his politics tended to be more moderate than the primary electorate had evolved to be and every re-election became a greater and greater challenge."
---
Putin Is Losing in Ukraine. But He's Winning in Russia.
Right now Vladimir Putin is losing the battle for Ukraine. His maximal goals have been abandoned (for now), his troops around Kyiv are in retreat, his imperial dreams are being disavowed. He has more modest goals to fall back on, resources and territories that he may be able to hold — but a month of Ukrainian valor and Western support has dealt his ambitions a devastating blow.
Putin is not losing, however, in the battle for Russia. From the start of hostilities, the Western answer to his maximalist ambitions — not an official goal, but a hope that informs policy and punditry and slips out of Joe Biden's lips in excited moments — has been regime change in the Kremlin, a failed war toppling Putin and bringing a more reasonable government to power.
This was always a thin hope, but despite military quagmire and unprecedented economic sanctions, it appears even thinner now. In polling and anecdote alike, Putin appears to be consolidating support from the Russian public, rallying a nation that feels itself to be as he portrays it — unjustly surrounded and besieged.
His approval ratings, according to Russia's main independent pollster, look like George W. Bush's after 9/11. His inner circle has always been unlikely to break with him, for reasons sketched by Anatol Lieven in The Financial Times a few weeks ago: Its members mostly come from the same background, share the same geopolitical assumptions, and are far more likely "to fight on ruthlessly for a long time" than to suddenly turn against their leader. But even in the wider circle of Russian elites, the war so far has reportedly generated more anti-Western solidarity than division.
---
The End of Illusions
Putin's assault on Ukraine has made some things unmistakably clear, or should have.
You hear less "the" these days: "the Ukraine" instead of "Ukraine," without that definite article. "The Ukraine" implies a region of something broader; "Ukraine" implies nationhood. Also, people are getting the hang of "Kyiv," rather than "Kiev." Is this a matter of political correctness? A "woke" term? No. Simply put, "Kiev" is a transliteration of the Russian name for the Ukrainian capital, and "Kyiv" is a transliteration of the Ukrainian. "The" and "Kyiv," small as they may seem, matter a lot to Ukrainians, and, by extension, to their well-wishers.
Probably, I will never give up "chicken Kiev" or "The Great Gate of Kiev." (The first is a dish, the second the final section of a work of music: Pictures at an Exhibition, by Mussorgsky.) Otherwise, "Kyiv" has become natural to me, as for so many others…
… The war in Ukraine is an existential struggle, as Volodymyr Zelensky, the Ukrainian president, grasps, and as all Ukrainians grasp. In a speech to the British parliament, by video hookup, Zelensky said, "The question for us now is, 'To be, or not to be.'" Only a handful of countries have their very right to exist questioned. Israel is one. Taiwan is another. And, obviously, Ukraine.
In 2016, I spoke with Myroslava Gongadze, who at the time was head of the Ukrainian service of the Voice of America. Today, she is Eastern Europe chief. A native Ukrainian, she has led a turbulent life. Bluntly, I asked her, "Will Ukraine survive as an independent country?" She answered, "I cannot even think about not surviving. I cannot even let myself question that." It is an understandable sentiment.
---
Russia has committed 'apparent war crimes,' Human Rights Watch says.
A leading human rights group said it had documented "apparent war crimes" by Russian forces against Ukrainian civilians in the occupied areas of the Chernihiv, Kharkiv and Kyiv regions in Ukraine.
The report, which was published by Human Rights Watch on Sunday, is based on a series of interviews with eye witnesses, victims and local residents of Russia-occupied territories between Feb. 27 and March 14. It documents with chilling detail numerous cases of laws-of-war violations, including repeated rape, two summary killings as well as other incidents of unlawful violence and threats against civilians.
"The cases we documented amount to unspeakable, deliberate cruelty and violence against Ukrainian civilians," said Hugh Williamson, the director of Human Rights Watch's Europe and Central Asia division. "Rape, murder, and other violent acts against people in the Russian forces' custody should be investigated as war crimes."
The report's findings did not include reports of actions in recent weeks in towns like Bucha, northwest of Kyiv, where Russian troops have been pulling back in recent days as part of their retreat from the capital.
---
'Private Pivovarov is on Assignment': How Russia Hides its Military Casualties
Accounting procedures in the Russian military make it easy to conceal losses.
The parents of serviceman Stanislav "Stas" Pivovarov had been trying for almost two weeks to find their 21-year-old son, who was sent to Ukraine in February.
In late March, the soldier's mother, Tatyana Pivovarova, finally saw her son — as a prisoner of war in a video published by a Ukrainian Telegram channel.
She wrote to the military unit in Ingushetia, where her son served, and requested official information on his whereabouts.
She received the reply: "Private Pivovarov is on assignment."
"He wasn't in the lists of prisoners of war, but we found out that Stas was in a hospital in Dnipropetrovsk with a serious leg wound. We don't know anything more, not even if he is alive now," Pivovarova told The Moscow Times.
"The Defense Ministry wrote that my son is on a mission, and that the video of him in the hospital is a fake. But how could I not recognize my son? It was him."
Russian Human Rights Commissioner Tatyana Moskalkova has received about 400 letters from relatives of servicemen sent to Ukraine who have stopped contacting their families, an employee of the office who wished to remain anonymous told The Moscow Times.
Estimates and statistics on the number of Russian servicemen killed, wounded or missing in Ukraine vary widely.
On March 25, the Defense Ministry reported that 1,351 Russian servicemen had been killed in Ukraine.
The Ukrainian military, in contrast, has reported 18,000 Russian troops dead. Citing military intelligence data, the U.S. Undersecretary of State said more than 10,000 Russian servicemen have died in the conflict.
---
Cancel Culture Is Helping Marxists Achieve Their Revolution in the West Without the Bloodshed
Cancel culture is sometimes mistaken as the central problem in the life of the West. This happens, I have noticed, more among our U.K. cousins than stateside. Cancel culture, however, is merely a tool, the enforcement mechanism with which the woke left retains the cultural territory it has conquered.
The central problem facing citizens of Western countries is that a very hardcore, Marxian left has scored significant victories in its steady march toward the takeover of cultural institutions. This is a strategy first thought up by an Italian, Antonio Gramsci, who co-founded Italy's Communist Party in 1921.
Gramsci taught Marxists that, to achieve Karl Marx's goal of abolishing private property, the family, the church, and the nation state, they did not need the bloody revolution that Marx had also called for. In Western countries, with their rich civil societies, it was better to infiltrate the cultural institutions, take them over, and indoctrinate the people into abandoning their love for family, nation, etc., which Gramsci called "false consciousness."
Indoctrination would raise their consciousness. This led to struggle sessions, which had harrowing results from China to the fields of Cambodia to the West in the 21st century.
Marxism needed coercion, despotism, and outright terror from the start, and Marx called for all three. In 1848, Marx spelled this out in his essay "The Victory of the Counter-Revolution in Vienna," where he wrote, "There is only one way in which the murderous death agonies of the old society and the bloody birth throes of the new society can be shortened, simplified and concentrated, and that way is revolutionary terror."
---
Remembering Former Michigan State Sen. Joanne Emmons
Almost immediately upon meeting this reporter in 1997, then-State Sen. Joanne Emmons of Michigan let it be known that she and husband John had read everything by or about Whittaker Chambers.
Big Rock Rapids Republican Emmons (who died Thursday at age 88) had devoured Chambers' "Witness" and could recite passages about his odyssey from atheist Communist agent to born-again Christian who exposed and document Russian infiltration of the US government.
"Chambers' words were a big influence on my life," Emmons said, citing the onetime Time Magazine senior editor's distrust of government and personal faith as traits to be admired. She was anxious to read Sam Tannenhaus's upcoming (and long-awaited) biography of Chambers.
"And we will discuss it," Emmons promised, making it clear that was a promise she intended to keep.
In her 16 years in the Michigan legislature, Joanne Emmons would make promises on many issues. And, as former State Republican Chairman Saul Anuzis, "whatever the issue or the cause — the anti-tax movement in the 1980's, the pro-life movement — you could go to the bank on whatever Joanne said she would do."