Democrats Buy Off Manchin & Sinema: After a week of "negotiations," the Democrats came up with a series of "promises" and "compromises" to garner enough votes from the ONLY two semi-moderate/independent Senators on the Democrat's side.
West Virginia's Senator Joe Machin and Arizona's Senator Kyrsten Sinema have "cut a deal" with the Democrat leadership in the Senate and "believe" that they can trust the White House and the House Democrats not to slip in even more draconian tax and spend policies.
The Democrats have consistently hijacked popular, good issues and attached their tax and spending corporate welfare for their allies.
See the info below.
Democrat's Inflationary Policies: More spending, more taxes, draconian regulation, Green New Deal, and the push to raise oil & gas prices is costing EVERY American family.
With the craziness that is happening around the world, the policies the Democrats are pushing is costing EVERY American family EVERY week.
When you pile on the bad and ill-conceived Democrat policies on top of various crisis around the world that include the Russia invasion of Ukraine, supply chain issues, Russia's geopolitical gas supply games, currency manipulation, Russia's attack on food supplies, and uncertainty in the world market…you have a recipe for disaster.
Elections have consequences and the Democrats have proven their policies and biases are bad for America.
Read more below and follow me on Twitter – @sanuzis  
–Saul Anuzis
---
60 Plus Weekly Video Rewind
In this week's video rewind- Senator Rick Scott sounds the alarm on the "War on Seniors," West Virginia coal miners are not happy with Joe Manchin killing their jobs, and the Senate approves NATO membership for Sweden & Finland. We also say goodbye to our friend Congresswoman Jackie Walorski.
---
The Democrats' tax increase and propaganda campaign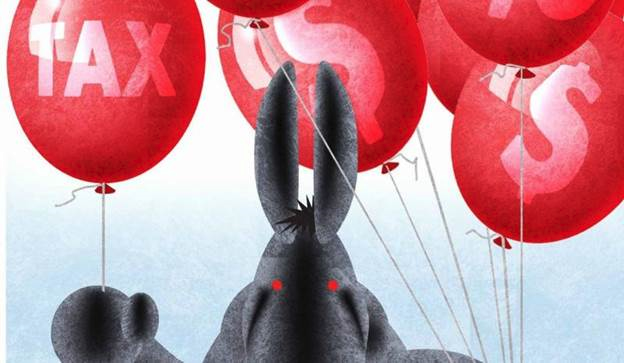 No serious person believes more spending will reduce inflation
Just when you think the Democrats can't get more destructive, dishonest or stupid, they prove you wrong.
In a stunning move that proves they have learned nothing from the current economic mess (which their policies made), Sens. Joe Manchin and Chuck Schumer announced they have reached an agreement on a tax hike and spending increase bill. It is one of those magic moments that remind you how Big Government socialists simply can't learn from reality.
At the same time that government reports indicate the United States is officially in a recession, the Democrats want to raise taxes — which will kill jobs, create more shortages and make the recession even worse.
When the inflation rate has hit 9.1% — making virtually every American family poorer — the Democrats want to increase government spending, which will further raise the inflation rate and further impoverish American families.
Americans for Tax Reform have highlighted a few examples illustrating how destructive this bill will be.
---
5 Gimmicks in Democrats' Reconciliation Bill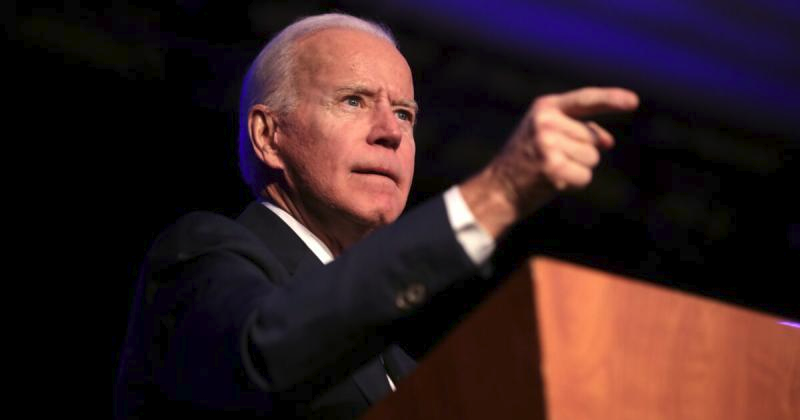 Democrats' reconciliation bill, improperly named the "Inflation Reduction Act," contains numerous gimmicks designed to deceive voters and circumvent congressional rules.
This bill uses several budget gimmicks: a short extension of Obamacare subsides, a repeal of the "rebate rule" that never has nor never will go into effect, and supersizing the Internal Revenue Service (IRS) to "solve" an overstated tax gap. This bill attempts to circumvent the Byrd rule by erroneously calling a mandate "a tax." The bill would also violate President Biden's tax pledge to not raise taxes on anyone making less than $400,000 a year…
…Clearly, this tax hike violates President Biden's pledge not to raise one penny of taxes on any American earning less than $400,000 per year.
If Biden and Harris want to keep their pledge, they must veto the bill or instruct congressional Democrats to change the bill.
---
Historic inflation hits households hard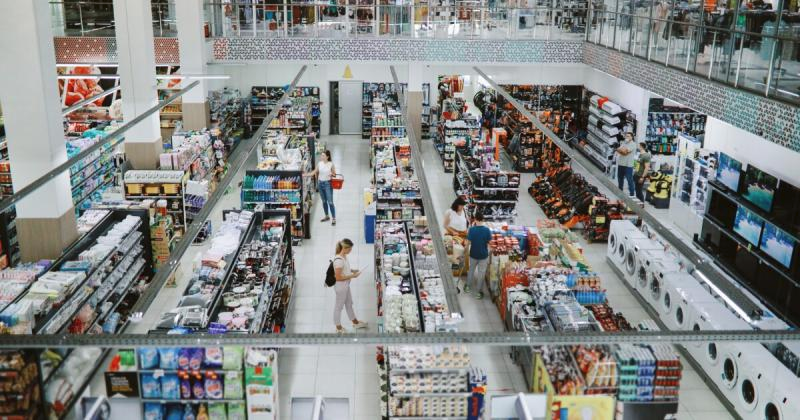 The highest inflation in more than four decades is making everything from shopping for groceries to taking a vacation much more expensive for consumers.
Inflation increased by 9.1% for the 12 months ending in June, according to the Bureau of Labor Statistics. That headline increase is the most since 1981 and is being felt across every sector of the economy, including for essential goods such as food and gas.
Energy prices have soared 41.6% over the past year, while food prices have surged more than 10%. All other items combined, minus food and energy, have increased by nearly 6%, according to the consumer price index data.
Soaring energy prices have pulled inflation higher across the board. The war in Ukraine caused the price of oil to skyrocket, and that has translated into higher gas prices. In June, the average price of gas consistently beat records and peaked at over $5 per gallon, about $2 higher than June of last year. Since June, gas prices have tamped down a bit, but they are still averaging about $4.20 per gallon.
How does that translate into real spending? If someone in a rural and less wealthy part of the country owns a Chevrolet Malibu and fills up the tank five times a month due to a long commute to and from work, a year ago that would have cost about $2,910 per year. Filling up that same car would now cost about $4,389 annually, a $1,479 increase.
Families have also felt the sting of inflation at their local grocery store.
---
New study shows most American seniors can't afford basic living costs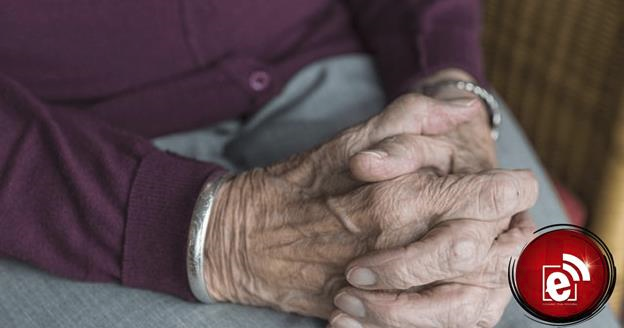 A recently released study from researchers at the University of Massachusetts-Boston has found that, due to the rising inflation we are experiencing in the United States, most senior citizens can't afford basic needs. (https://scholarworks.umb.edu/cgi/viewcontent.cgi?article=1058&context=demographyofaging)
A recently released study from researchers at the University of Massachusetts-Boston has found that, due to the rising inflation we are experiencing in the United States, most senior citizens can't afford basic needs.
According to the report, half of older women and 45 percent of older men who live alone are classified as living under the federal poverty standards. In addition, the index found that 2 million senior couples were considered "financially insecure" based on their incomes and the cost of living.
The Elder Index takes into account the cost of health care, food, housing, and transportation.
---
'The 800-pound gorilla': Trump boosts endorsement record with Arizona and Michigan wins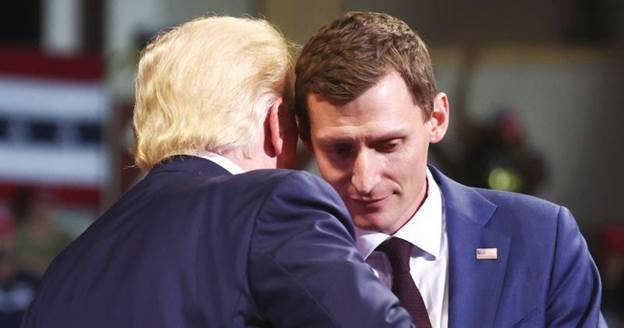 Donald Trump's image as GOP kingmaker was tarnished by several high-profile election losses earlier this year, but Tuesday's primaries in states like Arizona put the Republican shine back on the former president.
In what's shaping up to be a clean sweep in Arizona, 11 of Trump's 12 endorsed candidates won in primaries for U.S. Senate, secretary of state, Congress, state House and state Senate. (Trump's pick for governor leads in a race that remains too close to call in the battleground state.)
All of those candidates have embraced Trump's false claims of a stolen 2020 election.
The Arizona wins were a sharp contrast to Georgia's primaries in May, when most of Trump's major candidates lost in the swing state as they tried to unseat a governor and secretary of state who had refused to aid in Trump's effort to overturn the 2020 election results.
While Arizona illustrated the strength of Trump's influence in the GOP, it wasn't the only state primary to showcase his power on Tuesday. His preferred candidates dominated in Missouri and Kansas, as well as Michigan, where one of the 10 members of Congress who voted for his second impeachment was defeated by a Trump-backed challenger.
"Trump is still the 800-pound gorilla," said Saul Anuzis, a former Michigan Republican Party chairman and GOP consultant. "He has significant influence."
---
The real reason Xi is upset over Pelosi's Taiwan visit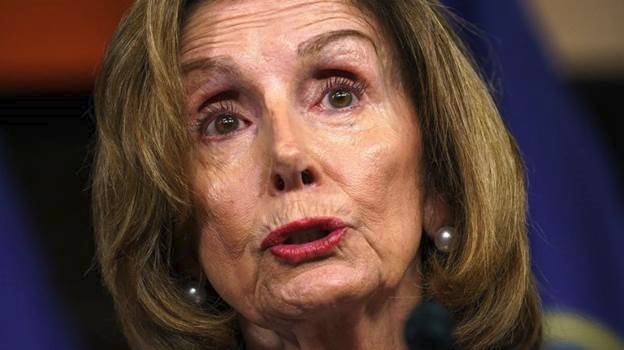 House Speaker Nancy Pelosi's (D-Calif.) planned visit to Taiwan has ignited major controversy even in her own party. Some say the Taiwan Straits are a powder keg and we can't risk lighting a stick of dynamite, while others argue we can't give into China's bullying. But what is really, eating at Chinese President Xi Jinping and why is China's government so easily enraged when it comes to Taiwan?
The easy answer is to reunite a breakaway province from 73 years ago for the glory of China and to achieve territorial integrity over a land mass slightly larger than Maryland, that they've never actually ruled over.
That is too simple and outdated. At the heart of why China obsesses over Taiwan to the point they could conceivably start World War III, is because Taiwan's democratic success story is an existential threat to Xi Jinping's legitimacy and authoritarian rule.
China's leaders and propaganda machine constantly emphasize how "Western-style" liberal democracies, with all its advertised luxuries and freedoms, are a fool's errand. They can't work, especially not with Chinese sensibilities. There is no way to enjoy both freedoms and economic prosperity. You need our tough rules and order — our government surveillance, control and crackdowns — or you will live in chaos.
But Taiwan's progress neatly destroys this narrative. Taiwan only became a democracy a quarter-century ago, but in that time has become the eighth-strongest democracy in the world with a vibrant, free-market economy. At a glance, the Taiwanese people are almost indistinguishable from the Chinese people. They use the same language, are vast majority Han Chinese ethnicity, and descend from the same thousands of years of Chinese history and culture before the 1949 Civil War divided them. In fact, the largest collection of Chinese artifacts going back 8,000 years has since resided in Taiwan's National Palace Museum when the fleeing Chinese Nationalists took nearly 700,000 pieces with them. (If visiting, I recommend the jade cabbage and pork belly stone.)
---
At his most dangerous and with a political solution now impossible, we're entering final stage Putin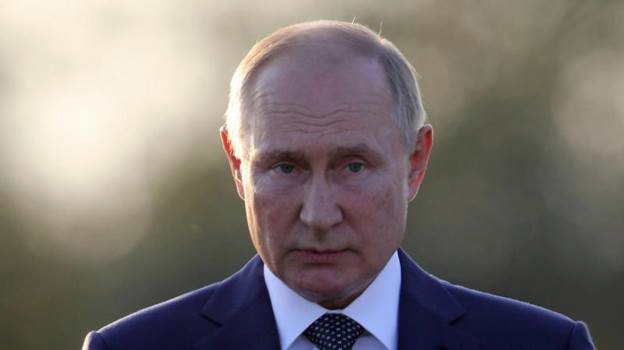 The senior American intelligence official was not optimistic: "Putin has changed, there's no question about that," he said. "And this is, well, it's a real policy problem for us."
In February, when the war began, it was possible to talk of "off-ramps" and potential resolutions, but now, the official lamented, "I don't see how Putin can accept anything we can morally or politically entertain."
---
How to end Big Tech censorship of free speech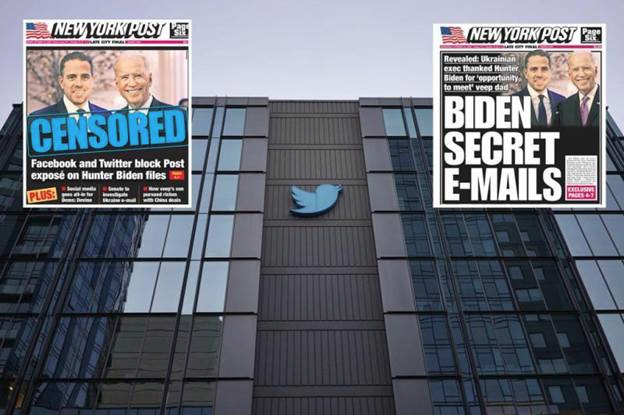 For the crime of posting content that doesn't fit the woke liberal agenda, Big Tech flags, suppresses and outright bans users from its platforms.
Consider how these companies target the Babylon Bee, a conservative satire website. The headline "CNN Purchases Industrial-Sized Washing Machine to Spin News Before Publication" caught the attention of Facebook's fact-checkers. Facebook attached a warning label to the article and threatened to reduce distribution and monetization if the Bee continued to post information disputed by Facebook's fact-checkers. This was an attack on the Bee's ability to run its business.
Facebook says its approach to "misinformation" is to address misleading claims that have the potential to cause harm. But who was in danger of being harmed here? In censoring comedy, Facebook isn't protecting its community from harm, but rather protecting particular targets of jokes from criticism. The only harm in that context is to our right to speak (and joke) freely.
Twitter's tolerance for satire is lower. Twitter completely silenced the Babylon Bee and is holding its account hostage until it deletes a tweet about a transgender public figure in the Biden administration, Dr. Rachel Levine. The tweet, which linked to a satirical story titled, "The Babylon Bee's Man of the Year is Rachel Levine," was a response to USA Today naming Dr. Levine as one of its "women of the year." Twitter labeled the Bee's post "hateful conduct" and is keeping its account locked until it admits wrongdoing and deletes the tweet.
---
Democrats: Destroying our economy, one sector at a time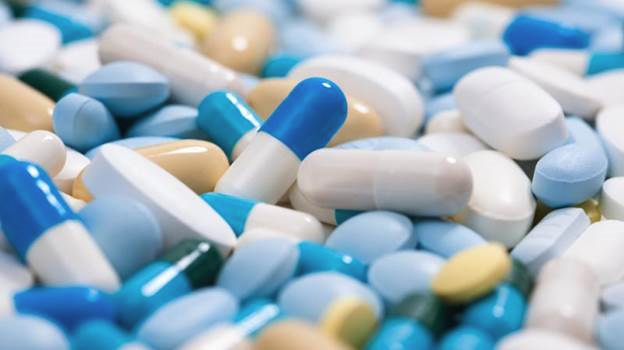 The Biden administration and its co-conspirators, congressional Democrats, have been busy wrecking America these last 18 months.
They launched a war on American energy, shutting down the Keystone pipeline and blocking domestic oil and gas exploration — resulting in skyrocketing gas prices, less fuel to heat and cool homes and businesses, and the sorry spectacle of an American president going gas-can-in-hand to beg foreign despots and dictators to supply us with some energy.
They launched a war on our sovereignty and national security by inviting illegal immigrants (and smugglers) to "come on in." Through our open borders has come a tidal wave of Fentanyl and other illegal drugs now killing Americans all over the country.
They launched a war on education — keeping schools closed while children suffered mentally and emotionally.
And they launched a war on our Constitution, using executive orders to expand a regulatory state that threatens to suffocate individual autonomy and business innovation. Their legislation-through-regulation schemes are an end run around the people's representatives — and therefore, around the people.
---
Public Schools Are Cesspools Of Wokeness And There's No Bringing Them Back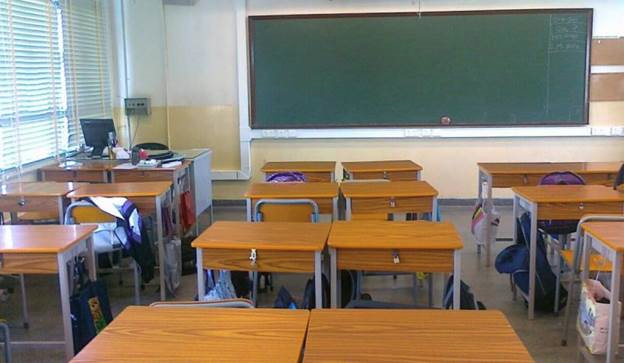 The DNA within the school systems has been radically altered along with administrators, teachers, and many students.
eachers' unions are pushing a radical Marxist-inspired agenda that is destroying public education in America.
Over the past several years, the left has aggressively infected the minds of the youngest children with the tenets of critical race theory (CRT) and gender ideology, while academic excellence has been shoved to the back of the bus. As a result, public schools are hemorrhaging students.
In my home state of Minnesota, 2022 "marks the second consecutive year the state's public school system has lost thousands of students," the Center of the American Experiment, a Minnesota think tank, reported in February. Why should parents in Minnesota or any other state keep their children in public schools?
In 2021, the Minnesota Department of Education's statewide test results showed another drop in the number of students meeting or exceeding grade-level criteria. Overall, reading scores fell 7 percent, math scores dropped 11 percent, and science scores shrank 8 percent.
In another example, New York City public schools — which compose the nation's largest school district — have already lost about 50,000 students over the past two years and are expected to lose nearly 30,000 more by the time school begins this fall.
---
Moore v. Harper and Marc Elias's Curious Idea of 'Democracy'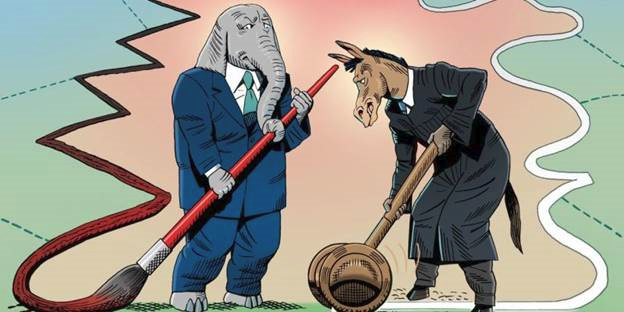 Democratic lawyers seek to hijack elections via state judges. The Supreme Court has a chance to stop them.
Marc Elias, the leading Democratic election lawyer, complains that "a dangerous theory will have its day in court" this fall. That's rich—he was instrumental in bringing it there by litigating the case that raises it. But his dire warnings have attracted plenty of support. The headline of a Washington Post op-ed by a trio of legal scholars blares the threat of a "body blow to our democracy."
Moore v. Harper is the product of a nationwide campaign, led by Mr. Elias, to mow down state election laws that make it easy to vote but hard to cheat. That effort is a large part of the reason the Supreme Court felt the need to weigh in.
After North Carolina gained a House seat in the 2020 census, the state's Republican-controlled Legislature drew a new congressional map. Mr. Elias and his clients petitioned state courts to toss out that map as unduly partisan in violation of the state constitution—a legal theory the North Carolina Supreme Court had rejected as unworkably open-ended in 2015.
This time, citing a handful of clauses plucked seemingly at random from the North Carolina Constitution, the state supreme court invented a new, judicially enforceable prohibition on so-called partisan gerrymandering. It used this newfound power to toss out the Legislature's map and replace it with one of its own design, along the lines Mr. Elias's experts proposed.