Two former Marines at a Capitol Hill Club event in Washington, D.C.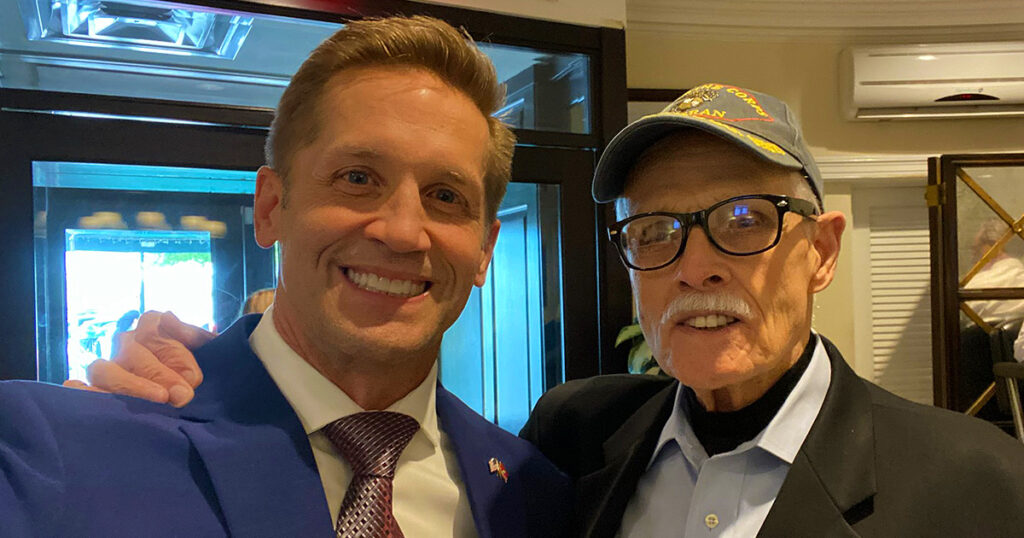 Dr. Rich McCormick, Republican Congressional candidate, Sixth District in Georgia with Jim Martin, Chairman of 60 Plus, the American Association of Senior Citizens.
Martin said, "It's an honor to endorse Rich whose military credentials in Afghanistan and other war zones over a 20-year career, as well as his outstanding record as an emergency room Doctor, will serve him well as he tackles issues facing Congress. Seniors are often the deciding vote and with Rich McCormick, seniors (and all ages for that matter) will have a combat veteran, top rated ER doc, and a Constitutional loyalist as their champion."
(Martin served two tours, 1953-58).