The Freedom Phone is a free speech and privacy first focused phone. With features like tracking blockers and an uncensorable app store.
Take $50 Off Your Purchase with Promo Code

60Plus
Works with Verizon, AT&T, T-Mobile, & Sprint, and all other domestic & international carriers. Move phones over in 60 seconds as soon as the phone arrives.
Uncensorable App Store
Our own app store. Read what you like. Watch what you like. Think what you like. Nothing is censored.
Pre-Loaded Apps
Some of the most popular banned & unbanned conservative sites & apps. Pre-loaded directly on your phone.
A Free-Speech First Operating System
We've developed the first mass-marketable mobile phone operating system based on free speech.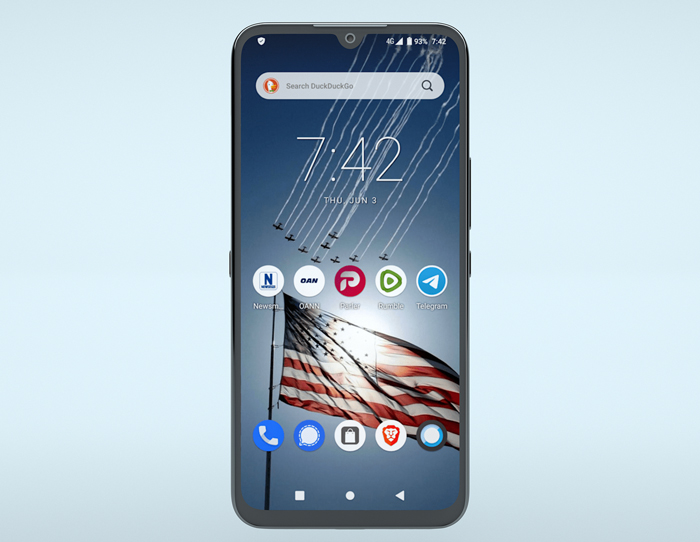 Say Hello To Trust
Your data, your rules. With powerful tools such as Trust, you are in control of what your apps can do whenever you want.
Trust will help you understand the security of your device and warn you about possible threats.
We want to create a future where free communication is not banned by Big Tech.
We want to bring back free speech. Forever.