"You won't get gun control by disarming law-abiding citizens. There's only one way to get real gun control: Disarm the thugs and the criminals, lock them up and if you don't actually throw away the key, at least lose it for a long time…it's a nasty truth, but those who seek to inflict harm are not fazed by gun controllers. I happen to know this from personal experience."
– Ronald Reagan
Biden's Inflation is REAL and It's Hurting Us: The Congressional Budget Office confirmed that President Biden is blameworthy for the record-high inflation. The non-partisan CBO says Biden's proposed fix of raising taxes and increased spending will on only make the economy worse.
Americans feel the paid EVERY week at the gas pump and grocery store!
Biden's Gun Hypocrisy: President Biden calls for stricter gun laws and background checks…that ONLY work when they are filled out honestly and completely.
Hunter Biden lied on his background check…the President's son. But that's OK?!?
Presidents can have armed guards. Congress can have armed guards. Hollywood's elite get to have armed guards.
But "regular" Americans who have exercised their 2nd Amendment right to protect their family and property need to be regulated, denied, and forced to participate in buy back provisions to accomplish virtually NOTHING to stop tragic massacres.
No one is addressing the core problems in our society, the breakdown of families and our mental health system that allows the less than 1% to commit crimes with guns. While well over 99% legal, constitutionally guaranteed law-abiding citizens who just want to protect their families are being punished to meet some left-wing utopian B.S.
Depending on how you analyze the statistics, hundreds of thousands, if not more likely millions of violent crimes are stopped/avoided by legally armed citizens defending their families and property.
And yes, there are a few, more than should be acceptable in any society who commit horrendous crimes. We have plenty of gun laws on the books that are being ignored daily by left wing prosecutors and politicians in some of the most dangerous cities in America. Why not start there?
Families, women, the elderly, and others have the right to defend themselves. That right should not be taken away because mentally impaired individuals commit heinous crimes.
Prosecute those who commit these crimes to the fullest extent of the law. Deal with our mental health issue. Encourage families to teach traditional values.
Spoons don't make people fat…we should stop playing politics with our right to defend ourselves in this crazy society, find the common factors in virtually all these crimes, and deal with the core issues.
We should not be talking about restricting the rights of law-abiding citizens under the Second Amendment. Families have the right to defend themselves. We should be talking about identifying people with criminal and mental health problems who are a threat to themselves and others. Let's start in Chicago or New York City and enforce, let alone prosecute, the criminals that threaten our everyday lives across America.
Dr. Oz Wins in Pennsylvania: Mehmet Oz becomes the first Muslim to ever win a U.S. Senate primary…and it's a Republican primary.
Republicans again, are the party of inclusion and diversity…regardless of what the mainstream media and its liberal allies say!
Read more below and follow me on Twitter – @sanuzis  
–Saul Anuzis
Click Here for Past Commentary from Saul
---
60 Plus Weekly Video Rewind
Treasury Secretary Yellen admits she was wrong about inflation, Elise Stefanik sponsors bill to expunge second Trump impeachment, and Joe Biden is frustrated with his dismal poll numbers!
Links to the articles discussed in the video:
https://www.cbsnews.com/news/inflation-janet-yellen-wrong-treasury-secretary/
https://justthenews.com/politics-policy/all-things-trump/stefanik-mullin-introduce-resolution-expunge-post-jan-6-trump
https://www.nbcnews.com/politics/white-house/biden-white-house-adrift-rcna30121
---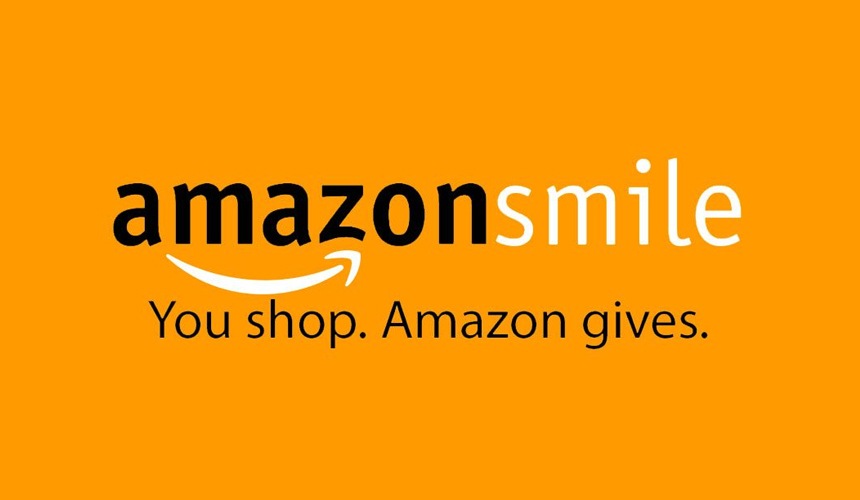 Amazon will help US if you say yes!
At NO cost to you, you can help the 60 Plus Foundation in its efforts to support conservative policies to protect senior citizens, get rid of the death tax and defend social security and Medicare using sound fiscal policies.
Sign up…and Amazon will donate 0.5% of what you spend to the Foundation! Please help us out by signing up here…at NO cost to you!
Sign up Today! Visit https://www.60plus.org/amazon-smile-program/
---
All 50 states have finished their congressional maps – what do they say about the 2022 election?
All 50 states have finalized their congressional map to use for elections this November, a major checkpoint in the once-a-decade process of redrawing lines for political representation.
New Hampshire on Tuesday became the last state to fully enact its map, and while Florida, Texas, Alabama and a few other states are still waging legal battles over partisan and racial gerrymandering, the maps they've enacted will remain in place for this year's midterm elections.
Here's what the maps tell us about what to expect in the 2022 midterm elections:
Democrats made up some ground
Compared to the maps used in the 2020 U.S. House elections, Democrats are expected to see a net gain of ten seats that will favor their party by at least 5 points, according to a CBS News analysis of election data from Dave's Redistricting App.
In total, 181 seats lean toward Democrats, 173 seats lean toward Republicans and 81 seats are considered competitive (within 5 points for both parties), according to a CBS News analysis.
---
The CBO confirms "Bidenflation" is real
The Congressional Budget Office has just confirmed that President Joe Biden is blameworthy for the record-high inflation that is punishing workers. Further, this nonpartisan source says that Biden's preferred fix, raising taxes, will only make the economy worse.
The CBO's annual economic outlook adds further force to the arguments against Biden made by other Democrats, such as former President Barack Obama's National Economic Council director, Larry Summers, and Council of Economic Advisers Chairman Jason Furman. The CBO squarely blames Biden's 2021 COVID stimulus bill for today's high inflation, albeit for slightly different reasons.
Like Summers and Furman, the CBO noted that the stimulus checks sent to every family significantly boosted demand, causing inflationary pressure on its own. But there's more. By paying workers not to work, Biden's COVID stimulus artificially "slowed the recovery of labor force participation." As noted by Texas Rep. Kevin Brady, the top Republican on the Ways and Means Committee, this lack of workers strained supply chains, thus providing a second source of upward pressure on prices.
The CBO predicts that this Biden-caused inflation will persist into next year, tempered only by the Federal Reserve's willingness to raise interest rates, which will, in turn, cause the economy to slow or even contract.
Biden wants to make the economic situation worse by repealing the 2017 Tax Cuts and Jobs Act. Speaking of which, the CBO report also confirms that former President Donald Trump's signature tax bill has been a boon both to the economy and to government coffers. According to the CBO, federal corporate income tax collections in 2017, before the rate cut, came in at $297 billion. By 2021, they had jumped to $372 billion — a 25% increase in just four years, which significantly outpaces inflationary growth and also amounts to a larger percentage of the overall economy.
---
Record gas prices have nearly doubled since Biden took office
Gas prices reached a national average of $4.72 per gallon on Thursday, another record high that comes as fuel costs have nearly doubled since President Joe Biden took office in January 2021.
On the day of his inauguration, fuel prices stood at just $2.39 per gallon, according to AAA. Since then, prices have increased sharply due to high inflation, a surge in demand, and fallout amid Russia's war in Ukraine.
The record-high prices also come at the start of summer driving season, when prices are expected to climb even higher. Analysts predict drivers could pay more than $5 a gallon this summer, and JPMorgan analysts have forecasted a national average that could climb as high as $6.20 per gallon by August.
Speaking at the White House yesterday, Biden said there is little his administration can do in the short term to alleviate the spike in fuel prices, which he acknowledged are unlikely to fall anytime soon.
---
Hunter Biden should be charged for lying on his gun application
"Lie and try." That's what the feds call cases in which people who are disqualified from owning guns under federal law try to get a gun by concealing the disqualification. It is maddening but true that many of these people are not charged.
Consequently, you're hearing Hunter Biden apologists argue that the president's problem son should not be "singled out" for prosecution over apparently concealing his history of illegal drug use when he bought a handgun in 2018.
It is a very misleading argument. Hunter, after all, did not "lie and try." He got the gun. If he withheld a drug abuse problem that he was required to disclose, that isn't lying and trying; it's lying and succeeding.
The purpose of the law is to prevent lethal weapons from falling into the hands of people who are unstable or dangerous. Thus, some of the disqualifications deal with criminal and similarly suspect behavior, such as prior convictions and dishonorable discharge from the armed forces, while others deal with conditions of instability and mental disturbance, such as narcotics abuse and mental-disability adjudications.
And notice what happened in Hunter's case. He did not reveal his history of drug abuse, he got the gun, and he handled it negligently, to the point, according to reports, that his then-girlfriend found it in a car and carelessly sought to dispose of it in the trash bin of a
local store — obviously, because she was concerned about the dangerous potential of his having it.
Hunter Biden's text messages appear to contradict claims that the Secret Service didn't get involved in a bizarre gun probe.
Hunter Biden texts contradict claims Secret Service wasn't involved in gun case
Sounds an awful lot like what happened with his laptop computers, on which The Post reported extensively prior to the 2020 election.
Despite the fact that the hard drives were teeming with sensitive, embarrassing, and potentially incriminating information, Hunter never returned to get them back after bringing them to a repair shop.
---
Father of Parkland school shooting victim rips focus on gun control after Uvalde
The father of one of the victims in the 2018 Parkland, Florida, high school shooting blasted politicians for focusing on gun control in the aftermath of the shooting in Uvalde, Texas, last week, saying the focus should be on hardening school security instead.
Andrew Pollack lost his 18-year-old daughter, Meadow, on Feb. 14, 2018, when a lone gunman opened fire on students at Marjory Stoneman Douglas High School in Parkland. In the years since that shooting, Pollack has repeatedly advocated that public officials implement stronger security measures in schools. But in the wake of the shooting at Robb Elementary School in Uvalde, he sees a familiar narrative taking place.
"When politicians talk about gun control, it takes away from what we could focus on, and that's real solutions," Pollack told the Washington Examiner. "All you hear is Democrats talking about background checks. Background checks only work if they arrest people."
The "real solutions" Pollack wants to see range from implementing single entry point security to increasing armed security in schools and allowing trained teachers to carry firearms. Each policy was among the recommendations made by two separate government school safety commissions established in the wake of the Parkland shooting.
---
The 12 Cities Smashing Annual Homicide Records Have This in Common
As shocking videos of smash and grab robberies committed by roving bands of shoplifters continue to pop up across the country and violent crime trends upwards from coast to coast, Democrats continue to deny the crises afflicting their communities. But things have gotten so deadly on the streets of American cities from coast to coast that even ABC News is ringing the alarm.
According to an infographic they published based on data gathered from police departments, twelve U.S. cities have broken their annual homicide records in 2021 — and every one is run by Democrats.
Several cities are breaking the records set last year, while others are seeing the deadliest year in decades.
St. Paul, Minnesota, surpassed 35 homicides on December 2nd, more than 2020. Democrat Mayor Melvin Carter has been at the helm since 2018.
In Portland, Oregon — where Democrat Mayor Ted Wheeler has been in charge since 2017 — there have been 72 homicides as of October 24th, the highest number since 1987.
As of November 27, 2021, Indianapolis, Indiana, had recorded 246 homicides — the highest since last year. Since 2016, Democrat Joe Hogsett has been mayor.
Louisville, Kentucky — led by Democrat Mayor Greg Fischer who first took office in 2011 — also broke last year's record with 175 homicides as of November 24.
Austin, Texas, had seen 60 homicides as of September 12, the highest since 1984. Its Democrat Mayor Steve Adler has been in office since 2015.
---
Putin's Hard Choices – Why the Russian Despot Can Neither Mobilize Nor Retreat
Russian President Vladimir Putin has landed in an unenviable position. His country has the resources to inflict damage on Ukraine in perpetuity. But because the first phase of the war has been so costly for Russia and because Ukraine's military is mounting such stiff resistance, Russia faces serious difficulty achieving anything meaningful on the battlefield without committing much more manpower than it currently has available.
Calling up large numbers of reservists while putting Russian society openly on a war footing solves the problem in theory. But it is something for which the Russian public is fundamentally unprepared. To date, Putin has referred to the war in Ukraine as a "special military operation" and held only one mass rally in support of the war. Full-out mobilization, which would make war an inescapable fact of Russian life, would revolutionize the regime Putin has constructed since coming to power in 2000. Putinism has been a formula: the government discouraged people from meddling in politics, while leaving them mostly on their own, and the people readily surrendered their responsibility for decision making. In 2014, he could achieve his military aims in Ukraine without radically redefining Russian politics. That is no longer an option.
If Putin decides to mobilize, he will be altering the deal he's made with the public and potentially destabilizing his regime. As the United States watches from the sidelines, it may feel tempted to encourage Russians to turn against Putin. Without having much or perhaps any real influence on Russian public opinion, however, the Biden administration can do its best to avoid costly mistakes. Most important will be its effort to understand how and why Russians think what they do. In the long-term conflict that is unfolding, curiosity will be a precious commodity.
---
Biden is trampling on separation of powers — courts should rein him in
Even as a federal appeals court was ruling that the executive branch may not take the place of an independent judiciary, President Joe Biden was trying to rig the game the other way. He is playing a dangerous anti-democracy game that must be stopped.
On May 18, the 5th U.S. Circuit Court of Appeals ruled in the case of Jarkesy v. Securities and Exchange Commission . George Jarkesy was accused by the SEC of securities fraud, an SEC administrative law judge, not a real judge but a bureaucrat, found him guilty, and the SEC commissioners affirmed the decision. Jarkesy was never allowed to present his defense in an actual court of law.
The 5th Circuit ruled that this arrangement violated Jarkesy's right to trial by jury, among other constitutional deficiencies in the system. And the 5th Circuit is right.
In a speech seven years ago this month, former SEC Chairman Christopher Cox cogently and comprehensively explained why the agency's administrative law system is suspect . Again, this is a former chairman of the SEC who was saying the agency's powers had grown too great.
"We've seen the development of administrative actions that take the place of trials," Cox said. "These proceedings bear little resemblance to civil courts and their accustomed rules of civil procedure."
---
Remembering Bill Lucas: Lawman, Self-Starter And Doer
The news Monday that former Wayne County (Detroit) Executive Bill Lucas died at 94 evoked memories about every aspect of his colorful career — all of them admirable.
Some recalled Lucas as a lawman — a New York City policeman, one of the first Black FBI agents in the early 1960s, and as the two-fisted sheriff of crime-riddled Wayne County in the '70s.
With the support of Sen. Edward Kennedy, D-Mass. and other prominent Democrats, Lucas was elected to the just-created position of county executive in 1982. Many predicted bigger things for the new star of Wolverine State Democrats.
But Lucas had other ideas. In 1985, upset with the Democratic Party's propensity for government spending and encouraged by the recall of two Democratic state senators for supporting higher taxes, the Detroit man switched to the Republican Party.
A year later, he topped a four-candidate primary to become the first Black Republican nominated for governor by Republicans in any state since Reconstruction. Lucas named one of his former gubernatorial rivals, State Rep. Colleen House Engler, as the first-ever female Republican nominee for lieutenant governor. (By way of disclosure, Colleen is today the wife of this reporter).
President Ronald Reagan, Vice President George H.W. Bush, and other Republicans campaigned for the Lucas-Engler ticket. But 1986 was a big Democratic year and incumbent Gov. James Blanchard was re-elected in a landslide.
"Bill was a team player," former Ingham County GOP Chairman Norm Shinkle told us, "He refused to take donations once polls convinced him he would lose."