Great Candidates Stepping Forward: Week after week, more and more impressive, capable, and winnable candidates have entered the presidential sweepstakes. As you listen to these candidates, study their proposals, and hear the excitement they bring to the system, everyone should be encouraged for the future our America.
Bring on President Trump, Governor Ron DeSantis, Ambassador Nikki Haley, Senator Tim Scott, and so many others to come…I'm cautiously optimistic that the future is bright.
Tennessee Fiasco: Certainly not in degree. But imagine: 3 members of the House of Representatives actually joining J6 rioters, using a bullhorn to occupy the House floor, working with protesters in the House gallery. Their demand: No business as usual–no certifying 2020 election–until the House addressed 'the crisis at hand.' Just saying.
Read more below and follow me on Twitter & GETTR – @sanuzis
–Saul Anuzis
Click Here for Past Commentary from Saul
---
This Week: Saul Anuzis gives advice on dealing with high drug prices, fellow #Democrats call on Diane Feinstein the resign her Senate seat, and Marco Rubio calls for investigation into ActBlue for donor fraud!
Links to the articles discussed in the video:
https://highlandcountypress.com/opinions/gop-house-opens-door-prescription-drug-reform
https://thehill.com/homenews/house/3947037-house-democrat-calls-for-feinstein-to-resign/
https://freebeacon.com/democrats/rubio-demands-investigation-into-reported-actblue-donor-fraud/
---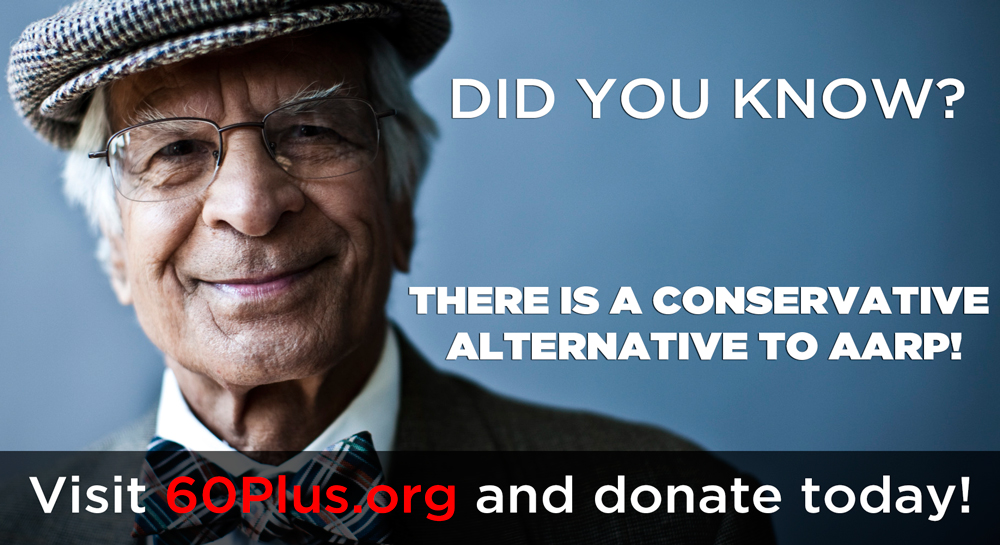 DONATE TO 60 PLUS!
We're fighting every day for seniors and retirees by working to eliminate the death tax, ensure healthcare freedom, and save social security for future generations. With your essential help we will continue the fight. You can even donate using Bitcoin and Ethereum!
Thank you for your help and support of the 60 Plus Association.
Donate Today! Visit https://www.60plus.org/donate
---
Sen. Tim Scott launches 2024 presidential exploratory committee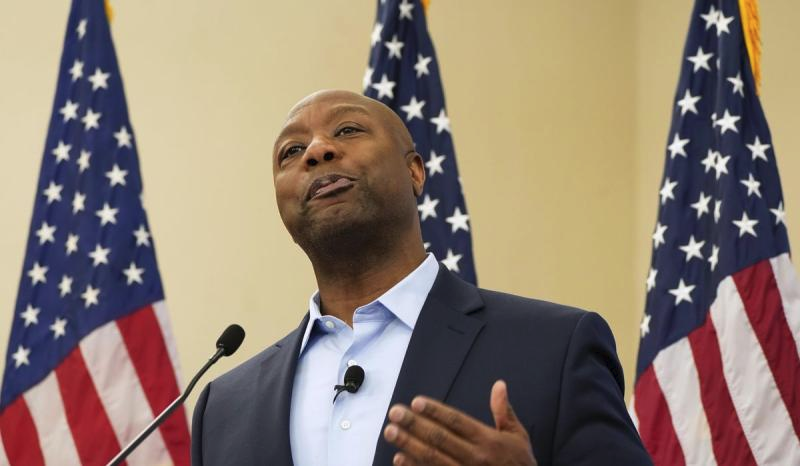 Sen. Tim Scott of South Carolina launched a 2024 exploratory committee on Wednesday, putting him on the path to an official campaign and showdown with former President Donald Trump in the GOP primary.
Mr. Scott, in an online video, said he will "never back down in defense of the conservative values that make America exceptional."
The presidential exploratory committee allows Mr. Scott to raise funds for expenses such as polling or travel before making the leap into the race.
He would square off against Mr. Trump and former South Carolina Gov. Nikki Haley, the Republican who appointed him to his Senate in 2012 before he won a series of elections to remain a senator.
---
When Democrats attack democracy
The United States Constitution and all the state constitutions establish legislatures and give those legislatures the authority to set their own rules. The constitutions also give lawmakers the authority to punish members for violating those rules.
Rules make a legislature run, which is why party leaders always stack their rules committees with lawmakers sure to side with their party on any heated dispute. Former House Speaker Nancy Pelosi (D-CA), for example, was widely regarded as a master of using the rules to further her party's ends. To see how she did it, look to January 2021, at the beginning of her last term as speaker, when Pelosi introduced a series of rules "reforms" that severely limited the rights of the minority, Republicans, to offer amendments to bills. "The rules all but eliminate what is called the motion to recommit," the Wall Street Journal editorial page noted at the time. "This legislative tool has existed since the first Congress, and for nearly 90 years it has allowed the minority party to offer the last amendment to legislation. The motions typically fail, but they are a way for the minority to highlight and provoke a debate on controversial questions."
---
$4.7 Million in Small Amounts of Money Donated to Democrats – Apparently Without the Donors' Knowledge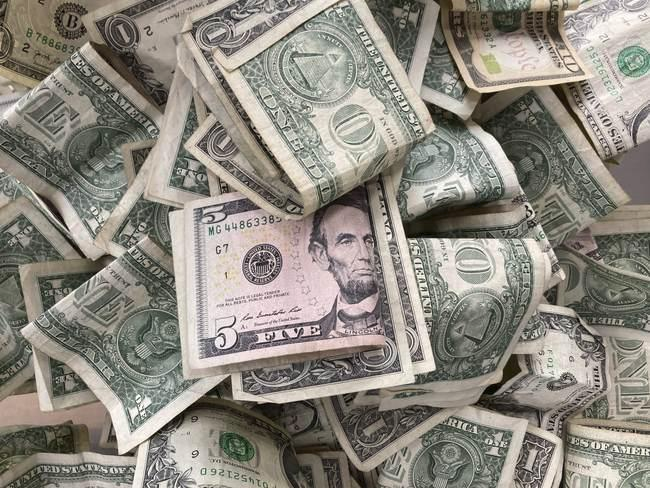 Investigative journalist James O'Keefe and Election Watch have stumbled upon a bizarre occurrence in Democratic campaign filings; thousands of small donations totaling often close to a couple of hundred thousand dollars per person made to Democrats from elderly Democrats. It seemed rather strange that these elderly people, who appear to almost all life in average homes and are unemployed, would contribute excessive donations, which average out to multiple donations a day for years. Who makes donations like that? Some people sign up to contribute once a month, which is normal, not multiple times a day.
Suspicious money laundering may have been occurring, with donations made using the old folks' names and addresses since they were less likely to discover them than younger people. O'Keefe, who started OMG Media Group after parting ways with Project Veritas, showed up at the homes of several of the elderly people, who have been dubbed "Smurfs," to confront them about the excessive contributions. They all appeared to be Democrats of modest means who seemed confused and generally denied making anything but small amounts.
One of the biggest recipients of the small amounts of donations was Janet for Justice, the campaign of Janet Protasiewicz, who narrowly won her Wisconsin Supreme Court race, tipping the balance on the court in favor of Democrats.
Election Watch suspects the money could be coming from overseas interests since the small amounts correlate to currency exchange differences. The strange contributions totaled $4.7 million. They are all publicly available in plain view on the FEC's website.
---
Nonprofit financed by billionaire George Soros quietly donated $140 million to political causes in 2021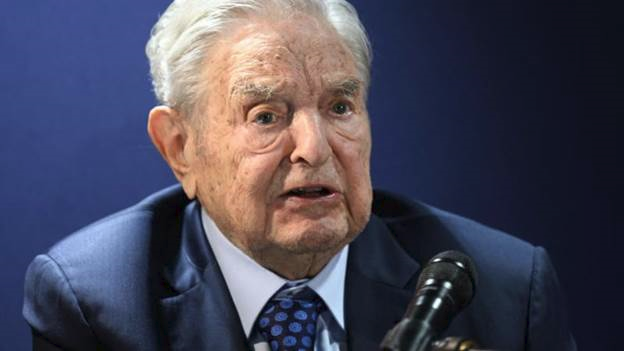 George Soros' backed nonprofit invested at least $140 million into politically charged nonprofits just one year before the midterm elections.
Those donations are on top of the more than $170 million Soros personally contributed during the 2022 midterm election cycle to help Democratic campaigns and political action committees.
The Soros nonprofit separately donated approximately $60 million to charitable 501(c)(3)s which are prohibited from participating in politics.
A nonprofit financed by billionaire George Soros quietly donated $140 million to advocacy organizations and ballot initiatives in 2021, plus another $60 million to like-minded charities.
Soros, who personally donated $170 million during the 2022 midterms to Democratic candidates and campaigns on top of that, spread the additional largess through the Open Society Policy Center — a 501(c)(4) nonprofit that falls under the Soros-funded Open Society Foundations network, according to a copy of its 2021 tax filing, which was obtained by CNBC and is the most recent data available. The Open Society Policy Center also doled out $138 million to advocacy groups and causes in 2020. Two of Soros' children sit on its board, the tax filings and its website show.
The donations bring Soros' contributions to political campaigns and causes since January 2020 to roughly half a billion dollars — at the least — most of it steered through dark money nonprofit groups and going largely toward political causes aligned with the Democratic Party.
Soros' nonprofit donations don't always go directly to political causes. The funds sometimes flow from one of his nonprofits, then to another, before being spent on the advertising, organizing and social media campaigns that directly reach voters.
Many of the Open Society Policy Center's 2021 donations weren't necessarily earmarked to help sway the midterm elections, according to the foundation's website. At the same time, Tom Watson, an editorial director at the Open Society Foundations, conceded in an email to CNBC that "there are definitely some OSPC grants that went to organizations working to combat voter suppression, support voter registration and expand civic participation." Those are all core Democratic principles.
---
PGO says 77,500 Russian war crimes already documented in Ukraine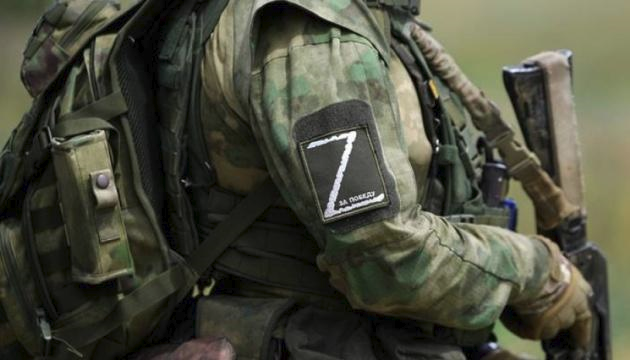 The Office of the Prosecutor General has already recorded 77,500 war crimes committed by the Russian forces in Ukraine, and will try to prove that this is in fact an ongoing act of genocide against the Ukrainian people.
Yuriy Belousov, a senior prosecutor dealing with war crimes, said this on the air of the national telethon, Ukrinform reports.
"We consider the crimes committed by Russian invaders against the Ukrainian people from the perspective of genocide. As of today, we have already recorded 77,500 war crimes in Ukraine. And we see what they have in common. These crimes are united by the unbridled desire of the Russian leadership to destroy Ukraine as an independent country, and Ukrainians — as a separate independent nation. It is from this angle that we are trying to analyze these murders committed by the Russian Federation in Ukraine, facts of torture, sexual violence, etc.," Belousov said.
According to the prosecutor, the latest video showing the execution of a Ukrainian soldier is more than just a crime, it is part of the overall criminal picture, a manifestation of the real attitude of Russians toward Ukrainians.
---
Bragg may have unlocked Trump's campaign cash for legal fees by linking charges to 2016 election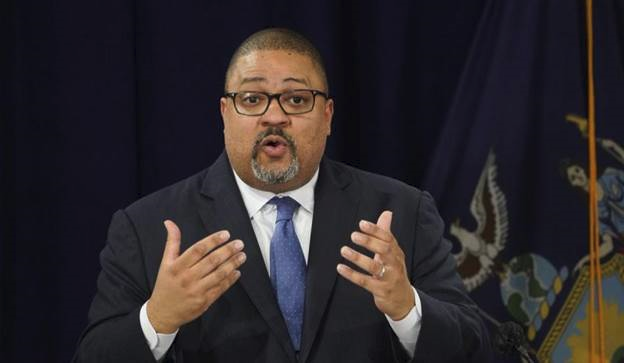 Manhattan District Attorney Alvin Bragg may have unlocked Donald Trump's legal war chest by linking the former president's 34-count felony indictment for falsifying business records to the 2016 election in charging documents.
Mr. Trump has cashed in on the headline-grabbing charges, raising $4 million in the first 24 hours after the indictment was first announced and an additional $8 million leading up to his arraignment in a New York City courtroom.
According to the Federal Election Commission, campaign funds can be used to pay up to 100% of legal expenses for cases related to campaign activity.
Campaign finance laws place strict caps on personal expenditures, but legal expenses often come down to a case-by-case judgment by the FEC as to whether they are considered "personal use." That determination comes down to the specific legal case to which the fees are applied.
Columbia Law School professor Richard Briffault said while using campaign funds to pay legal fees can be "tricky," Mr. Trump may be in luck when it comes to his case in Manhattan.
---
Bud Light's Parent Company Loses Over $6 Billion Over Dylan Mulvaney Backlash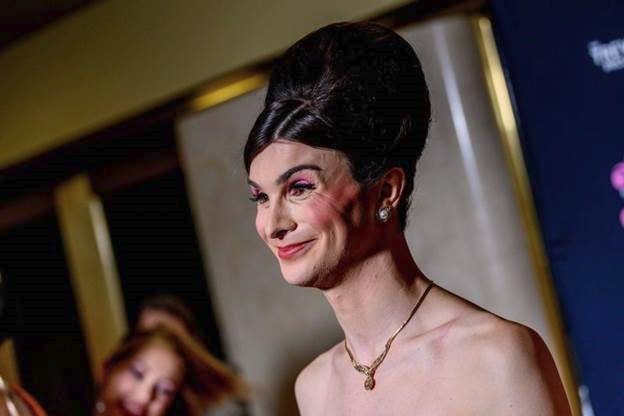 Following Bud Light's widely-criticized decision to partner with a "transgender" activist for an advertising campaign, the beer brand's parent company has already lost over $6 billion in market value.
As reported by Breitbart, Anheuser-Busch shares have dropped by almost 5 percent as consumers have ditched Bud Light in droves out of protest of the brand's partnership with Dylan Mulvaney, a man who believes he is a woman. Since Bud Light first announced the partnership earlier this month, the company has already lost at least $6.65 billion.
The deal with Mulvaney includes his appearance in numerous Bud Light commercials, as well as a limited edition release of Bud Light cans featuring his face. Upon announcing the deal, Mulvaney – who celebrated his "day 365 of womanhood" – revealed that the company had sent him "possibly the best gift ever — a can with my face on it."
Much of the drop in Anheuser-Busch's market value has come from bars and other small establishments across the country failing to sell any Bud Light as customers avoid the beer out of silent protest. Some bars, including one in Missouri, have seen Bud Light sales drop by 40 percent. One bar in Hell's Kitchen in New York City saw sales fall by as much as 70 percent.