Remember those old movies where a military force would brag about a "secret weapon" that would ensure their success? Well, the 60 Plus Association has a tried and true secret weapon of our own – entertainment legend Pat Boone!
Pat Boone has been a tireless advocate for seniors and an invaluable part of the 60 Plus team since joining us as National Spokesman nearly 20 years ago. Always willing to pitch in and help out, Pat can always seem to draw attention where others would come up empty.
During the 60 Plus Healthcare Freedom bus tour events in Florida in which Pat Boone participated we had to be diligent regarding capacity limits of buildings due to the overwhelming crowds! Where there is Pat, there is people! Nobody can work a crowd like Pat and when he is speaking political affiliations melt away leaving a room full of united Americans.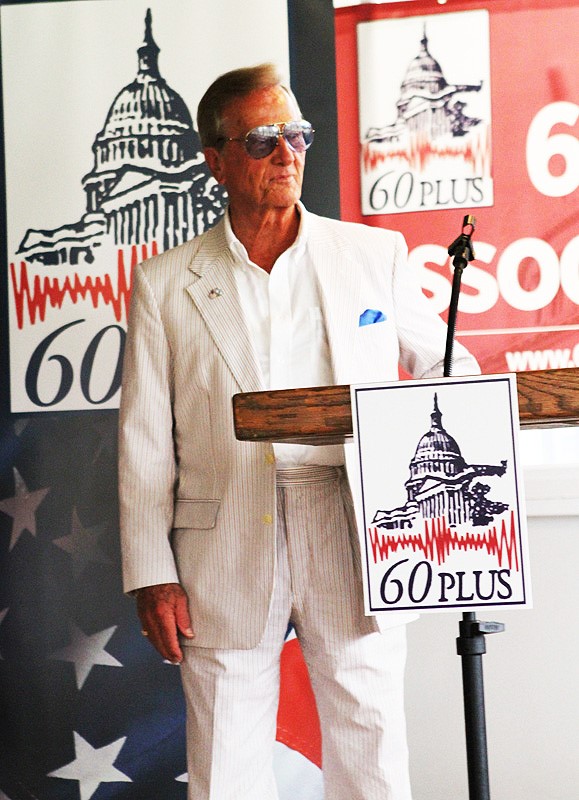 More than once Pat has tipped the scales in favor of a political candidate with one of his famous pre-recorded phone calls. With his smooth delivery and famously soothing voice, folks actually listen to the entire message! During one mid-term election he tirelessly cut over 500 phone calls for candidates.
In fact, Boone won the 2020 Reed Award for "Best Automated Phone Call" in support of Nick Freitas, a write in candidate for the Virginia House of Delegates.  Incredibly, Freitas defied all odds against write-in candidates and won the race.  We think it's safe to say that Pat helped make the difference!
Nobody can turn out the senior vote like Pat!
We love to brag about Pat Boone here at 60 Plus, but don't just take our word on how terrific he is. See what others have to say about him!
"Pat Boone is like the Ben Affleck for seniors! He was an all-American boy and just seemed to represent things that were good in the day. He has not been in trouble and has not blemished that reputation and has been a person of trust. A lot of seniors identify with him."

Florida Rep. Bill Posey
"If there was one fellow in the campaign I wouldn't part with, it was Pat Boone. He captured the spirit I was trying to present. He's well respected by the 65-and-older set, and he really adds a really great deal to the campaign."

California Rep. Dana Rohrabacher
"Pat Boone is an icon in this country. He's not a guy who's going to pull the wool over people's eyes. He's going to tell them the truth."

Former Rep Stephen Fincher
"He's a unique talent in the conservative pantheon. He's a strong memory for senior citizens, and he hasn't worn out the brand. He's not a fixture on cable TV, and he's not in the press all the time. People see him as an icon of the past."

Former NY Rep. & National Republican Congressional Committee chairman Bill Paxon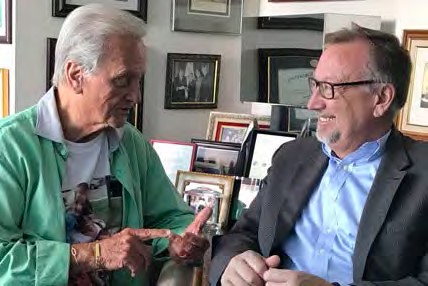 With a stellar reputation, stunning charm, and immense talent Pat is truly one of a kind. With a tireless passion for helping others our "secret weapon" is a national treasure and we are honored to call him a dear friend.