Georgia GOTV: Thank you to all who have assisted in our Get Out The Vote drive throughout Georgia. Voters in Georgia understand the importance of this race and citizens around the country feel the pain of bad policies and understand the need for a check and balance in the U.S. Senate.
Please – call your friends and family in Georgia and encourage them to vote. If you live in Georgia and haven't voted, PLEASE do so.
This race will come down to turnout. Do your part!!!
RNC Review: This is EXACTLY what every organization should do after any "campaign." RNC Chairwoman McDaniel is taking the right steps to take a deep dive at the party's successes, failures, and things that can be improved.
She has appointed a group of experienced politicos that should provide a solid blueprint on things that need to improve and how to continue to grow the party.
Too many people look for the magic bullet…the answer is often much less exciting…based on the fundamentals of running a good campaign. We sometimes forget or fall short of the basic blocking and tackling of the process.
Read more below and follow me on Twitter & GETTR – @sanuzis
 –Saul Anuzis
Click Here for Past Commentary from Saul
---
60 Plus Weekly Video Rewind
Georgia sees record voter turnout in runoff election, Indiana Senator Mike Braun will run for the Governor's office, and DeSantis is recognized as top GOP winner for 2022!
Links to the articles discussed in the video:
https://www.axios.com/2022/11/30/record-breaking-early-voting-in-georgia-senate-runoff
https://www.breitbart.com/politics/2022/11/30/republican-sen-mike-braun-run-indiana-governor-making-open-senate-seat-2024/
https://www.dailywire.com/news/fox-news-democrat-analyst-juan-williams-names-desantis-2022s-top-u-s-political-player-he-scares-me
---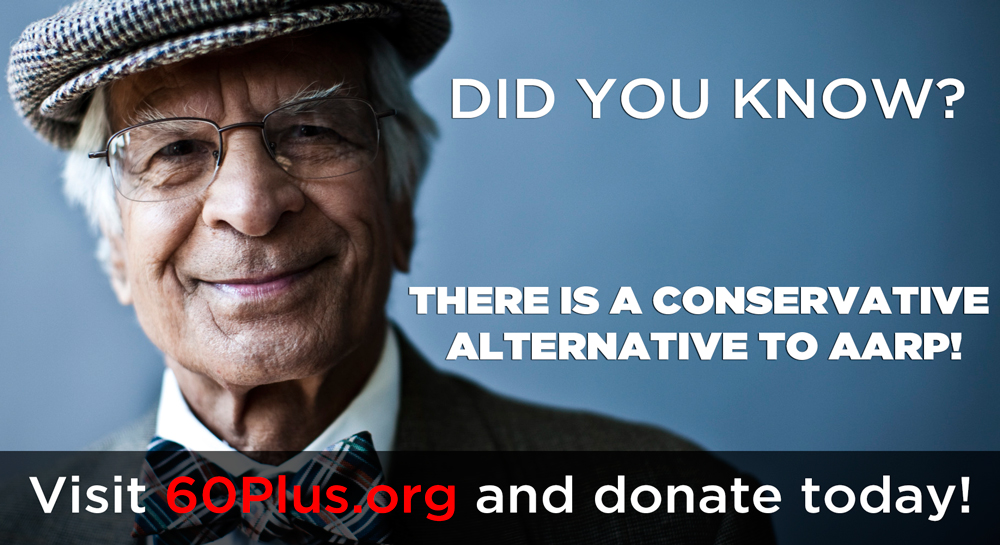 DONATE TO 60 PLUS!
We're fighting every day for seniors and retirees by working to eliminate the death tax, ensure healthcare freedom, and save social security for future generations. With your essential help we will continue the fight. You can even donate using Bitcoin and Ethereum!
Thank you for your help and support of the 60 Plus Association.
Donate Today! Visit https://www.60plus.org/donate
---
How Herschel Walker Could Win Georgia's Senate Race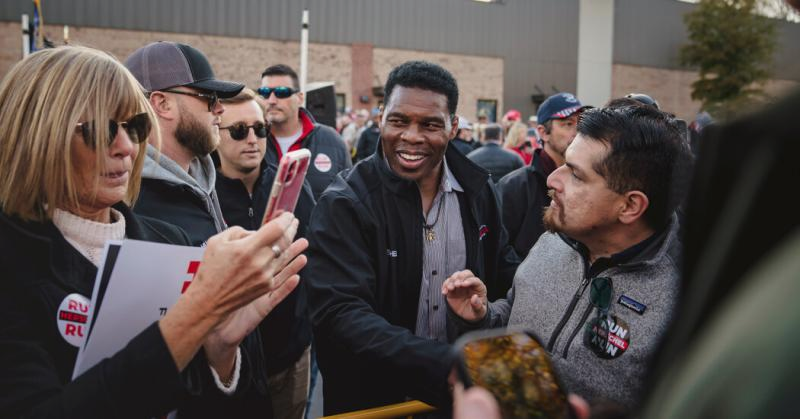 Despite all the tough headlines, he could prevail. Here are two theories about how the runoff could unfold.
The steady stream of tough headlines for Herschel Walker has always obscured one stubborn fact about the Senate race in Georgia: He could still win.
With the runoff election just days away, the conventional wisdom holds that Senator Raphael Warnock is waltzing toward re-election against an inexperienced Republican opponent who has a thin grasp on policy issues, avoids reporters, faces serious allegations about his personal conduct and has been known to ramble on the stump. But if things were that simple, Warnock would have won handily in November.
And if there's one thing American politics keeps teaching us, it's to be humble about predicting what voters will do. With that in mind, here are two basic ways to look at the Georgia runoff on Tuesday:
The case for Warnock
Under this theory, the runoff is Warnock's to lose.
Many Republicans will stay home, the thinking goes, because they no longer believe that their vote matters much. It's hard to make the case that 51 Democrats in the Senate, as opposed to 50, would represent some huge threat to conservative priorities and values. Denying Democrats a majority vote on Senate committees is not the kind of argument that fires up the Republican base.
Runoff elections are driven by who can persuade more of their supporters to vote yet another time. And Warnock has a battle-tested turnout operation that has now performed well over three elections.
---
RNC commissions 'review' of party tactics after disappointing midterm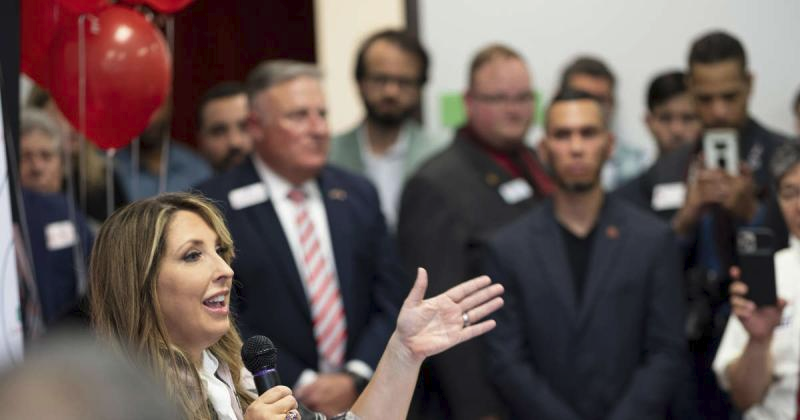 The Republican National Committee is launching a review of the party's performance in the midterm election and bringing on a team of outside advisers to help guide strategy, as the GOP reckons with its disappointing performance in the election.
The RNC is tapping nearly a dozen people to serve in what it's calling a "Republican Party Advisory Council" – a group that includes former Donald Trump White House adviser Kellyanne Conway, evangelical leader Tony Perkins and a pair of Senate candidates who ran this year.
Separately, the committee is starting what senior Republicans are describing as a "review" of the party's mechanics during the midterms, which is being led by RNC members. The RNC is expected to publish the findings sometime during the first half of 2023.
Republican officials say they are moving to address broader concerns confronting the GOP in the wake of the midterms, when the party underperformed expectations in a political environment many felt was to their advantage.
RNC Chair Ronna McDaniel said in a statement announcing the advisory council: "As we assess the midterms and plan for 2024, we are gathering a diverse range of respected leaders in our movement to join together and help chart a winning course in the years to come. I am thrilled that this talented group of Republicans will be shoulder to shoulder with us as we work to grow our party, hold Democrats accountable, and elect Republicans."
---
The eight most vulnerable Senate Democrats in 2024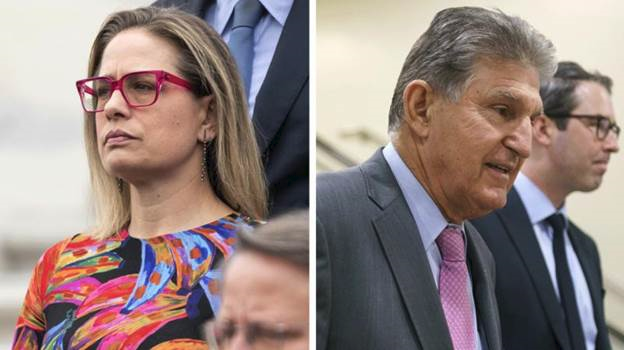 Senate Democrats are gearing up for what's expected to be a challenging reelection environment in 2024 even as they await the results of a Senate runoff in Georgia between Sen. Raphael Warnock (D) and Republican Herschel Walker next month.
About two dozen Democrats or those who caucus with the party will be up for reelection, and several are expected to face stiff competition — some from within their own party.
Here are the eight most vulnerable Senate Democrats up for reelection in 2024:
---
Will Pence Shift to Senate Race? (He would make a GREAT U.S. Senator!!! -Saul)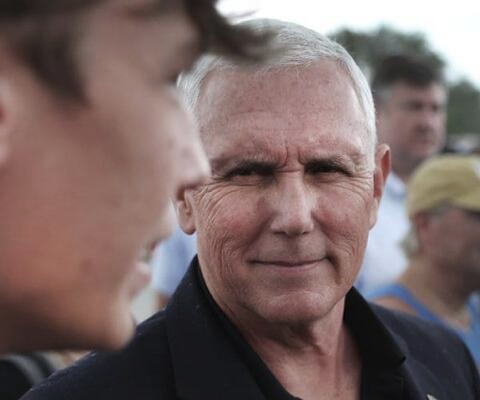 Hours after the news broke on Wednesday night that Republican Sen. Mike Braun would run for governor of Indiana in 2024, speculation began about which of his fellow Republicans would run for his open Senate seat.
On Thursday, however, talk began about the Hoosier Republican whom another possible Senate contender said: "He'd clear the field if he ran": Mike Pence.
The former vice president and governor and U.S. representative from Indiana has taken initial steps toward a bid for the Republican presidential nomination and had recently signed on a communications director.
But sources close to Pence noted to Newsmax that the sudden decision by Braun changes the calculus for Pence and offers him a race that is winnable — which can't be said at this time of the presidential nomination.
"Mike is a very long shot with Donald Trump, Ron DeSantis, and others running," said one Indiana GOP officeholder who requested anonymity. "But if he ran for the Senate, he'd clear the field and probably win with ease in November."
---
Ruddy: What Really Happened on Election Day 2022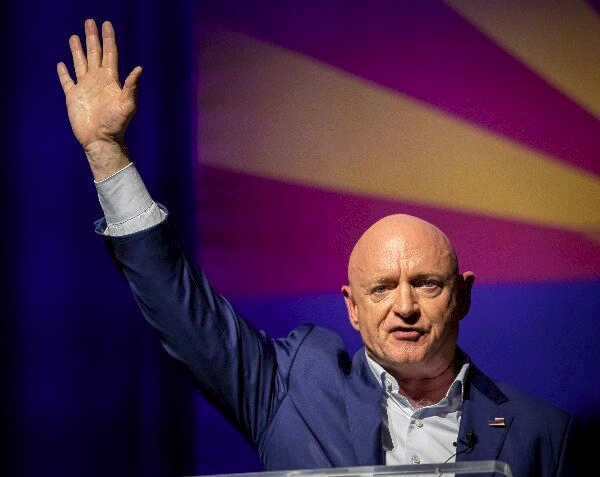 Since Election Day 2022, almost everyone has been playing Monday morning quarterback.
Today, it's my turn.
Republicans seriously underperformed and the establishment/media points the finger at two big factors: Donald Trump and abortion.
Specifically, voters were turned off by former President Trump and they reacted negatively to the Supreme Court's Dobbs decision overturning Roe v. Wade.
If you look at election results across the nation, neither holds up as the real culprit.
In Florida, we saw Gov. Ron DeSantis, a MAGA candidate if ever there was one, win by a record 19 percentage points.
In recent elections, Florida had been a close state in terms of the "red vs. blue" dynamic.
Still, DeSantis won so big, he even carried Democrat stronghold counties like Miami-Dade and Palm Beach.
DeSantis was also a strong pro-life proponent, last year signing a strict heartbeat bill banning abortions after 15 weeks.
In bellwether Ohio, Republican Gov. Mike DeWine, who also signed a law banning abortion after six weeks, won reelection by 26 points.
---
Castration, gang-rape, forced nudity: How Russia's soldiers are using sexual violence to terrorise Ukraine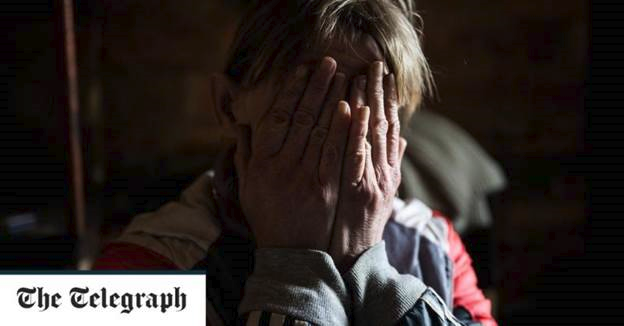 The Kremlin has been accused of terrorising Ukrainians with sexual violence systematically – and known reports are the 'tip of the iceberg'
Since Russia's soldiers first stormed Ukraine, women have been gang-raped, men castrated, children sexually abused, and civilians forced to parade naked in the streets, according to the United Nations.
The Kremlin stands accused of terrorising the Ukrainian population with sexual violence in a systematic and unsparing manner. It is thought that the full-extent of this barbarism will not come to light until years after the war.
The allegations come ahead of a major international conference for preventing sexual violence in conflict, held in London on Monday, during which dozens of survivors from around the world will speak out about their abuse.
"In Ukraine, an alarming number of reports are coming in from areas illegally controlled by Russia. The UN has begun to document them, and they are chilling," James Cleverly, the Foreign Secretary, wrote exclusively in the Telegraph ahead of hosting the conference. More than 50 ministers from around the world will join him.
Last month, a UN Commission documented what it described as "patterns" of rape and sexual violence inflicted on Ukrainians throughout the war. "Victims range from four to over 80 years old," it said, detailing a series of appalling accusations in October's report.
One Russian soldier forced a four-year-old girl to perform oral sex on him in the presence of her parents, according to the report. The 22-year-old mother was raped, her husband sexually violated, and the pair were also forced to have sexual intercourse in the presence of the armed forces.
---
Voters Say, 'Drill, Baby, Drill'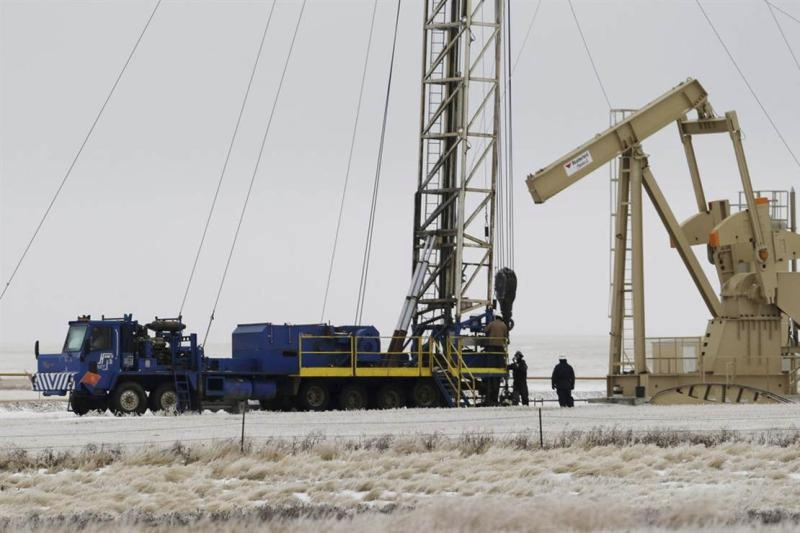 There's a lot to be said about how gas prices are causing trouble for everyday Americans. It's not just at the pump where Americans feel the pain because the Biden administration refuses to drill for domestic oil; those policies also play out on store shelves.
High diesel prices and looming shortages exacerbate supply chain issues at every level from transportation to farming, and the higher prices we're paying for food and other items reflect these issues.
A new poll from Tippinsights in association with Issues & Insights shows that voters have something to say about it:
In the poll, we asked 1,359 adults the following question: "What should government do to alleviate the diesel shortage?" The online I&I/TIPP Poll, taken from Nov. 2-4, has a margin of error of +/-2.8 percentage points.
Respondents were given, in order, the following possible responses. Responses 1 to 4 were randomized to avoid any order bias:
"Encourage more drilling and refining of oil."
"Keep imposing strict limits on carbon-based fuels to reduce climate change."
"Return to the rules and standards for energy production that prevailed in 2020."
"Tax oil companies if they don't produce more oil."
"Do nothing."
"Not sure."
The top two responses are revealing. Thirty-nine percent of voters surveyed preferred encouraging more drilling, while another 36% want to see a return to the energy-production standards that predate the Biden administration.
---
Noncitizen Bill Makes Aliens and Diplomats D.C. Voters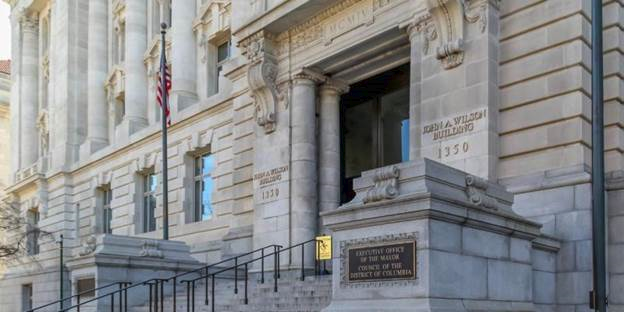 Congress can stop a law that gives the franchise to any adult 30-day district resident.
Hard as it is to believe, the mayor of Washington, D.C., might soon be elected with votes from illegal immigrants or the staff at the Chinese embassy. Last month the D.C. City Council passed a bill to expand the franchise in local elections to any adult with 30 days of residency. Mayor Muriel Bowser did not sign or veto it, so the bill was officially enacted Monday without her signature.
A few jurisdictions have moved to let noncitizens vote in local races, but the D.C. plan stands out, given how it follows progressive ideas to a bizarre conclusion. New York City passed a noncitizen voting law that a court ruled this year was a violation of the state Constitution. But that proposal at least required noncitizen voters to have U.S. work authorization. No such limitation appears in the D.C. bill, meaning illegal aliens and foreign college students would be able to vote, and that's not all.
"There's nothing in this measure to prevent employees at embassies of governments that are openly hostile to the United States from casting ballots," the Washington Post reported. A writer at the lefty New Republic agreed with that assessment: "A Russian diplomat could live their entire life in Moscow or St. Petersburg, take a job as a cultural attaché at Russia's D.C. Embassy in August 2024, move into their new apartment that September, and cast a ballot in D.C.'s local elections that November."
It reads like a bad parody of progressive decadence. Try to imagine American diplomatic personnel showing up to cast ballots for the mayor of Beijing or Moscow. Beyond that, the standard objections to noncitizen voting apply. It weakens the incentive to naturalize. Only U.S. citizens can vote in federal races, so including noncitizens in local races would force election officials to manage two voter lists and two sets of ballots. It's begging for a fiasco.
---
Musk is fixing Twitter's censorship problem — no wonder the left is freaking out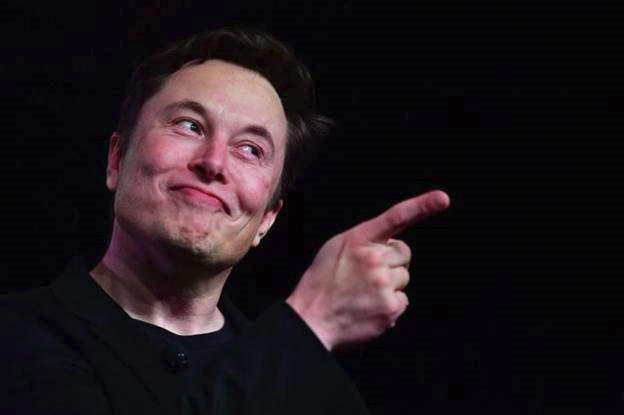 One very weak cheer for Twitter's former top censor Yoel Roth. After leaving in a huff once new boss Elon Musk came aboard, the onetime "trust and safety" chief finally admitted to Vox Media's Kara Swisher what every thinking person has known for years: Twitter's censorship of The Post's Hunter Biden laptop reporting was a massive error.
The admission comes two years too late. But it's welcome all the same, not least because it suggests that even the most committed of censors can't fight reality forever.
Musk gets this, of course. He tweeted Wednesday that "Twitter has failed in trust & safety for a very long time and has interfered in elections." He's dead right. The Hunter Biden clampdown was a nakedly political move only weeks ahead of the 2020 election.
Musk added that "Twitter 2.0 will be far more effective, transparent and even-handed." And that's precisely why the online left has been in such an endless tizzy.
He's saying — hallelujah! — that Twitter under his stewardship won't bend to the will of howling activist cadres or biased, histrionic journos and instead simply be a place where people can (gasp!) speak their minds.