The 60 Plus Association supports the preservation and protection of the existing Social Security/Medicare system. Senior Citizens who have funded these programs all of their adult lives should have this safety net available to them in their golden years. We applaud Congressman Alex Mooney for introducing the Social Security Guarantee Act (HR7652).
Read the full Act Here – H.R.7652 – Social Security Guarantee Act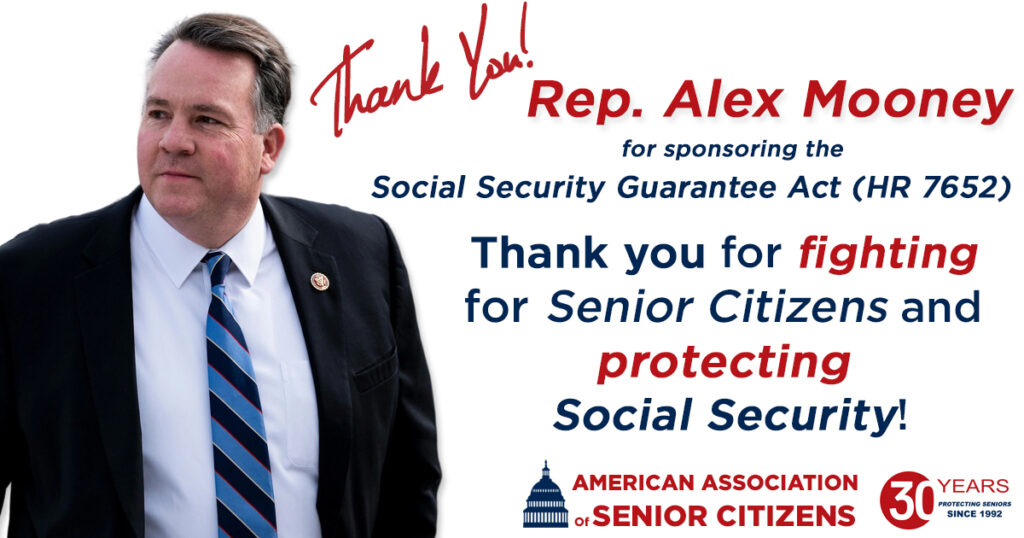 Social Security Guarantee Act
This bill directs the Department of the Treasury to issue a benefit guarantee certificate to each individual entitled to benefits under title II (Old Age, Survivors and Disability Insurance) (OASDI) of the Social Security Act.
Any such certificate constitutes budget authority in advance of appropriations Acts, and represents the obligation of the federal government to provide for payment of OASDI benefits named on the certificate, as adjusted (for inflation or otherwise), to the individual to whom it is issued.