Every year the 60 Plus Association gives the coveted Guardian of Seniors' Rights Award to outstanding existing elected officials and aspiring political upstarts who have demonstrated their commitment to protecting the rights of our precious American senior citizens. When the award is given and Pat Boone gets involved, as he loves to do, it almost always turns the tide of a campaign.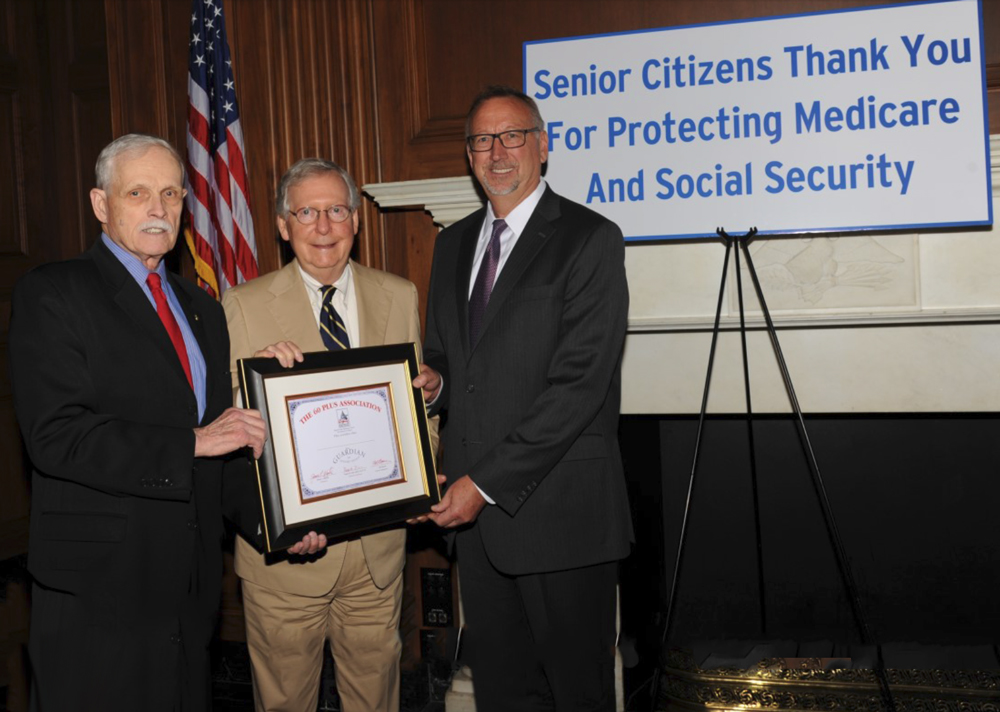 The first award was given back in the 90s with little fanfare. Our founder and chairman James Martin gave this award in front of a small crowd to a smattering of applause. Since then the Guardian of Seniors' Rights presentation has taken on a life of its own and is now sought after by many looking for the endorsement of the 60 Plus Association. When we say the award is coveted we really mean it!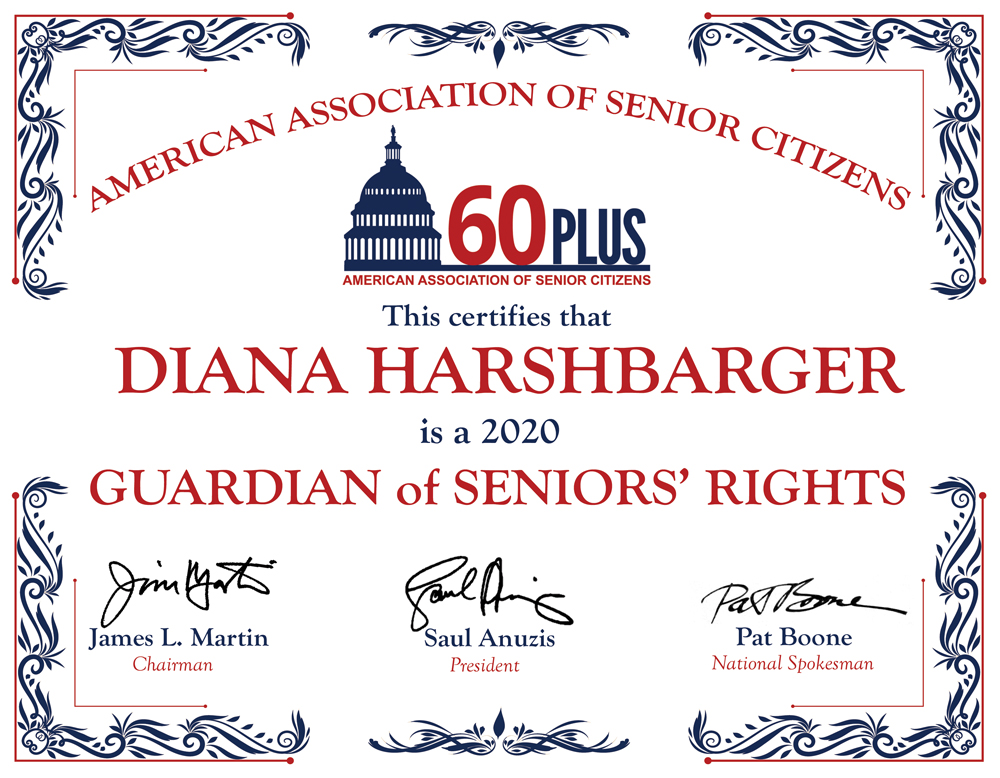 Over the years the look of the award has changed, but the spirit of the recognition remains the same. We choose individuals for this honor who will vigorously fight and defend the rights of our senior citizens.
Patriotism, love of our great country, and a commitment to protecting our great American seniors are just a few of the attributes that we look for in a candidate to receive this award. Don't think that it's only new candidates who pursue the recognition; seasoned politicians also seek the award as well. They know that the power of the senior vote is a force to be reckoned with!
Recently, we presented the GOSR award to Tennessee congressional candidate Diana Harshbarger. She was an underdog in the race and competing in a district that had never elected a woman. Harshbarger, who is 60 years old, was the first person in her family to graduate high school and went on to become a successful business owner.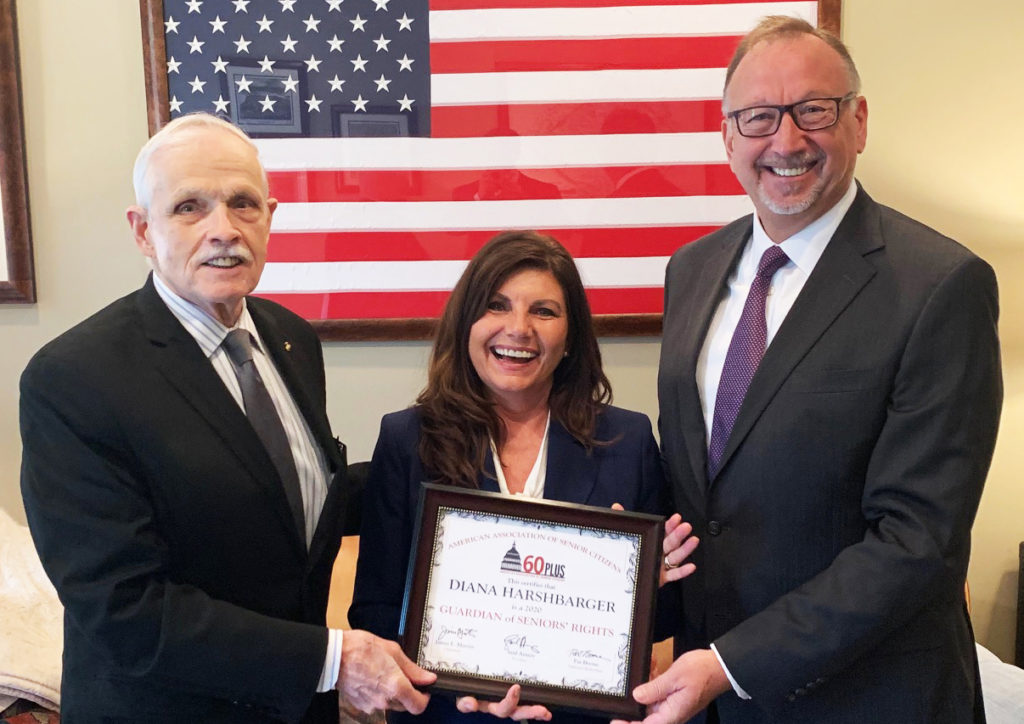 With absolutely no political experience, Diana launched a congressional campaign that would be competing again 16 other contenders. She also contributed an abundant amount of her personal money to the cause.
After meeting with her, our leadership team knew that she had the determination and grit needed to win the race.  Diana is an individual who captures the very essence of the Guardian of Seniors' Rights Award and we are proud to now call her Congresswoman Harshbarger!