You can help support the 60 Plus Foundation by signing up for the Amazon Smile Program. While you shop on Amazon a portion of your purchase will be donated to the Foundation. Sign up today, it's quick and easy!
On behalf of everyone at The 60 Plus Foundation, thank you for your support.
Step 1: Go to https://smile.amazon.com
If you are not signed in to your Amazon account you can do so on this screen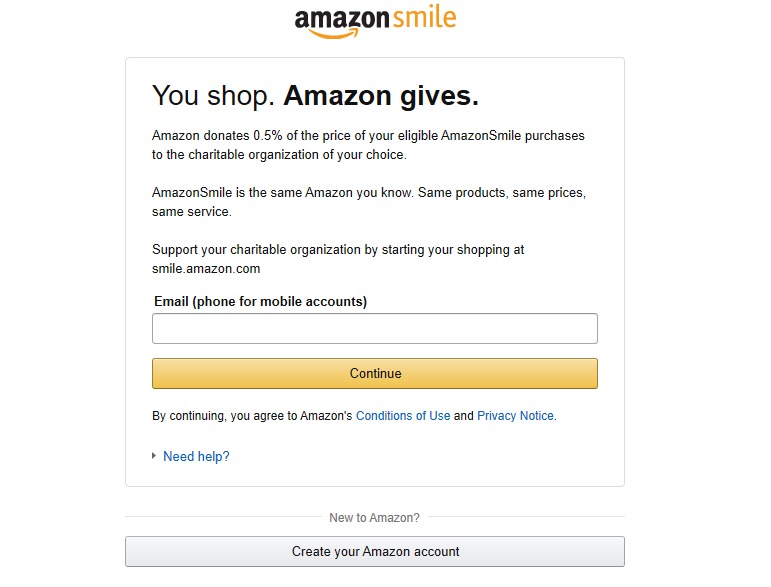 Step 2: Type "60 Plus Foundation" in the Pick Your Own Charitable Organization search box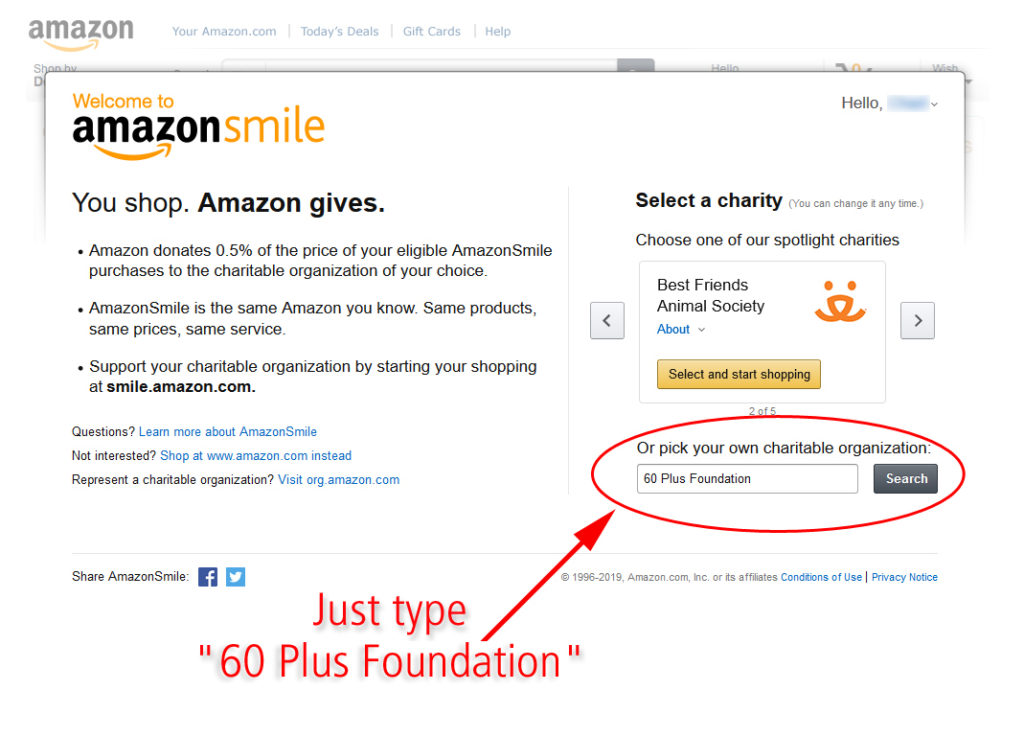 Step 3: Click in the "Select" button for the 60 Plus Foundation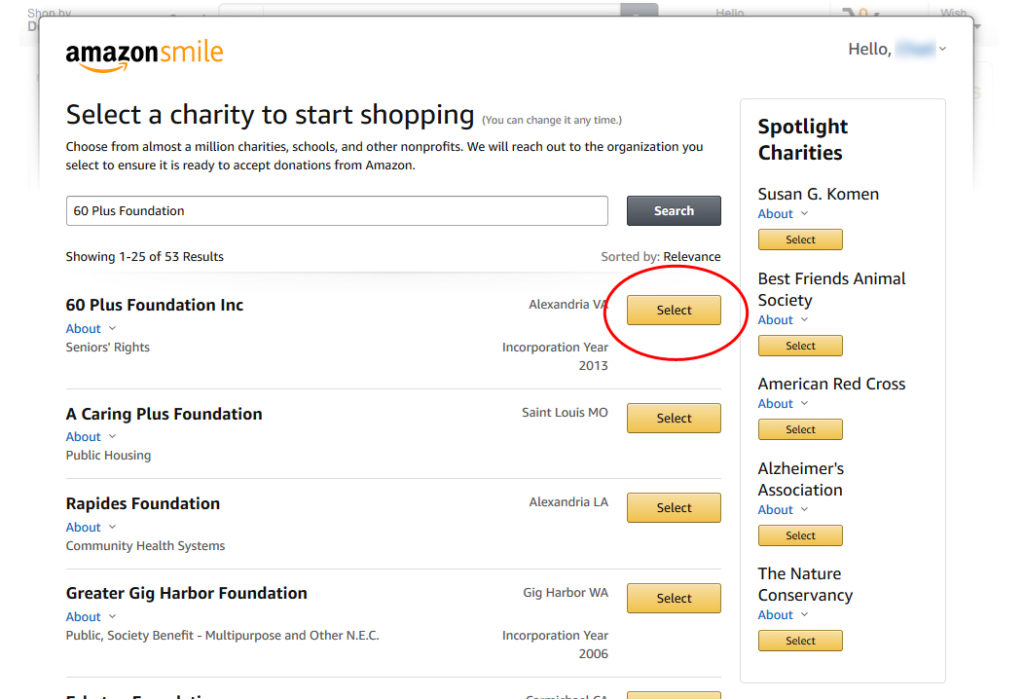 Step 4: That's it! Click on the "Start Shopping" button and you are done. Remember to visit smile.amazon.com when shopping to benefit the 60 Plus Foundation.