The Remaking of America: Every aspect of American life and culture is under assault. Please read the article below and contemplate the times we are in…and the America we may leave our children and grandchildren.
This is not healthy, and it shows that how you vote…and engage…matters.
Biden Crime Family: The facts and information just continue to get worse and worse for the Biden family enterprises. And yet, the Deep State continues to do all it can to cover it up.
A sad state of affairs.
Read more below and follow me on Twitter & GETTR – @sanuzis  
–Saul Anuzis
Click Here for Past Commentary from Saul
---
60 Plus Weekly Video Rewind
This Week: Bidenomics is falling flat with voters, Governor Chris Sununu says President Biden may not be the Democrat nominee, and the Social Security Administration is losing billions by not implementing simple fix.
inks to the articles discussed in the video:
https://www.politico.com/news/2023/08/07/bidenomics-white-house-economy-00109977
https://www.dailywire.com/news/sununu-predicts-one-of-two-things-will-stop-biden-from-being-democrat-nominee
https://justthenews.com/nation/states/center-square/social-security-loses-billions-dollars-yearly-failing-implement-years
---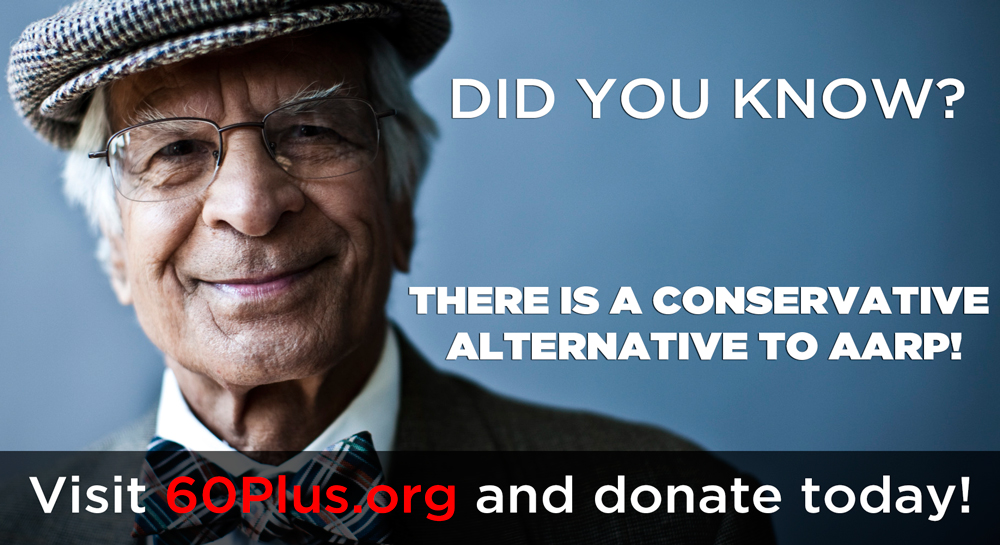 DONATE TO 60 PLUS!
We're fighting every day for seniors and retirees by working to eliminate the death tax, ensure healthcare freedom, and save social security for future generations. With your essential help we will continue the fight. You can even donate using Bitcoin and Ethereum!
Thank you for your help and support of the 60 Plus Association.
Donate Today! Visit https://www.60plus.org/donate
---
Inflation Reduction Act 'Has Nothing To Do With Inflation,' Biden Says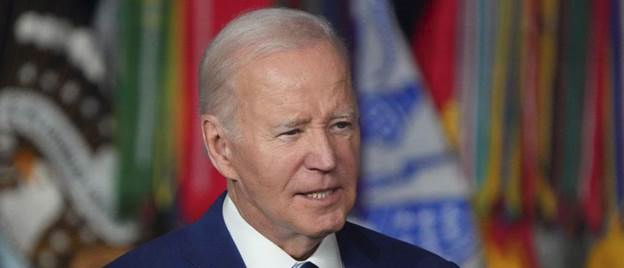 President Joe Biden said during a Tuesday speech in New Mexico that the Inflation Reduction Act actually has nothing to do with inflation.
Biden signed the roughly $750 billion legislation in Aug. 2022, allocating approximately $370 billion to combat climate change. While the bill was initially touted as a means of reducing record-high inflation, Biden admitted Thursday that the goal was to promote his climate change policies.
"We also decided that my – one of my passions since I've been in – since the 80s was the environment," he said. "Well, we've put ourselves in a position where we passed the most comprehensive environmental piece of – it's called the 'Inflation Reduction Act.' It's within that. It has nothing to do with inflation: it has to do with the [inaudible] $4 – $600 – excuse me, $368 billion, the single largest investment in climate change anywhere in the world – anywh – no one has ever, ever spent that. And it's beginning to take hold."
---
Biden snapping at Hunter questions shows his 'utter contempt' for Americans, Jonathan Turley says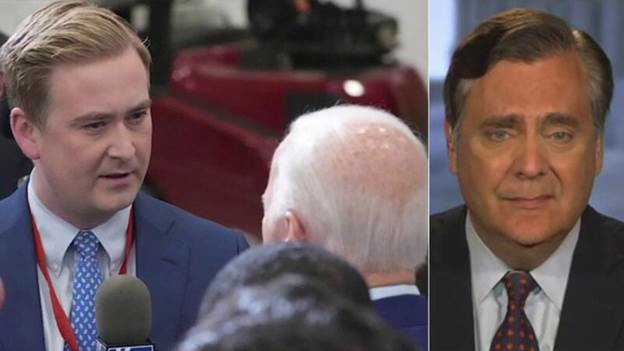 Fox News contributor Jonathan Turley slammed President Biden and the White House on "America's Newsroom" Thursday for their handling of questions surrounding his son Hunter's business dealings after the president lashed out at Fox News' Peter Doocy for asking about the controversy.
JONATHAN TURLEY: This shows why the president prefers The Weather Channel. You know, what Doocy was asking was going to the heart of the matter. It shows utter contempt for the American people, for the White House to say we've been saying this constantly and then changing what they've been saying. The president said it repeatedly throughout the campaign and during his presidency that he had no knowledge of his son's foreign dealings, and that he didn't speak to any of his son's associates after his testimony. Devon Archer swatted back on the spin being given by the White House and others and said it was categorically untrue that the president did not know about their business dealings. That's a direct contradiction of what the president has told the public for years. So now they're saying, well, he wasn't in business. Well, the question is, what is that business? The Biden family has been accused of influence peddling for decades. Not just Hunter Biden, but his uncle and others. They now have millions of dollars, up to $20 million going to Biden family members. Those are benefits to the president. You know, the president's worth about $8 million. He's not going to spend all of that in his lifetime. Most people of his age and wealth are more focused on leaving a legacy, a particularly financial legacy for their family, the Biden family fund. That's where this money is going.
---
Trump special prosecutor probe spent over $9M so far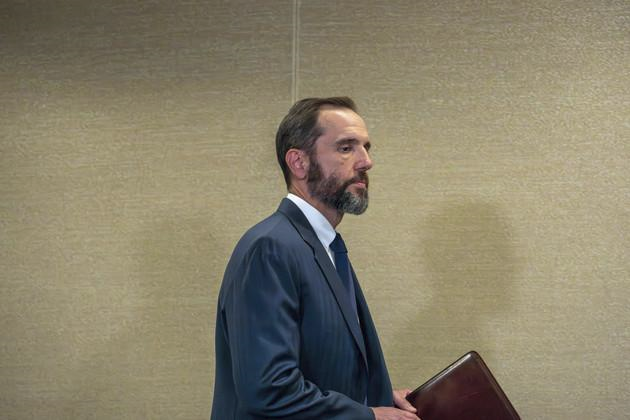 Special counsel Jack Smith has incurred about $5.4 million on his own budget and prompted about $3.8 million in spending by other Justice Department agencies.
The special prosecutor pressing a criminal case against former President Donald Trump over sensitive national security documents kept at his Florida home incurred over $9 million in costs since being handed the assignment late last year, a newly released report shows.
Special counsel Jack Smith tallied about $5.4 million in personnel, rent and other expenses on his own budget and prompted about $3.8 million in spending by other Justice Department agencies in the roughly four months after he was tapped by Attorney General Merrick Garland last November to lead the classified documents probe as well investigations related to efforts to overturn the 2020 presidential election results, according to figures DOJ released Friday.
Those figures may dramatically underestimate Smith's total spending since they only account for his activities through the end of March, excluding the period leading up to Trump's unprecedented indictment in June as well as a significant escalation of the election-related probe. Smith impaneled a second grand jury in Florida shortly before issuing the charges against Trump.
The report also highlights the unusual nature of Smith's investigations and the strong reactions they have generated. Of the $3.8 million in off-budget expenses, more than half — $1.93 million — was spending by the U.S. Marshals Service, a DOJ spokesperson said. The agency provides a security detail for the special prosecutor, who has been seen flanked by deputy marshals as he commutes to and from his Washington office.
---
The Remaking of America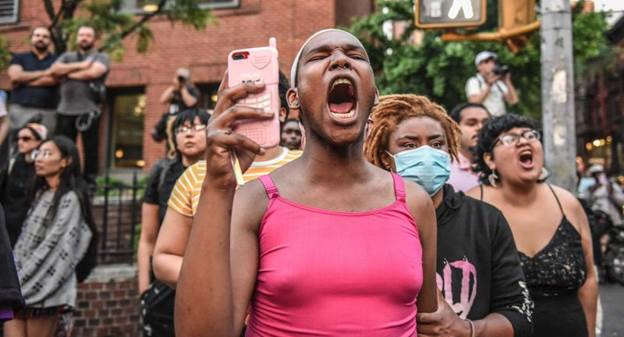 Every aspect of American life and culture is under assault
We are in the midst of one of the most radical revolutions in American history. It is as far-reaching and dangerous as the turbulent years of the 1850s and 1860s or the 1930s. Every aspect of American life and culture is under assault, including the very processes by which we govern ourselves, and the manner in which we live.
The Revolution began under the Obama administration that sought to divide Americans into oppressed and oppressors, and then substitute race for class victimization. It was empowered by the bicoastal wealth accrued from globalization, and honed during the COVID lockdown, quarantine-fed economic downturn, and the George Floyd riots and their aftermath. The Revolution was boosted by fanatic opposition to the presidency of Donald Trump. And the result is an America that is unrecognizable from what it was a mere decade ago.
Here are 10 upheavals that the Left has successfully wrought.
---
Obama's Fraudulent Legacy Is Being Exposed, And It's on the Wrong Side of History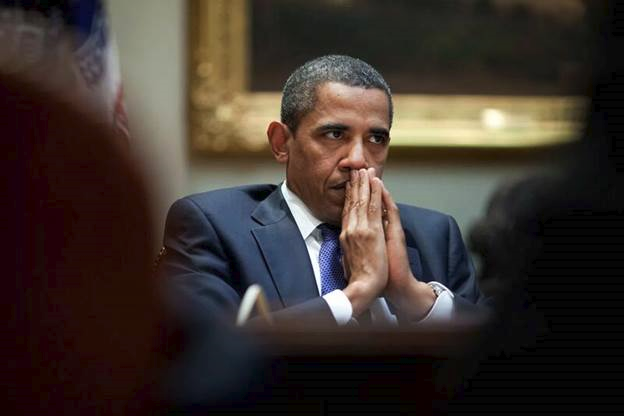 While he had undeniable gifts in that department, as someone who attended a number of his speeches in person, I never quite understood all the praise. Setting aside his career-making "red states, blue states" speech at the 2004 Democratic convention — a plea for political moderation he spent his time in office repudiating — the only memorable things Obama said were either campaign pablum such as "hope and change," or remarks that were unintentionally revealing.
In the latter category, my personal favorite remark was this comment about congressional Republicans from 2013: "We're going to try to do everything we can to create a permission structure for them to be able to do what's going to be best for the country," he said.
"Permission structure" is a phrase that's been used by marketing executives for many years, and was apparently in common usage at the Obama White House. The idea is "based on an understanding that radically changing a deeply held belief and/or entrenched behavior will often challenge a person's self-identity and perhaps even leave them feeling humiliated about being wrong. … Permission Structures serve as scaffolding for someone to embrace change that they might otherwise reject."
While there's more overlap between politics and marketing than anyone would like to admit, the naked use of jargon that comes from the world of consumer manipulation betrays a remarkably egotistical approach to politics. There was no need to address honorable disagreement to Obama's policies, which were politically extreme and consistently opposed by voters. The White House just needed to create, with the help of a slavish media, narratives that could help people admit they were wrong and come around to his way of thinking.
---
Mike Pence did the right thing on Jan. 6. He should drop out and do it again.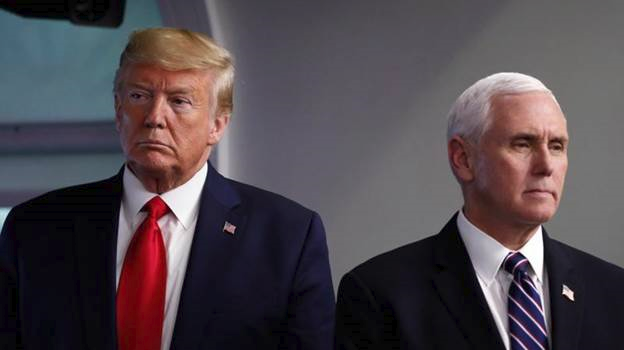 For former Vice President Mike Pence, "So Help Me God" is more applicable than ever — not just the title of his book or the ending of the oath of office he took as vice president. His campaign is cash-strapped and in a crisis, but a greater mission is emerging.
Since Pence announced his presidential intentions on June 7, only 5 percent of Republican voters have supported his candidacy. More embarrassing, by July 31, Pence had not qualified for the August 23 GOP debate. His campaign was sinking — until last week, when his old boss unintentionally pushed a flimsy life raft out to him. He has since qualified for the debate by riding the waves of media attention.
Meanwhile, the nation is collectively donning life preservers for stormy seas after former President Donald Trump was indicted on four felony counts for his alleged efforts to remain in power after losing reelection.
But many Americans believe the hero of that saga was then-Vice President Pence. This was confirmed by the narrative in Trump's Aug. 1 indictment. Previously and widely reported, while "under fire" during the Jan. 6, 2021, Capitol attack, Pence showed Medal-of-Honor-like courage. He ignored Secret Service orders to leave the Capitol as gallows were erected on the grounds, with chants of "hang Mike Pence." When Congress reconvened, Pence ultimately performed his constitutionally-mandated duty to certify the states' Electoral College votes.