Excited for 2024: Potential presidential candidates are jockeying for position and "their lane" to secure the Republican nomination. There is no doubt, that as of today, President Trump is the guy to beat. He has formally announced his candidacy and is slowly building a campaign team, although there are serious signals that many are ready to move on.
I think there are three types of Republicans out there today… pro-Trump, anti-Trump and those who just want to move on. With such a deep bench and divided country, one mustn't confuse the desire of many to explore the possibility of other candidates picking up the mantle and moving forward. And don't confuse those who want to move on as being anti-Trump, because they are not. The overwhelming majority appreciates what he accomplished but want to encourage the next generation of leaders to help shape our future.
I believe President Trump is wrong when he tries to equate anyone's motives to having anything to do with loyalty. The anti-Trump movement is relatively small amongst party regulars, however, the contingent of those who would like to see the party move on is ever growing as the next generation of potential presidential candidates emerge.
If President Trump really wants it, he'll clearly be the man to beat. However, today, I think the two strongest possible nominees are Florida's Governor Ron DeSantis and Virginia's Governor Glenn Youngkin. Not to mention the heir apparent under normal political circumstances, former Vice President Mike Pence. Pence is uniquely qualified but has significant headwinds to overcome before emerging as a viable alternative.
As a former state party Chairman, I can only imagine the excitement and party building potential of having this strong cadre of new, young, talented, and creative leaders crisscrossing the country making the case for their candidacy and that of the growing Republican Party!
The challenges are existential, the opportunities are great…and our country is ready to move on! In many ways, we just want to get back to normal. Let teachers teach the basics, let boys be boys and girls be girls, let protestors peacefully make their points while protecting our streets, communities, and private property. This WOKE cultural battle the far-left progressives have engage our country in is tearing us apart. Tolerance, free speech, respectful debate and the right to agree to disagree today are a thing of the past…a past I believe many miss.
I'm excited by the prospect of yes, Making America Great Again. I'm not embarrassed to use President Trump's slogan that epitomized the mood of much of America. But I think at the same time, most of America is ready to move on, and that will require new leadership.
At the risk of leaving someone out, here is a list of GREAT potential leaders, with bold ideas and varied styles and personalities ready to lead our great country. Check them out…
In addition to the only announced candidate, former President Donald Trump, the future offers us…
Governor Greg Abbott, Ambassador John Bolton, Governor Chris Christie, Senator Tom Cotton, Senator Ted Cruz, Governor Ron DeSantis, Ambassador Nikki Haley, Senator Josh Hawley, Governor Larry Hogan, Governor Kristi Noem, Senator Rand Paul, Vice President Mike Pence, Secretary Mike Pompeo, Governor Kim Reynolds, Former Congressman Mike Rogers, Senator Marco Rubio, Senator Rick Scott, Senator Tim Scott, Governor Glenn Youngkin.
From my perspective, although there is still lots of time and many factors for all to consider, the future of the Republican party is bright!
Read more below and follow me on Twitter & GETTR – @sanuzis  
–Saul Anuzis
---
60 Plus Weekly Video Rewind
This week, good news for Seniors: Congressman Alex Mooney submits the Social Security Guarantee Act, Rep Bryan Steil introduces the Putting Investors First Act, and Speaker McCarthy negotiates on the debt ceiling.
Links to the articles discussed in the video:
https://mooney.house.gov/congressman-mooney-introduces-social-security-guarantee-act/
https://steil.house.gov/media/press-releases/steil-introduces-putting-investors-first-act
http://steil.house.gov/putting-investors-first-act
https://justthenews.com/politics-policy/mccarthy-touts-good-first-meeting-biden-debt-limit-deal-well-be-talking-again
---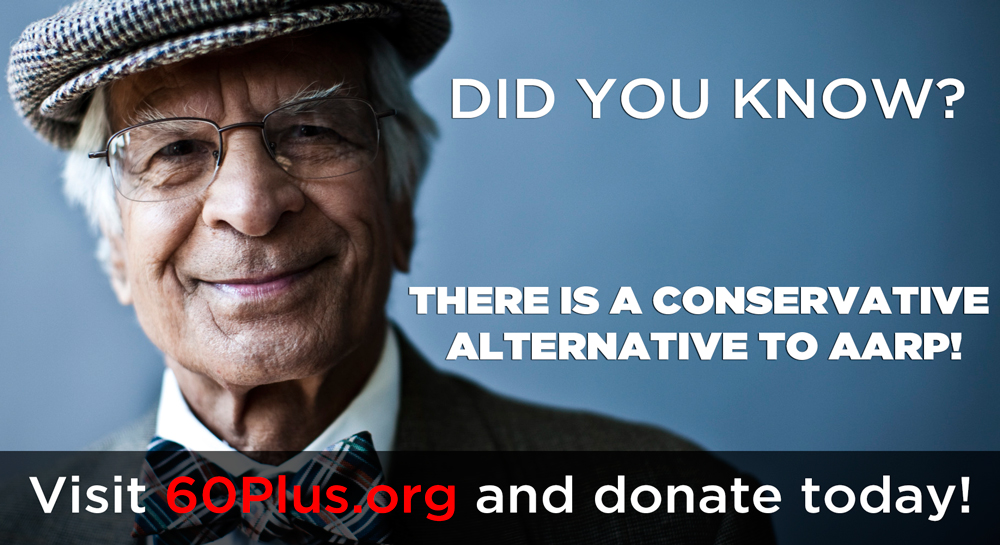 DONATE TO 60 PLUS!
We're fighting every day for seniors and retirees by working to eliminate the death tax, ensure healthcare freedom, and save social security for future generations. With your essential help we will continue the fight. You can even donate using Bitcoin and Ethereum!
Thank you for your help and support of the 60 Plus Association.
Donate Today! Visit https://www.60plus.org/donate
---
Republicans see education as winning issue in 2024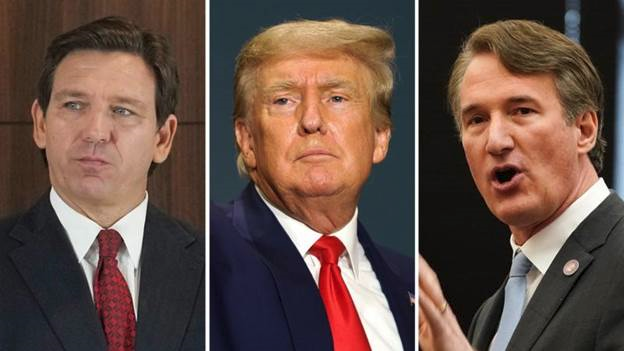 Prospective GOP candidates for president are leaning heavily into education amid concerns over issues like parental rights and the politicization of school curriculums.
Underscoring how critical an issue it is for Republicans, former President Trump unveiled his education platform on Thursday, calling for cutting federal funds to any education program that involves "critical race theory, gender ideology, or other inappropriate racial, sexual, or political content onto our children."
The move comes after Florida Gov. Ron DeSantis (R) and Virginia Gov. Glenn Youngkin (R), both seen as top potential challengers to Trump for the Republican presidential nomination, have made headlines in recent weeks with a series of education-related actions.
DeSantis sparked controversy most recently by rejecting an Advance Placement African American studies course earlier this month, while Youngkin launched an investigation into multiple northern Virginia schools for not giving students the news that they had qualified for National Merit Scholarships in a timely fashion.
Their actions come as potential GOP candidates search for winning issues after a disappointing midterm election. They also suggest that Republicans will take a page out of Youngkin's playbook, after he made school issues a winning platform in Virginia's gubernatorial race in 2021.
---
The Biden team is digging in its feet with spending and border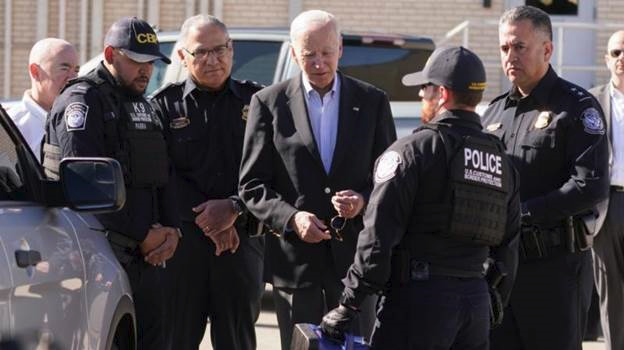 Gazing into the vacant eyes of President Biden and the penetrating malevolence in those of Homeland Security Secretary Alejandro Mayorkas, you sense that the debt ceiling issue and border crisis will bring further attacks on Americans. You might say that President Biden and Mayorkas are a potent duo of destruction.
I hope that in the talk of debt ceilings and Congress's historical, fiscal mismanagement we don't lose sight of the ongoing crisis on our southern border. Both are critical issues that are caught up in the Biden administration's indifference to short- and long-term pain that will result from its radical policies.
While thousands of people cross the U.S. via the southern border every day, the Biden team is not only refusing to acknowledge the problem but also facilitating the influx. Similarly, Biden is trying to dig in his feet on wanting to cleanly raise the debt ceiling; Biden wants to simply borrow even more money without reducing our reckless federal budget or making needed reforms to the federal spending scheme.
In both cases, Biden and his team would prefer to demagogue anyone who disagrees with them instead of directly trying to solve the problems.
---
These 4 Democrat senators are the most likely to lose their seats in 2024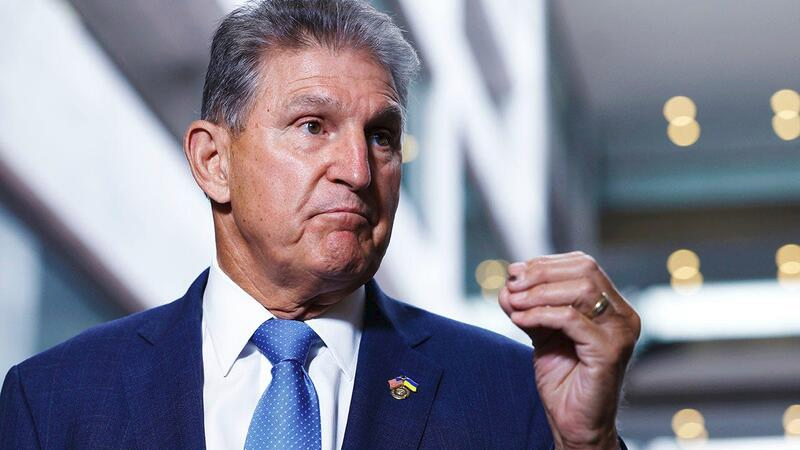 2024 battle for the Senate heats up as Republicans eye Democrats' razor-thin majority in next year's elections.
A top non-partisan political handicapper is forecasting that Democrats face a serious challenge holding on to four crucial Senate seats as they attempt to protect their razor-thin majority in the chamber in the 2024 elections.
The first Senate race ratings of the new cycle by Sabato's Crystal Ball at the University of Virginia's Center for Politics are the latest by a leading election handicapper to point to a rough road ahead for the Democrats.
Democrats flipped a GOP Senate seat in Pennsylvania in November's midterm elections, and they currently hold a 51-49 majority in the chamber – which includes three independent senators who caucus with the Democratic conference.
But Republicans are energized by a very favorable Senate map in 2024, with Democrats defending 23 of the 34 seats up for grabs. Three of those seats are in red states former President Donald Trump easily carried over President Biden in 2020: Ohio, West Virginia and Montana. Five other Democratic seats are in key swing states narrowly carried by Biden in the 2020 presidential election: Arizona, Michigan, Nevada, Pennsylvania and Wisconsin. In Michigan, longtime Democratic Sen Debbie Stabenow announced she'll retire after next year rather than seek re-election.
---
How dare you, madam vice-president?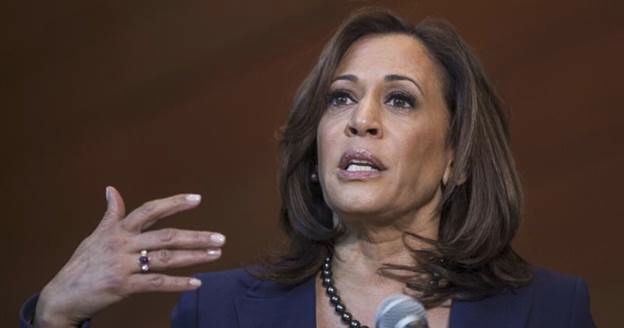 The high point of Kamala Harris 's otherwise disastrous vice presidency came in May 2022 when she delivered a fiery speech that rebuked the leaked draft of the Supreme Court decision that would eventually overturn Roe v. Wade.
For a vice president that had sorely lacked positive press up until this point, the virality of her condemnation of the court's leaked decision — punctuated by her impassioned delivery of the rhetorical question, "how dare they?" — boosted her political stock in the weeks that followed. The moment inspired numerous think pieces in select legacy outlets , which all said essentially the same thing: At long last, the veep had found her voice.
So it was no surprise that Harris attempted to recreate that moment last week on the 50th anniversary of the original Roe decision, a date on the calendar year that has long served as the occasion of the March for Life in Washington D.C. Speaking in front of roughly 1,500 people outside of the Florida statehouse in Tallahassee, Harris once again delivered the successful catchphrase:
"I've said it before, and I'll say it again," she began. "How dare they? How dare they?"
Somewhere in a picket line in Scandinavia, Greta Thunberg blushed.
---
A wealth tax is a dumb idea – They think they are being clever. But they aren't.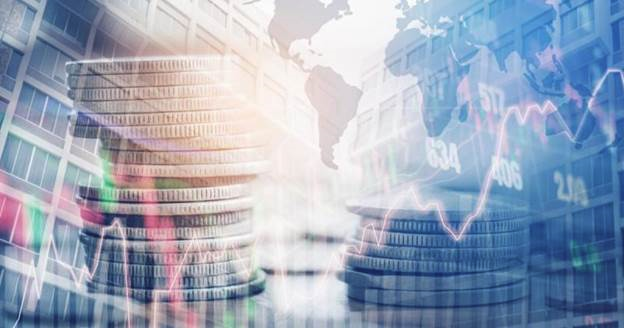 Democrats in states across America, Washington, California, and New York in particular, are proposing wealth taxes modeled after the federal wealth tax originally proposed by Sen. Elizabeth Warren (D-MA). These taxes are nothing like the taxes you are used to.
Instead of taxing a stream of income — the sensible, rational way to raise money for government, from available income streams — they focus on wealthy people and attempt to take a portion off the top of their overall net worth each year. They do not care whether or not any of that wealth is liquid — they just want to take away some of what rich people have.
Such taxes, if rich people are dumb enough to stay in such states and pay them, could force a lot of asset sales that otherwise wouldn't happen. After all, if you are only rich on paper, say you own valuable land but little cash, you might have to sell a bunch of assets to pay such a tax.
But of course, most rich people — and note that roughly 80% of millionaires did not inherit anything — did not get rich by being stupid. When presented with a threat to their wealth, they react.
Wealth taxes don't work. We know this because they have been tried in at least a dozen European countries. In most cases, they have been repealed. The reason? Such taxes have proven to distort rich people's investment decisions and drive rich people to other countries without raising much money. They are also extremely difficult and expensive to administer. It takes a lot of time and effort to provide a valuation on the fortunes of people who own lots of stuff. And certain assets and investments can be volatile or especially hard to appraise.
---
Political Parties Playbook: A Guide for Digitizing Party Operations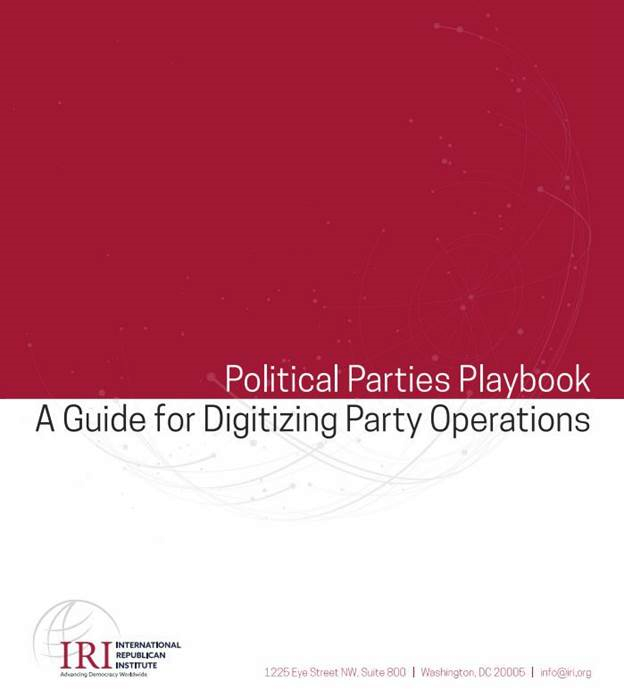 Across the globe, there is an ongoing trend of digitization sweeping public spaces and transforming political processes, institutions and citizen expectations. This trend has been further amplified by the COVID-19 pandemic. While many established political parties have capitalized on this wave of digitization to advance their outreach and party goals, IRI has seen many others falling behind and sometimes struggling to compete with political newcomers that employ digital tools more effectively than established political parties.
This playbook is written specifically for political parties seeking to expand their online operations to take advantage of the unique benefits technology can provide.
Parties very early in their digitization process, but with some limited knowledge and experience with digital tools, will find this playbook particularly useful. Digitizing operations, even in limited and incremental ways, is an important step necessary for political parties to strengthen campaigns, win elections and ultimately promote stronger democratic processes and governance. Technology allows political parties to reach new audiences in new ways, communicate with a wide variety of stakeholders and become more efficient in managing communications and member information.
This playbook includes tools and best practices that can help political parties organize internal communications, mobilize supporters and conduct effective campaigns online, to name a few examples. It is important to note that while digitization can certainly be a useful tool to improve party operations, we do not believe in or promote technology for technology's sake. Instead, we encourage readers of this playbook to first think through their party's goals and needs, and then strategically use technology as a tool when it can be applied to reach those goals. If applied correctly, the strategic use of digital tools can make the difference between a party's success or failure.
---
House gets younger, Senate gets older: A look at the age and generation of lawmakers in the 118th Congress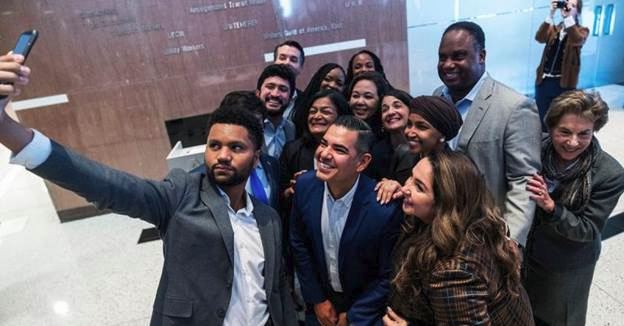 The U.S. House of Representatives is getting younger – at least a bit – while the Senate's median age continues to rise, according to a Pew Research Center analysis of the newly installed 118th Congress.
The median age of voting House lawmakers is 57.9 years, down from 58.9 in the 117th Congress (2021-22), 58.0 in the 116th (2019-20) and 58.4 in the 115th (2017-18). The new Senate's median age, on the other hand, is 65.3 years, up from 64.8 in the 117th Congress, 63.6 in the 116th and 62.4 in the 115th.
The House's median age has ticked down because newly elected, first-time members are predominantly in their 40s or younger. Of the 73 freshman representatives in the House – those who were elected for the first time in the November 2022 midterms – 31 are in their 40s, 15 are in their 30s and one – Rep. Maxwell Alejandro Frost, D-Fla. – just turned 26 in January. The remaining new lawmakers are in their 50s or 60s.
A large majority of the 118th House's first-time members (64 of 73) are below the chamber's median age of 57.9. The median age of new representatives is 46.3, down from 52.1 among new members in the prior Congress.
The Senate, for its part, has gotten older even though the median age of the eight new senators in the 118th Congress is far below that of the chamber as a whole (49.4 vs. 65.3). Three of the new senators, all Republicans, are in their 40s, while another new Republican – J.D. Vance of Ohio – is in his 30s. Three other new senators, including two Republicans and one Democrat, are in their 50s, while another new Democrat, Peter Welch of Vermont, is in his 70s.
---
Independent voters can be decisive in elections – but they're pretty unpredictable, not 'shadow partisans'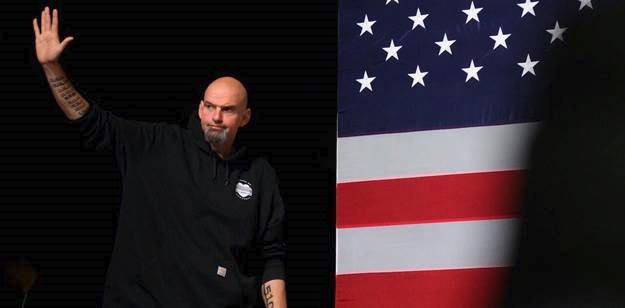 In the end there was no red wave. And there was no blue wave.
There was an independent wave.
Pollsters and pundits were counting on independent voters in the 2022 midterm elections to swing to the Republicans as they did in 2014 when Barack Obama was president. That's when independent turnout in the midterms added up to 29% of all voters, and the GOP won an additional 13 seats in Congress.
Expectations for the 2022 midterm elections also were based on a similar pattern in the 2018 midterms, when Donald Trump was president. Independents then represented 30% of the voters, and they broke for Democrats 54% to 42%.
Almost the mirror image. But mirrors don't always reflect reality.
Ongoing surveys by the Gallup organization show that self-identified independents have averaged 42% of the U.S. public over the past year. Their influence was felt in the 2022 midterms.
Nationally, these nonaligned voters were 31% of voters in the 2022 midterm. Despite the fact that the sitting president was a Democrat, they broke for Democrats by 2 percentage points, according to Edison Research Survey. They voted for Democrats by far bigger margins in key states with competitive Senate races – by 20 percentage points in Pennsylvania, 11 percentage points in Georgia and 16 percentage points in Arizona, where independents were fully 40% of those who voted.
Independent voters in the 2022 midterms made a decisive difference in close elections.
---
2024 House Race Ratings