Republicans for President: And now there are two.
Former Ambassador Nikki Haley joined former President Donald Trump as the first two officially announced candidates seeking the Republican nomination for president.
Here is a list of others who are either exploring the possibilities or being mentioned as potential candidates: Governor Greg Abbott, Ambassador John Bolton, Governor Chris Christie, Senator Tom Cotton, Senator Ted Cruz, Governor Ron DeSantis, Senator Josh Hawley, Governor Larry Hogan, MI Businessman Perry Johnson, Governor Brian Kemp, Governor Kristi Noem, Senator Rand Paul, Vice President Mike Pence, Secretary Mike Pompeo, Vivek Ramaswamy
, Governor Kim Reynolds, Former Congressman Mike Rogers, Senator Marco Rubio, Senator Rick Scott, Senator Tim Scott, Governor Glenn Youngkin.
When you look at all the potential candidates out there, its hard not to feel optimistic about our future!
What is Section 230?: Section 230 formed part of the bipartisan 1996 Communications Decency Act and provided interactive computer services (commonly known as websites) immunity from content posted by third parties. For example, if an individual posts defamatory comments about a politician on a social media site such as Facebook or Twitter, the platform cannot be held liable. Instead, liability rests with the individual who posted the content. Additionally, Section 230 also gave websites the ability to moderate content without fear of civil liability.
Why has Section 230 been in the news?
Section 230 has been in the news a lot recently, with Democrats and Republicans both calling for its protections to be fully repealed or curtailed. Section 230 has specifically drawn the ire of conservatives who believe social media platforms have used it to suppress their online speech. Democrats have also been critical of Section 230, arguing social media platforms have used it to leave content they deem harmful online.
Next week, the Supreme Court will consider the extent of Section 230 in the case Google vs. Gonzalez. Specifically, the court will examine whether the liability coverage extends to algorithms that direct users to specific content.
What will the consequences be of SCOTUS limiting Section 230 protections?
While we can't say for certain what the consequences will be, we can say that SCOTUS limiting 230 protections will fundamentally change how the internet works and the user experience. The current language of Section 230 allows social media sites to employ a light-touch moderation policy; removing these protections could force platforms to employ far more stringent content moderation practices and make it harder for people to spread and share ideas online.
Additionally, Section 230 allows competition to flourish. Smaller start-up platforms like Parler, GETTR, and Truth Social depend on Section 230 protections to shield them from expensive lawsuits. Narrowing 230 protections will ultimately see these start-ups face expensive litigation, suppressing competition. Meanwhile, large incumbents, like Facebook and Twitter, will be able to use their significant capital resources and armies of attorneys to fight these suits. Narrowing Section 230 will ultimately chill competition and secure the dominance of incumbents.
Read more below and follow me on Twitter & GETTR – @sanuzis
–Saul Anuzis
---
60 Plus Weekly Video Rewind
This Week: Social Security is going broke in the next few years, Medicare is on the same trajectory of insolvency, and Senator Ted Cruz focuses on his re-election to keep Texas a red state!
https://thehill.com/finance/3860243-social-security-set-to-run-short-of-funds-one-year-earlier-than-expected/
https://www.axios.com/2023/02/16/medicare-finances-trust-fund-cuts-costs
https://www.houstonchronicle.com/politics/article/ted-cruz-says-running-u-s-senate-re-election-17782481.php
---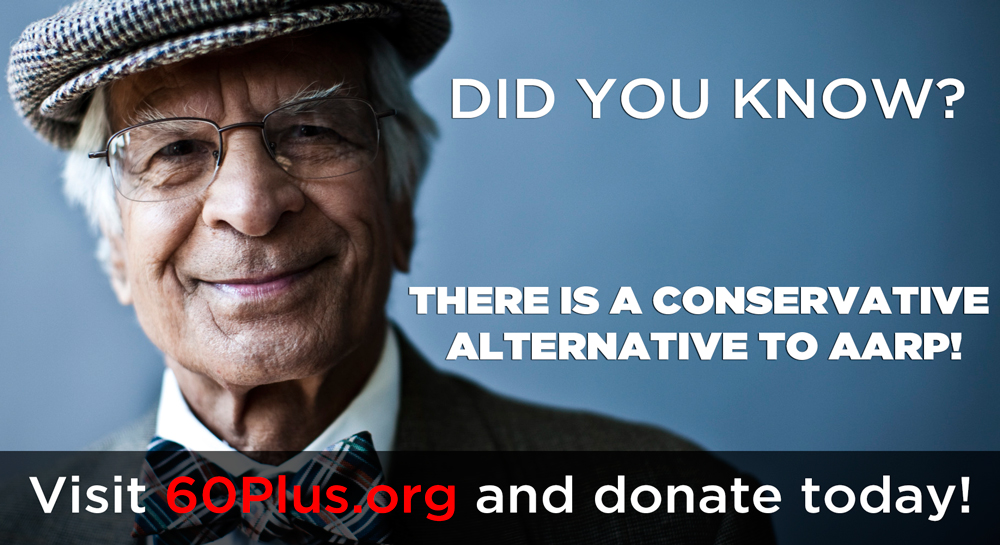 DONATE TO 60 PLUS!
We're fighting every day for seniors and retirees by working to eliminate the death tax, ensure healthcare freedom, and save social security for future generations. With your essential help we will continue the fight. You can even donate using Bitcoin and Ethereum!
Thank you for your help and support of the 60 Plus Association.
Donate Today! Visit https://www.60plus.org/donate
---
Ranking the GOP's top 10 presidential candidates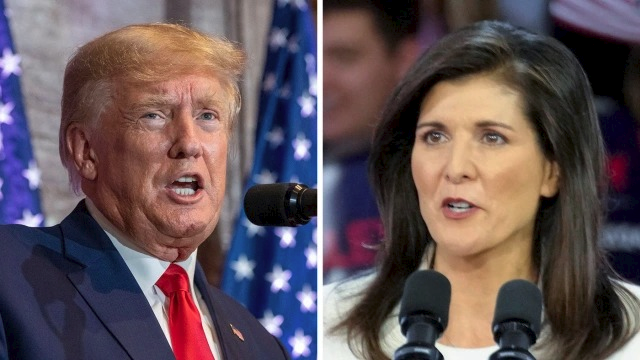 Former United Nations Ambassador Nikki Haley this week became the second major Republican candidate for president in 2024, joining former President Trump in a field that is sure to grow.
Other potential candidates, including former Vice President Mike Pence and former Secretary of State Mike Pompeo, are hinting that they could also declare soon.
Enormous speculation is swirling around Florida Gov. Ron DeSantis, who is widely seen as Trump's most serious rival within the GOP and is reportedly beginning to staff up for a presidential bid.
With the race heating up, where do the contenders stand?
---
Inconvenient truths for Joe Biden, Democrats, and the Washington establishment
Joe Biden, Democrats, and some leaders of the Washington establishment have made a lot of claims about me over the last few weeks.
Here's the truth about my Rescue America plan: I proposed that we sunset federal programs every five years so that Congress is forced to review ridiculous spending programs, analyze whether they're working or not, and reauthorize the ones that are. It's common sense to every single person in the country except the politicians, bureaucrats, and lobbyists who get rich off the government gravy train that's led to $32 trillion in debt.
That plank of my Rescue Americaplan was obviously not intended to include entitlement programs such as Medicare and Social Security — programs that hard-working people have paid into their entire lives — or the funds dedicated to our national security.
I have never supported cutting Social Security or Medicare, ever. To say otherwise is a disingenuous Democrat lie from a very confused president. And Sen. Mitch McConnell (R-KY) is also well aware of that. It's shallow gotcha politics, which is what Washington does.
---
Is the Red Scare Going Blue? Democrats Accuse Government Critics of Being "Putin Lovers" and Supporting Insurrectionists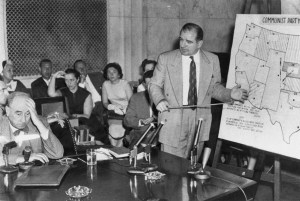 "The Democratic Party [is] the bedfellow of international communism." Those words from Sen. Joe McCarthy captured the gist of the Red Scare and the use of blacklists and personal attacks to silence critics. The Democrats this week appear to have taken up the same cudgel in labeling opponents and critics Russian sympathizers and fellow travelers in opposing government involvement in a massive censorship system.
The Red Scare is back and it is going blue.
I testified this week in Congress on the Twitter Files and how they suggest what I have called "censorship by surrogate" or proxy.
The files show dozens of FBI and government employees actively seeking the censorship of citizens and others for their viewpoints. In my testimony, I warned that this was reminiscent of the McCarthy period where the FBI played a role in the establishment of blacklists for socialist, communists, and others. I encouraged Congress not to repeat its failures from the 1950s by turning a blind eye to such abuse.
---
The American Case for Supporting Ukraine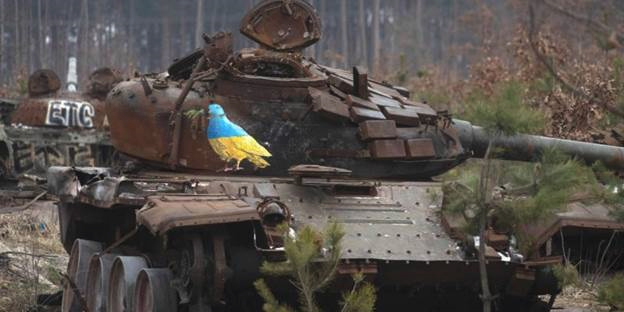 The U.S. can back its allies and send a message to the Chinese, without sparking a wider war in Europe.
After years of observing Russian leaders up close during World War II, Winston Churchill remarked that "there is nothing they admire so much as strength, and there is nothing for which they have less respect than for weakness, especially military weakness." Churchill therefore warned against "offering temptations to a trial of strength."
Unfortunately, that's exactly what President Biden did in his first year in office, tempting Vladimir Putin to pursue his long-standing ambition to reassemble the Russian Empire by conquering Ukraine. Having failed to deter the war, Mr. Biden's timid approach has now prolonged it.
---
If Biden Won't Stand for Freedom, Congress Can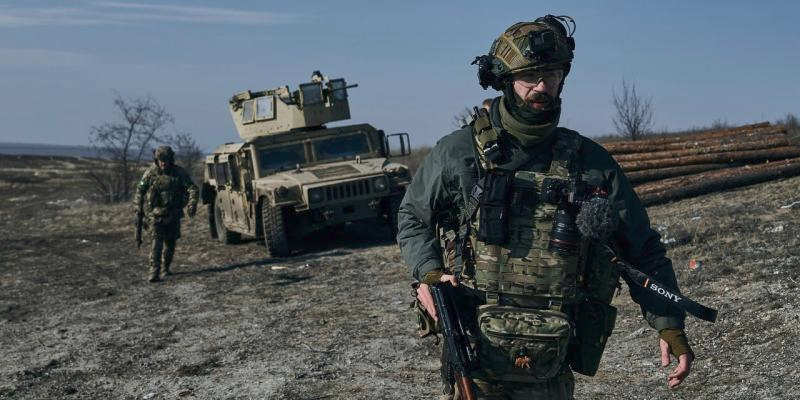 Reagan exposed the true nature of the Soviets. The same needs to be done for China, Russia and Iran.
This month marks the anniversary of Vladimir Putin's invasion of Ukraine. The U.S., Europe and much of the rest of the world—with the significant exceptions of China and Iran—have rallied to support the Ukrainian people and condemn this unprovoked attack. This war isn't one more clash of competing nations; it's about a nation defending its freedom against autocratic aggression. While it is important to support the Ukrainian people with the arms and resources they need to resist Russia, the most vital asset the U.S. can offer is the idea of freedom itself.
During the Cold War, Ronald Reagan understood the symbolic value of freedom. He founded his strategy for prevailing against the Soviet Union on his belief that the human yearning for freedom is universal and that America's leadership in the world depended not only on military or economic power but also on its ability to demonstrate how freedom creates prosperity and happiness.
---
Pandering…with your money!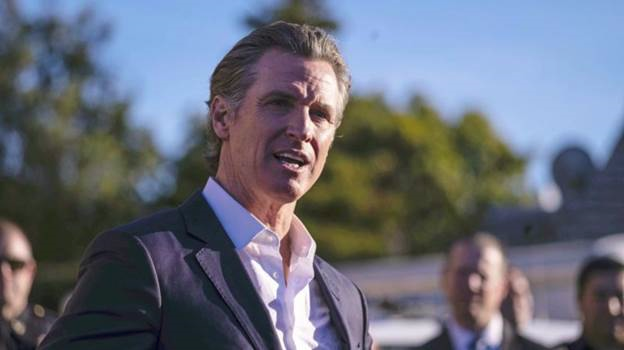 California's reparations proposals may carry a steep price for Democrats
A long-awaited meeting of San Francisco's board of supervisors was set this week to discuss the recommendation of its African American Reparations Advisory Committee to give $5 million to each eligible Black resident as reparations. The meeting was postponed, but the city and the state soon must make a decision on a bill that has come due for Democratic politicians.
The city council voted unanimously to create the reparations committee in 2020. Even though California was a free state without slavery before the Civil War, the committee's "particular focus has been the era of urban renewal, perhaps the most significant example of how the City and County of San Francisco as an institution played a role in undermining Black wealth and actively displacing the city's Black population." That could be viewed as only a partial payment for race-related injuries.
In the meantime, California Gov. Gavin Newsom (D) created his own Reparations Task Force, which just reached its own recommendations for $223,000 per person. Others have insisted the figure should be $350,000 for individuals and another $250,000 for Black-owned businesses. One California politician insisted the figure needs to be $800,000 per person, reflecting the average cost of a home in the state.
As these numbers rise, so do the calls for payments in both politics and the media. Even Disney has gotten into the act with a controversial children's episode in which cartoon children demand reparations.
Notably, California's law expressly states that this money should not be treated as compensation for federal reparations. That raises the question of whether a resident could receive $5 million from San Francisco, $223,000 from the state, and additional payments from the federal government.
Some congressional Democrats have pushed for similar federal reparations and passed a bill out of the House Judiciary Committee in 2021 that failed to receive a floor vote. BET founder Robert Johnson has called for $14 trillion in federal reparations.
These reparations measures have a remarkable range of focus, from slavery to housing discrimination to wealth inequities. In California, there was a sharp disagreement on the purpose, with many advocates arguing that it was wrong to limit the money to descendants of slaves. Task force member Reggie Jones-Sawyer (D–Los Angeles) insisted that, "at the end of the day, people who are prejudiced against us are prejudiced against all of us."
---
If California is our energy future, be afraid, be very afraid, America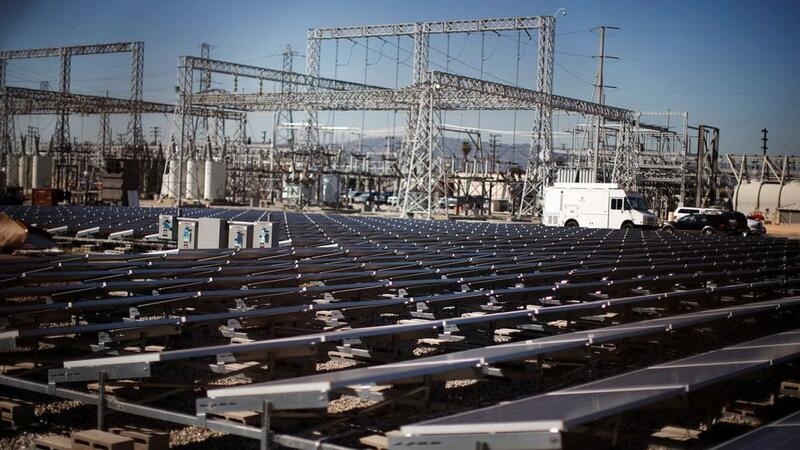 Radical plans in California spike electricity, natural gas prices thanks to outlandish green energy goals
When Democratic California Gov. Gavin Newsom called a special legislative session in December to tax California's oil refiners out of their "excessive" profits, he was following a well-trod path of Golden State governors blaming the oil and gas industry for the state's high energy prices.
Newsom should look in a mirror to see the reason for high energy prices.
California typically has the highest gasoline prices in the contiguous United States — an artifact of three things:
– Persistent air quality issues that demand a special gasoline formulation;
– The highest fuel taxes in America — including an array of "fees" such as a "cap-and-trade";
– And an isolated fuel market due to the special formulation that results in no refinery slack so that when a plant has an accident or goes down for maintenance, prices can quickly soar.
Today, gasoline in California goes for $4.62 per gallon, of which about 90 cents are state taxes and fees and 18.4 cents federal.
---
Ted Cruz tells supporters he's running for re-election to the Senate in 2024, not for president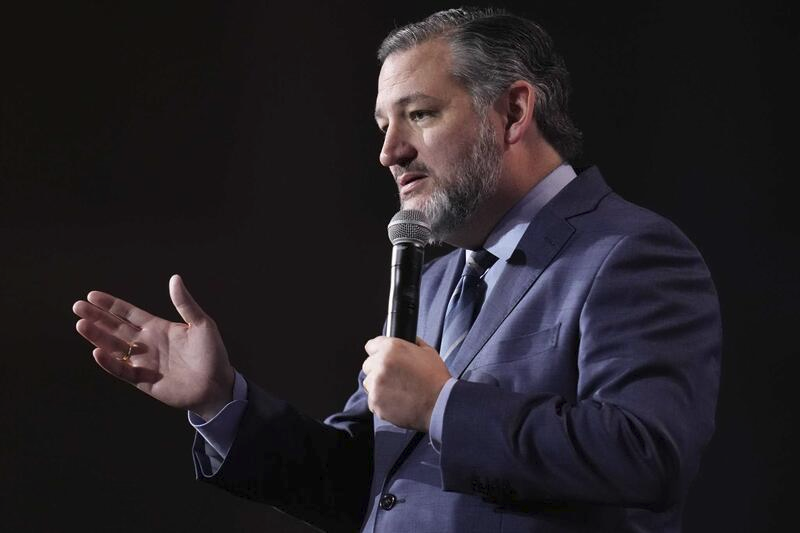 Says Cruz: "After Donald Trump, there is no Republican in the country that Democrats want to beat more than me."
U.S. Sen. Ted Cruz made it clear to his supporters on Monday night that he's running for re-election to the Senate, and not for the White House.
"I'm on the ballot in 2024," Ted Cruz said. "I'm running for re-election."
It was the most direct indication yet that the Texas Republican — who came in second to former President Donald Trump in the 2016 GOP primary and has been open about wanting to make another run for the White House — does not see a path for himself next year.
Other Republicans have stepped back from the presidential race, struggling to find a lane between Trump and Florida Gov. Ron DeSantis, who has quickly emerged as a popular alternative to the former president, leaving little room for others.
Cruz on Monday said his focus in 2024 would be winning re-election "so we keep Texas red."
He is just the latest Senate Republican who appears to be passing on a presidential run as the GOP prepares to fight to regain control of the chamber. Sens. Rick Scott of Florida, Josh Hawley of Missouri and Tom Cotton of Arkansas have all said they are focused on re-election, despite all being consider potential 2024 White House contenders.
---
Democrats rally behind Biden to block Harris nomination, fearing Trump election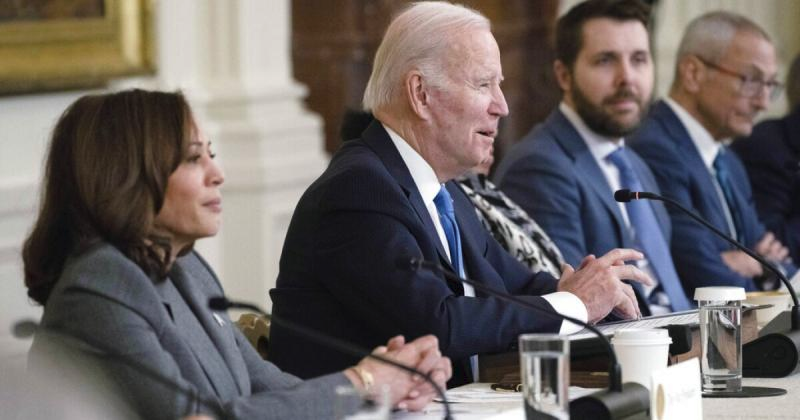 Senior Democrats are rallying behind President Joe Biden for reelection in 2024, not because he is their first choice, but out of concern an alternative, younger nominee won't be successful.
Concerns over Biden's age have circulated since he entered office, something the president has brushed off numerous times. While not all Democrats are thrilled about having an 82-year-old run for a second term, they find the alternatives, such as Vice President Kamala Harris securing the Democratic nomination or former President Donald Trump coming back to the White House, much more alarming.
"Nobody wants to be the one to do something that would undermine the chances of a Democratic victory in 2024," Rep. Dean Phillips (D-MN) said in an interview with Politico. "Yet in quiet rooms, the conversation is just the opposite — we could be at a higher risk if this path is cleared."
---
Another Study Refutes Left's False Claims Against Voter ID and Secure Elections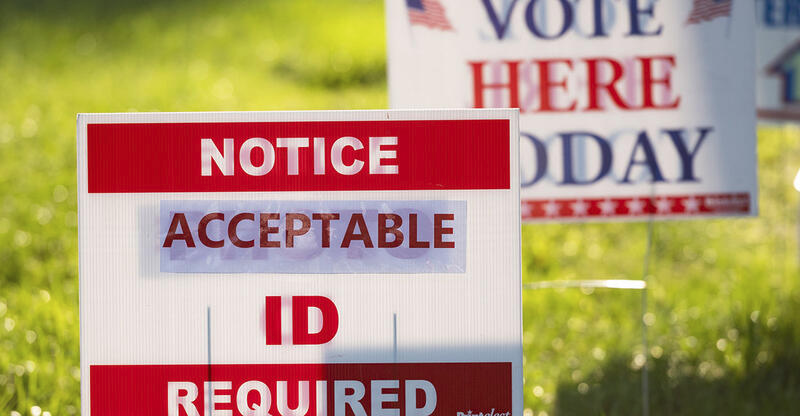 Trust the science, we've all been told. Well, the science has spoken again: Voter ID laws aren't discriminatory and don't suppress anyone's vote.
For years, liberals have peddled fabricated claims about voter ID requirements, asserting that they give an advantage to the Republican Party by "discriminating against African Americans" and suppressing their vote. They pooh-pooh the notion that such laws protect the integrity and security of elections.
Not only do black Americans not believe that voter laws discourage or prevent them from voting, but in 2019 a study by the National Bureau of Economic Research—based on turnout data from 2008 to 2018—concluded that voter ID laws "have no negative effect on registration or turnout, overall or for any group defined by race, gender, age, or party affiliation."
Now another study, published in the Proceedings of the National Academy of Sciences, once again has categorically refuted the myth propagated by the Left that voter ID laws, as the study says, place a "disproportionate burden" on "historically disadvantaged groups such as the poor and people of color" and therefore hurt candidates of the Democratic Party.
The researchers said they studied the "electoral fortunes" of both political parties in "races at the state level (state legislatures and governorships) and federal level (United States Congress and president) during 2003 to 2020."
The study concluded that the first voter ID laws actually "produced a Democratic advantage, which weakened to near zero after 2012" so that today, voter ID laws have "negligible average effects." That is academic-speak for saying voter ID laws have no effect on the ability of the candidates of either the Republican or Democratic parties to get elected.
---
Inflation rose 6.4% in January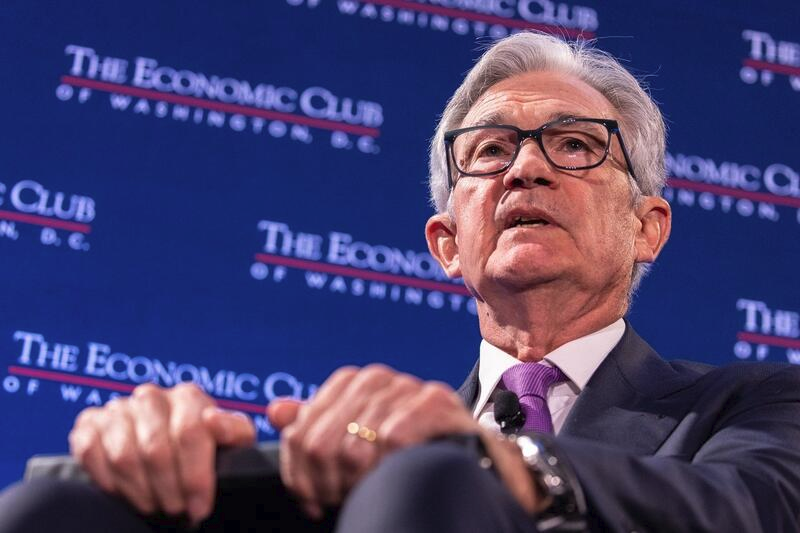 Fed chair has acknowledged central bank has long way to go to reach target inflation rate.
The consumer price index (CPI) rose 6.4% in January on an annual basis, hotter than expected, but remained steady compared to last month.
The latest read presents more challenges for Federal Reserve Chair Jerome Powell who has hinted that disinflation is underway.
Still, elevated costs for everyday staples remain stubbornly high.
The Labor Department reported that the CPI, a broad measure of the price of everyday goods that includes gasoline, groceries and rents, rose 0.5% on the month in January after a surprise decline of 0.1% in December.
Annually prices remain above 6% but are down sharply from the 9.1% surge in June, which marked the highest inflation rate in almost 41 years.
---
How the House GOP vote-counter brings his 'dysfunctional family' to the table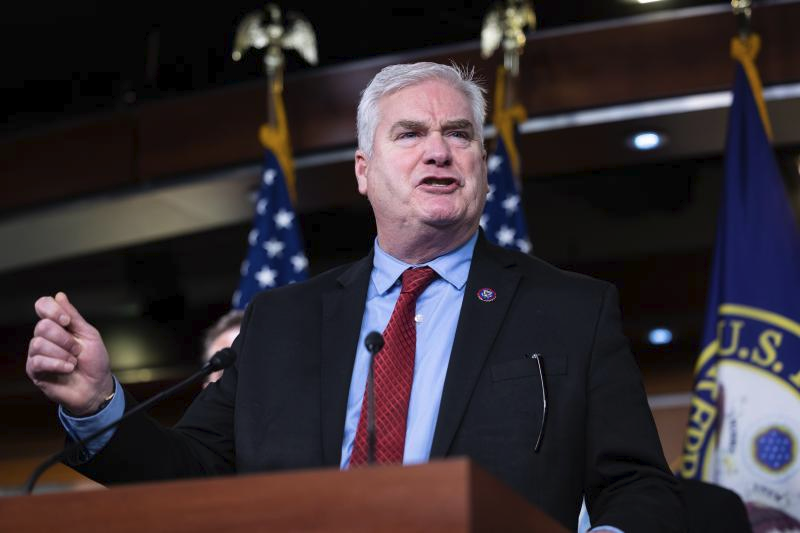 Rep. Tom Emmer is trying to break the mold by being a party whip who refuses to crack one. It's paying off — so far.
Tom Emmer is the new House Republican whip, but he's not interested in cracking one.
The GOP's new chief vote-counter says he's determined to avoid the kind of arm-twisting that previous party whips have deployed to keep their narrow majorities in line. That doesn't mean, though, that Emmer is expecting the famously fractious House Republican Conference to suddenly link arms in unity.
"When people say it's family, no way. We'd be the most dysfunctional family on the face of the planet," Emmer acknowledged in an interview, referring to a House Republican conference whose disparate political bases span from suburban Long Island to Texas border towns. "It's not about people liking each other, going out and socializing together, loving one another. They don't. And you should not force that."
Emmer's insistence on being a gentler enforcer of party discipline is certain to be a challenge, given the intra-GOP sparring on display in the early weeks of the new Congress and Republicans' long list of daunting legislative priorities. Further complicating his task: the two-time former House Republican campaign chief knows the party's best hope of keeping — or even expanding — its tiny majority involves winning on blue and purple turf.
So after a speaker's race that saw Kevin McCarthy heeding the conference's most vocal conservatives to win the job, Emmer is looking to 2024 with a more balanced approach that focuses on getting his colleagues to respect their vast ideological differences.
---
What China Has Learned From the Ukraine War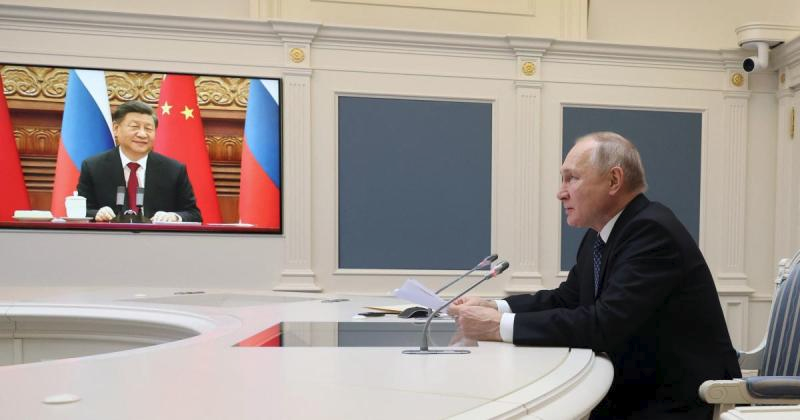 Even Great Powers Aren't Safe From Economic Warfare—If the U.S.-Led Order Sticks Together
When Russia invaded Ukraine in February 2022, China's leaders attempted to balance two fundamentally irreconcilable interests. First, they aimed to bolster China's entente with Russia to counterbalance American power and alleviate growing strategic pressure from the West. Second, although they backed Moscow, they sought to avoid unilateral and coordinated sanctions aimed at China's government, companies, and financial institutions.
For a year, China has been performing the "Beijing straddle," tacking uncomfortably between these competing objectives under the white-hot light of international scrutiny. China has generally refused to sell arms to Russia and to circumvent sanctions on Moscow's behalf because preserving global market access is more important to Beijing than any economic link to Russia. Simply put, China has no interest in being Russia's proxy. But Beijing has also tried to have its cake and eat it, too, by endorsing Russia's rationales for the conflict, coordinating with Moscow diplomatically while it cautiously abstains in United Nations votes, taking full advantage of discounted Russian oil, and enhancing economic linkages to Russia that do not violate Western sanctions. Indeed, China-Russia trade rose by a staggering 34.3 percent in 2022 to a record $190 billion.
Beijing has also learned important lessons even as it struggles to maintain this balance. Specifically, it has closely studied the Western-led sanctions campaign. And it knows that, if tensions with the West continue to intensify, these same economic weapons may well be turned against China. Over the last 20 years, China's leaders have watched as Washington honed and more frequently deployed economic weaponry, including sanctions, export controls, investment restrictions, and tariffs. But the major Western sanctions campaigns have generally not applied to China because they targeted second-tier economies, such as Iran and Iraq, or more often, marginal economies such as Cuba, North Korea, and Sudan. The current Ukraine conflict has, at long last, given Beijing an opportunity to study the strategy, tactics, and capabilities of a Western sanctions coalition as it works to cripple one of the world's largest economies.