"There are too many people, especially among the intelligentsia, who will never appreciate the things that have made this country great until after those things have been destroyed — with their help. Then, of course, it will be too late." Thomas Sowell
Biden Out: It's starting to get louder and louder. Leading Democrat voices are 'floating' the idea of President Joe Biden NOT running for re-election.
Biden and the Democrats had a good week this week electorally. They won key races across the country on Biden's coat tails…but…
V.P. Kamala Harris, former First Lady Michelle Obama, and California Governor Gavin Newsom are not so quietly testing the waters, talking to friends.
It's a tricky move to dump a sitting President…but not impossible.
But in the words of Casey DeSantis "how nice would it be to have a President of the United States whose kids would bring home their homework instead of cocaine?!?"
Watch for the long knives to come out…my guess, they wait until just before the convention and orchestrate a palace coup of sorts. This is getting interesting.
Veterans Day: Thank you to all who served. Freedom is certainly not free.
"The soldier above all others prays for peace, for it is the soldier who must suffer and bear the deepest wounds and scars of war." – Douglas MacArthur
Great Society a Disaster: "The Biden administration, like the Obama administration before it, is the direct result of the wrong system, values, and outcomes. The power of fanatic belief, the capacity of cognitive dissonance to reject information that threatens key beliefs, and the desperate need to prop up the bureaucracy and its allies with money have only grown. They have overwhelmed the truth about how much damage big government and bad policies are doing to America."
A very powerful argument below on how the welfare state has been the root of so many of our problems today. Please read the articles below.
Read more below and follow me on Twitter & GETTR – @sanuzis  
–Saul Anuzis
Click Here for Past Commentary from Saul
---
Saul's News Rewind Video is Now on Rumble!
This Week: Hunter Biden get a subpoena from the House Oversight Committee, Joe Biden's poll numbers are giving his rivals more confidence, and Secretary Pete gets a pay cut!
Links to the articles discussed in the video:
https://www.politico.com/live-updates/2023/11/08/congress/hunter-biden-subpoenaed-00126137
https://thehill.com/homenews/campaign/4300393-bidens-independent-and-primary-rivals-seize-on-his-bad-polls/
https://www.foxnews.com/politics/house-approves-bill-slashing-pete-buttigiegs-salary-1-dollar
---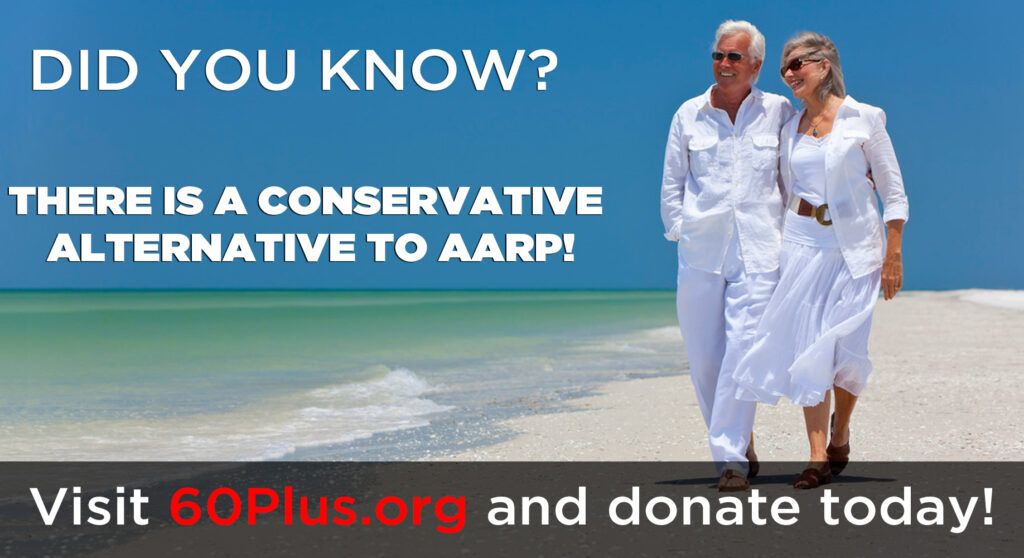 DONATE TO 60 PLUS!
We're fighting every day for seniors and retirees by working to eliminate the death tax, ensure healthcare freedom, and save social security for future generations. With your essential help we will continue the fight. You can even donate using Bitcoin and Ethereum!
Thank you for your help and support of the 60 Plus Association.
Donate Today! Visit https://www.60plus.org/donate
---
Trump maintains dominant lead among 2024 Republican candidates as GOP field narrows: CBS News poll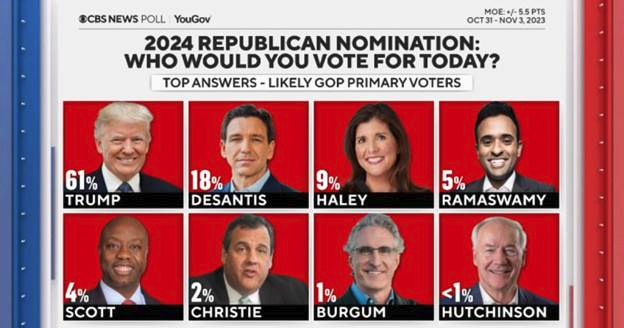 With just 10 weeks until the presidential primary season kicks off in Iowa, the Republican race looks much the same as it has for months. Former President Donald Trump retains a commanding lead nationally, with GOP primary voters still seeing him as best positioned to beat President Biden. Most would back Trump enthusiastically, were he to be renominated.
One of the few notable changes is that Nikki Haley has gained consideration and now comes in third in current support, behind Ron DeSantis but ahead of Vivek Ramaswamy. Still, Haley's support is still in single digits. And so far, Haley and others haven't converted a sizable share of voters considering them into actual departures from the Trump camp.
With Mike Pence and other candidates dropping out, there's been speculation about what could happen as the field consolidates. Which candidates might voters coalesce around, and would this threaten Trump's lead? We explored this question by having voters imagine a smaller field and rank a shorter list of candidates, measuring their second and third choices.
First of all, it would not change the fact that Trump leads. After that, it's DeSantis, not Haley, who stands to gain the most from a hypothetical consolidation at the moment: nearly half the electorate picks him second over the next two candidates in the standings. In a ranked-choice voting simulation, Haley quickly runs out of potential backers and remains in distant third. That said, DeSantis only gains on Trump by a handful of points in this simulation, ending up with just a third of the vote in the final round to Trump's two-thirds.
---
Axelrod suggests Biden drop out of 2024 presidential race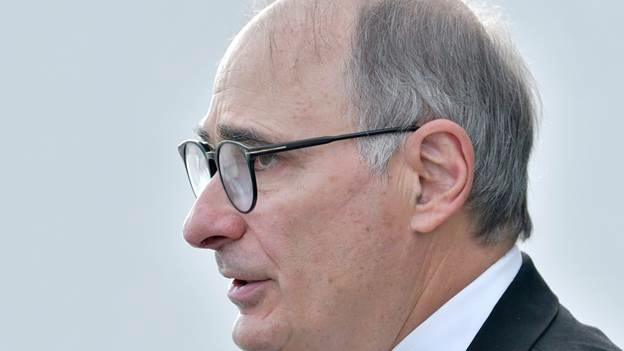 Former President Obama's senior adviser David Axelrod on Sunday suggested President Biden drop out of the 2024 presidential race in the wake of a new poll showing the incumbent trailing former President Trump.
Pointing to a New York Times and Siena College poll published Sunday, Axelrod wrote on X, the platform formerly known as Twitter: "It's very late to change horses; a lot will happen in the next year that no one can predict & Biden's team says his resolve to run is firm."
Arguing Biden is "justly proud of his accomplishments," Axelrod said Biden's poll numbers will "send tremors of doubt" through the Democratic Party.
"Not 'bed-wetting,'" but legitimate concern, Axelrod wrote.
"Trump is a dangerous, unhinged demagogue whose brazen disdain for the rules, [norms], laws and institutions or democracy should be disqualifying," Axelrod wrote in a separate post. "But the stakes of miscalculation here are too dramatic to ignore."
---
Top strategists say Biden doesn't have the numbers to win reelection: 'No path forward'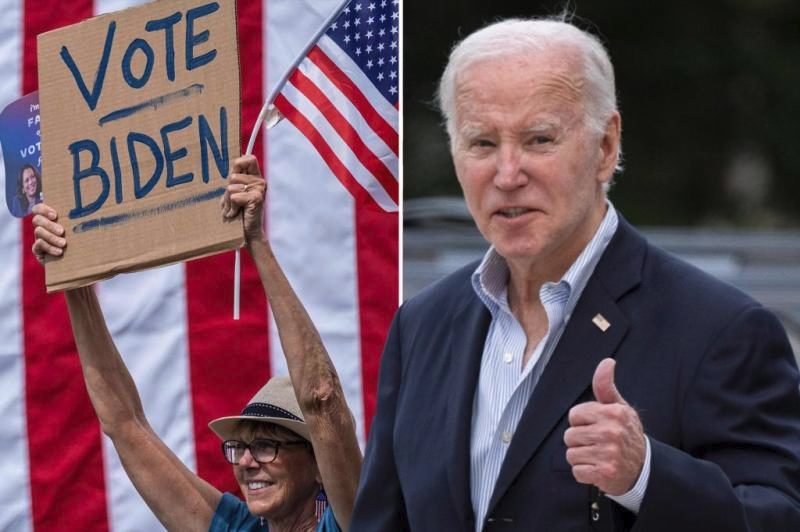 Veteran political strategists say President Biden just doesn't have the numbers to win reelection in 2024 — and they're floating the idea that the 80-year-old commander-in-chief may not be the Democratic nominee.
The stark assessment of the president's reelection bid comes after a New York Times/Siena College survey showed Biden polling behind former President Donald Trump in key battleground states such as Arizona, Michigan, Georgia, Nevada and Pennsylvania.
Dick Morris, a former adviser to Democratic former President Bill Clinton, told The Post on Tuesday there is "no path forward" for Biden at this point.
Morris suggested that the Democratic National Committee may see the writing on the wall and refuse to give Biden delegates, opening the door to other Democrats such as California Gov. Gavin Newsom and Transportation Secretary Pete Buttigieg.
Henry Olsen, a veteran political analyst and senior fellow with the Ethics and Public Policy Center, said it may be in the interest of the Democratic Party for Biden to drop out — although only if there is a reliable alternative who is "center left" like Biden, "has no connection to the administration" and is "25 is 30 years younger."
---
Manchin won't seek reelection in West Virginia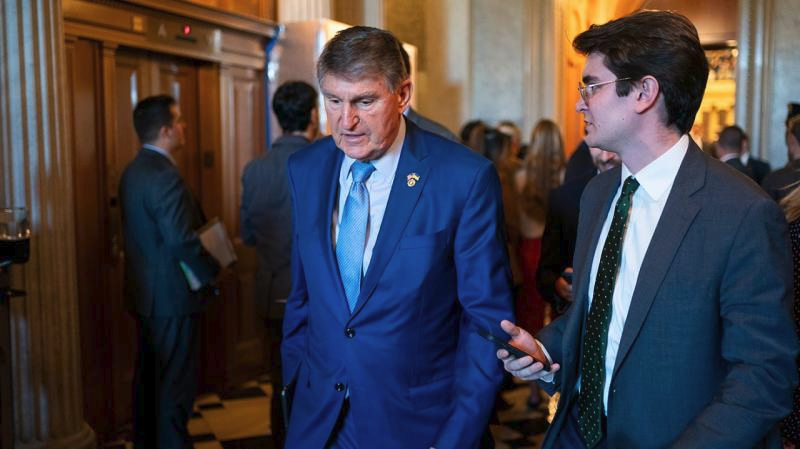 Sen. Joe Manchin (D-W.Va.) announced Thursday that he will not seek reelection to the Senate in 2024, almost certainly handing Republicans a seat in next year's elections in a deep red state.
"After months of deliberation and long conversations with my family, I believe in my heart of hearts that I have accomplished what I set out to do for West Virginia. I have made one of the toughest decisions of my life and decided that I will not be running for re-election to the United States Senate," Manchin, 76, said in a statement. "But what I will be doing is traveling the country and speaking out to see if there is an interest in creating a movement to mobilize the middle and bring Americans together."
Manchin, who has held his seat since 2010, had long been considered the most vulnerable Senate Democrat on the map heading into 2024 and was, until Thursday, the lone Democratic incumbent who hadn't made his 2024 plans public. His announcement had been expected later this year or closer to the January filing deadline.
---
Half of Americans believe they are worse off under Biden in blow to 'Bidenomics'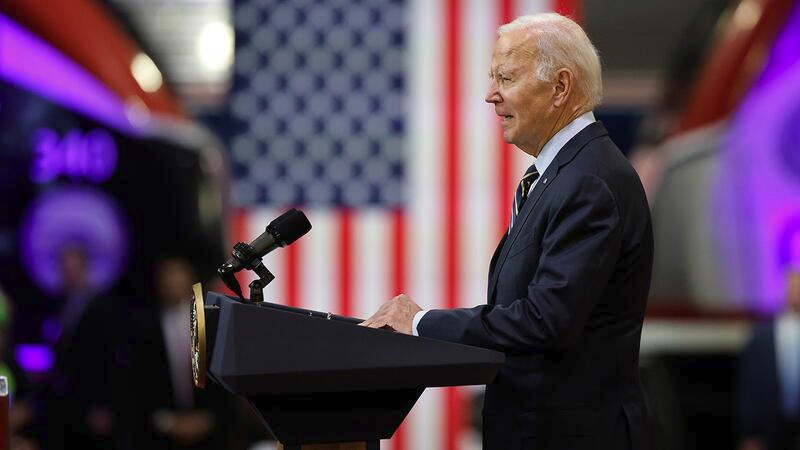 Americans are feeling more pessimistic about their financial outlook
Half of Americans believe their financial outlook has deteriorated since the 2020 election, a blow to President Biden as he attempts to center his re-election campaign around the eponymous "Bidenomics."
A new survey published by Bankrate on Wednesday shows that 50% of Americans say their financial situation has gotten worse since the 2020 presidential election. By comparison, just 21% think their financial situation has improved, while 26% believe it is unchanged.
"The plight of the economy over the next 12 months may help to dictate whether it was wise, or not, for President Biden to trumpet the branding of 'Bidenomics,'" said Mark Hamrick, senior economic analyst at Bankrate.
Among Americans who are feeling pessimistic about their financial outlook, about half — 45% — blame Biden and his economic policies. Another 35% think that Congress is responsible, while 27% identified the Federal Reserve as the culprit.
---
Alleged Nashville manifesto shows killer targeted 'little crackers' with 'white privileges'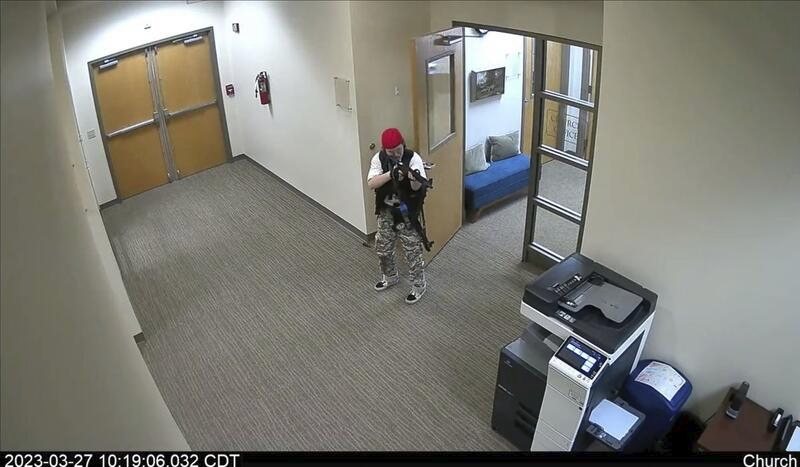 The Nashville shooter whose rampage left six dead sought to kill "little crackers" with "white privileges," according to excerpts from the perpetrator's long-concealed journal reportedly obtained by a conservative media group.
Steven Crowder, host of the Louder with Crowder podcast, posted Monday three pages of what he said was the manifesto of Audrey Hale, the 28-year-old attacker, who was shot dead by Nashville police during the deadly March 27 attack on the Covenant School.
Excerpts from the expletive-laden manifesto, which have not been verified by The Washington Times, indicate that Hale, who was White, was motivated by racial hatred against White children.
The journal includes an entry dated Feb. 3 that said "wanna kill all you little crackers!!! Bunch of little f****** w/your white privileges," according to Mr. Crowder's posts on X and his website.
Hale, whom police said identified as transgender, had previously attended the Covenant School, a private Christian school in Nashville's Green Hills neighborhood.
---
Lyndon Johnson's Great Society Cripples America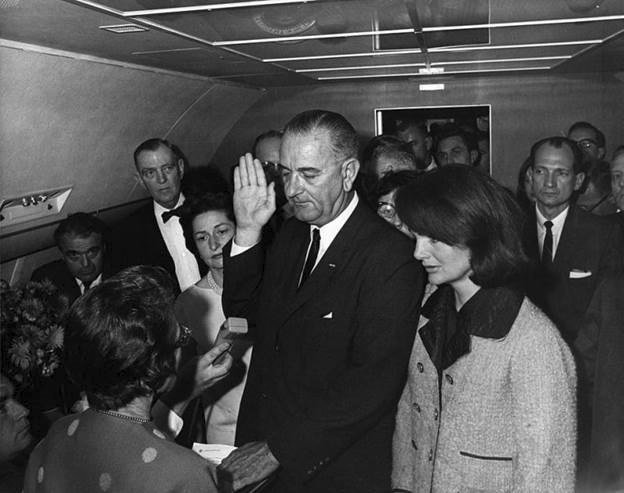 It was designed by people who disdained everyday Americans and were determined to fundamentally change America.
Many of our current domestic disasters stem from a slate of legislation passed six decades ago: President Lyndon Johnson's Great Society, which resulted in a disastrous centralization of power in the Washington bureaucracy and then sought to impose its destructive values on Americans.
After enduring two generations of such federal supervision and interference, our school systems are so bad — take, for example, the 13 Baltimore public schools that have zero students who are proficient in math — that they constitute a threat to our national survival as we compete with Communist China and other American enemies. In 1960, about 9 percent of children were born outside of wedlock; today, that number is around 40 percent, and a devastating number of young males are growing up without a male figure in their lives. The anti-family structure of the Great Society welfare programs — and the provisions that made it more profitable to be a single mother than to have a male in the household — still shape the patterns of our culture.
People are no longer individually responsible for crimes they commit — or for their own poverty. Those who break the law or refuse to work are now treated as victims of an oppressive society. Again, for this, we can thank the Great Society, under which the Kerner Commission, reporting on the more than 150 riots in the summer of 1967, described group guilt as the cause: "[W]hite society is deeply implicated in the ghetto. White institutions created it, white institutions maintain it, and white society condones it." Long before the Black Lives Matter riots of 2020 and the emergence of "white guilt" as a standard left-wing explanation, the Great Society started the process of moving from individual to collective guilt. It is no longer the criminal's fault, or the rioter's fault, or the failing student's fault. It is white society's fault. (READ MORE from Newt Gingrich: The Rise of Black Power and Widespread Violence)
Lastly, the federal government's centralized regulation of almost every segment of the economy began in the New Deal, but it was dramatically deepened and accelerated by the Great Society. Now, huge Washington office buildings house tens of thousands of bureaucrats. They issue countless orders to places they have never been — and that affect industries of which they have no understanding.
---
American Despotism – Destroying the Family and Crippling the Poor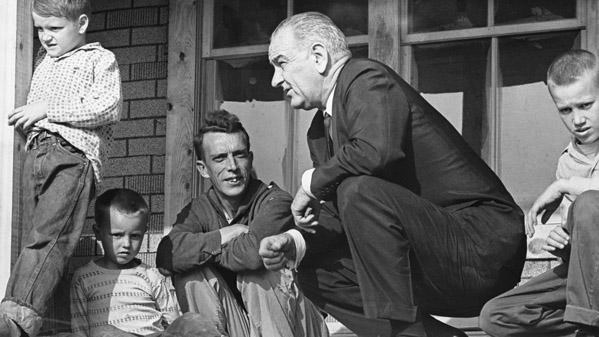 As I wrote in my previous essay, one of the most profound and deeply damaging impacts of President Lyndon Johnson's Great Society was the destruction of the family for the poor and especially for poor African Americans.
This defines the crisis we are living through today. In many cities, crime is out-of-control crime. There is a massive underground drug economy which kills more than 100,000 Americans a year with overdoses (more annually than were killed in the eight years of the Vietnam War). Schools are overwhelmed by the collapse of parenting and teaching. In some places, entire school systems have just quit trying to educate and simply serve as temporary holding places while children grow older. These children gain no knowledge or skills, so they can't get good jobs. They then return to neighborhoods with few legal opportunities to make a living, drive by shootings, gang domination, and a pervasive sense of hopelessness and passivity.
These are all the legacy of the profoundly wrong values and principles imposed on the poor by the Great Society.
President Ronald Reagan once said the best social program is a job. It could also be said that the key to a healthy society – rich and poor alike – is based on productive and secure family structure. All the efforts at fixing education, crime, homelessness, drug addiction, and poverty focus on narrowly trying to solve each component. Yet the root of all these issues is the lack of family support systems.
---
Chicago Democrats bicker about sanctuary status as city falls apart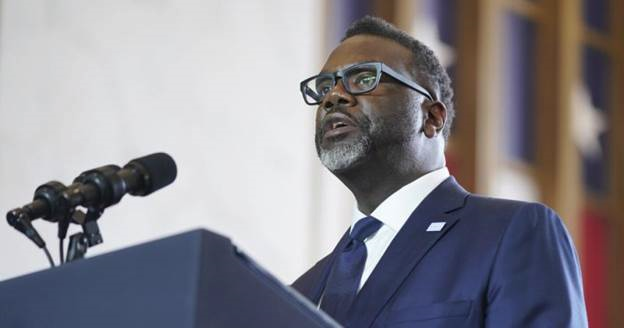 Chicago's choice to endorse illegal immigration as a sanctuary city now has local Democrats warring with each other over whether they should let residents vote on that status.
The Chicago City Council convened a special meeting, with some members pushing to let voters decide the city's sanctuary status in a referendum during the March 19 elections. Mayor Brandon Johnson was against leaving that up to the voters, and members of the council who backed Johnson fought against the move, even turning out the lights at one point after declaring there weren't enough members present.
Alderman Raymond Lopez called the opposition to the vote "despicable," while Alderman Carlos Ramirez-Rosa said Chicago's sanctuary status had nothing to do with illegal immigrants flocking to the city, which is a dubious claim, to say the least. Ramirez-Rosa said the council members who wanted a citywide referendum wanted "chaos" and "demagoguery" and "that's what we got."
It is important to note here that just about everyone involved here is a Democrat. Johnson, the already failing new mayor, is a Democrat. Of the 50 aldermen in Chicago, 47 are Democrats. The remaining three are independents, just one of whom happens to be a former Republican. The others are a former Democrat and a member of the Democratic Socialists of America.
---
No, Your Social Security Benefits Aren't Going Away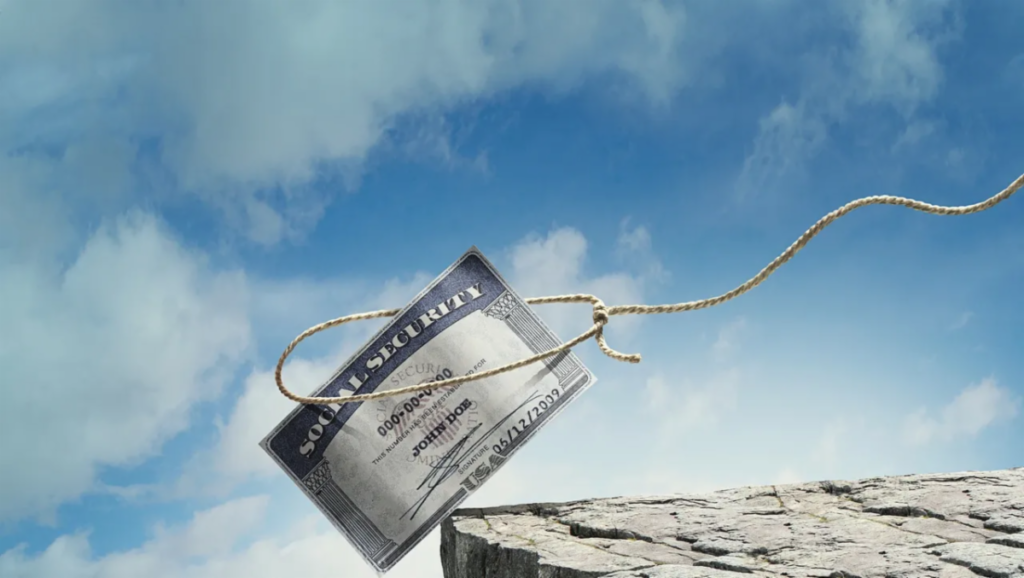 The Social Security Administration's chief actuary says not to worry that the trust fund will completely run out of money.
The Social Security Administration (SSA) is making a concerted effort to quell fears over dwindling reserves in the trust fund.
In a new episode of the SSA Talks podcast, SSA chief actuary Steve Goss offered some much-welcomed reassurance that, while there is still a risk that benefits will lessen as the reserves are depleted, there's no need to believe Social Security trust funds will run out of money.
"People should not worry about the trust fund running out of money, as is sometimes said, and (SSA) having an inability to pay any benefits," he said. "Sort of the probably worst-case scenario here is that we, within ten years, reach a point where we can only pay about 80 percent of the level of benefits that are scheduled or intended into law by Congress as of that point in time and going forward."
---
Seven Factors to Consider Before Choosing a Goal Age to Collect Social Security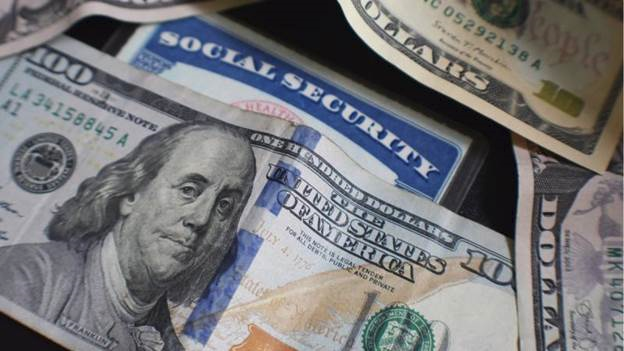 There's more to this decision than simply when you want to retire.
An important player in your overall retirement plan, Social Security can help fund your living expenses when you're no longer able to work or are working reduced hours. However, as the payments you receive while drawing from Social Security replace only some of the income you received while working, Social Security benefits should be considered supplemental rather than your only source of income. And while you can apply for your benefits at any time between the ages of 62 and 70, there may be reasons why you would want to delay receiving your benefits until a later date.
So when should you plan to start collecting these benefits? While the answer can vary based on each individual person's situation, the financial experts of Kiplinger Advisor Collective recommend considering these factors first before determining your goal age to begin collecting Social Security.