Spinning Bidenomics: As the National Review article below summarizes…
"Inflation is a regressive tax that hurts families more the less money they have. The fact is that Americans, particularly working- and middle-class Americans, are poorer today than they were during the Trump administration, and Biden's approval rating on the economy reflects that reality. Bidenomics — more accurately "Spin-enomics" — is an effort to convince them otherwise, asking them to ignore their eyes and wallets. It's a tough sell."
Truth, transparency, and integrity have NEVER been more than political rhetoric for the Biden machine. This new attempt is novel and creative…however it belies the facts.
This is NOT your parent's Democratic Party…these folks are nuts.
The Supreme Court: Leftist complain the court isn't legitimate if and when they rule NOT in their favor, seriously hurting the credibility of our courts, and therefore our government. But here are some fun facts…
Fun SCOTUS stats from this term:
50%: unanimous in outcome (counting 3 PCs)
89%: at least one liberal justice in the majority
8%: 6-3 with the 6 Republican appointees all on one side
3%: 5-4 with the 3 Democratic appointees all on one side
Read more below and follow me on Twitter & GETTR – @sanuzis  
–Saul Anuzis
---
60 Plus Weekly Video Rewind
This Week: Judge blocks the Biden administration from social media censorship collusion, JD Vance partners with surprising Senators, and cocaine found in the White House?!
Links to the articles discussed in the video:
https://abcnews.go.com/US/wireStory/injunction-blocks-biden-administration-working-social-media-firms-100671515
https://www.politico.com/news/2023/07/05/j-d-vance-senate-banks-00104432
https://www.nbcnews.com/politics/white-house/lab-test-confirms-white-substance-found-white-house-cocaine-rcna92660
---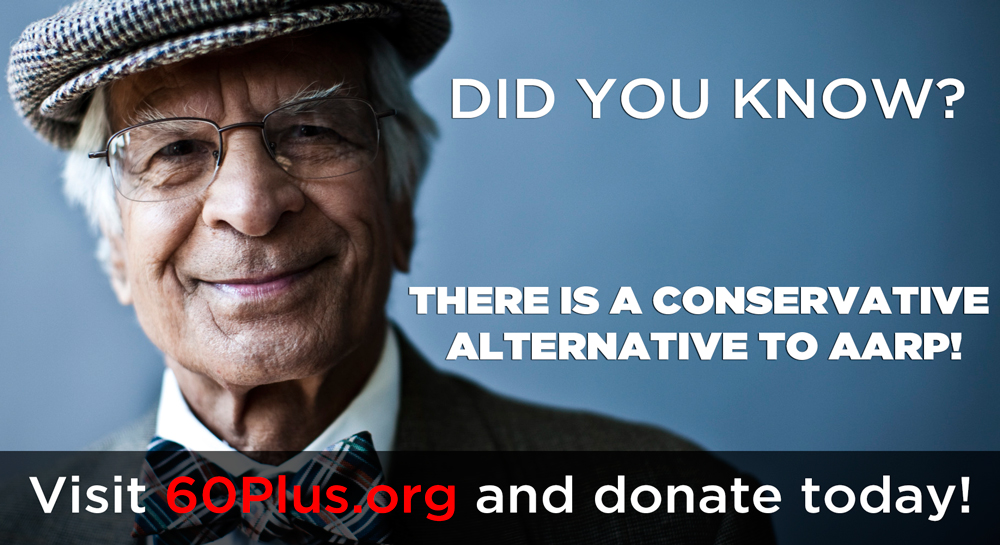 DONATE TO 60 PLUS!
We're fighting every day for seniors and retirees by working to eliminate the death tax, ensure healthcare freedom, and save social security for future generations. With your essential help we will continue the fight. You can even donate using Bitcoin and Ethereum!
Thank you for your help and support of the 60 Plus Association.
Donate Today! Visit https://www.60plus.org/donate
---
Bidenomics Spin vs. Economic Reality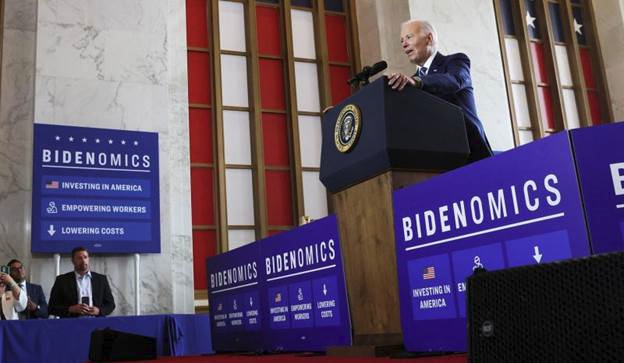 Americans, particularly working- and middle-class Americans, are poorer today than they were during the Trump administration.
President Biden is on a "Bidenomics" tour, trumpeting what he claims are his administration's economic gains. His effort comes as no surprise. In the RealClearPolitics average of the polls, only about 38 percent of Americans approve of Biden's job on the economy. To date, the Biden administration's efforts to convince Americans otherwise have fallen way short of the mark. The problems lie not with Biden's rhetoric but rather with his policies — and economic reality.
Case in point: In an effort to avoid responsibility for a still-surging inflation rate while claiming credit for slowing it, Biden's economic team recently posted a video boldly stating, "Here Are the Facts." The first of these purported facts is, "Under the Biden Harris Administration Inflation Has Fallen." Unfortunately, that's just not true.
The annual inflation rate when Biden took office was 1.4 percent. In May, it was 4 percent, or nearly three times the rate he inherited and still double the Federal Reserve's 2 percent target rate. Here's an actual fact: "Under the Biden Harris Administration Inflation Has Risen."
Of course, what the Biden team is attempting to take credit for is the decline in the inflation rate from its 9.1 percent peak in June of 2022. The Biden video goes on to claim that "inflation is less than half what it was last summer." That claim is misleading for two reasons.
First, inflation continues to increase, inflicting greater and greater pain on consumers. Only the rate at which inflation is increasing has slowed. Keep in mind that inflation is cumulative; much like compound interest, it just keeps adding up. After a large increase in the prior year, it is not particularly impressive that the current year increase will be lower, but that lower number comes on top of — or in addition to — the prior year's number. For example, the 4 percent increase this May was on top of last May's 8.3 percent increase for a two-year increase of nearly 13 percent. That's nothing to boast about.
---
Bidenomics is a disaster, but president is still trying to run on it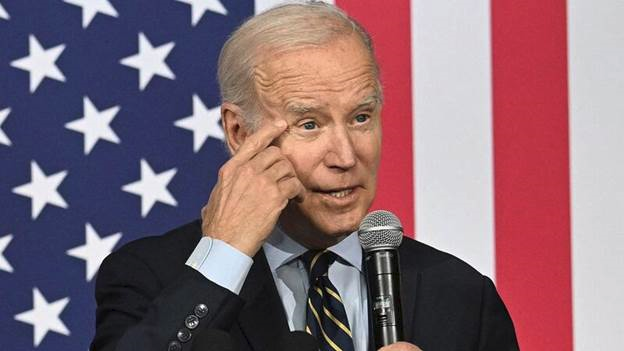 Falling wages, high inflation and higher gas prices show Bidenomics is a disaster
Word out of the White House is that President Joe Biden wants to tout his economic successes. He's even embracing the slogan "Bidenomics" — which most people think is a term of as a term of derision and policy flops.
On the one hand, the unemployment rate is low and millions of jobs have been created over the past two years. Reality check: Virtually all of these jobs are simply the recovery of jobs that already existed in the Trump years but were lost during the COVID lockdowns — mostly in blue states.
In fact, there are still five states where job totals are lower today than before the pandemic hit. That's some recovery.
If the economy is so strong, why aren't Americans feeling the love? Tracking polls still show two-thirds of Americans believing the country/economy are headed in "the wrong direction." Something just doesn't feel right. Here are some reasons why:
---
Biden is trying to sell 'Bidenomics,' but Americans can't afford the president's agenda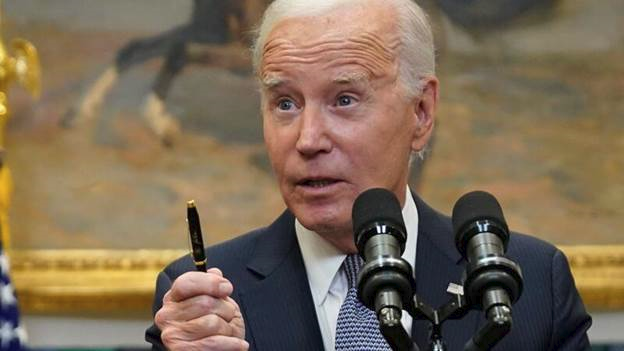 Reaganomics was a blueprint for letting the free market work. That's something Biden and Democrats fail to comprehend. To them, more government is the answer, regardless of how stifling.
I hate to break the news to President Joe Biden, but he may need more than a catchy moniker to define the state of the U.S. economy and what he intends to do about it.
Biden has started to embrace the term "Bidenomics" to describe what he believes to be the fabulous things his administration has done for the financial well-being of Americans.
Unfortunately for Biden, voters aren't buying the president's rosy portrayal of the economy.
Consequently, they may associate Bidenomics with much more negative connotations than Biden envisions, as he gears up for his reelection campaign…
…And a Pew Research Center survey found that the Republican Party "holds a 12-point advantage on economic policy" over the Democratic Party. Nearly 70% of Americans said inflation and the economy are the nation's top problems.
All this indicates troubles ahead for Biden's big-spending, high-tax agenda. These are policies that won't empower the middle class but will further drag the country into debt and fuel the inflation and other economic pains Americans are feeling this summer.
---
Senate rankings: five seats most likely to flip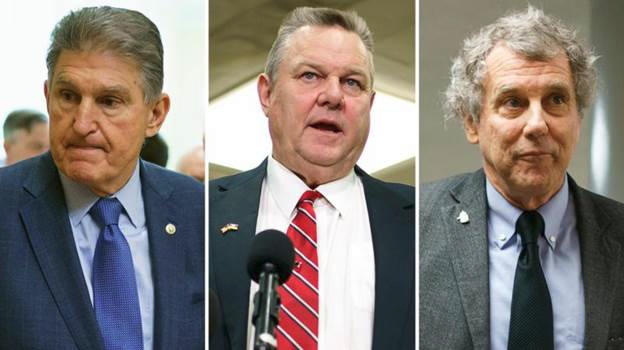 The 2024 battle for the Senate started with a bang earlier this year and has not let up, as candidates in top races continue to roll out their campaigns and incumbents scratch and claw to win reelection. Their efforts will determine who will control the upper chamber for the next two years.
Democrats are trying to play defense in a number of red-leaning states to hold on to their one-seat majority, while Republicans fight recruiting battles in several states to give them the best shot at winning a majority.
While it is too early to tell which side's maneuvering will pay off, here's a midsummer rundown of the five Senate seats most likely to flip next year.
---
Retirees are underestimating how long they will live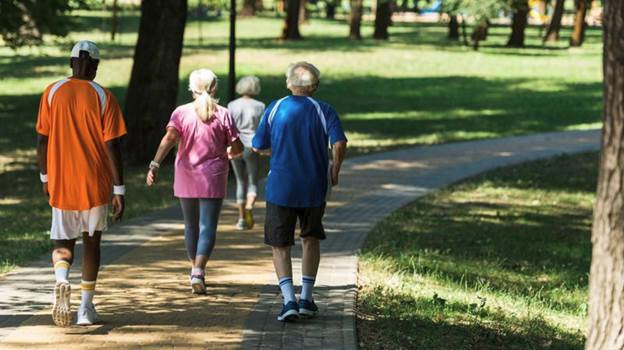 A significant share of older Americans underestimate how long their retirement is going to last: i.e., how long they are going to live.
Most people know that the average American lives to an age between 75 and 80. Less well known, apparently, is that life expectancy rises with age. At age 60, an American man can expect to reach 82; a woman, 85.
That knowledge is called longevity literacy, and many of us don't have it. In a 2022 survey by the insurer TIAA, one-quarter of Americans underestimated the life expectancy of a 60-year-old. Another 28 percent said they didn't know it.
Even among baby boomers, the youngest of whom are nearing 60, more than two-fifths of survey respondents either guessed low on longevity or punted on the question.
"We were kind of shocked to get the data," said Surya Kolluri, the head of TIAA Institute, which produced the report.
---
How to fight China's memory-holing of the Uyghur genocide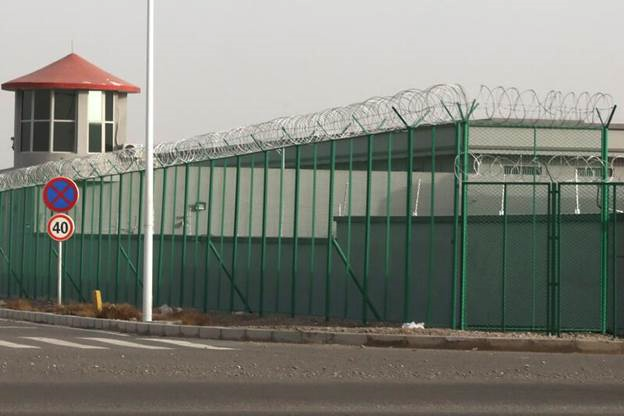 After nearly a decade, the genocidal crackdown waged by the Chinese Communist Party (CCP) against the Uyghurs — a distinct, mostly Muslim ethnic minority of about 11 million people primarily living in China's Xinjiang region — appears to be lessening in severity. "Now the final stage has begun: an official forgetting," Post reporters Eva Dou and Cate Cadell wrote last fall, after a nine-day reporting trip through Xinjiang. "As with the Cultural Revolution of the 1960s, Tiananmen in 1989 and other violent campaigns since, the party is moving to erase traces of its actions in Xinjiang from history."
At the height of the genocide, 1 million to 2 million Uyghurs were held in concentration camps. Former detainees reported "reeducation" that included mental and physical torture, with Uyghur women subjected to forced abortions and sterilization. In a form of cultural eradication, Uyghur women were also reportedly forced into "marriage" to men of the Han ethnic group, China's largest. Last summer, the United Nations issued a report strongly suggesting that China had engaged in crimes against humanity.
The reeducation sites seem to be emptying, according to Dou and Cadell, but they "stand as ominous warnings to residents to stay in line" and in any case, the "intense surveillance and intimidation of local residents" continues.