"What is your 'fair share' of what someone else has worked for?" – Thomas Sowell
"[America's political] choice is no longer between right or left. The choice is between normal or crazy." – Sarah Huckabee Sanders
Biden's Folly: The State of the Union speech by President Joe Biden was an embarrassing diatribe of misinformation, misdirection, and deception.
Rarely have I heard a politician take so many facts out of context, spin his language to imply the complete opposite of what the far liberal left are doing with regards to public policy.
Biden's border policies have purposely created an illegal immigrant crisis. Biden's bogus bipartisan rhetoric is a joke as he ignores any serious conversations. Biden's out of control spending has exploded the growth of the country's deficit that our children and grandchildren will be paying for.
The proof is in the pudding… Joe Biden has been anything but a moderate Democrat and he has pushed America to the brink.
Buckley Essay: Make sure you read this great essay/speech entitled "The Enduring Legacy of William F. Buckley Jr." below. It's an insightful discussion of the impact Buckley had on America and the conservative movement.
Read more below and follow me on Twitter & GETTR – @sanuzis  
–Saul Anuzis
---
60 Plus Weekly Video Rewind
This week: Michigan Rep John James introduces Bill to protect Social Security & Medicare, Republicans blast Biden for lying about Social Security & Medicare, and Congressman Byron Donalds lights up House Oversight Democrats!
Links to the articles discussed in the video:
https://james.house.gov/media/press-releases/congressman-john-james-first-bill-protects-seniors-income-and-healthcare
https://www.foxnews.com/politics/republicans-blast-biden-lying-shamelessly-social-security-medicare-state-of-the-union
https://www.washingtonexaminer.com/news/house/byron-donalds-oversight-democrats-white-nationalist-event-border
---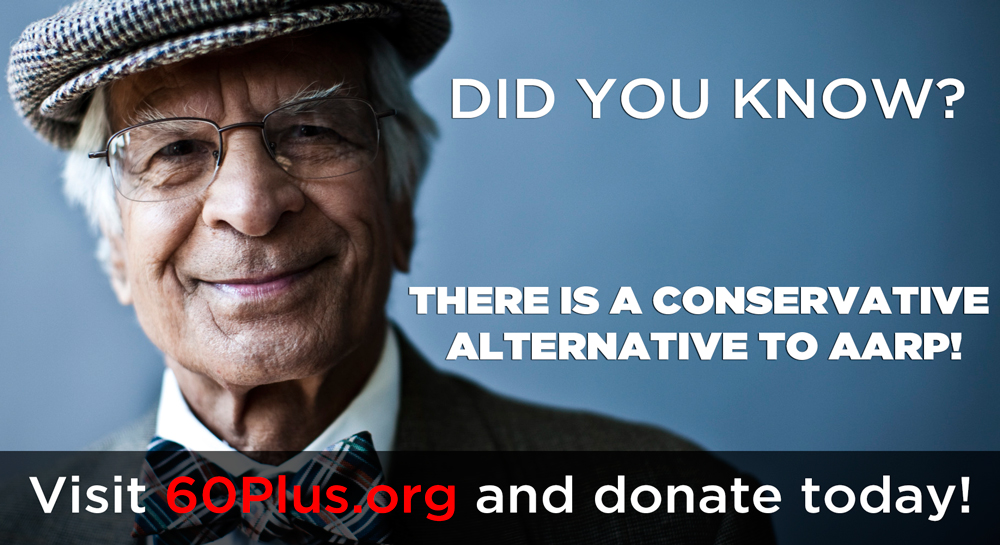 DONATE TO 60 PLUS!
We're fighting every day for seniors and retirees by working to eliminate the death tax, ensure healthcare freedom, and save social security for future generations. With your essential help we will continue the fight. You can even donate using Bitcoin and Ethereum!
Thank you for your help and support of the 60 Plus Association.
Donate Today! Visit https://www.60plus.org/donate
---
Righteous Tyrants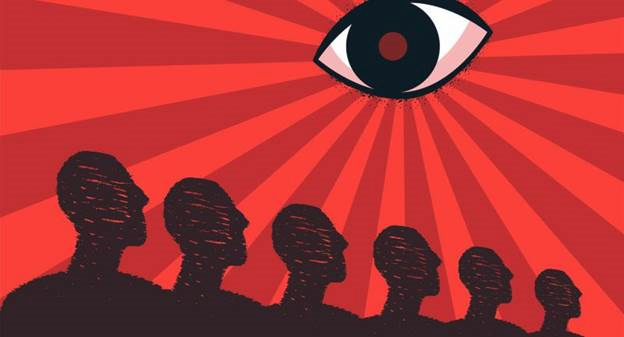 No, they're not cutting off food supplies or building labor camps but these modern-day tyrants seek the same ends: crush the opposition and control the masses.
---
Congress is set to expose what may be the largest censorship system in U.S. history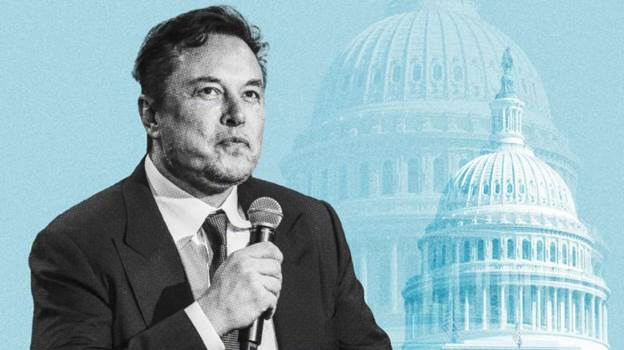 This coming week a new House select subcommittee will hold its first hearing on the FBI and the possible "weaponization" of government agencies. A variety of such controversies have contributed to plunging public trust in government and the FBI in particular.
The role of the FBI in prior scandals will remain a point of heated debate in Congress. However, members of both parties should be able to agree on the need to investigate one of the most serious allegations: Censorship by surrogate.
Many of the allegations of FBI bias are worthy of investigation. Some of those allegations are problems of personnel who can be removed. But a far more menacing problem has emerged in recent months with the release of information from Twitter.
The "Twitter files" revealed an FBI operation to monitor and censor social media content — an effort so overwhelming and intrusive that Twitter staff at one point complained internally that "they are probing & pushing everywhere." The reports have indicated that dozens of FBI employees worked on the identification and removal of material on a wide range of subjects and that Twitter largely carried out their requests.
---
Koch network to back alternative to Trump after sitting out recent primaries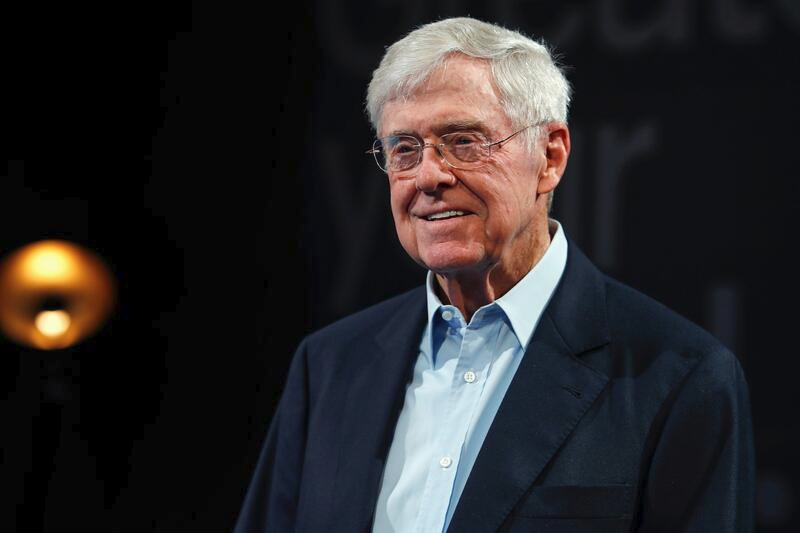 The return of one of the biggest spenders in American politics to the presidential primary field poses a direct challenge to the former president's comeback bid
The network of donors and activist groups led by conservative billionaire Charles Koch will oppose Donald Trump for the 2024 Republican nomination, mounting a direct challenge to the former president's campaign to win back the White House.
"The best thing for the country would be to have a president in 2025 who represents a new chapter," Emily Seidel, chief executive of the network's flagship group, Americans for Prosperity (AFP), wrote in a memo released publicly on Sunday. The three-page missive repeatedly suggests that AFP is taking on the responsibility of stopping Trump, with Seidel writing: "Lots of people are frustrated. But very few people are in a position to do something about it. AFP is. Now is the time to rise to the occasion."
The move marks the most notable example to date of an overt and coordinated effort from within conservative circles to stop Trump from winning the GOP nomination for a third straight presidential election. Some Republicans have grown increasingly frustrated with Trump after disappointing midterm elections in which he drew blame for elevating flawed candidates and polarizing ideas. But absent a consolidated effort to stop Trump, many critics fear he will be able to exploit GOP divisions and chart a course to the nomination as he did in 2016.
---
To win the battle of ideas, you have to show up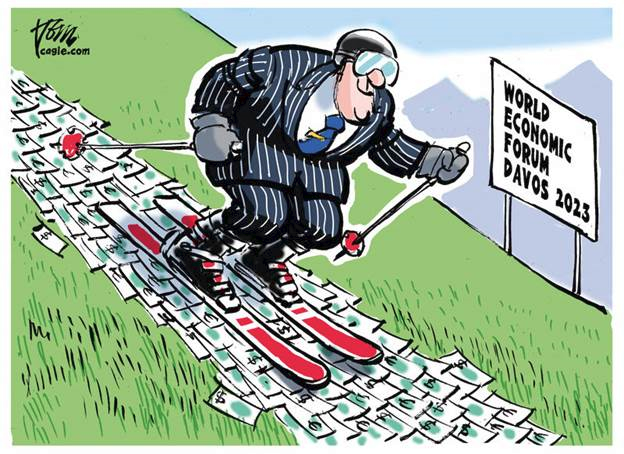 In 1790. Alexander Hamilton and Thomas Jefferson, by that time bitter rivals serving together in Washington's Cabinet, dined privately with James Madison and struck a deal. The Virginians would get Hamilton the votes in Congress needed to adopt a financial system of his design in exchange for putting the new capital city on the banks of the Potomac.
Hamilton got the better end of the deal, which is memorialized in Lyn Manuel-Miranda's musical retelling of his life in the song "The Room Where It Happens," where he reminds Aaron Burr that, "You don't get a win unless you play in the game."
That was true in 1790 and it's true today. The places where leaders in politics, media, and business intersect are the modern rooms "where it happens." The most well-known is the World Economic Forum, which just concluded its annual meeting in Davos, Switzerland.
A pricier gathering of global glitterati would be hard to find. The deals and decisions made at and because of this meeting each year shape the world of today and tomorrow. So you'd think supporters of things like free markets and free minds would be breaking down the doors trying to get in.
They're not. Instead, they're leading the charge against it. Writing the New York Post, prominent libertarian scholar James Bovard highlighted a 2016 video made for Davis that included eight predictions of what life would be like in 2030. "The highlight of the film," he wrote, "was a vapid millennial guy pictured alongside the slogan: 'You will own nothing and be happy.'"…
…For free markets and free minds to endure, those who advocate on their behalf must make themselves part of the global conversation. That requires being in Davos and at gatherings like it as part of a global collection of decision-makers and thought leaders discussing the world's problems "in the room where it happens."
---
The State Tax-Cut Movement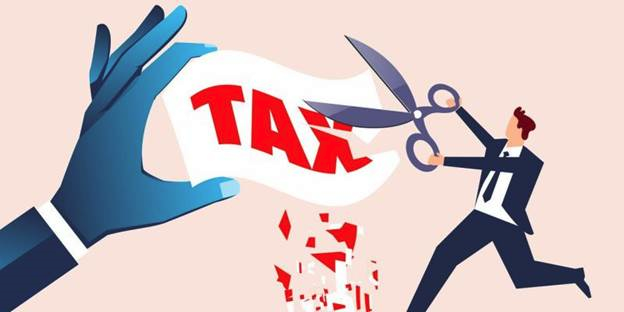 By year-end, about half of the states will have cut rates on income within three years.
Good news for taxpayers, or at least some of you: Statehouses across the country are continuing to cut taxes in a movement that shows no sign of slowing down. By year-end, nearly half of all states will have cut their income-tax rates within a three-year period. The good results so far confirm that we're in a virtuous economic-political cycle.
At least six states have kicked off their 2023 legislative sessions with income-tax cut proposals. Newly inaugurated Governors in Arkansas and Nebraska campaigned on rate cuts and are asking legislators to follow through. Leaders in Virginia and Montana want to cut rates modestly with bipartisan support. Large GOP majorities in West Virginia and Utah are considering significant cuts after hesitating last year.
Each of these states has at least one neighbor where tax rates have dropped recently, and competition is sustaining the trend. "We were the cool kid on the block 15 years ago when we moved to 5% flat," said Rusty Cannon, president of the Utah Taxpayers Association, referring to his state's flat income-tax rate this month. But in the past two years Colorado has adopted a 4.4% top rate on income, and Arizona dropped its rate to 2.5%. "We're no longer the cool kid on the block at all," said Mr. Cannon.
The tax-cutting trend took off in 2021 as state revenues boomed, driven by postpandemic reopening, rising stock prices and capital gains, and federal aid. By September 2022, 31 states were outperforming their prepandemic revenue trajectories, according to the Pew Charitable Trusts. Twenty-one states have cut their income taxes in this period, according to the Tax Foundation, and they're betting that returning revenue to taxpayers will spur faster economic growth.
---
DNC votes to shake up presidential primary calendar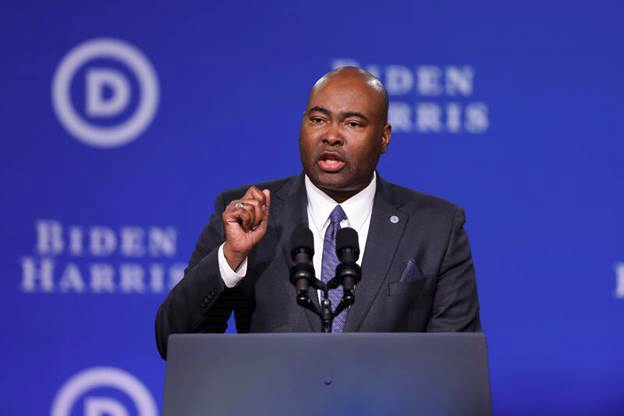 The moves elevates South Carolina to the first-place position in the primary calendar, replacing the Iowa caucuses.
Members of the Democratic National Committee overwhelmingly approved a dramatic shakeup of the party's presidential nominating calendar Saturday morning, reordering what states will vote first in primaries and upending a century of political tradition.
The new calendar — recommended by President Joe Biden and his advisers and approved by a majority vote of the DNC — elevates South Carolina to the first-place position in the primary calendar on Feb. 3, replacing the Iowa caucuses, which held the coveted perch for a half-century.
Under the new schedule, New Hampshire and Nevada would jointly host their primaries three days later on Feb. 6, followed by Georgia on Feb. 13 and Michigan on Feb. 27, two brand-new states added to the early window. But several hurdles remain to ultimately implement this calendar.
Iowa, which has held its caucuses first since 1972, will fall out of the early nominating process altogether.
"We are overdue in changing this primary calendar," said Michigan Rep. Debbie Dingell, who has led her state's effort to join the early window for almost two decades. "No one state should have a lock on going first."
---
Sarah Huckabee Sanders gets a SOTU spotlight. Trump gets the affirmation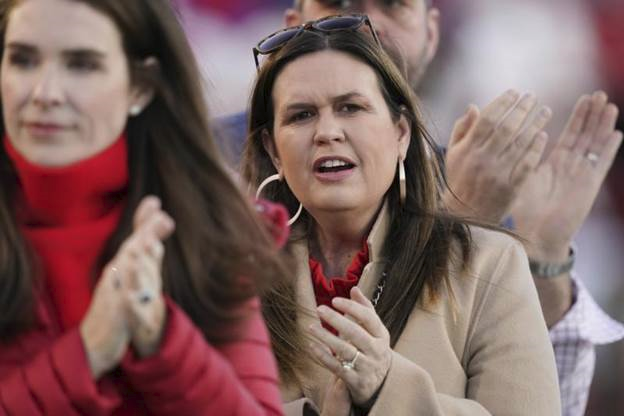 Arkansas newest governor gets a prime speaking gig. The ex-president gets proof that his imprint on the GOP endures.
Sarah Huckabee's State of the Union response Tuesday night will mark the payoff of an extraordinary bet that many Republicans took in 2016 — that they could hitch themselves to Donald Trump, accumulate power in the process and, ultimately, outlive the most unsavory parts of the association.
It hasn't always worked. In competitive states and districts, several of Trump's chosen candidates flopped in the midterms. And there's a whole fraternity of Trump allies — people like Rudy Giuliani, Roger Stone and Steve Bannon — who have found themselves embroiled in legal and political scandal.
But among those who did prosper, Sanders ranks among the richest. The former press secretary is now the governor of Arkansas, having leapfrogged dues-paying politicians who would have, in another era, been frontrunners for the post. And on Tuesday night, she will be bracketing Biden on behalf of the Republican Party — a massive responsibility for the most watched political address of the year.
"Most Republicans clearly didn't get hurt by their association with Trump," said Saul Anuzis, a former chair of the Michigan Republican Party. "They probably even benefited from it."
---
Former Congressman Peter Meijer, GOP Rep. Bill Huizenga Signal Interest in Michigan's Open Senate Seat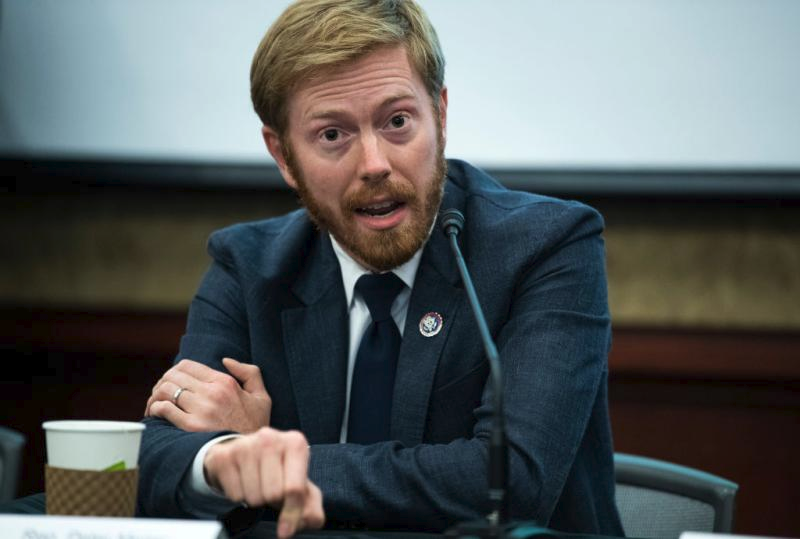 Just a month after Democratic Sen. Debbie Stabenow of Michigan formally announced she will retire in 2024, the Republican primary contest to flip her seat is already heating up.
Former GOP Rep. Peter Meijer of Michigan—an Iraq veteran who lost his primary last year after voting to impeach former President Donald Trump—confirmed in an interview that he's exploring a run for Stabenow's seat. GOP Reps. Bill Huizenga and Lisa McClain of Michigan are also strongly considering throwing their hats in the ring for Senate, The Dispatch has learned.
It's early in the cycle for so many candidates to be openly mulling Senate bids. But Republicans are enthusiastic at the prospect of flipping a rare open seat in Michigan, a blue-ish swing state that hasn't elected a Republican U.S. senator since Spencer Abraham in 1994.
---
The Enduring Legacy of William F. Buckley Jr.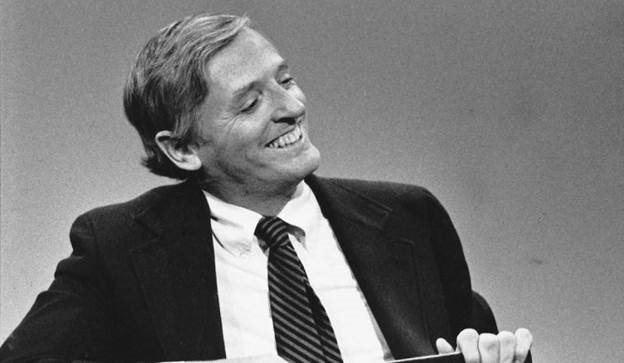 Bill Buckley did not resuscitate American conservatism. He did not rejigger it. He created it.
Let me begin with a story that tells you much of what you need to know about Bill Buckley.
After surviving instruction by professors in Yale's Department of Economics, Bill became a life-long believer in the free-market system — a believer of both the head and the heart. Over the course of his long public career as the country's best-known libertarian conservative, Bill came to personify for millions of Americans the golden oxymoron.
Happily for those of you in this room, not to mention your heirs and assigns, Bill was one of those rare creatures who excelled at converting thought to action. I saw it up close: Bill was indispensable in persuading his protégé Ronald Reagan to tilt our economic system away from the leviathan state and back toward the productive elements — toward the savers and investors, the innovators and job creators. It seems hard to believe at this remove — at a time when obscenely profligate boondoggles can be called, with a straight face, the American Rescue Plan — but during the Reagan presidency, the top individual tax rate was cut from 73 percent to 28 percent.
That was a monumental achievement. Nobody would argue otherwise. But that's not how Bill chose to describe it. From his perspective, the headline news was that the entrepreneur's share of the new dollar of revenue had just increased from 27 cents to 72 cents. That was a victory to be celebrated. That was a victory for the enterprising individual, long overdue. That was a victory for the economically marginalized, for whom growth is the only way up and out. That was a victory for the American spirit which, then as now, was desperately in need of rejuvenation. And that was a victory for the cause of freedom, which never has enough foul-weather friends.
That was Bill Buckley.
---