RNC Meeting & Debate: I made the trip out to Milwaukee to join thousands of Republicans who came to check out the next convention venue and watch the non-debate debate without the ever-growing presumptive nominee Donald Trump on the sidelines.
Trump made the right decision politically. There was no reason for him to put himself front and center and allow 8 other candidates to try and land a proverbial punch on him.
On the other hand, American voters and political activists got to see 8 other potential contenders for the presidency. No one rose above the crowd, and no one disqualified themselves from the race either.
All long shots. All trying to define, if not find, their lane. All have to hope President Trump doesn't end up running for whatever reason…or is so badly damaged going into the convention that Republicans will look to nominate someone else.
As of today, virtually a majority of Republican activists say they support Trump for the nomination. While many would like to "move on," which is different from the "anti-Trump" crowd, there still is no obvious challenger or alternative.
It's still early. There are options. And the convention is still almost a year away.
Trump? DeSantis? Youngkin???: Who do you think did well in the first debate? Have you changed your mind after watching? Vote in our post-debate poll and let us know if you feel differently than you did before.
Its EARLY…very early in the process. There are SO many variables out there and Republicans have a huge field of talented, qualified and electable candidates.
Show your preference…rank your favorites…let other Republicans and conservatives get a feel as to what you're thinking. Take this confidential poll online NOW…and let your voice be heard.
We have added the names of ALL the candidates who qualified and participated in the RNC Milwaukee Debate plus Governor Glenn Youngkin. Why Youngkin? Because Youngkin is the most often mentioned potential candidate and it will be interesting to see how Republican activists view the entire field.
Please vote…let you voice be heard!
https://www.60plus.org/gopdebate/
Read more below and follow me on Twitter & GETTR – @sanuzis  
–Saul Anuzis
---
60 Plus Weekly Video Rewind
This Week: Vivek Ramaswamy has strong GOP Debate showing, Bidenomics means people can't pay their bills, and many Gen Z don't think they will receive one penny of Social Security!
Links to the articles discussed in the video:
https://dailycaller.com/2023/08/24/google-trends-winner-vivek-ramaswamy-gop-debate/
https://www.60plus.org/gopdebate/
https://thefederalist.com/2023/08/21/bidenomics-means-americans-cant-pay-their-bills/
https://justthenews.com/politics-policy/45-gen-z-expect-get-nothing-social-security
---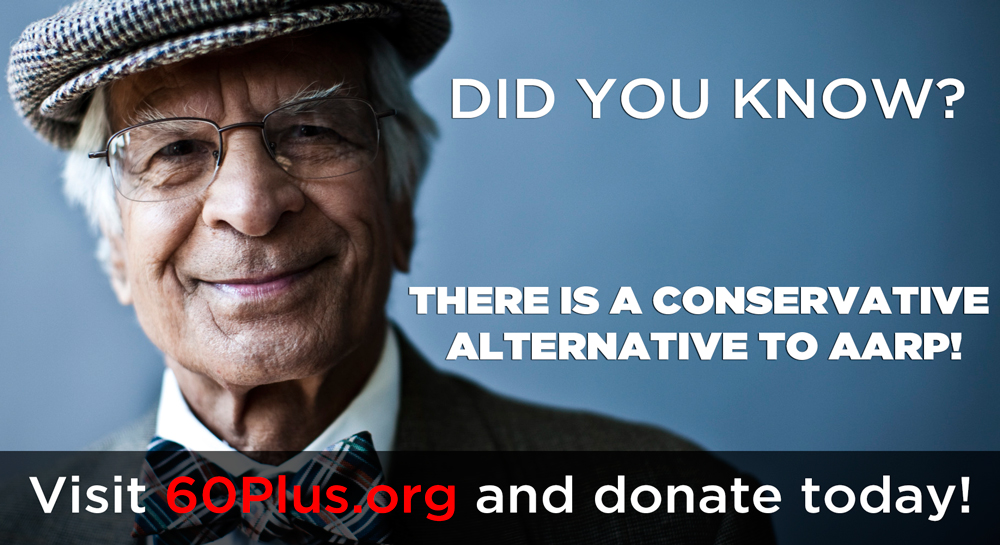 DONATE TO 60 PLUS!
We're fighting every day for seniors and retirees by working to eliminate the death tax, ensure healthcare freedom, and save social security for future generations. With your essential help we will continue the fight. You can even donate using Bitcoin and Ethereum!
Thank you for your help and support of the 60 Plus Association.
Donate Today! Visit https://www.60plus.org/donate
---
Debate Night Winners and Losers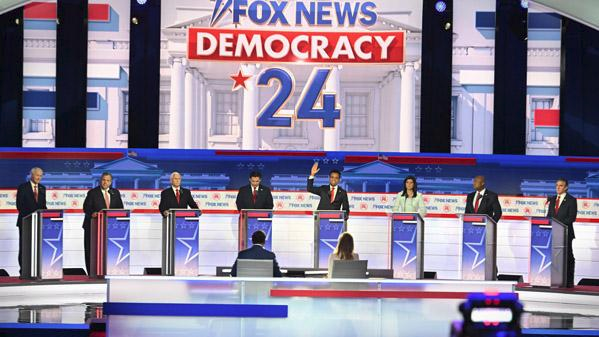 Every candidate on stage articulated how bad the Biden White House has been for this country. This was an excellent debate and a good sign for Republicans.
Callista and I watched the first Republican presidential debate in Milwaukee on Fox News with great interest. The debate stage brought back memories of the many debates we participated in when running for President in 2012.
Let me start by saying I thought Bret Baier and Martha MacCallum did a good, solid job of moderating the debate. I was concerned that too much of the program would be taken up with questions about President Donald Trump. They showed real discipline in having only one section on President Trump and focusing the rest of the debate on other issues first.
There were a couple of moments when it was clear the candidates were running away with the debate and Baier and MacCallum were really challenged to get the stage and pacing back under control. They did a great job.
While it got a bit rowdy at times, I thought it was a good sign that the candidates were engaged and energized. In the end, the debate is about the candidates – not the moderators.
There were two big winners last night.
---
The real reasons the GOP candidates are running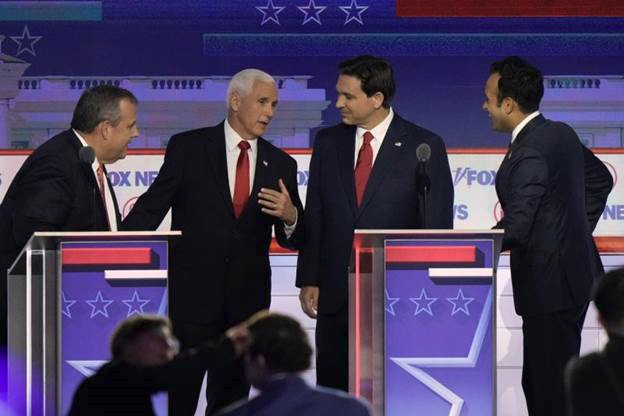 Why was Wednesday night's GOP debate even called a debate? "Political theater" would be a more apt description, but theater minus the lead actor and with no understudy.
Since no-show former President Donald Trump is favored by 55 percent of Republican primary voters, viewers were subjected to an entertaining squabble among eight candidates with a combined support of 37 percent. If Trump had an "understudy," it would have been Florida Gov. Ron DeSantis, who occupied the center podium with 14 percent — the only candidate standing with double digits for now.
Nonetheless, on the debate stage was an impressive cast running for president in the "Trumplican Party" that has morphed into a "movement" of Trump worship and fear. How can mere candidates expect to compete when the leader is still moving? They cannot and are not.
Running for president is a vainglorious exercise and often a celebrity launch pad with three minimal constitutional requirements and unlimited potential. So let's speculate about the real motives and reasons propelling the "GOP debate eight."
Interestingly, the Fox News moderators failed to ask the candidates about their plans to topple Donald Trump. Maybe that topic was too touchy and, in most cases, irrelevant to why they were running.
---
Debate offers refreshing alternative: Without Trump, Republicans focus on serious issues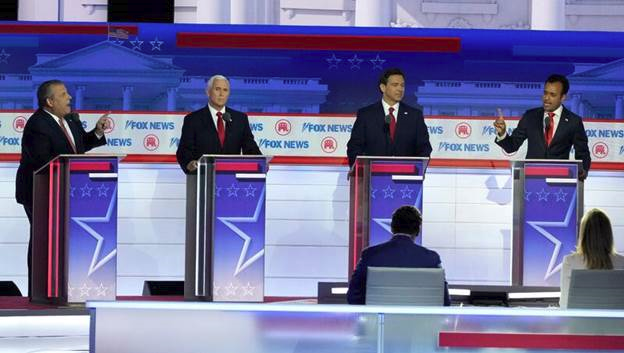 Without Trump in the mix, the eight candidates at the GOP debate could take on substantive issues that are on the minds of many Americans – not just the 'Extreme MAGA base.'
So this is what life would be like if Donald Trump would finally exit the stage.
The first Republican presidential debate of the 2024 campaign offered a glimpse Wednesday night of what candidates could focus on without the former president's domination and bullying.
Since Trump decided to ditch the debate, the eight contenders on the stage here offered tangible ideas about how to address the most pressing issues of the day, including: the economy, inflation, abortion, immigration, crime, education and foreign policy.
For most of the two-hour forum, the presidential hopefuls sparred about the future – not the past – something that has been sorely lacking in current Republican circles. In fact, Trump didn't even come up in any meaningful way until nearly an hour into the debate, when candidates were asked to address his four criminal indictments and conduct as president.
---
Yes, Donald Trump is ahead in the delegate battle. That has not changed.
FHQ appreciated the delegate story from CNN yesterday, but honestly, I cannot really tell what contribution it is making. The general story is that in the race for delegates in the Republican nomination process, former President Donald Trump is ahead. He is ahead in influencing the setting of what the Trump campaign considers to be favorable delegate rules. [They certainly are rules that benefit frontrunners, assuming said frontrunner hits some particular benchmarks in the voting across the country during parts of the first six months of 2024.] That, in turn, should give Trump a leg up when delegates are actually allocated. Or in the worst case scenario — again, from the Trump campaign perspective — insulate the former president to some degree should an insurgent (or insurgents) rise, prolonging the race for the nomination.
But most of the tale that the folks at CNN tell is one covered throughout 2023 in reporting at other national outlets. In fact, it ends on essentially the same "rigging/Ken Cuccinelli" note that a Politico story from earlier in August detailed. There is not a lot of news here. However, that is not to say that there is none.
It has been clear for much of the year that both Trump and the campaign apparatus around him have been working his connections with state parties built during the course of his presidency. That network is stronger in some areas of the country than others, but it is an area of strength that one would expect for a former president. Trump should be ahead in these efforts and he is. Actually, it would be a much bigger story if he was not. But the story beyond Trump is perhaps what is more interesting and it is twofold.
---
America Needs A Palmerstonian Foreign Policy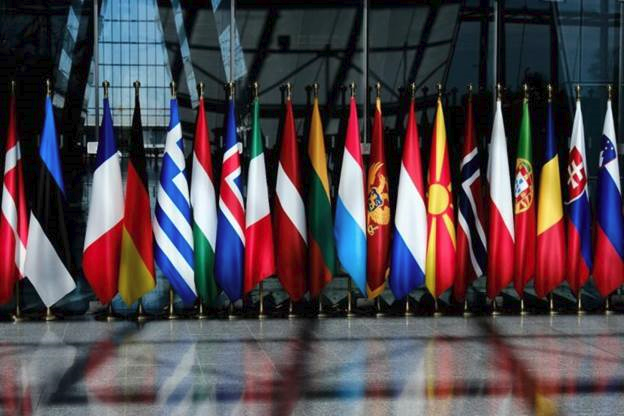 While many in the United States seem to adhere to the idea that other countries are either eternal friends or perpetual enemies, many of America's own allies think differently.
After Russia invaded Ukraine in February 2022, the United States quickly learned that many of the governments which Washington regarded as allies, partners, or potential partners would not meet American expectations. While many Western governments have joined the United States in sanctioning Russia and arming Ukraine, many others—especially (but not only) those in the Global South—have not done so. Indeed, many have continued to buy Russian oil and trade with Moscow, thus helping support the Russian war effort.
Divergences between the United States and its allies, though, did not just begin with the Ukraine war. Several of America's allies have been cooperating with some of its adversaries, including Iran, Russia, and China. Western countries bought Russian oil and gas not just before the start of the Russia-Ukraine war, but even after it. There are several countries that have been actively trading with Iran—including the United Arab Emirates (UAE), whose leaders have decried what Emiratis describe as insufficient American protection against Tehran. And not only have many countries throughout the world been unwilling to join either the Trump or Biden administrations in imposing economic sanctions on China, but America's own robust trade with China has continued, even if through third countries.
This, however, is not a new problem. Indeed, America has had difficulties managing its allies ever since it has had allies. The list includes America's being at odds with Britian, France, and Israel during the 1956 Suez crisis with Gamal Abdel Nasser's Egypt; Washington's difficult relations with French president Charles de Gaulle in the 1960s; Washington's efforts to navigate the animosity between NATO allies Greece and Turkey, which have been ongoing since before both joined NATO; opposition from France and Germany in particular to the U.S.-led intervention in Iraq that began in 2003; and Israeli and Saudi opposition to the Obama administration working with Britain, France, and Germany (as well as Russia and China) to achieve the 2015 Iranian nuclear accord. Many other such instances could be mentioned.
---
Fired Ukrainian prosecutor Shokin says Joe and Hunter Biden DID take BRIBES – and were behind his ousting: 'Isn't that corruption alone?' he says in preview of bombshell interview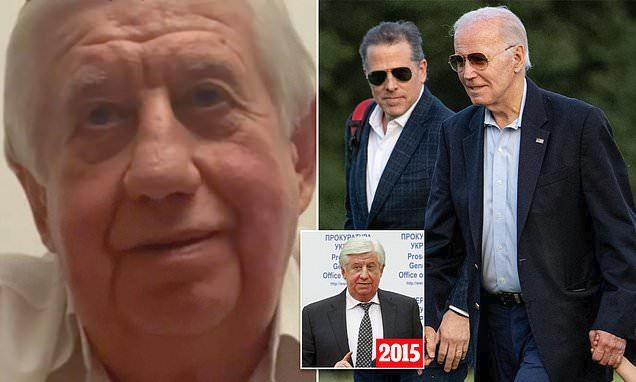 Former Ukrainian Prosecutor-General Viktor Shokin is accusing Joe and Hunter Biden of 'corruption' – saying they accepted large money 'bribes' from Burisma and were behind his firing.
Shokin, who was ousted as Ukraine's top prosecutor in 2016, made the accusations during excerpts of an upcoming explosive interview airing on Fox News.
At the time of his firing, he was investigating oil company Burisma Holdings for corruption – when Hunter was serving on the firm's board.
'I do not want to deal in unproven facts. But my firm personal conviction is that yes, this was the case. They were being bribed,' Shokin says in the clip of the interview.
'The fact that Joe Biden gave away $1 billion in U.S. money in exchange for my dismissal – my firing – isn't that alone a case of corruption?' he continues in another clip.
---
Ukraine's counteroffensive might yet surprise critics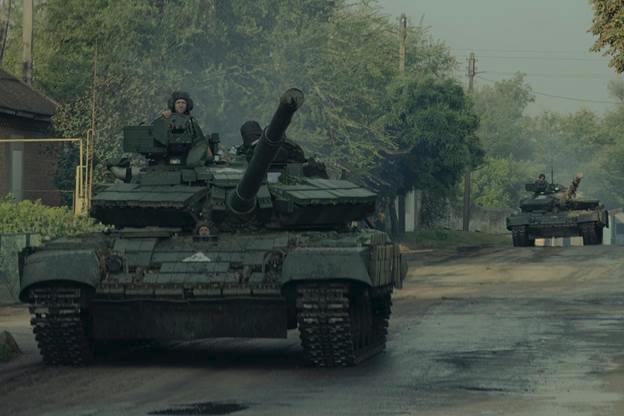 The rapid Ukrainian breakthrough and advance that many hoped for has not occurred. Media coverage has grown gloomier in recent weeks on the back of fragmentary journalistic accounts from the front and reported intelligence assessments from Western analysts. The news has not been great. The fight against Russia has proved to be bloody and slow — a very hard slog.
But observers would be wise to temper their pessimism. War does not proceed in a linear fashion. Defenders can hold for a long time and then suddenly break, allowing an attacker to make rapid gains before the defense solidifies further to the rear. The Ukrainians aim to generate exactly this effect — and there is reason to think they can. Ukraine's offensive push is far from over. In fact, it is still in the early stages — just 10 weeks into what is likely to last at least four more months.
Penetrating a modern defense in depth such as the Russians established in southern Ukraine is a tall order for any military. The U.S. military has done it twice in modern memory, both times against Iraq. In 1991, after pummeling the Iraqi forces for 39 days from the air, a U.S.-led coalition of 650,000 troops penetrated and outflanked Iraqi defenses, crushing the Iraqi military in 100 hours. In 2003, a smaller U.S.-led force destroyed a badly degraded Iraqi military within a few weeks.