"When all the objectives of government include the achievement of equality – other than equality before the law – that government poses a threat to liberty." ~Margaret Thatcher
"Republicans did win the Civil War. That's why there is no more slavery. It was a Republican president who issued the Emancipation Proclamation. It was a Republican-controlled Congress that voted for the 13th Amendment, outlawing slavery." ~Thomas Sowell
Democrats are Desperate – Democrats are Lying: Democrats are pitching Medi-Scare to the American voter saying: "Republicans plan to end Social Security and Medicare if they take back the Senate."
It's a lie!
Even the Washington Post gave them Four Pinocchios when their Fact Checker wrote:
"Don't worry, seniors: There is no such plan… In campaign attacks, Democrats often conjure up nonexistent plans by Republicans to terminate or somehow undermine the programs. This tactic has certainly given us material to fact-check… This is yet another example in which Democrats strain to conjure up a nonexistent GOP plan regarding Social Security and Medicare. Murray earns Four Pinocchios."
See our ad calling them out: https://youtu.be/xqmf0zmtLow
Biden's Inflation: As national Republican strategist Dave Carney said: "People my age and younger — we have never had the president of the United States, the leader of the free world, tell us to buy f@&%ing generic raisin bran. That's his solution."
Carney was referring to comments from Biden last week when he suggested Americans may no longer be able to afford "Kellogg's Raisin Bran."
Pandemic Amnesty?: The left is laying the groundwork for their excuses and suggesting that Americans should "declare a pandemic amnesty" and just forgive and forget everything that statists did to our society. NO, we must openly and fairly examine what happened and make sure it NEVER happens again.
Remember:
They closed your church.
They closed your schools.
They closed your kid's playgrounds.
They took your job.
They destroyed much of our economic prosperity.
They terrorized your children with mask mandates.
They made you wear a mask that didn't work.
They stopped you from visiting your parents/grandparents in nursing homes.
They made you cancel family gatherings and funerals.
They scared most of society into submission and isolationism that will be tough to overcome.
There is much that needs be investigated, uncovered and understood before we forgive and forget. Unfettered government is a direct challenge to liberty.
Voting Matters: It's GOTV time…yes, Get Out the Vote folks. If you want a check and balance on the WOKE, progressive left Democrat's agenda…we need to get conservatives, Republicans, and Independents to vote for normalcy.
The far-left controls today's Democrat party. Biden blindly and loyally is going along.
With a Republican Congress Biden will be "forced" to negotiate and look for consensus…versus pushing more of the crazy policies Democrats forced on America.
Vote…bring your friends and family…grab a neighbor…forget the polls being reported in the new media…its close…EVERY vote will make a difference.
Read more below and follow me on Twitter & GETTR – @sanuzis  
–Saul Anuzis
---
60 Plus Weekly Video Rewind
In this week's video rewind- Twitter does a massive fact check on the White House, CNN spotlights the devastating impact of inflation on Senior Citizens, news media bias is exposed, and Senator Rick Scott sets the record straight!
https://www.foxnews.com/politics/white-house-deletes-tweet-flagged-twitter-credited-biden-social-security-payment-increase
https://www.cnn.com/2022/10/25/economy/inflation-impact-on-seniors/index.html
https://www.newsbusters.org/blogs/nb/rich-noyes/2022/11/01/study-dangerous-partisanship-tvs-midterm-coverage
---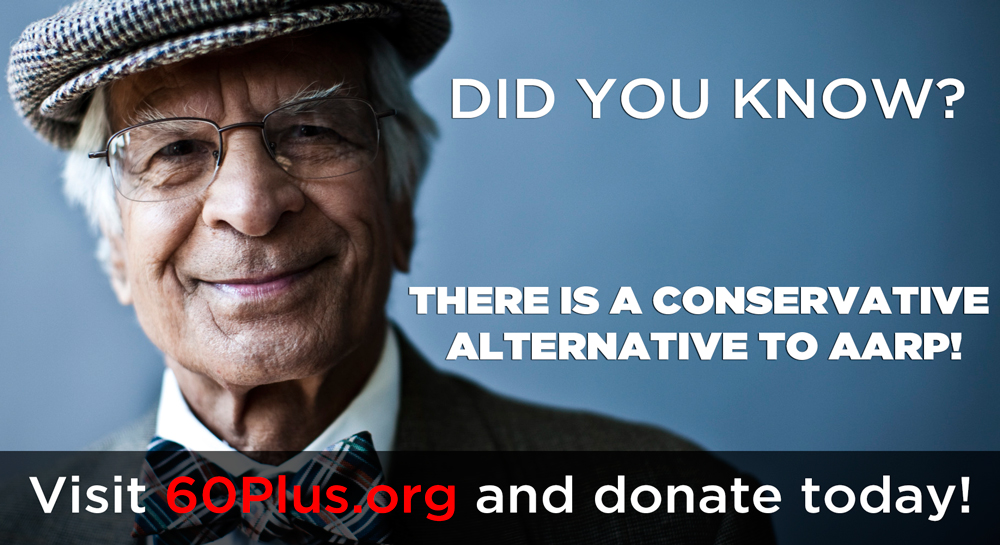 DONATE TO 60 PLUS!

We're fighting every day for seniors and retirees by working to eliminate the death tax, ensure healthcare freedom, and save social security for future generations. With your essential help we will continue the fight. You can even donate using Bitcoin and Ethereum!
Thank you for your help and support of the 60 Plus Association.
Donate Today! Visit https://www.60plus.org/donate
---
Republicans, Don't Be Fooled By Fraudulent Left-Wing Polls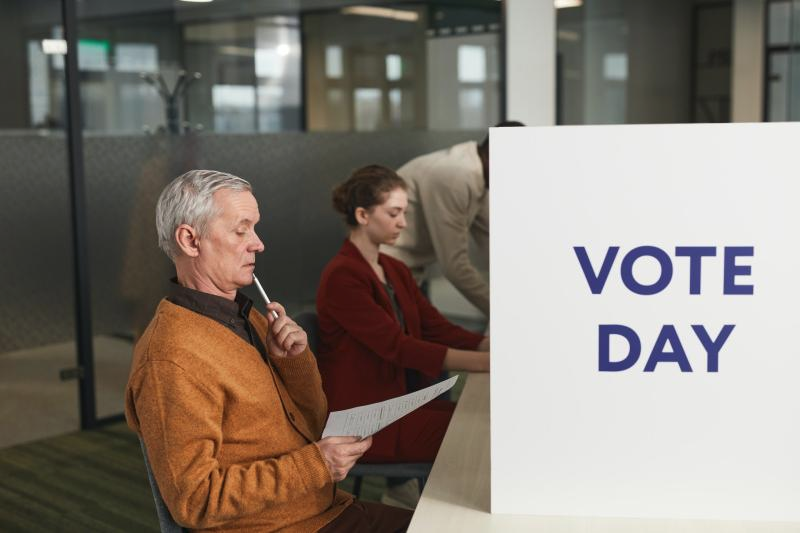 Democrats and the media are notorious for using biased polls to shift elections in their favor. GOP voters shouldn't fall for these tricks.
predictable among the legacy media that they have become almost as much of a fall tradition as pumpkin carving and the changing of the leaves. Left-leaning journalists take particular delight in using flawed polling to construct distorted narratives to discourage conservative voters from showing up at the voting booth.
Despite recent polling that indicates Republicans are likely to retake the House and have a good shot at retaking the Senate, Democrats and their allies in the legacy media continue to advance phony arguments to suggest Republicans are disadvantaged by things voters don't care about. For instance, the corporate media continues to relentlessly insist that abortion will "shape the midterms," despite that issue ranking lower in importance to voters than others such as inflation, crime, and immigration…
…That's the effect of the relentless media coverage of skewed polls: Convince independents to switch to the team that appears to be winning and convince conservatives to stay home. But Republicans and independent-minded conservative voters shouldn't fall for the left's real attempt at voter suppression. The stakes are too high; if the left keeps control, they would have two more years to enact more disastrous policies.
The stakes have never been higher. If conservatives take heart and show up, despite the biased polls, they have an opportunity to stop the left's power grabs in their tracks. The future of secure borders, unborn lives, strong families, and safe communities all hang in the balance.
In the days remaining before the midterm elections, voters should view news about polling with a skeptical eye. History shows we shouldn't be discouraged by skewed poll numbers. And by the same token, we shouldn't be lulled into complacency by putting too much trust in polls that project our candidates as winning. Vote as if your future depends upon it because it certainly does.
---
Democrats attack GOP over entitlements, with abortion leaving some unmoved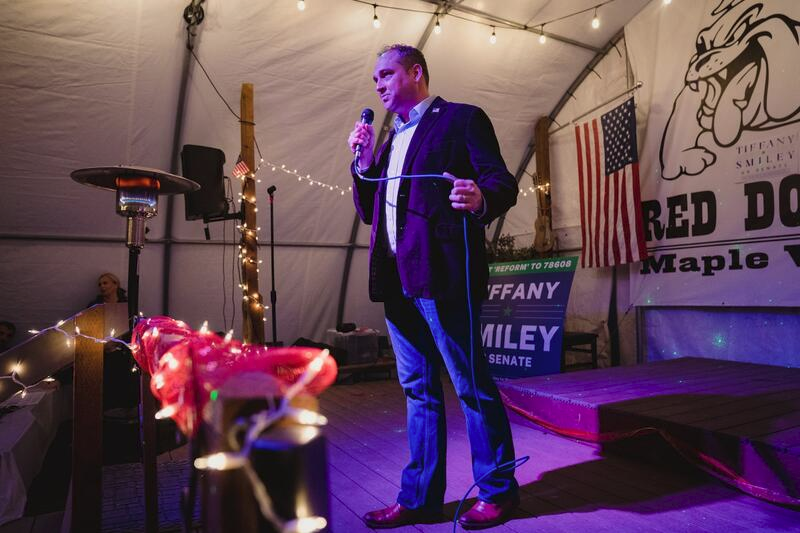 Independent voter Camron Barth agrees with the barrage of Democratic attack ads labeling GOP candidate Matt Larkin as "too extreme" on abortion. But he's leaning toward Larkin, largely because of high inflation and the Republican's support for law enforcement.
Recently, the 36-year-old 911 dispatcher saw a new Democratic attack — this one portraying Larkin as "extreme" and a threat to Medicare and Social Security. It caught his attention, but he didn't believe it. "I think it's just white noise at this point," he said of campaign ads.
What Barth saw is part of a broader shift by Democrats toward a closing message aimed at voters like him, whom they have been unable to win over with a barrage of negative ads on abortion in recent months. Democrats are shifting some ad resources away from abortion while party leaders, candidates and allied groups increasingly tag Republicans as "extremists" on economic issues. They are focusing more intensely on entitlement programs and other benefits as Republicans knock them on inflation…
…While Larkin has said there is "not an area of the federal government that I wouldn't consider shrinking," he denied any desire to cut Medicare or Social Security in a debate last week. "This is a time when people are depending on those things," he said. "They paid into it. They earned it. They deserve it."
---
Don't Let Patty Murray's Ads Fool You: She Opposed Popular, Bipartisan Rx Coverage for Seniors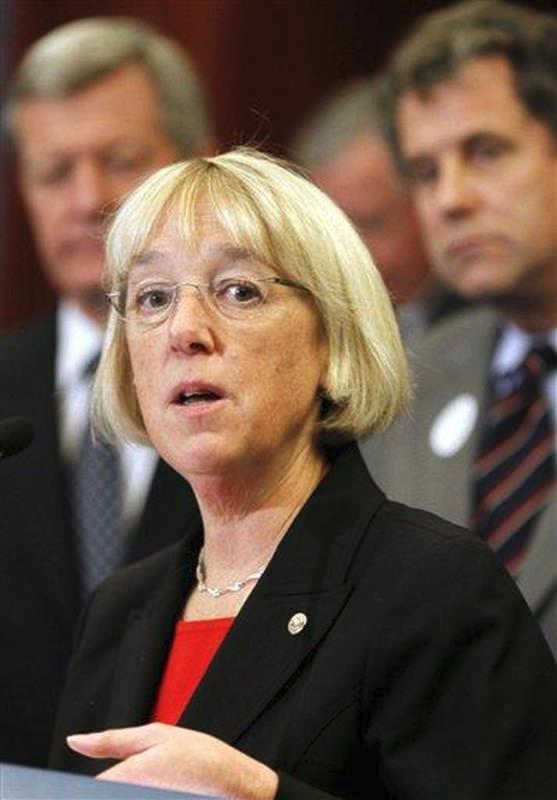 In case you couldn't tell by the influx of political advertisements blanketing television screens from coast to coast, campaign season is in full swing. And as Democrats face a tough midterm election cycle, it's no surprise that many have resorted to a misleading, but predictable, campaign trope: scaring seniors about the 'dangers' of electing Republican candidates.
Across the country, Democratic candidates are criticizing their Republican opponents for wanting to destroy Social Security and Medicare. But voters, especially seniors, shouldn't be fooled by these deceptive attacks.
In fact, Washington State's Senior Senator, Democrat Patty Murray, recently earned Four Pinocchio's from The Washington Post for her claim that "Republicans plan to end Social Security and Medicare if they take back the Senate."
---
The false claim that Senate Republicans 'plan to end Social Security and Medicare'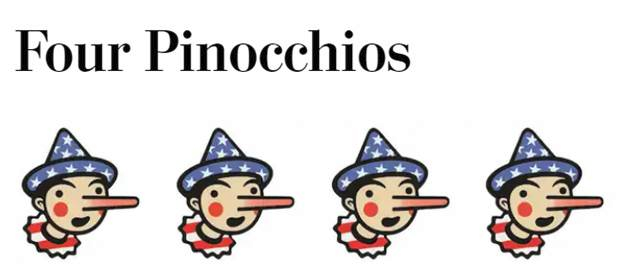 "Republicans plan to end Social Security and Medicare if they take back the Senate."
— Sen. Patty Murray (D-Wash.), in a tweet, Sept. 25
When an election campaign enters its final weeks, year after year, both political parties rely on familiar themes to attack their opponents.
For Republicans, it's crime and immigration. For Democrats, it's Social Security and Medicare.
Murray, who has been in the Senate since 1993, is running against Republican Tiffany Smiley. Murray's tweet is a succinct example of what we called "Mediscare" attacks — an effort to warn seniors that Republicans will take away their hard-earned benefits. Indeed, the rest of the tweet stated: "Washington seniors who have spent their lives paying into these programs deserve better — and I'll keep fighting to make sure they get it."
---
Hypocrisy: Biden's Missing Democracy Pages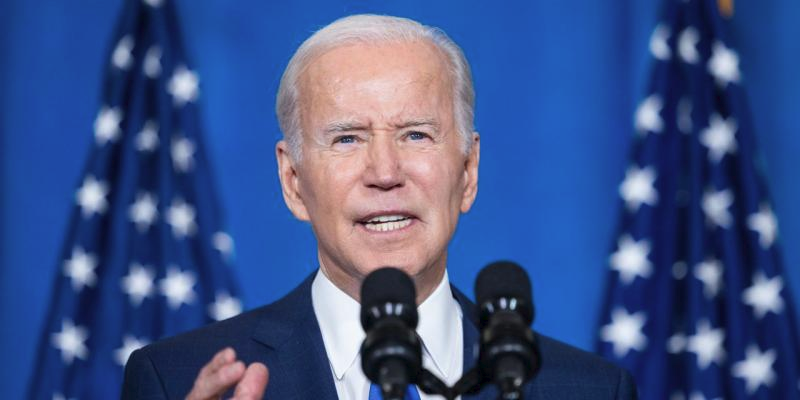 The President left out a few things in his speech. Here's what might have been lost on the way to Union Station.
President Biden delivered a televised speech Wednesday night telling Americans that "democracy is on the ballot for all of us." He warned at Union Station about political violence and said all candidates need to honor election results for democracy to prevail and prosper.
He also linked the recent assault on Paul Pelosi with the Capitol riot of Jan. 6. He warned in particular about the threat from Donald Trump and his election denial after 2020, and from "the MAGA Republican Party, the minority of that party."
When Mr. Biden had finished, we wondered if he had inadvertently left something out. How could a presidential speech about democracy in danger, especially six days before Election Day, focus merely on the threat from one political party? Perhaps some pages had inadvertently fallen from the speech while they were being carried to the Oval Office by chief of staff Ron Klain.
With that possibility in mind, and in a spirit of goodwill, here's what Mr. Biden might have added if he is sincere about our democratic peril and wants to persuade the country:
---
With deep recession coming, Biden prepares by … blaming Republicans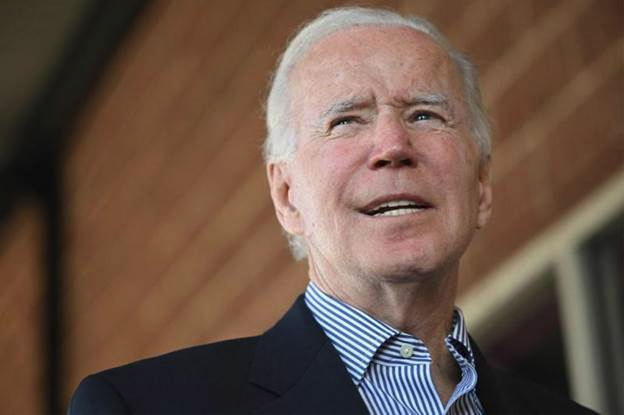 A serious recession next year is already baked in, but don't worry: President Joe Biden is on it. That is, he's getting set to . . . blame Republicans.
Of course, the real cause is his own disastrous policies: The nation already hit recession as traditionally defined with two quarters of negative growth in the first half of the year, and the third quarter only scored as positive thanks to a shrinking trade deficit driven by higher energy exports. Consumer spending actually slowed.
The Bloomberg Economics forecast finds a 100% chance of deep recession next year; some two-thirds of business economists in the National Association of Business Economics survey say the same. For more warnings, ask Jeff Bezos or Goldman Sachs CEO David Solomon.
So there was Biden last week, thundering that a GOP victory in the midterms will "crash the economy" and hike inflation, while bizarrely arguing Democrats "are fiscally responsible."
Biden admits Thanksgiving costs 'a lot of money,' says world is 'in disarray'
He brags that the federal deficit dropped by $1.4 trillion in the last fiscal year, skipping the facts that 1) the cause was simply the end of COVID emergency outlays and 2) it would've dropped twice as much without all the new spending he's rammed through.
---
Police Are Warning About Soft On Crime Policies: 'We Cannot Keep You Safe'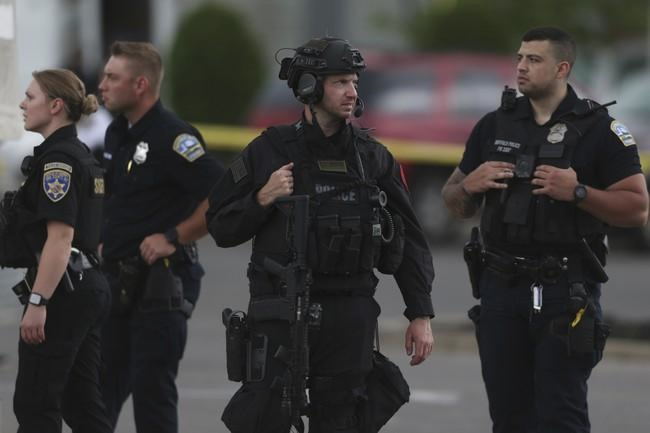 Law enforcement officials are sounding the alarm on heightened crime throughout the country, warning about the dangerous implications of police department shortages and rising crime rates among citizens.
National Police Association spokesperson Sgt. Betsy Brantner Smith told Fox News that since 2020 there has been an unsettling amount of officer resignations (up 18 percent) and retirements (up 45 percent), making it difficult to protect the streets.
We can't get new people to this profession because law enforcement has been lied about," Smith said, adding "we've been vilified. So we're heading we're in a crisis."
Smith also said that police departments in at least 11 cities, including New York, Chicago, Los Angeles, Philadelphia, and Seattle are severely understaffed, making it extremely unsafe for people.
LAPD Detective Jamie McBride warned that Los Angeles is like a walking crime scene.
"It's not safe here… I've been telling people for over a year, do not to come to Los Angeles. We cannot keep you safe," McBride cautioned, adding "every day is living in a movie set, between the movie 'Purge' with all the violence, crimes and murders, and 'The Walking Dead,' because you got all these people there on drugs in the homeless tents."
---
The Switcheroos Of The Two Parties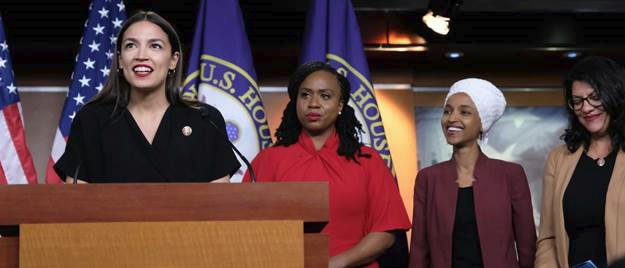 Our two parties have both changed, and that explains why one will win, and one lose in the midterm elections.
The old Democrats have faded away after being overwhelmed by radicals and socialists.
Moderates who once embraced former President Bill Clinton's opportunistic "third way" are now either irrelevant or nonexistent.
Once considered too wacky and socialist to be taken seriously, Senator Bernie Sanders, I-Vt., the performance-art "squad," the radicals of the Congressional Black Caucus, and Senator Elizabeth Warren, D-Mass., and her hard progressive wing are today's Democratic Party kingpins.
The alienating radicals of Antifa and Black Lives Matter often serve as the new party's shock troops on the streets. They opportunistically appear to push the party to embrace no-bail laws, defunding the police, and the destruction of the fossil fuel industry.
Since none of those positions poll even close to 50 percent with the public, the Democrats routinely either slur their opponents as racists, nativists, and climate denialists or obsess on another Trump psychodrama distraction from the Russia collusion hoax to the Mar-a-Lago raid.
---
Democrats turn on party leadership as midterm hopes fade despite supportive voting records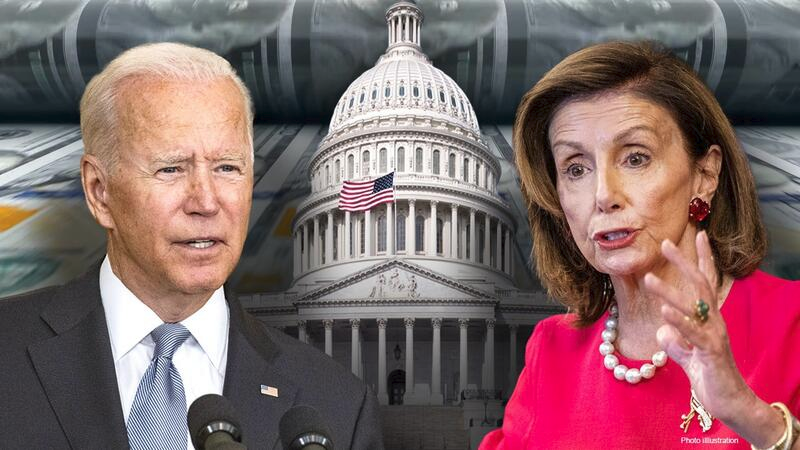 Republicans have continued to make gains in the final weeks before the November midterms
As hopes look increasingly bleak for Democrats less than two weeks from Election Day, a number of the party's candidates at risk of losing their races have begun calling for House Speaker Nancy Pelosi, Senate Majority Leader Chuck Schumer and President Biden to be replaced despite their voting records largely aligning with party leaders.
Although Democrats' cries for "new blood" began with the rise of the party's far-left members, such as the "Squad," voters in many areas of the country that aren't buying into "woke" culture, and are seeking a solution to the economic challenges that have become central issues in the midterm elections, are driving these candidates to turn on their leaders.
In September, Democratic Ohio Senate candidate Rep. Tim Ryan, who is trailing in the polls to Republican rival JD Vance, called for the next generation of leadership to take hold of the party when asked in a radio interview if he thought Biden should run for a second term in 2024.
Biden remains widely unpopular across the nation with an underwater approval rating, including in Ohio, where some of the the latest polls show just 37% of voters approving of his job performance as president.
"My hunch is that we need new leadership across the board," Ryan said, including the Republican Party in his comments. "Democrats, Republicans — I think it's time for a generational move."
Ryan hasn't invited Biden to join him on the campaign trail as he seeks to make up ground against Vance, and recently vented frustration that national Democrats weren't investing more money into his race.
Despite his calls for a party leadership change, Ryan's voting record while in Congress shows he's voted in tandem with Biden 100% of the time, according to FiveThirtyEight. Data from ProPublica shows he's also voted with Pelosi 100% of the time.
---
Study: The Dangerous Partisanship of TV's Midterm Coverage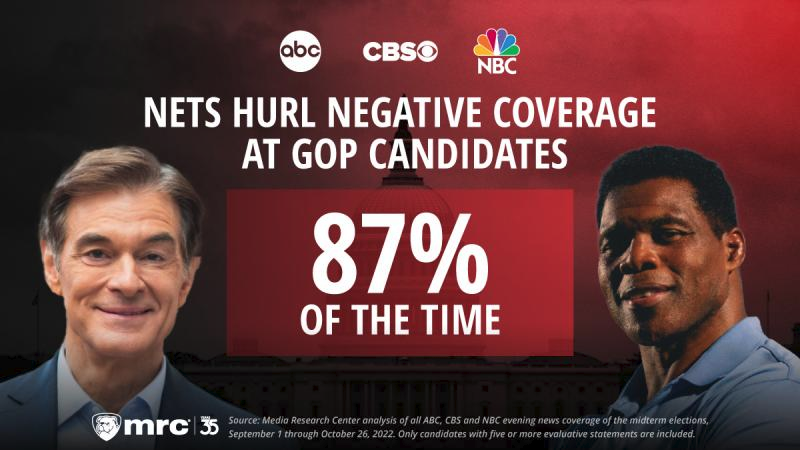 Four years ago, TV's midterm coverage hammered Republican candidates and then-President Trump with 88 percent negative spin while sparing Democrats similarly bad press. This year, Democrats are in charge of the White House and both chambers of Congress, yet a new Media Research Center study of ABC, CBS and NBC evening newscasts finds that Republicans are receiving coverage that is just as negative (87% negative) as in 2018, while Democrats — including the President — are drawing far less scrutiny than the party out of power.
And another favor for Team Blue: the dominant topics within these campaign stories — GOP candidate controversies, abortion rights and the danger of "election deniers" — perfectly match the topmost items in Democrats' campaign playbook. Our study shows discussion of these issues within campaign stories far eclipsed that of the economy and inflation, issues that voters deem most important.
This year's study looked at the same period of time as we did in 2018, from September 1 to October 26. This year, the Big Three evening newscasts aired 115 stories which mentioned or discussed the midterm elections during, with a total airtime of 213 minutes, or about 60 percent more than the 130 minutes we tallied four years ago.
---
WHY DEMOCRATS ARE LOSING HISPANIC VOTERS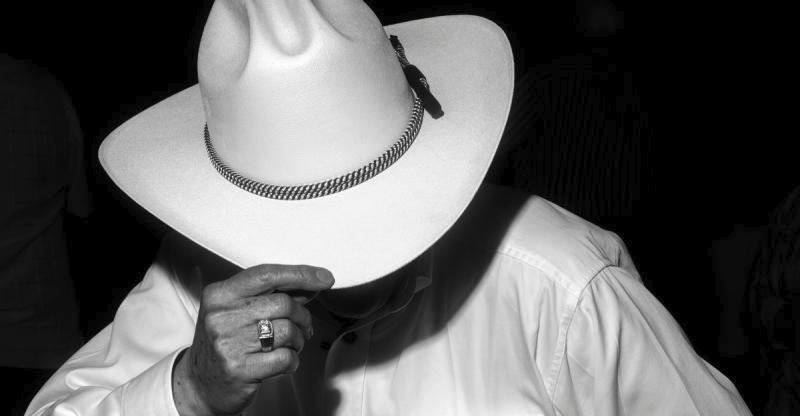 The left has alienated America's fastest-growing group of voters just when they were supposed to give the party a foolproof majority.
The Hispanic population was just beginning to boom, and the potential of these voters to tip elections toward Democrats—nationally, but particularly in states like Arizona—was becoming more apparent with every campaign. Hispanics are not a monolith, even if the political class treated them as such. The Wilcoxes wanted to harness the political promise of their community. What they didn't want was to be taken advantage of. They felt that Democrats were prone to patronizing Hispanics, offering noble rhetoric but never a seat at the table. Earl and Mary Rose decided that the only way to advance their interests was to start organizing, creating a base of power separate from the party's, making the Hispanic vote so essential that no Democrat could win without it…
… And then the strangest thing happened. People started coming into El Portal to vent their frustrations and unload their grievances—against the Democratic Party.
"Our community, we may not be educated at the highest levels, but we have a lot of street smarts. We know when people are bullshitting us," Earl tells me, motioning to the people sitting around us. "You know what they say to Democrats now? 'Es pura cábula.' Bunch of bullshit."
Over the past few years, Hispanics have begun abandoning the Democratic Party, defying generations of political patterns and causing varying degrees of panic on the left. In the 2018 midterm elections, when Democrats regained control of the U.S. House of Representatives, they won the Hispanic vote by 40 points nationally. In 2020, Democrats still carried the vote by an estimated 33 points against Trump himself, though the party's margin against GOP candidates nationwide shrank to 27 points. This summer, numerous polls showed Hispanics splitting in a statistical tie between the two parties. Even if such findings are exaggerated—several recent surveys have shown Democrats reestablishing an advantage among these voters—it's evident that Republicans are poised next week to win their biggest share of Hispanics in the modern era.
---
Including noncitizens in census devalues votes of citizens, unjustly alters House representation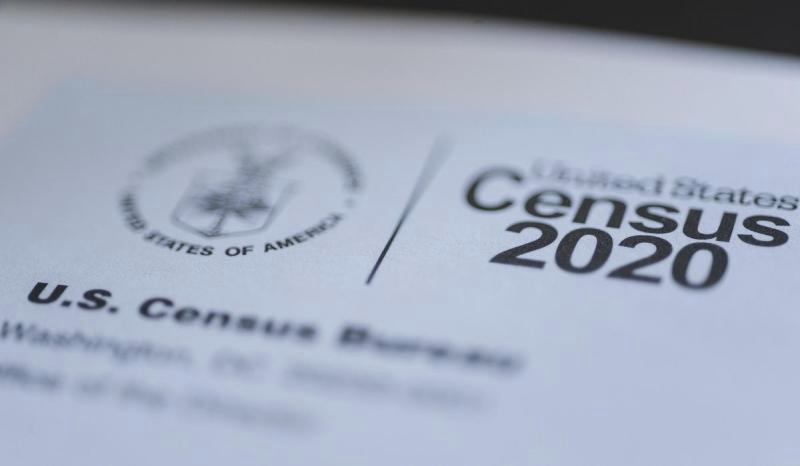 You may have missed it, but a recent Census Bureau report revealed that the bureau made significant errors in the most recent census, overcounting the population of eight states and undercounting the population of six states. As a result, the citizens in undercounted states, such as Florida, did not receive all of the congressional representation to which they are entitled, while citizens in states such as Minnesota and Rhode Island that were overcounted are overrepresented in Congress.
As everyone who filled out a census form in 2020 knows, we were meeting the requirement of Article I, Section 2 of the U.S. Constitution that mandates an "actual enumeration" of the U.S. population every 10 years. The year 2020 was the 24th census conducted in our history.
While that population data is used for many different statistical purposes, including the distribution of federal funds under programs that provide money to the states based on their share of the U.S. population, its constitutional purpose is to apportion representation in the House of Representatives. That also affects presidential elections, since apportionment determines how many votes a state has in the Electoral College. Under Section 1 of Article II, the number of electors for each state is two U.S. senators plus the number of its representatives.
Generally, if a state, for example, has 10% of the total population, then it is entitled to 10% of the representatives in the House. This is not always the case, though, due to another provision in Section 2 of Article I that provides that "each state shall have at least one representative."
This, obviously, can affect apportionment for the other states.
---
America's Midterm Maps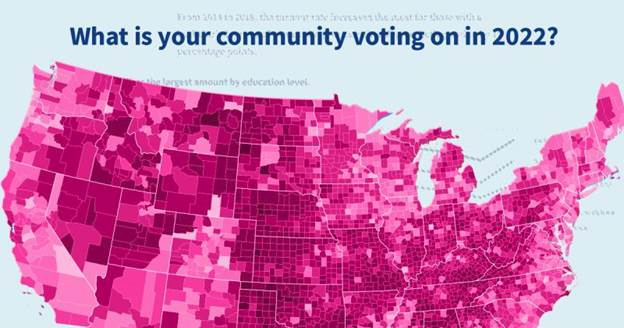 The races on you midterm ballot depend on where you live. USAFacts has overlaid voting community boundaries for a unique view of where your vote counts.
---
2022 polling: The bad, the ugly and the really ugly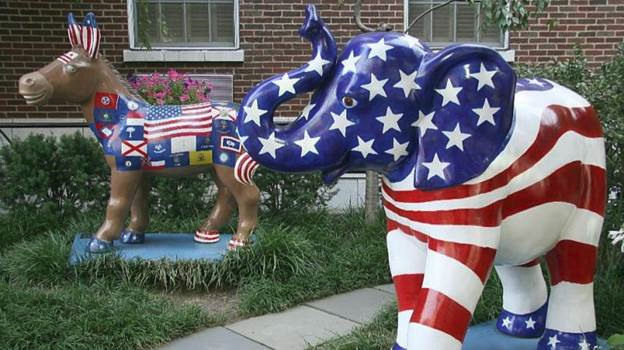 Pollsters may be heading for a beating, perhaps even worse than the Democrats.
Is a Republican wave building for Election Day? Possibly, but that wave may already be here, and it may have been coming for weeks. Pollsters may be heading for a beating, perhaps even worse than the Democrats.
In 2016, Trump's win shocked the media and the polling community. But the fact is Trump was always within the margin of error in the national polls, and Hillary Clinton never got above 50 percent. The state polls were problematic (to say the least), but the national polls were not that far off. The issue was the media refused to believe Trump could win and would not report objectively.
The polling was much worse in 2020. The polls undercounted the Trump margin badly in several states, less so nationally. That Trump lost covered up the errors. Worse, the polls whiffed at the state level. Senate races in Maine and North Carolina were called wrong, while margins in Alaska, Iowa, Montana and South Carolina were much larger for Republicans.
It is perfectly legitimate for polling estimates to be wrong. Polls are a sample of the larger electorate, and any sample can and often is off by at least a little bit — that's what "margin of error" is. Legitimate polling should be wrong in a nonpartisan fashion — it should call as many races incorrectly for Republicans as it would for Democrats. The problem is that the polls have been wrong in one direction, favoring the Democrats — and that is systemic bias.
The pollsters claim they have improved, but it doesn't look like it. I looked at four prominent university polls (Quinnipiac, Marist, Suffolk and Siena) and they all look problematic.
---
TRUTH COPS: Leaked Documents Outline DHS's Plans to Police Disinformation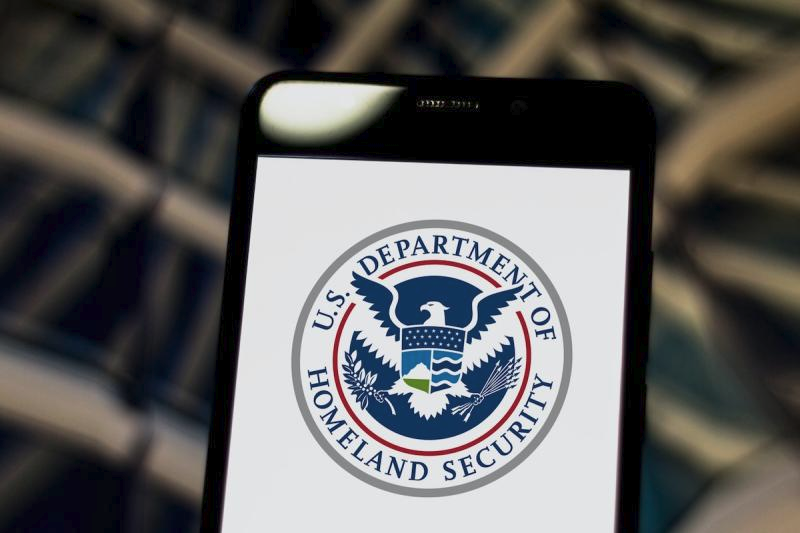 THE DEPARTMENT OF HOMELAND SECURITY is quietly broadening its efforts to curb speech it considers dangerous, an investigation by The Intercept has found. Years of internal DHS memos, emails, and documents — obtained via leaks and an ongoing lawsuit, as well as public documents — illustrate an expansive effort by the agency to influence tech platforms.
The work, much of which remains unknown to the American public, came into clearer view earlier this year when DHS announced a new "Disinformation Governance Board": a panel designed to police misinformation (false information spread unintentionally), disinformation (false information spread intentionally), and malinformation (factual information shared, typically out of context, with harmful intent) that allegedly threatens U.S. interests. While the board was widely ridiculed, immediately scaled back, and then shut down within a few months, other initiatives are underway as DHS pivots to monitoring social media now that its original mandate — the war on terror — has been wound down.
Behind closed doors, and through pressure on private platforms, the U.S. government has used its power to try to shape online discourse. According to meeting minutes and other records appended to a lawsuit filed by Missouri Attorney General Eric Schmitt, a Republican who is also running for Senate, discussions have ranged from the scale and scope of government intervention in online discourse to the mechanics of streamlining takedown requests for false or intentionally misleading information.
---
18 States With Scary Death Taxes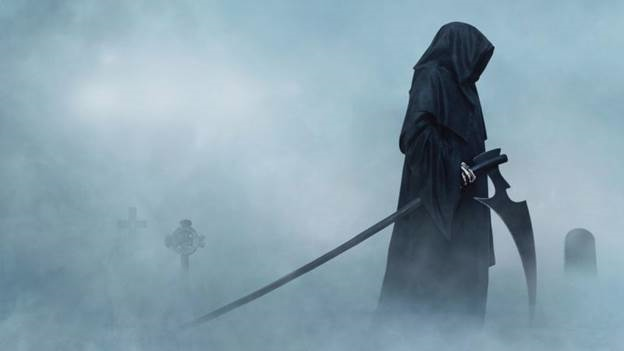 Federal estate taxes are no longer a problem for all but the extremely wealthy, but several states have their own estate taxes and inheritance taxes that could still hit your heirs.
Most people shouldn't be afraid of federal "death taxes." For 2022, only estates worth $12.06 million or more ($24.12 million or more for a married couple) are slashed by federal estate taxes, and only a small percentage of Americans have accumulated that much wealth. Plus, there's no federal inheritance tax to spook your heirs. (Estate taxes are paid by the estate and based on the estate's overall value, while inheritance taxes are paid by an individual heir on whatever property they inherit.)
But don't feel too comfy if your assets are below the federal estate tax threshold — a tax bill from your state could be lurking in the shadows. While a number of states have reduced or eliminated their death taxes over the past decade or so to dissuade well-off retirees from moving to more tax-friendly jurisdictions, 12 states and the District of Columbia still impose an estate tax and six states have an inheritance tax on the books. (Maryland has both!) So if you don't know boo about death taxes and live in one of the states listed (alphabetically) below, beware. Your heirs could be haunted by a state tax collector.
---
Why American Power Endures – The U.S.-Led Order Isn't in Decline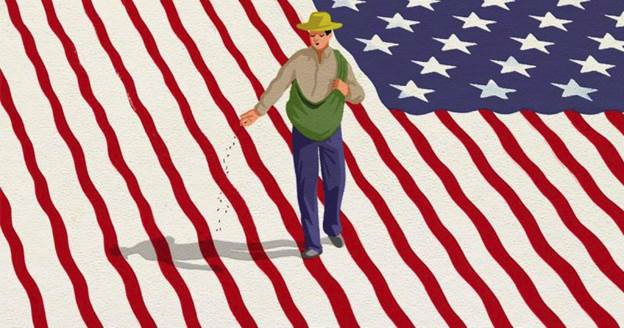 For over a century, people around the world have lived through an American era: a period dominated by U.S. power, wealth, institutions, ideas, alliances, and partnerships. But many now believe this long epoch is drawing to a close. The U.S.-led world, they insist, is giving way to something new—a post-American, post-Western, postliberal order marked by great-power competition and the economic and geopolitical ascendance of China.
Some greet this prospect with joy, others with sorrow. But the story­line is the same. The United States is slowly losing its commanding position in the global distribution of power. The East now rivals the West in economic might and geopolitical heft, and countries in the global South are growing quickly and taking a larger role on the international stage. As others shine, the United States has lost its luster. Divided and beleaguered, melancholy Americans suspect that the country's best days are behind it. Liberal societies everywhere are struggling. Nationalism and populism undercut the internationalism that once backed the United States' global leadership. Sensing blood in the water, China and Russia have rushed forward to aggressively challenge U.S. hegemony, liberalism, and democracy. In February 2022, Chinese President Xi Jinping and Russian President Vladimir Putin issued a joint declaration of principles for a "new era" when the United States does not lead the world: a shot across the bow of a sinking American ship.
But in truth, the United States is not foundering. The stark narrative of decline ignores deeper world-historical influences and circumstances that will continue to make the United States the dominant presence and organizer of world politics in the twenty-first century. To be sure, no one knows the future, and no one owns it. The coming world order will be shaped by complex, shifting, and difficult-to-grasp political forces and by choices made by people living in all parts of the world. Nonetheless, the deep sources of American power and influence in the world persist. Indeed, with the rise of the brazen illiberalism of China and Russia, these distinctive traits and capacities have come more clearly into view.