"Have we reached the ultimate stage of absurdity where some people are held responsible for things that happened before they were born, while other people are not held responsible for what they themselves are doing today?" -Thomas Sowell
Democrat Infighting: Whether it's tacit support for Hamas, Bidenomic woes, or stealth presidential campaigns the Democrats are deeply divided. The news media spin is barely keeping it together as things unravel for Joe Biden and his "merry band" of the Progressive Left.
People are starting to wake up and realize that the policies of the loony left are very, very bad for our country. Watch our news video below and see three minutes of common sense that seems to be in short supply these days! Hopefully it's not too late.
Read the articles below and you will see how divided the Democrat Party really is.
Read more below and follow me on Twitter & GETTR – @sanuzis  
–Saul Anuzis
Click Here for Past Commentary from Saul
---
Saul's News Rewind Video is Now on Rumble!
This Week: Democrats fractured over support for Israel, Jim Jordan calls out Big Tech/DOJ collusion, and Joe Biden has challengers for the 2024 nomination waiting in the wings!
Links to the articles discussed in the video:
https://abcnews.go.com/Politics/bidens-handling-israel-hamas-war-faces-criticism-democrats/story?id=104490179
https://justthenews.com/accountability/watchdogs/jim-jordan-demands-big-tech-turn-over-records-unacceptable-doj
https://www.axios.com/2023/11/02/democrats-quiet-campaign-succeed-biden-2024-president-election
---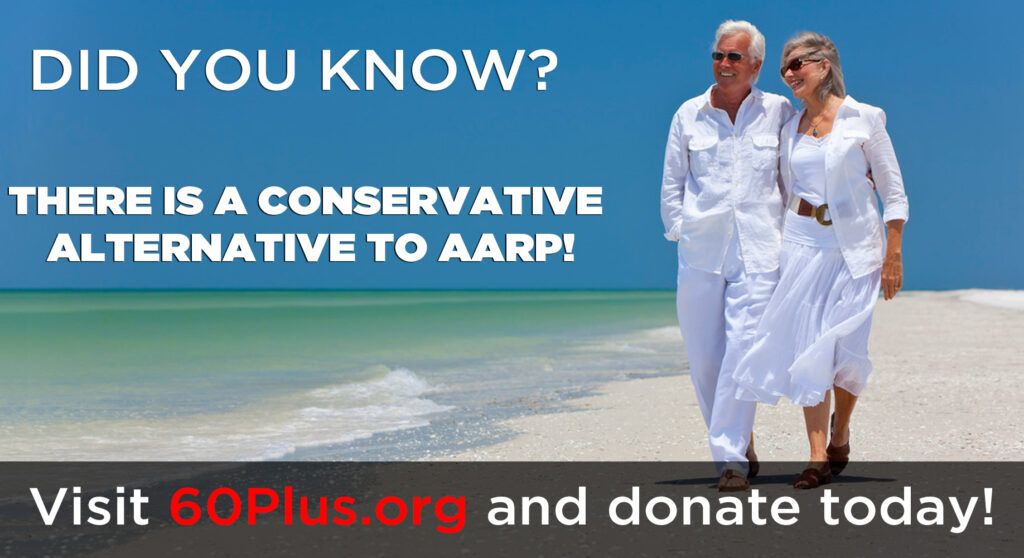 DONATE TO 60 PLUS!
We're fighting every day for seniors and retirees by working to eliminate the death tax, ensure healthcare freedom, and save social security for future generations. With your essential help we will continue the fight. You can even donate using Bitcoin and Ethereum!
Thank you for your help and support of the 60 Plus Association.
Donate Today! Visit https://www.60plus.org/donate
---
Democrats fear that Biden's war stance could cost him reelection in Michigan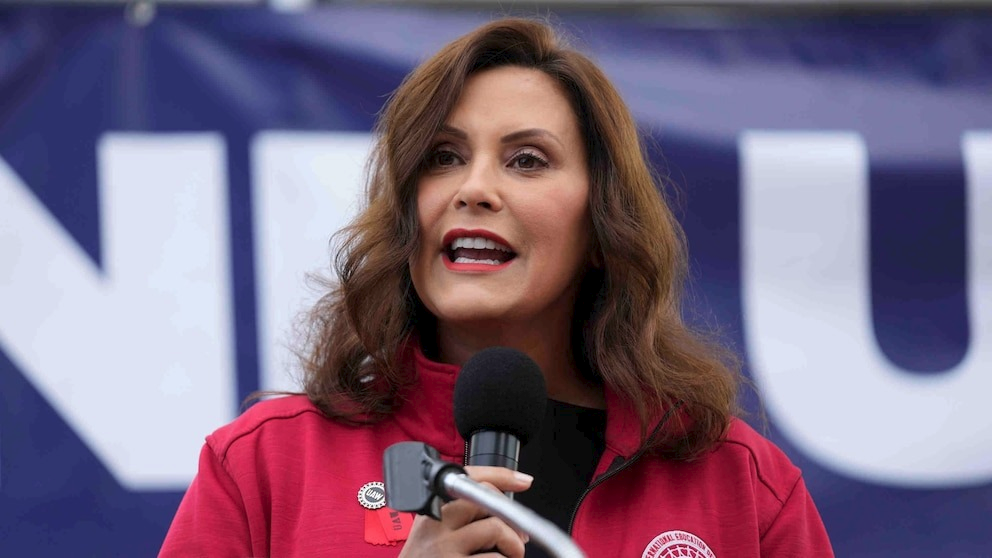 Democrats in Michigan have warned the White House that President Joe Biden's handling of the Israel-Hamas conflict could cost him enough support within the Arab American community to sway the outcome of the 2024 election in a state he almost certainly can't afford to lose in his bid for reelection.
The situation has prompted the White House to discuss ways to alleviate tensions with some of the state's prominent Democrats, including several who have been vocal critics of the president about the war.
"The message has been relayed. We've had calls with the White House. We've had calls with DNC officials," said Abraham Aiyash, the third-ranking Democrat in the state House of Representatives, referring to the Democratic National Committee. "We've been clear in saying the humanity should matter, but if that is not a calculation that you're going to make in this moment, recognize that there will be electoral reverberations to this."
---
Why Democrats keep stubbing their toes on the working class vote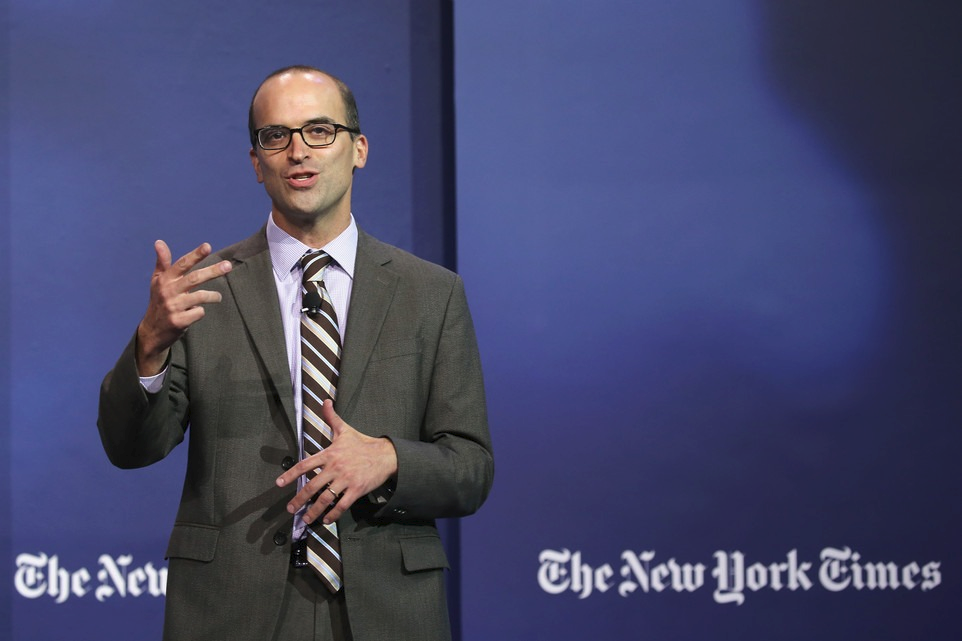 David Leonhardt has done just about everything at The New York Times. Today, he writes "The Morning," The Times' flagship AM newsletter. Prior to that, he was an opinion writer, a reporter and a podcast host. He's also won a Pulitzer Prize.
And now he's written a new book, "Ours Was the Shining Future: The Story of the American Dream."
Leonhardt's book examines modern economic history through the ideas of the New Deal's architects, labor leaders like George Meany and Walter Reuther; and their intellectual opponents, conservatives like Milton Friedman and Robert Bork.
As Leonhardt tells that story, he says the Democratic Party has made a politically risky leftward turn away from blue collar voters and toward high-brow, progressive culture warriors.
And he has a warning for Democrats: their recent successes may be an illusion.
---
Gavin Newsom Is Ready for His Closeup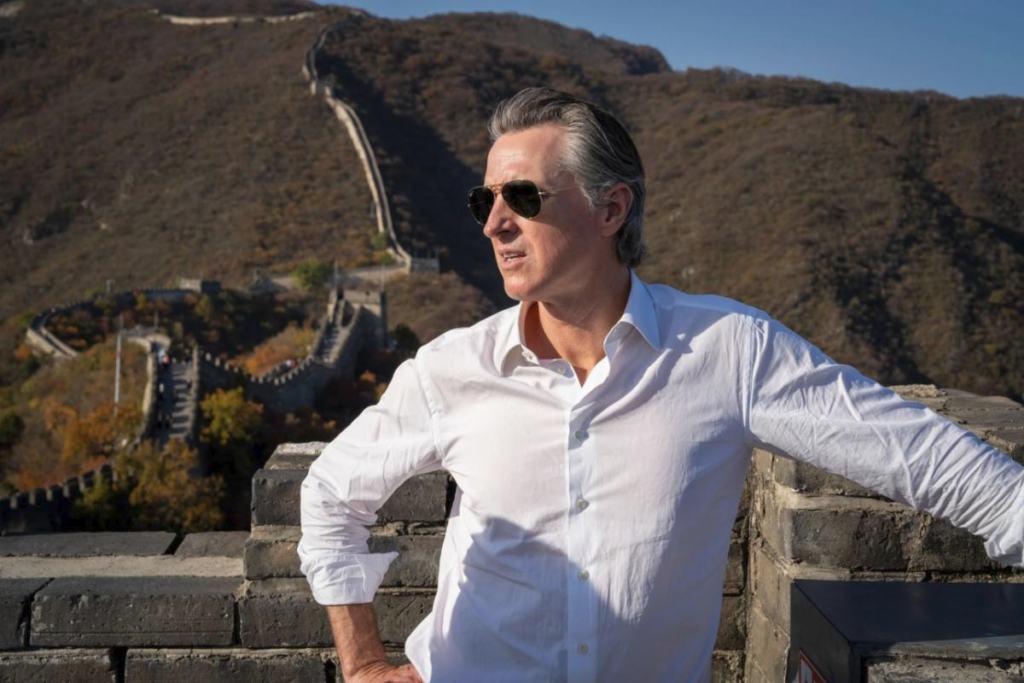 The day after California Governor Gavin Newsom met with Chinese President Xi Jinping here, he joined U.S. Ambassador Nicholas Burns for a stroll along the Great Wall of China, one of the seven wonders of the world, the largest human-made structure ever built, 13,171 miles of stone, wood, bricks and packed earth. Standing atop the reconstructed Mutianyu portion of the wall, Burns recounted what Nixon said when he visited back in 1972: "It is indeed a Great Wall."
"Is that the best he could come up with?" Newsom joked.
Later that night, Newsom's press team posted photos to Flickr showcasing the governor's day at the wall. One of them in particular caught the attention of folks back home. In it, Newsom, sporting aviators and a crisp white shirt, leans one arm against the wall and looks off into the distance, mouth slightly ajar, the late afternoon sun beaming across his face as the wall snakes into the mountains behind him. From that pose (all studied nonchalance) to that hair (salt and pepper and coiffed just so), he looks like the romantic lead of an action movie.
Mockery ensued.
---
FBI raids home of major fundraiser for NYC Mayor Eric Adams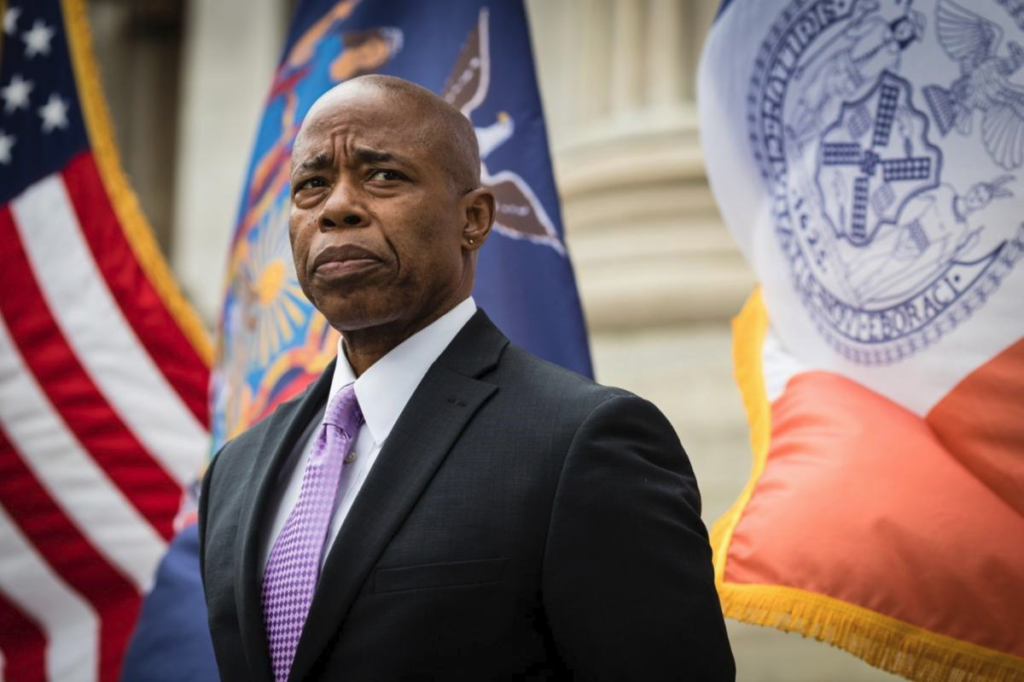 Mayor Eric Adams suddenly aborted a White House meeting on the asylum seeker crisis on Thursday after the FBI and the NYPD launched a series of raids on New York locations, including the home of his chief fundraiser.
City Hall has been tight lipped about why the mayor suddenly left Washington, but sources told CBS New York the about-face happened after the mayor got word of an international probe into "foreign government influence peddling."
"You probably heard the reports involving one of my campaign staffers, and listen, everyone knows me. I comply with the rules. We're going to comply with any inquiry, and we will all do that. That is what we do. I have not been contacted by anyone involving this, and I'm just going to continue running this city, the greatest city on the globe," Adams said Thursday evening.
His campaign counsel said the mayor has not been contacted about the probe and it is unclear how many people in the Adams' circle could be involved.
---
Fetterman introduces resolution that would bar Menendez from classified briefings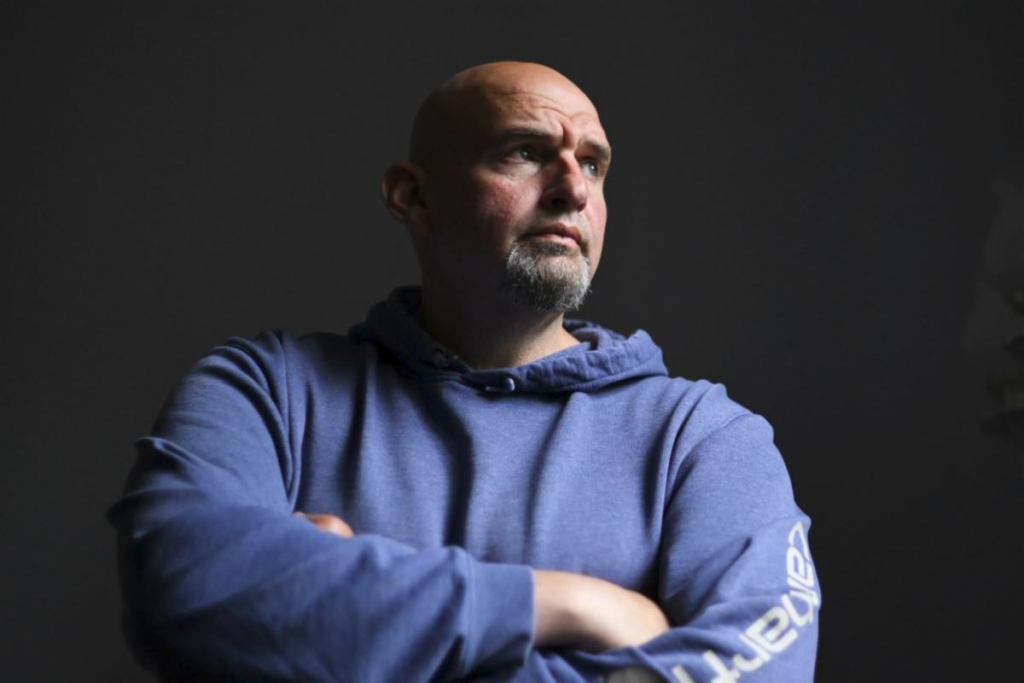 Sen. John Fetterman, D-Pa., introduced a resolution on Thursday that would strip Sen. Bob Menendez of New Jersey of his committee assignments and bar his access to classified information and briefings.
The resolution specifically targets senators indicted for crimes affecting national security, and would bar them from serving on congressional committees, receiving classified information, submitting spending requests for appropriation bills, or using official funds for international travel.
While the resolution does not name Menendez directly, Fetterman appeared to take aim at the New Jersey Democrat, who has been accused of accepting bribes from a foreign government and conspiring to act as a foreign agent.
"When you find gold bars stuffed in a mattress, the jokes write themselves. But our national security isn't funny, it's often life or death," Fetterman said in a statement announcing the resolution Thursday, adding that the Senate "must act to protect national security and the institution itself."
Fetterman was the first Democratic senator to call for Menendez to resign in September.
---
No, Bidenomics Won't End in a 'Soft Landing'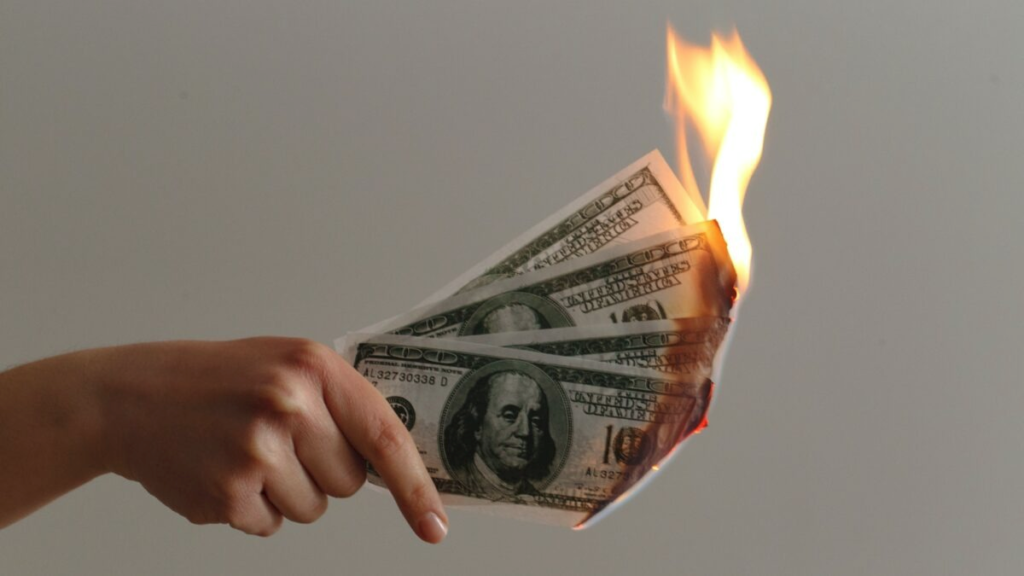 In the contrast between elites — in Washington and on Wall Street — and the working-class Americans across our country, two words banded about in recent months stand out: "soft landing."
In economic parlance, the term refers to whether a combination of monetary policy decisions by the Federal Reserve, macroeconomic forces, and sheer good luck can manage to lower inflation levels without crushing economic activity to the point that it causes a recession and/or massive job losses.
But to people in the nation's heartland, the words "soft landing," as they relate to our economy, represent something between a misnomer and an insult. On multiple levels, millions of families have been getting kicked in the teeth for years — and will keep getting kicked, whether a recession arrives or not. To suggest that there's anything "soft" about it just shows the people who run our economy are out of touch.
---
Sam Bankman-Fried found guilty on all seven criminal fraud counts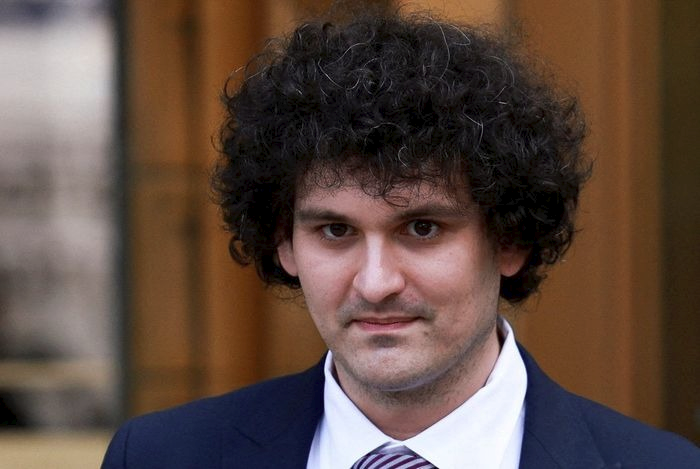 A jury has found Sam Bankman-Fried guilty of all seven criminal counts against him. The FTX founder faces a maximum sentence of 115 years in prison.
Bankman-Fried, the 31-year old son of two Stanford legal scholars and graduate of the Massachusetts Institute of Technology, was convicted of wire fraud and conspiracy to commit wire fraud against FTX customers and against Alameda Research lenders, conspiracy to commit securities fraud and conspiracy to commit commodities fraud against FTX investors, and conspiracy to commit money laundering.
He had pleaded not guilty to the charges, which were all tied to the collapse late last year of FTX and sister hedge fund Alameda.
---
The Democrats Are Their Own Worst Enemies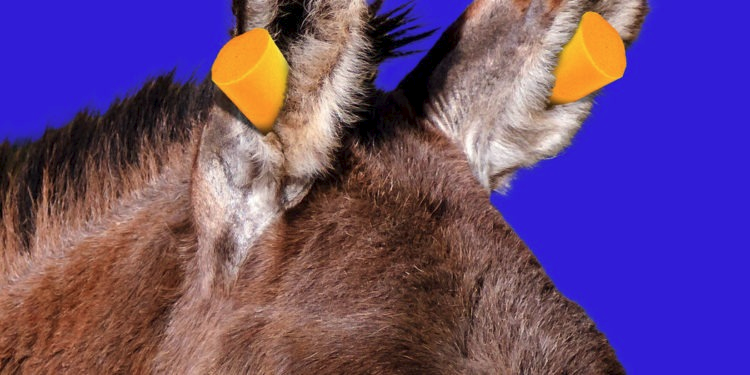 This should be the Democratic Party's moment. Donald Trump's stranglehold has lurched the G.O.P. toward the fringe. Republican congressional behavior echoes that of an intemperate toddler and the party's intellectual and ideological foundations have become completely unmoored.
But far from dominant, the Democratic Party seems disconnected from the priorities, needs and values of many Americans.
Current polls show a 2024 rematch between Trump and Joe Biden too close for true comfort; the same is true should Nikki Haley or Ron DeSantis be the Republican nominee. Many constituents who were once the Democratic Party's reliable base — the working class, middle-class families, even Black and Latino Americans and other ethnic minorities — have veered toward the G.O.P. In a development that has baffled Democrats, a greater share of those groups voted for Republican candidates in recent elections.
Something worrisome has happened to the party of the people.
---
Liberal PAC defends 'skinfolk ain't kinfolk' ad targeting 'Uncle Daniel Cameron'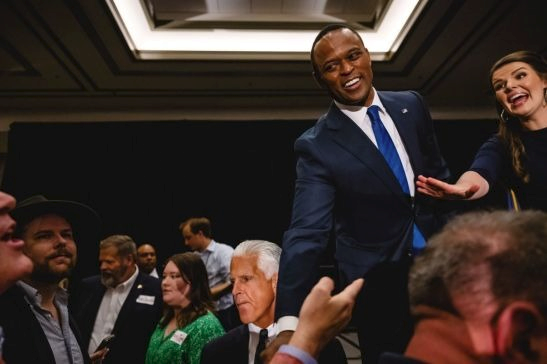 With the Kentucky gubernatorial election set for next Tuesday, a progressive advocacy group is defending an ad depicting Republican gubernatorial nominee Daniel Cameron as a traitor to the black community.
The ad in question, played on the radio and targeted at a progressive audience, features a black woman declaring, "It's election time, and all skinfolk ain't kinfolk."
According to the narrator, "Over the past few years, we've taken to the streets to demand racial justice, to demand healthcare and the right to make decisions about our bodies, and now, Uncle Daniel Cameron is threatening to take us backwards. The same man who refused to seek justice for Breonna Taylor now wants to run our whole state?"
After insisting that "we can't let that happen" and "we won't let that happen," the woman urges listeners to "vote Andy Beshear for governor." Beshear, the incumbent governor of Kentucky, is Cameron's Democrat opponent in the race.
Cameron, an African American currently serving as the attorney general of Kentucky, took to X to respond to the ad Friday. He lamented, "For years, I've been called every racist name in the book for supporting President Trump & conservative values." He maintains that Beshear "always looks the other way and remains silent" when his supporters deploy such tactics, "even today."