"This election is about kitchen table issues … Those are the issues we need to address and we need to stay focused on."
~ Rep. Tom Emmer (R-Minn.) NRCC Chairman
"Less inflation. More law and order. Parents' rights. Border security. American energy."
~ Senate Republican Leader Mitch McConnell
"Over the past year, consumers are now paying 25.6% more for gasoline, 17% more for milk, and 40% more for eggs. Even if prices stopped increasing altogether, the average American household will spend over $8,600 more this year due to inflation."
~ Grover Norquist, President of Americans for Tax Reform
"If Russia stops fighting, the war ends. If Ukraine stops fighting, Ukraine ends."
~ Secretary of State Antony Blinken at U.N. Security Council
"All governments suffer a recurring problem: Power attracts pathological personalities.
It is not that power corrupts, but rather power is a magnet that draws the corruptible."
~ Frank Herbert (1920-1986) American Science-Fiction writer, in Dune, 1965.
Democrat's Open Border Policy Kills: We lost over 70,000 Americans to fentanyl LAST YEAR – more than we did in all 20+ years in Vietnam.
How can President Biden and Congressional Democrats defend their position of open border policies?!? The politics of opposing every policy that Trump implemented is childish, destructive, and naïve.
At some stage, voters across America will react and STOP electing these misguided liberal, progressive Democrats that are clearly NOT your parents Democrat party.
Where are the Blue Dog Moderate/Conservative Democrats?: Forget Republicans vs Democrats. Now we have Progressives vs MAGA and ANTIFA/BLM vs Proud Boys…the polarization in American politics had gone from bad to worse.
I still remember when we could agree to disagree. I can remember sitting down with my Democrat colleagues and looking for consensus on how to do what we believed was best for Michigan and America. Today, the political extremes seem to be dominating the process.
2022 could be the first chance to force a pause. Then 2024 will give us a chance to move on or reignite the division. It's worth pondering.
Single party control of government by the progressive leftists that control today's Democrat party is NOT good. Every American is feeling the pain every week at the gas pump and at the grocery store.
Elections matter…
Read more below and follow me on Twitter & GETTR – @sanuzis  
–Saul Anuzis
---
60 Plus Weekly Video Rewind
Poll shows DeSantis leading Trump, Biden declares the pandemic is over, and Kevin McCarthy announces GOP Commitment to America.
Saul's News Rewind Video for September 23rd, 2022
Links to the articles discussed in the video:
https://www.axios.com/2022/09/21/trump-desantis-florida-2024-gop-primary
https://www.washingtontimes.com/news/2022/sep/19/gop-lawmakers-question-joe-bidens-demand-22b-covid/
https://www.republicanleader.gov/commitment/
---
House GOP deploys a 2023 agenda it can use in November
Republicans say their "Commitment to America" is a guide to a future majority. Key provisions were tested to serve as a unifying national message this fall.
House Republican leaders arrived here prepared to show they can do two things at once: keep hammering Joe Biden while finally acting on their policy ideas.
Minority Leader Kevin McCarthy, alongside Minority Whip Steve Scalise (R-La.) and Conference Chair Elise Stefanik (R-N.Y.), plan to formally unveil an agenda here that focuses on ramping up fossil-fuel production, curbing illegal immigration and combating crime, echoing their most salient campaign-trail points against Democrats. To many Republicans, the platform feels like a turning point for their conference after four years stuck in the House minority.
"This is not just talking points," said Rep. Mario Diaz-Balart (R-Fla.), who has served for two decades under three GOP speakers. "It's actually a real agenda. It's not a political agenda — it's an agenda of what we want to do starting on Day One."
And while they vow to turn their blueprint into House-passed bills next year, not just fodder for the final pre-midterms sprint, many of Republicans' top issues — from supply chains in China to police hiring to transgender student athletes — were battle-tested to serve as a unifying national message.
In GOP leaders' briefing to members on Thursday, for instance, they highlighted that crime was a "top issue" for Latino men, and that stressing they want to "reduce reliance" on foreign countries' oil "scores well across the board." On the issue of China, Republican leaders highlighted polling that showed 23 percent of independents called it their "top issue."
For the most part, the GOP's blueprint does not say precisely which specific bills they plan to use to advance their goals or what level of priority each would receive. But Republicans contend it offers critical direction as they plot the path back to the majority, both on the campaign trail and in developing detailed policy to roll out come January.
And Republicans quickly began utilizing the plan's topline points on their social media platforms after its soft launch on Thursday…
…Senate Minority Leader Mitch McConnell … praised McCarthy in a tweet, highlighting what he saw as the key tenets of the plan: "Less inflation. More law and order. Parents' rights. Border security. American energy."
---
The economic facts demand a Democratic midterm defeat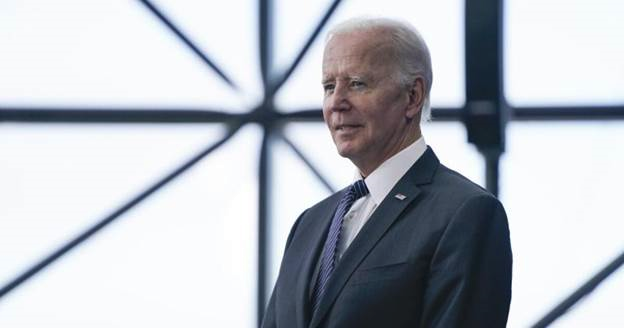 The November midterm elections fast approach. Democrats are touting their massive stimulus, the mendaciously named Inflation Reduction Act, and the constitutionally illegal student loan giveaway.
But the economic facts demand they suffer defeat come November.
President Joe Biden last week talked about record-low unemployment. He explained that the headline inflation number rose only 0.1% month on month. Biden conveniently ignored comments by Democratic-leaning Harvard University professor Jason Furman that the August consumer price index report actually suggested an acceleration in inflation. Furman explained that the Cleveland Fed's median CPI, which excludes all the large changes in either direction and is better predicted by labor market slack, showed an annual rate of inflation of 9.2% in August, the single highest monthly print in their dataset (which starts in 1983). Furman also suggested that there is a real possibility of stagflation , with an unemployment rate at or above 6% and sustained inflation of 4%-plus.
Put simply, Democrats are arguing that a white-hot labor market, with very elevated wage inflation, almost 7%, and the highest level of consumer inflation in almost 40 years justifies voter trust and the reelection of a Democratic majority to both bodies of Congress. That position is laughable when compared to what Republican tax and economic policies accomplished during the Trump administration…
…By contrast, Democratic economic policy can best be characterized as an embrace of Modern Monetary Theory: helicopter drops of money and massive deficit spending. We might have a full employment economy, but we also have a 2.8% decrease in real average hourly earnings as measured from August 2021 to August 2022 — oh, as well as the highest rates of inflation in 40 years.
Measured by their recent respective records, Republicans gave us a full bowl of warm porridge. Democrats give us cold gruel. The economic facts encourage associated electoral choices.
---
Joe Biden lives in a world of alternative facts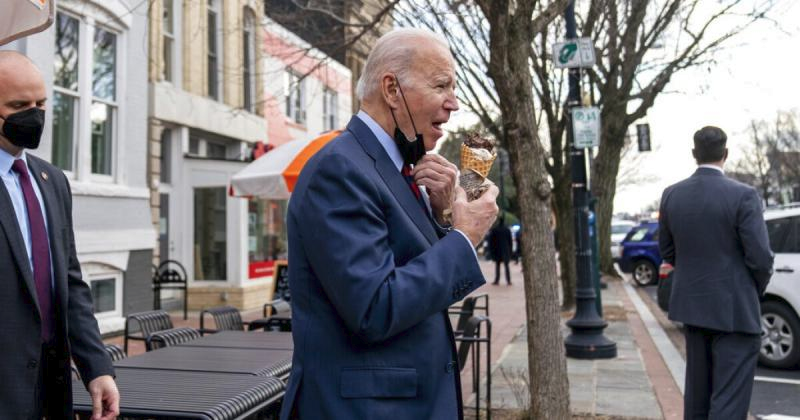 Last week, a new report showed continued near-record levels of inflation. It sent the stock market reeling. On Sunday night, President Joe Biden absurdly tried to downplay the problem — perhaps because it would be embarrassing to acknowledge a problem he already claimed to have solved.
"The annual inflation rate came in at 8.3%," said CBS interviewer Scott Pelley. "The stock market nosedived. People are shocked by their grocery bills. What can you do better and faster?"
"Well," Biden responded, "first of all, let's put this in perspective. Inflation rate month to month was just an inch, hardly at all."
Serous question: Does Biden's staff leave him this poorly informed, or is he just playing dumb?
Biden doesn't appear to understand inflation. Sure, it would be even worse if the inflation rate rose to 10% or 15%, but that's irrelevant. The inflation rate is not like the unemployment rate — inflation is cumulative. Every month of high inflation does more damage to families' budgets. It is devastating already for inflation to stay at record levels, as it has done this summer; the rate doesn't have to increase. With inflation above 8%, your income is vanishing at the fastest rate since the 1970s.
---
Inflation will pick midterm election winner in November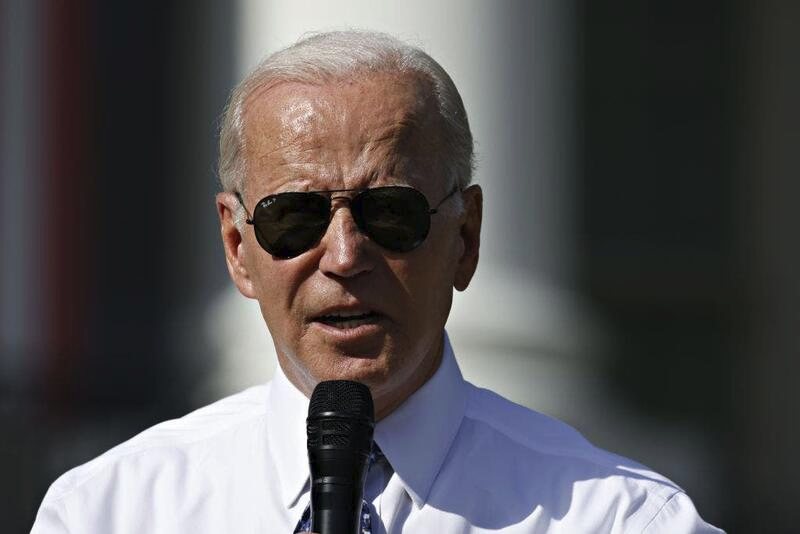 Americans experience inflation every time they put gas in their cars or shop for groceries. It's a tax on everyone and the liberal media can't cover it up.
A Fox News poll released last week shows inflation remains the top motivating issue for voters, with 89 percent of respondents "extremely" or "very" worried about rising prices. Only 29 percent of registered voters approve of President Biden's handling of inflation compared to 65 percent who disapprove.
Voters know where the buck stops.
nflation was 1.4% annually when Biden became president. Then in early 2021, Democrats voted along party lines to pass a $2 trillion spending blowout. All paid for by more debt. Inflation is now running at 8.3 percent over the last year. The Federal Reserve attributes 2.5 percent inflation to the "fiscal stimulus" alone.
Over the past year, consumers are now paying 25.6% more for gasoline, 17% more for milk, and 40% more for eggs. Even if prices stopped increasing altogether, the average American household will spend over $8,600 more this year due to inflation.
A staggering 78% of registered voters report inflation has caused financial hardship in their own lives. These are numbers that should send Democrats running for the hills.
Instead, the White House decided to host a celebration.
---
Student Debt Is Not the Problem. The Higher Education Cartel Is.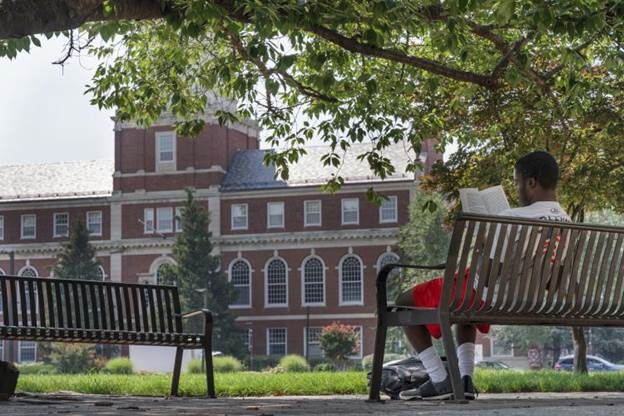 To the extent he thinks about it, Joe Biden is probably expecting to be canonized by millennials whose student-loan debt he's paring down.
Depending on how the question is asked, though, the move is not popular. In a Trafalgar Group poll released on September 12, more than half of likely voters – 55.6 percent – and 64.6 percent of self-described independents said that they'd be "less likely" to cast their ballot for someone who backed the Biden debt relief plan. Other polls have shown the opposite sentiment.
In truth, however, the issue of student-loan forgiveness is a distraction from the real problem in higher education. Tuition rates have risen faster than inflation for decades. What no one wants to confront, even as we proceed to forgive as much as $1 trillion in student loan debt, is what has created the whole situation: the stranglehold that the higher-education cartel has on colleges and universities.
---
Youngkin tests political versatility with 2022 travel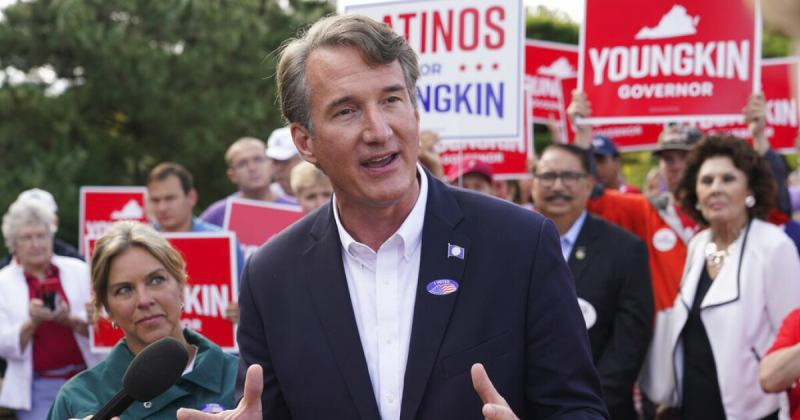 Virginia Gov. Glenn Youngkin (R) hopes to showcase a political versatility that advisers believe makes him a potent 2024 contender when he travels to Austin, Texas, to sit for an in-depth Texas Tribune Festival interview.
Youngkin recently concluded a slate of strategically choreographed campaign swings through key 2022 battlegrounds, stumping for populist Republicans aligned with former President Donald Trump, among them Tudor Dixon and Paul LePage, GOP gubernatorial nominees in Michigan and Maine, respectively. This Friday in Austin, Youngkin aims to show he is equally comfortable — appealing, even — under a media spotlight and in front of voters, often skeptical of conservative Republicans like Virginia's governor.
Youngkin is scheduled Friday morning to take the stage of the Paramount Theater in downtown Austin for a one-on-one newsmaker interview and accompanying Q&A session with a politically interested audience that tends to skew center-left. The annual Texas Tribune Festival, sponsored by the Texas Tribune, draws thousands of spectators from all over the country and features a heavy media contingent from New York and Washington.
Next up for Youngkin, in October, is a trip to swing-state Arizona to campaign for Republican gubernatorial nominee and populist Trump acolyte Kari Lake, as reported by Politico. Youngkin senior political adviser Kristin Davis would not reveal the governor's other battleground travel plans and declined to address speculation about his political future, focusing instead on the Republican's effort to boost his party's prospects in the midterm elections.
"As Gov. Youngkin has said, Republicans make better governors than Democrats. Red states are seeing better results than blue states," Davis said Monday. "To flip blue states and win the tough races, the governor believes in doing the tough work, just as he did last November to flip Virginia."
---
By transporting migrants, GOP governors are exposing Democrats' hypocrisy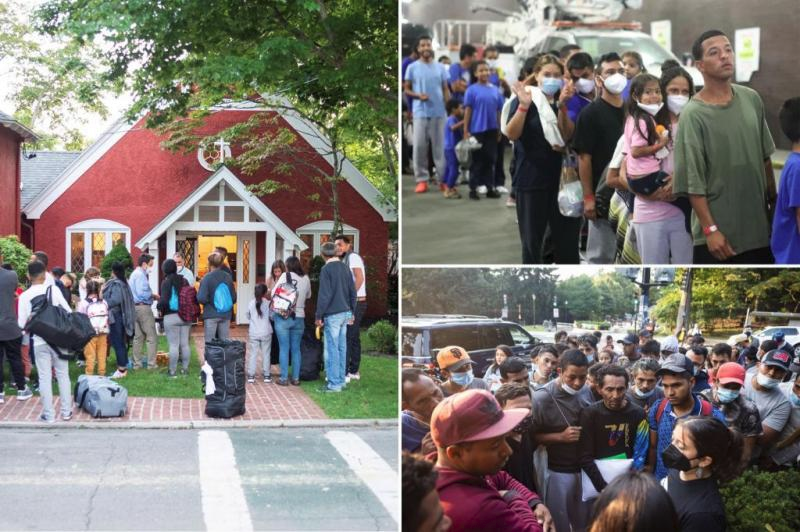 Next time, Joe Biden should be more precise when he calls for national unity. Because he and his fellow Democrats don't like the kind of unity they're getting from Republican governors.
The decision by GOP leaders in Texas, Florida and Arizona to "share" their abundance of foreign migrants with northern cities and states that boast of their sanctuary status is apparently not a gift the Dems appreciate. In fact, the president and his party are so mad they're setting fire to the welcome wagons.
Shipping the migrants north is outrageous, a stunt, pure politics, they wail. The White House is making noises about assigning its chief partisan enforcer, Attorney General Merrick Garland, to stop it.
That would be the height of irony because the same White House has for months secretly shipped tens of thousands of migrants around the country, often in the middle of the night with no notice to local officials. No Dems complained then, so where did their love go?
Naturally, the media is eager to echo the left's sudden pain, with Chuck Todd of NBC News showing why he deserves to replace Brian Stelter, late of CNN, as the most mocked man in television. Todd declared it "inhumane" to send 50 migrants to Martha's Vineyard because it's a "literal island that doesn't have any infrastructure designed to help them at all."
Hillary Clinton can usually be counted on to say something ridiculous, and she didn't disappoint. "Literally human trafficking" is what she called the Vineyard dispatch, the brainchild of Florida Gov. Ron DeSantis.
Like Todd, Clinton not only doesn't get the irony, she misses the point.
---
Ron DeSantis' Martha's Vineyard stunt gives Republicans the midterm fight they crave and takes focus off Trump 2024 and abortion rights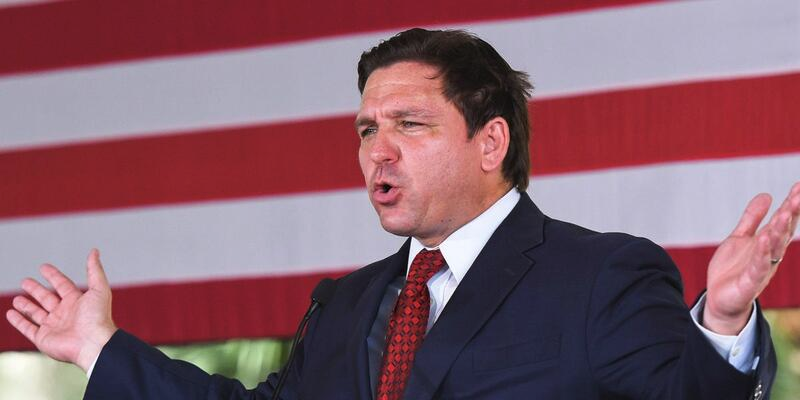 Polling shows voters trust Republicans more than Democrats on immigration and border security.
DeSantis' political stunt in Martha's Vineyard rocketed the issues to front-page news ahead of the midterms.
Republicans welcome the change of topic from abortion and Trump.
When Florida Gov. Ron DeSantis orchestrated flights sending migrants and asylum seekers from San Antonio, Texas, to Martha's Vineyard, Massachusetts, many observers saw a stunt aimed at raising the Republican's political profile ahead of a potential 2024 White House run.
But according to GOP operatives, the move also gave Republicans running for Congress the opportunity to home in on illegal immigration and border security, topics they've clamored to put at the center of this fall's midterm elections.
DeSantis' timing is ideal for Republicans and allows the governor to continue casting himself as a national GOP leader that others in the party will follow.
Since August, Democrats have been feeling more optimistic about their forthcoming chances in the November midterms thanks to legislative wins in Congress, decreasing gas prices, and the threat of a GOP push for a nationwide abortion ban…
… "Democrats are desperately trying to make abortion, Trump, and 2024 the issue," Saul Anuzis, managing partner of Coast to Coast Strategies, LLC, a political consulting firm, told Insider. "The challenge is that the other issues are real and affect folks daily."
"The polling is on the Republican's side," Anuzis added. "They just have to stay on message and not get distracted."
---
Martha's Meltdown Model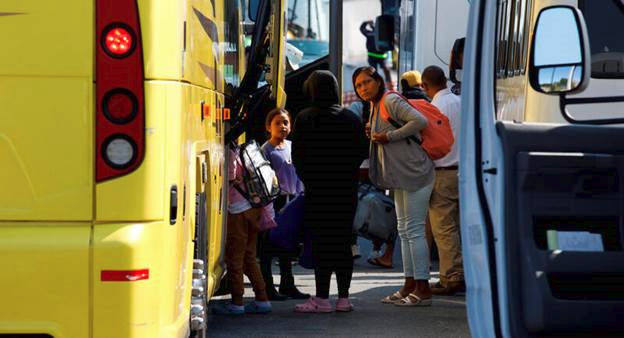 The Martha's Vineyard experience marks a unique opportunity for modern bicoastal progressivism.
Martha's Vineyard has been all over the news.
The tony resort community so loves aiding and comforting the undocumented immigrants who were flown in from Florida that it hugged them—for barely 48 hours.
Oddly, the Left became unhinged when red-state governors—whose states the last two years were flooded with some 3 million illegal aliens—finally decided to spread welcoming chores among affluent blue-state communities.
It was a natural fit.
Most, like Washington, D.C., and New York, were on record as sanctuary city jurisdictions. In the abstract, they endorse open borders and celebrate diversity—from the serenity of thousands of miles away.
The uproar at Martha's Vineyard prompted the Democratic hierarchy to do some explaining. Why had it not earlier objected to the federal government night flights of tens of thousands of border crossers to red-state communities that had opposed illegal immigration?
And why be angry with governors who were only emulating that policy by flying in a mere 50 newcomers—in the light of day—to a far wealthier and liberal-minded sanctuary resort?
Florida Governor Ron DeSantis gave the nearly all-white, rich vacation spot an opportunity to match noble words with even nobler deeds. But in response, the one percent screamed that their small community could not possibly cope with a mere 50 new arrivals.
So far, wealthy progressive enclaves in Malibu, Aspen, and Napa have not stepped up to alleviate the "burden" put on their Martha's Vineyard brethren.
They should ask how does a poor Yuma or El Paso sustain hundreds of thousands crossing illegally into their communities—once Joe Biden effectively rendered federal immigration law null and void?
The Martha's Vineyard vacation mansion of the Obamas is currently vacant, as are most of his neighbors' estates. Their expansive grounds could still serve as ideal centers for hundreds of immigrants to camp out.
---
Biden's Surrender of the Border has Become Democrats' Biggest Liability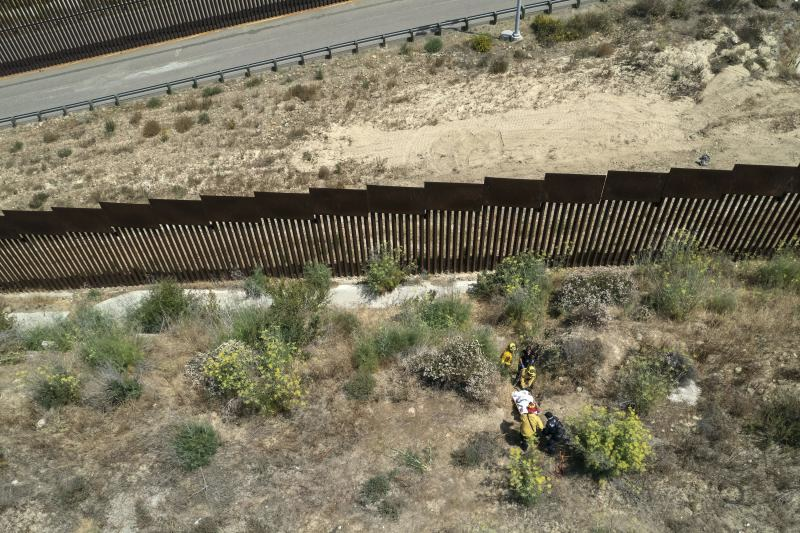 For all his eagerness to repeal the Trump administration's immigration policies, President Joe Biden shows no interest in replacing them with other ideas. His approach to the border crisis is to avert his eyes from it altogether. This jarring lack of leadership is a top issue heading into the midterms—well beyond Texas and the border states.
The statistics speak for themselves. President Joe Biden ended the Trump administration's "Remain in Mexico" policy, and America experienced a 379 percent increase in illegal migrant encounters during his first year in office. The number of encounters has surged even higher this year. Reports of disputes and meltdowns in the White House over the crisis reveal a president who has lost his grip on his own party and staff.
Americans of all political stripes are paying attention, and what they see are record levels of illicit border crossings, overflowing detention centers, and migrants being released into the interior of the country or bused to liberal cities by the thousands. Suddenly, this isn't a faraway problem affecting a few states. It belongs to all of us. No wonder only a paltry 34 percent of Americans approve of President Biden's handling of immigration.
---
Americans are piling up credit card debt to cope with inflation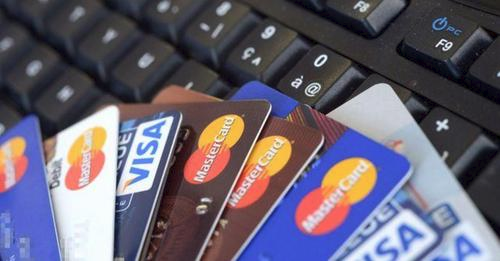 More Americans are racking up credit card debt as inflation pushes up the cost of food, utilities and other staples.
According a new report from CreditCards.com, 60% of credit card holders have been carrying balances on their cards for at least a year, up 10% from 2021.
"It's even harder to get out of debt when it's spending on necessities that got you into that position in the first place," said Ted Rossman, senior analyst at Creditcards.com. "These expenses aren't easily avoided."
The report shows that 59% of Americans who earn less than $50,000 a year carry a credit card balance from month to month. The percentage drops slightly to 49% for those who earn between $50,000 and $80,000 and dips again to 46% for people making $80,000 to $100,000 a year.
The CreditCards.com report is based on an online survey of 1,834 card holders conducted last month. Card holders also reported piling on debt because they had to pay unexpected costs like medical bills or home and car repairs.
---
ZuckBucks Election Rigger Announces Plan To Take Over Government Election Communications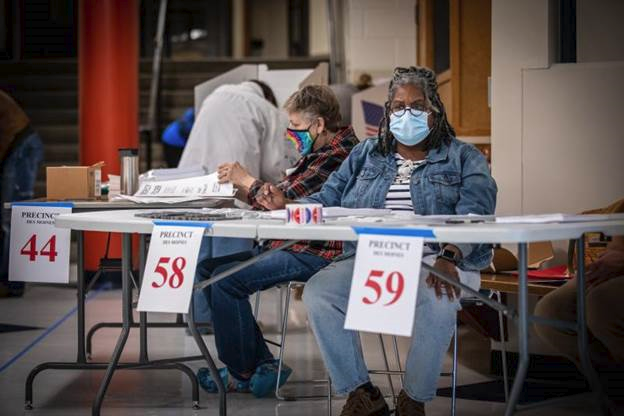 A key operative in the Zuckerberg-funded scheme to take over government election offices during the 2020 election just announced his plan to provide public relations support for election workers facing increased scrutiny by voters.
Democrat elections activist David Becker's Election Official Legal Defense Network (EOLDN) announced it will be providing communications for government election officials across the country.
This move is in response to a growing number of concerned citizens taking an active role in demanding greater transparency and oversight into the elections process, particularly after the chaos that marked the 2020 presidential election. Democrats and the media deride this activism as a dangerous "attack on elections" and claim that election workers' safety is in danger (despite the fact that DOJ Assistant Attorney General Kenneth Polite admitted that out of 1,000 threats reported against election workers to the DOJ hotline last year, only 100 met the threshold for investigation, and out of that 100, five were prosecuted by the DOJ).
Becker claims his group will run communications efforts to help election offices combat "disinformation" and to create "an effective truthful narrative." When asked about Becker's new project, Cleta Mitchell, senior legal fellow at the Conservative Partnership Institute, quipped, "What disinformation are they countering and who is the truth czar?"
Through EOLDN's website, election officials may request communications assistance and be matched with a professional free of charge. Such assistance will include "traditional media, social media, messaging, planning, rapid response, and anything else an election office needs to support their work and combat disinformation."
---
Elena Kagan's 'Political' Supreme Court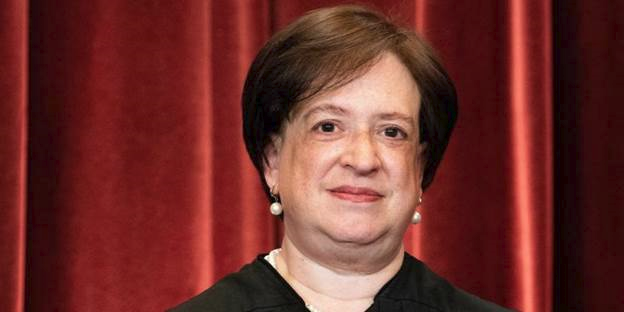 The Justice gives an assist to those attacking the Court's legitimacy.
Justice Elena Kagan is the leading liberal on the Supreme Court now that Justice Stephen Breyer has retired, and she no doubt thinks of herself as an institutionalist. So it's a shame to see her lending an assist to the current political attack on the High Court's legitimacy.
"When courts become extensions of the political process, when people see them as extensions of the political process, when people see them as trying just to impose personal preferences on a society irrespective of the law, that's when there's a problem—and that's when there ought to be a problem," the Justice said Wednesday at Northwestern University School of Law.
Political? Hmmm. Whom do you think she has in mind? Justice Kagan didn't mention Dobbs v. Jackson Women's Health Organization, the case in which a majority overturned Roe v. Wade. But you don't have to be Oliver Wendell Holmes to know that was the context, and her remarks feed the Democratic and media project to tarnish the current Court.
But let's examine that "political" charge. If the majority was being political in Dobbs, it failed in spectacular fashion. By returning abortion to the realm of politics, rather than judicial ukases, the Court has galvanized Democratic voters. Republicans who supported the end of Roe are on the backfoot politically, and it could cost them control of Congress.
That provision is significant especially for its specificity. These mainstream and left-wing media cartels may not exclude based on size or "views expressed by its content." But that is not how the exclusion happens or will happen.
These self-appointed mainstream and left-wing media cartels ARE allowed to exclude based on the usual, totally subjective, factors they always do, such as: "trustworthiness," "fake news, "extremism," "misinformation," "hate speech," "conspiracy," "correction policy," "expertise," "authoritativeness," etc.
All of these terms are viewpoint neutral, yet when interpreted by leftist NGOs, "media watchdogs" like NewsGuard, and the fact checkers and content moderators of Big Tech, inevitably end up targeting just one side of the political spectrum, with only the occasional token reprimand of the corporate mainstream media.
---
Zombie Media Cartel Bill Back and Worse Than Ever: Would Strengthen Legacy Media, Punish Anti-Establishment Outlets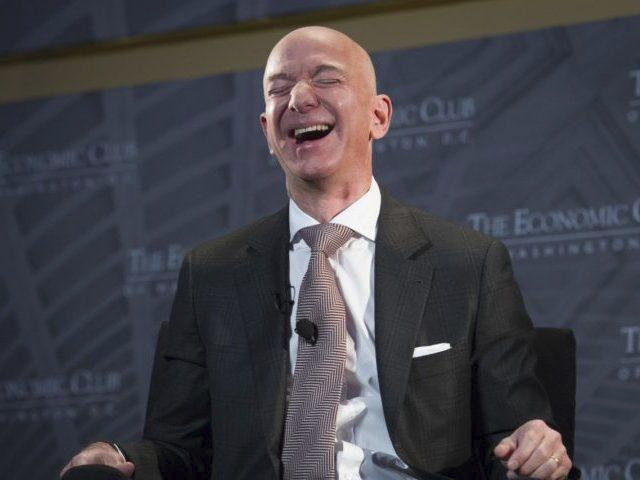 A new version of the Journalism Competition and Preservation Act (JCPA) is circulating that is worse than the original. It allows mainstream, legacy and left-wing media to form exclusionary media cartels and then empowers them with extraordinary collective-bargaining power to collude with Big Tech companies. The amendments serve only to spell out in greater specificity how to exclude conservative and anti-establishment media from any alleged benefits.
Specifically, the new JCPA contains a provision that allows "eligible" media companies forming a cartel to "create admission criteria for membership unrelated to the size of an eligible digital journalism provider or the views expressed by its content, including criteria to limit membership to only eligible publishers or only eligible broadcasters."
---
Coups in the Kremlin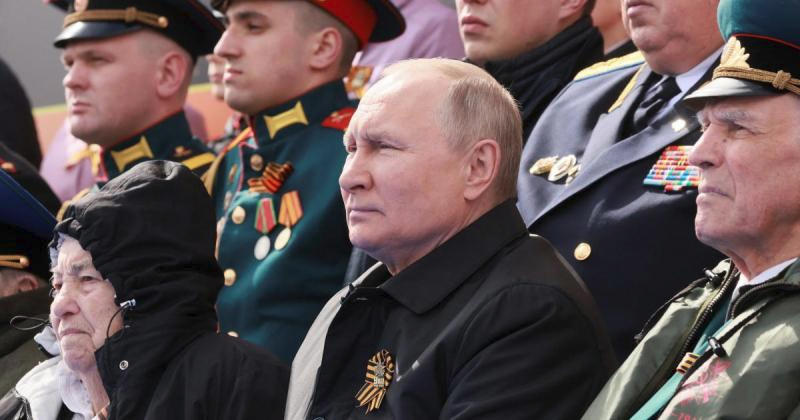 What the History of Russia's Power Struggles Says About Putin's Future
Russian President Vladimir Putin has lost touch with reality. He has declared a partial mobilization to reverse his defeats in Ukraine and, signaling his desperation, ratcheted up Russia's nuclear saber rattling. Each day the war drags on, his country grows more isolated from the rest of the world. Increasingly, Russia depends on China to keep its economy from collapsing under the weight of sanctions, even as Chinese leaders express doubts about the invasion. Russia's failure to take Kyiv, and its recent reversals in the Kharkiv region in eastern Ukraine, have led even pro-Putin commentators to question his decisions. Against this backdrop, it makes sense that many Russians are starting to ask how much longer Putin can stay in power and pursue his barbarous war. The handful of municipal deputies who boldly petitioned Putin to resign publicly expressed what many in the Russian political elite are privately pondering. Surely, it seems, someone in the murky halls of the Kremlin will decide that he must go.
But even if Putin's deputies conclude they want Putin out, removing him from power will be difficult. Moscow has experienced no coup attempts, successful or unsuccessful, since the Soviet Union fell. There have not even been serious plots—publicly known ones, at least. Former Russian President Boris Yeltsin's confrontation with the Supreme Soviet in 1993—which ended only after Russian tanks fired on the parliament building—is the closest thing the country has experienced to a coup. And even that does not qualify since it was a very public standoff between an executive and a legislature.
Yeltsin's Russia, however, was relatively open and democratic, allowing for a degree of legitimate contestation. With Putin cracking down on dissent and taking Russia into ever bleaker authoritarianism, the history of the Soviet Union offers a more apt comparison to the present—and better clues about what might make a coup succeed or fail today. The record here is still not terribly encouraging, but it is more mixed. Top officials successfully organized to topple Nikita Khrushchev. Others seized power during rare moments when the country lacked a clear head of state. These officials typically displayed no guiding ideology or political principles, just raw ambition. Success depended largely on timing and force: moving quickly and aggressively when the incumbent leader displayed weakness.
In the case of Putin, there is no shortage of possible usurpers. The president's coterie of sycophants, crisis managers, and would-be heirs are a colorful bunch. They were selected for their unquestioning loyalty to Putin, but loyalty is a relative concept in a highly treacherous environment. None of them can fully trust Putin. None of them can afford to trust one another. And if they are brought to office through a coup, they will likely want to put significant daylight between themselves and their predecessor, including—and perhaps especially—his failures in Ukraine. Even if they come to power after Putin dies, they may chart a new course that leads away from imperialism.
---
What Is the Social Security COLA?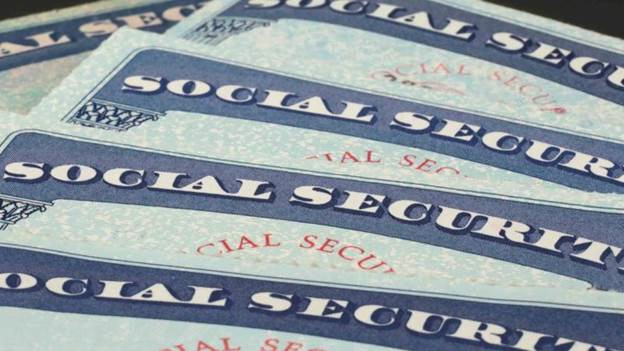 Consumer prices have spiked this year, meaning a higher Social Security cost-of-living adjustment for 2023.
High inflation this year means that Social Security benefits will increase about 8.8% next year. That will be the largest cost-of-living adjustment (COLA) since 1981. That is also higher than the COLA for 2022, which was already a high 5.9%.
The estimated average monthly Social Security benefit payable in January 2023 will increase from $1,657 in 2022 to $1,803. The average monthly benefit for a couple who are both receiving benefits will rise $242, from $2,753 to $2,995. And the maximum Social Security benefit for a worker retiring at full retirement age will increase from $3,345 per month to $3,639, an additional $294.
Also, more of workers' income will be subject to the Social Security tax in 2023. The Social Security tax will apply to roughly the first $153,000 of earnings, up about $6,000 from $147,000 in 2022.
All of the above are rough estimates. The Social Security Administration will determine the final numbers for 2023 on October 13.