Biden's Inflation: EVERY week, we feel the effects of Biden's misguided policies.
Gas – at the fuel pump, every week we feel the pain of filling up our cars/trucks.
Food – at the grocery store, every week we feel the pain of feeding our families.
Every week, Americans are starting to understand we are MUCH worse off under Democratic leadership across the board…from the national policies of Biden & Pelosi, to the state house where they are defunding the police and letting out criminals daily on little or no bail. Their soft on crime policies are almost as bad as their economic policies.
Democrats Show Trial: "There is no opposing counsel. There are no judge(s), no jury, no rules and no cross-examination of witnesses. Nothing but a propaganda machine, replete with soundbites and visuals and slick production values. The committee even hired a television producer to improve the look."
Read the article below. This blatantly political show trial is another Democratic party failure.
Trump's Next Move: Axios has an interesting series on how President Trump's team is preparing for a possible second term in office. It's worth the read…links below. I remain frustrated as the 'spin' of virtually EVERY story about Trump has a negative connotation, versus a neutral approach to the reporting. They are always looking for something sinister.
Read more below and follow me on Twitter – @sanuzis  
–Saul Anuzis
Click Here for Past Commentary from Saul
---
60 Plus Weekly Video Rewind
Joe Manchin is feeling the heat, Social Security recipients are getting a higher tax bill, and 60 Plus is on the airwaves with new ads!
Links to the articles discussed in the video:
https://www.thecentersquare.com/west_virginia/op-ed-build-back-better-is-back-to-haunt-us-this-time-with-manchins-support/article_a8e97eea-08f3-11ed-99a8-a70aed4c918a.html
https://dailycaller.com/2022/07/19/rising-inflation-drives-elderly-americans-taxes/
https://www.foxnews.com/politics/manchin-faces-pressure-west-virginia-kill-reconciliation-deal
---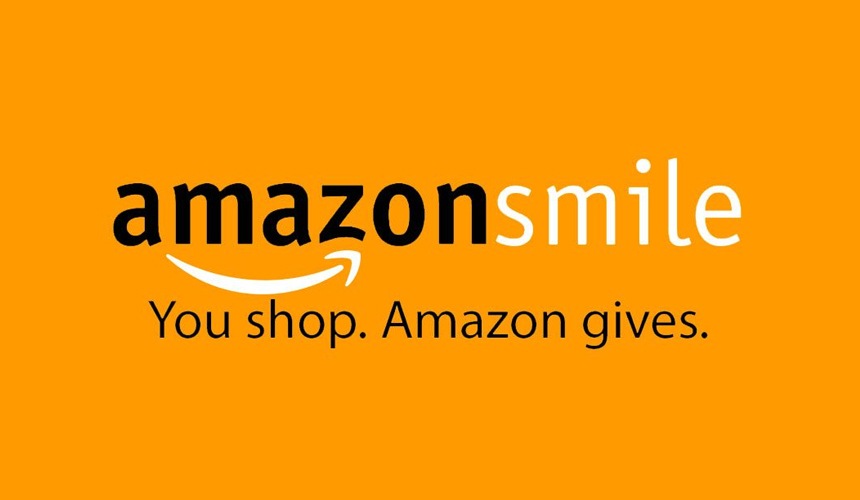 Amazon will help US if you say yes!
At NO cost to you, you can help the 60 Plus Foundation in its efforts to support conservative policies to protect senior citizens, get rid of the death tax and defend social security and Medicare using sound fiscal policies.
Sign up…and Amazon will donate 0.5% of what you spend to the Foundation! Please help us out by signing up here…at NO cost to you!
Sign up Today! Visit https://www.60plus.org/amazon-smile-program/
---
Manchin faces pressure in West Virginia to kill reconciliation deal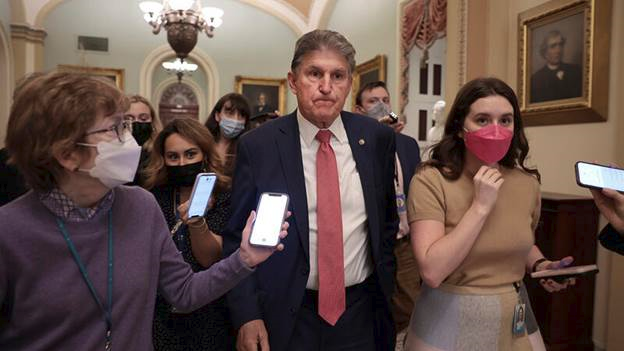 Deluge of conservative ads urge Manchin to stand up to Democrats
Sen. Joe Manchin is facing intense pressure in West Virginia to permanently kill the party-line spending package that Democrats say is key to President Biden's domestic agenda.
Conservative groups have been on West Virginia's airwaves in recent weeks urging Manchin to hold firm in his opposition to the legislation, which can only pass via a party-line process known as budget reconciliation. Since the Senate is split 50-50 between both parties, Manchin's support is key to its success.
"Joe's obviously hearing from a lot of different people," said Greg Thomas, a West Virginia-based political strategist. "There's been paid advertising, but then also a lot of the local groups and national groups with a local presence are reaching out to Manchin."
The pressure campaign has taken a two-pronged approach of praising Manchin for standing up to Democrats by derailing prior versions of the spending deal while simultaneously warning the goodwill could disappear overnight.
That strategy was on display with a recent ad, "The Tale of Two Joes," by the 60 Plus Association, which bills itself as a right-leaning alternative to the AARP.
"The first Joe did the right thing for West Virginia by standing up and blocking [President] Biden's and [House Speaker Nancy] Pelosi's liberal agenda," the narrator states over dual images of Manchin. "The second Joe wasn't so heroic, this Joe cracked under pressure … now the question for Joe Manchin is which Joe are you?"
---
Build Back Better 2.0 is no gift to seniors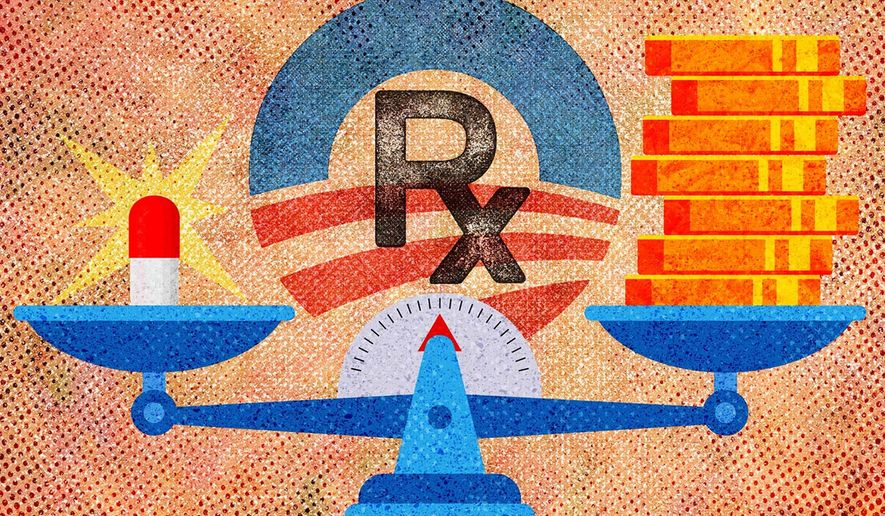 Democrats should tackle insurers and pharmacy benefit managers, not drug Makers
Senate Democrats keep paring back President Biden's coveted Build Back Better tax-and-spend legislation in hopes of garnering the critical 50th vote it needs to pass.
It's now down to two provisions, both bad. One, the extension of Obamacare subsidies, is inflationary as all get-out. The other, a new system of price controls for prescription drugs under Medicare, is going to come as an exceptional disappointment to seniors hoping it will bring them relief on drug prices at the pharmacy counter.
This legislation is supposed to save government money over the course of 10 years, but that projection relies on typical Washington budget shenanigans. As usual in budget bills, the costs are front-loaded, and the savings only show up in the out years. Meanwhile, programs are scheduled to expire to obscure their cost in the 10-year budget window — in the expectation that a future Congress will find other gimmicks to extend them.
---
Build Back Better is back to haunt us, this time with Manchin's support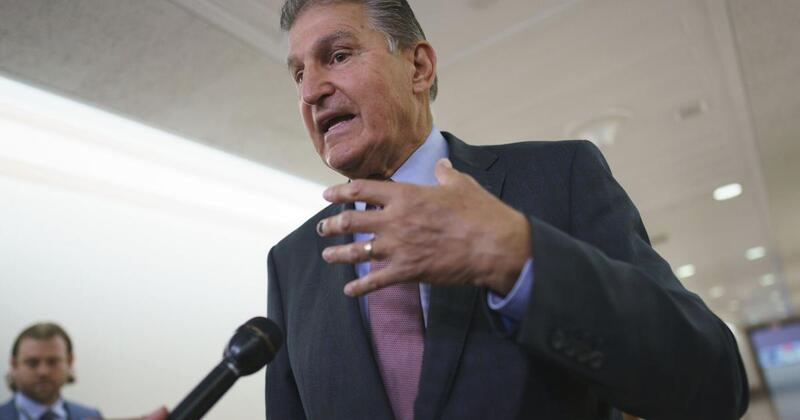 Democratic U.S. Sen. Joe Manchin did Americans a service by opposing his party's Build Back Better Act last year. His opposition sank the massive spending bill, which would have raised taxes to pay for a slew of bad policies.
Unfortunately, Manchin is now embracing a new version of the same bill – which would have similarly disastrous consequences. With the Senate still split 50-50, Manchin's "yes" could push the proposed law through this time.
That would have devastating results for West Virginians, in particular for seniors and other vulnerable citizens.
Manchin says one of his chief goals is to lower the cost of prescription drugs for patients – a fine ambition. Too many families struggle to afford medication, and with rising inflation, household budgets are even tighter. Gas prices are hovering around $4.60 a gallon in many West Virginia counties. Groceries and rent are through the roof.
---
Rising Inflation Is Driving Up Elderly Americans' Taxes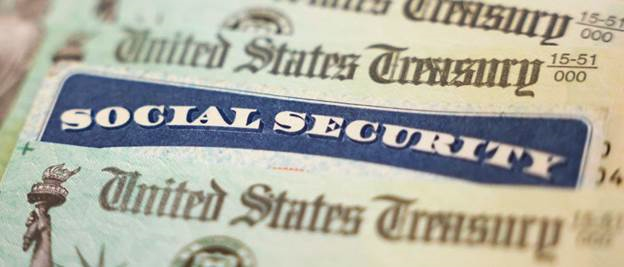 Elderly Americans relying on Social Security for income may become subject to increased income taxes thanks to skyrocketing inflation.
Since Social Security income is adjusted to inflation through cost-of-living adjustments (COLA), Social Security recipients' total annual income increases with inflation. However, because Social Security income tax brackets have remained static despite climbing inflation, more of Social Security recipients' benefits are being taxed.
"Because the current taxable income thresholds are not adjusted for inflation over time, a growing number of beneficiaries pay the tax and on a growing portion of their benefits. The total increase in taxable income probably won't become apparent until the 2023 tax season," Mary Johnson, a Senior Citizens League analyst, said in an October report.
The additional income allocated to Social Security beneficiaries also has the potential to cut them from low-income programs such as food stamps, rental assistance and Medicare Extra Help, Johnson noted…
…"Seniors, particularly those subsisting on fixed incomes and mainly relying on their Social Security check, are being ravaged by the highest inflation rate since rates have been recorded, and fellow senior, Joe Biden, is solely responsible through his out-of-control spending," Jim Martin, founder and chairman of the 60 Plus Association, told the Daily Caller News Foundation.
---
NY Times columnist admits he was 'wrong' about Trump's supporters, says Russian collusion story was a 'hoax'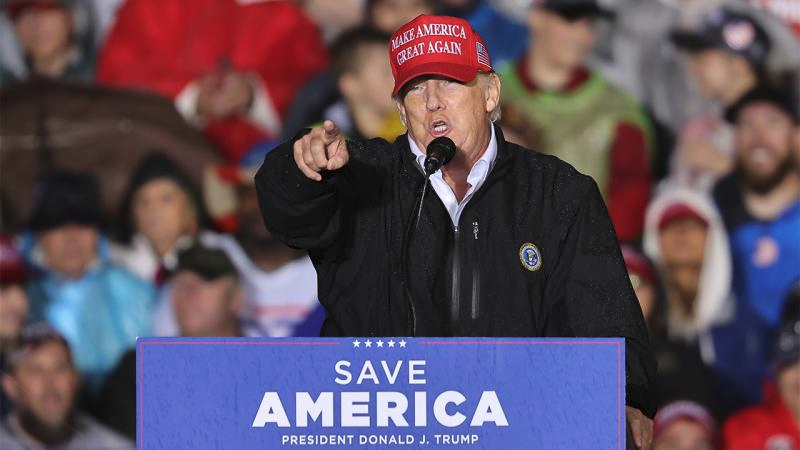 New York Times columnist Bret Stephens said Trump's supporters were right to be angry at the system
The New York Times published a series of op-eds by its opinion columnists Thursday that began with the phrase "I Was Wrong About." As part of the collection, Bret Stephens admitted he was wrong to label Trump supporters "appalling."
Stephens said, "The worst line I ever wrote as a pundit" was the first he ever wrote about Trump: "If by now you don't find Donald Trump appalling, you're appalling."
"This opening salvo, from August 2015, was the first in what would become dozens of columns denouncing Trump as a unique threat to American life, democratic ideals and the world itself," he continued.
Stephens said he "regret[s] almost nothing of what I said about the man and his close minions" but that "the broad swipe at his voters caricatured them and blinkered me."
"It also probably did more to help than hinder Trump's candidacy. Telling voters they are moral ignoramuses is a bad way of getting them to change their minds," he continued. "What were they seeing that I wasn't?" he pondered.
"What Trump's supporters saw was a candidate whose entire being was a proudly raised middle finger at a self-satisfied elite that had produced a failing status quo," he asserted.
"I was blind to this," Stephens admitted. "I belonged to a social class that my friend Peggy Noonan called 'the protected'," he said and acknowledged his own financial luxuries.
---
Democrats to Unveil Amnesty for Illegal Aliens as Inflation Slashes Americans' Wages
Two House Democrats are planning to unveil a massive amnesty plan for illegal aliens even as Americans' wages have been slashed by record-setting inflation.
Rep. Zoe Lofgren (D-CA), a congressional ally to Silicon Valley's tech corporations, and Norma Torres (D-CA) are set to unveil the amnesty plan that would enable millions of illegal aliens to secure green cards as long as they can prove they arrived in the United States before a particular date.
Bloomberg reports:
Democrats may unveil this week a bill to provide legal status to millions of immigrants who are longtime US residents. Reps. Zoe Lofgren (D-Calif.) and Norma Torres (D-Calif.) said they'll introduce a proposal to update the Immigration and Nationality Act's registry provision, allowing immigrants to adjust their legal status if they have been in the US since a certain date. [Emphasis added]
Senate Democrats tried to include such an amnesty provision in a reconciliation package last year. That amnesty would have provided green cards to at least seven million illegal aliens living in the United States.
The amnesty was ultimately rejected by the Senate parliamentarian. Later, President Joe Biden snuck the same amnesty provisions into his "Build Back Better" budget, but the effort never passed Congress.
Such an amnesty would legalize millions of foreign workers who would immediately begin competing for United States jobs against unemployed Americans, even as inflation has slashed wages for America's working and middle class.
A survey by Sophisticated Investor, released this week, found that nearly 55 percent of Americans in the workforce have not seen their wages keep up with inflation. Only 14 percent of Americans surveyed said their wages have kept up with inflation.
A flooded labor market from mass immigration to the U.S. has had a devastating impact on America's working and middle class while redistributing wealth to the highest earners and big businesses.
---
Illegal immigration starting to hit home for US cities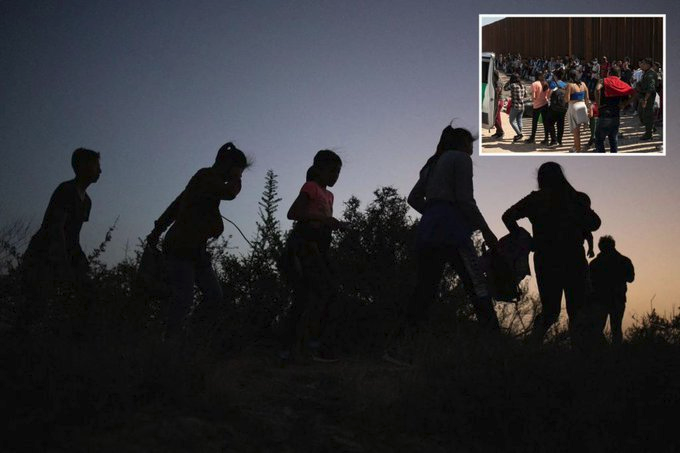 Big-city Democratic mayors such as New York's Eric Adams and DC's Muriel Bowser have realized, suddenly, that illegal immigrants are straining their social safety nets.
They're accusing Texas Gov. Greg Abbott, but there's only one person to blame: President Biden.
It was only ever the Biden government that did this, starting on inauguration day 2021, with radical policies gutting detention and deportation. They unleashed a mass migration crisis far beyond anything in the American experience, one that has utterly smashed every single illegal immigration record on the books.
As things stand, well over 2 million border crossers have fanned out across America. Millions more will be granted admittance in the next two years if the administration stays this course. By the end of Biden's term, at this rate, the number of people let in at the border will probably exceed 6 million.
Suddenly, two big-city Dems are upset with the fallout from Biden's border lunacy
Where did these mayors think all these people were going after Border Patrol processes and releases them into the interior on an honor system to report one day to their local ICE office?
Let me give you an idea. From those hectic first early days of the crisis to the present, as hundreds of thousands a month were storming over to get their quick Biden free passage in, I was there to observe a human conveyor belt system roar to life all over Texas. All day and often all night in Texas and in other border states, it swiftly moves thousands every day through a day or two of Border Patrol processing and then, with the help of local nonprofits, onto charter and commercial buses and planes that take them to just about every city in the nation.
The first time I saw it happening, in March 2021, the immigrants on buses or waiting in Texas bus stations said they were going to: New York, New Jersey, Massachusetts, Florida, Tennessee, Indiana, Michigan, North Carolina, Georgia, and Kentucky.
---
Why the Jan. 6 committee is doomed to fail.Voters on all sides see it for the show trial that it is.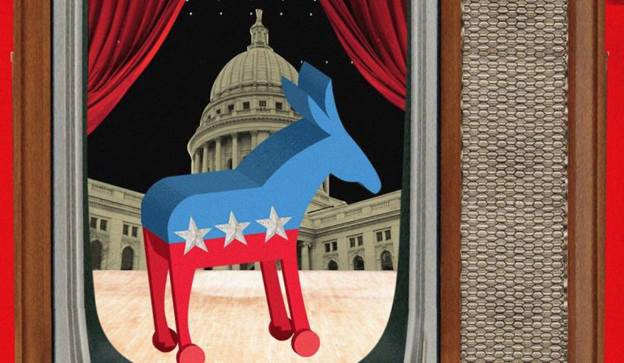 The Jan. 6 committee is not really a committee of Congress like normal people understand the term, nor is it an arm of the judiciary, nor is it restrained by things like rules of evidence, restrictions against hearsay or requirements to share information with opposing counsel.
There is no opposing counsel. There are no judge, no jury, no rules and no cross-examination of witnesses. Nothing but a propaganda machine, replete with soundbites and visuals and slick production values. The committee even hired a television producer to improve the look.
The Jan. 6 reality-television show has nothing to do with assessing guilt and assigning punishment. That is, as it has been for some time, happening over at the D.C. courthouse, where it is grinding patiently through the actual administration of justice in this matter.
Moreover, the committee is not even in any sense a congressional committee, as the minority members were chosen by the House speaker rather than the minority party. That fact, which has become obscured over time, is enough to disqualify the committee as a legitimate function of Congress.
The committee is really a star chamber, a secret court designed to deal with political opponents. The Jan. 6 committee has kept almost all of its actual processes and results cloaked. It has interviewed more than a thousand people. It has thousands of hours of recorded interviews and has received hundreds of thousands of pages of documents. Almost none of that vast storehouse of information has been shared with the public.
Rather, the committee, under the direct supervision of Democratic leadership, has carefully shared only the most carefully selected and edited moments from these interviews. If the Republicans win back the majority in the House in November, one of their first acts when they take over in January should be to make all of the recorded interviews and all of the documents — all of it — available to the public for a thorough, balanced and full examination.
---
Youngkin shifts Virginia right, raising profile inside GOP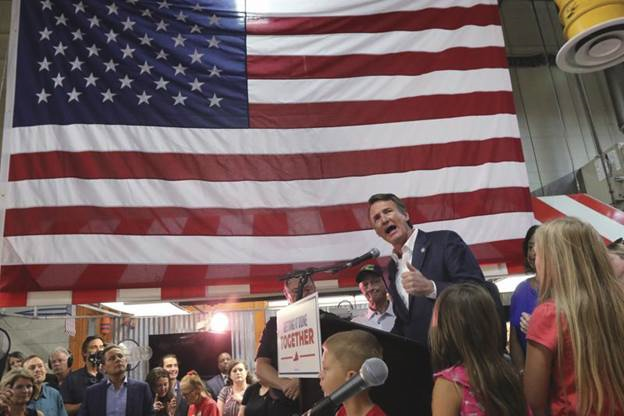 To promote the recently signed Virginia budget and its array of tax cuts, Gov. Glenn Youngkin hosted two high-energy campaign-style celebrations, complete with bright lighting, throngs of supporters and a booming playlist that harkened back to his winning run last year.
Other bill signings and news conferences in Richmond have featured a similar flair, like a carefully staged gas-tax proposal announced at a gas station where Youngkin washed windshields for drivers. And in the otherwise plain governor's briefing room, a collection of Virginia and American flags has been added.
Youngkin is also increasingly expanding his focus beyond Richmond's Capitol Square. He was in Nebraska this month to give the keynote speech at the state GOP convention. He plans additional stops on behalf of Republican gubernatorial candidates after Labor Day, along with appearances for candidates in some of Virginia's most competitive congressional races.
In his first six months as governor, Youngkin has moved quickly to assert himself as a new voice in the party. It's a dramatic and tightly choreographed transformation for a political newcomer who appears to be carefully cultivating his public image in a way that's driving talk about his possible ambitions for higher office.
---
New voter registration data show GOP making major gains and surpassing Democrats in key states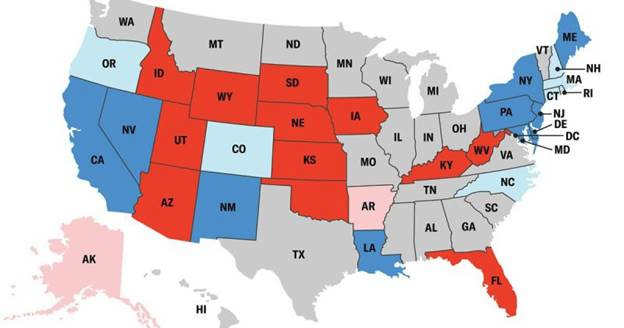 Republicans are attracting more registered voters in states where Democrats have long held a registration advantage —reflecting one of many ways in which the current political landscape is tilting toward the GOP.
Registered Republicans now outnumber Democrats in Florida, Kentucky, and West Virginia after years of trailing, according to data from Sabato's Crystal Ball at the University of Virginia Center for Politics that was shared first with the Washington Examiner.
Republicans now lead in registered voters in 12 states, compared to 10 states and Washington D.C., where Democrats have the plurality of registered voters. Self-proclaimed independents have the edge in nine states.
Democrats still have the overall advantage in numbers nationwide, in part because the 31 states that track party registration favor Democratic strongholds. But the new data reveal voter registration trends are continuing to move toward Republicans in a number of other places where Democrats have long enjoyed comfortable leads.
---
Democrats spend millions on Republican primaries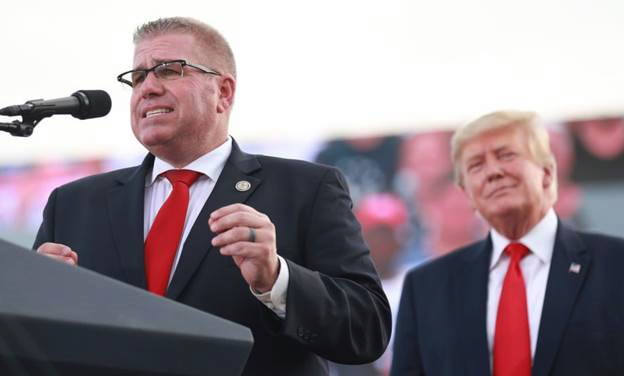 Political groups and nonprofits aligned with the Democratic Party have spent nearly $44 million on advertising campaigns across five states' Republican primaries to boost the profile of far-right candidates in California, Colorado, Pennsylvania, Illinois and Maryland.
Democrats strategy is rooted in the belief that these candidates — many of whom spread unfounded claims that the 2020 presidential race was stolen from former President Donald Trump — will be easier to defeat in a general election.
Democratic spending has helped secure Republican nominations for candidates in Illinois and Pennsylvania.
In Maryland, Democrats are spending on a Republican gubernatorial primary that is still ongoing and is viewed as a tossup. But in California and Colorado, Democrats spent money elevating the profile of candidates who did not advance to the general election.
Democratic spending helps Republican candidates in Illinois and Pennsylvania.
---
House Democrats Don't Mind Emptying Out Emergency Oil Reserves To China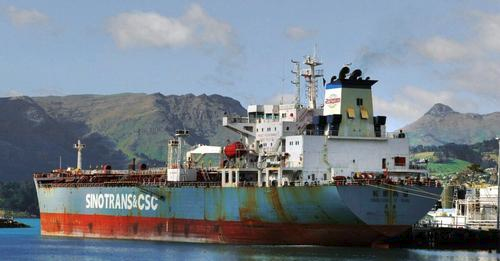 China, which has equally sized reserves to the U.S., has tapped only 7.4 million barrels of its own stockpile while our emergency supplies are shipped to Beijing.
House Democrats blocked a motion Wednesday that would have barred oil from the nation's emergency petroleum reserves from being shipped overseas to entities under the control of the Chinese Communist Party (CCP).
The motion, proposed by California Republican Rep. David Valadao, would have made it illegal for oil from the emergency stockpile to be sent to China after President Joe Biden's latest release sent 1 million barrels to Beijing enterprises. Democrats killed the motion with 219 voting against and 206 Republicans voting in favor.
"It is irresponsible and dangerous for the United States to provide a foreign adversary with fuel that we need to keep here in the United States in case of an emergency," Valadao said promoting his proposal on the floor of the House. "It seems the Biden administration is helping to support China's national security at the expense of our own."
---
Rivals Within Reason?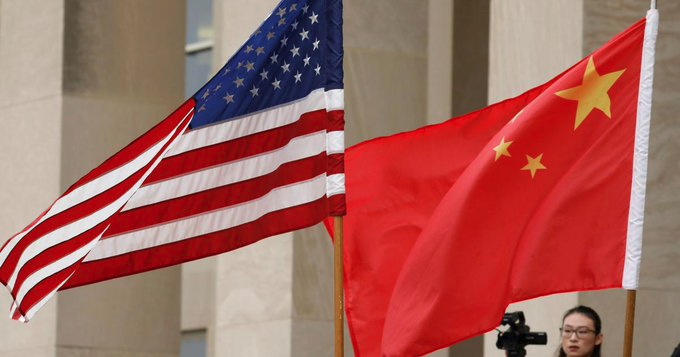 U.S.-Chinese Competition Is Getting Sharper—but Doesn't Necessarily Have to Get More Dangerous
In the year and a half since President Joe Biden took office, competition between the United States and China has only intensified. Rather than dismantle former President Donald Trump's tough policies toward Beijing, Biden has largely continued them, underscoring that the two powers are almost certainly headed for a protracted period of sharp and militarily dangerous strategic rivalry. But that doesn't mean that the United States and China are moving inexorably toward crisis, escalation, conflict, or even war. To the contrary, Beijing and Washington may be groping toward a new set of stabilizing arrangements that could limit—though not eliminate—the risk of sudden escalation.
Assessing the state of U.S.-Chinese relations at any given time is never easy, given the difficulty of distinguishing between what each side says about the other publicly—often for domestic political effect—and what each is actually doing behind the scenes. Yet despite the harsh and often heated rhetoric, some early signs of stabilization have emerged, including the tentative reconstitution of a form of political and security dialogue aimed at managing tensions.
Such stabilization falls well short of normalization, which would mean restoring comprehensive political, economic, and multilateral engagement. The days of normalization have been consigned to history. But stabilization would nonetheless be significant. It would mean the difference between strategic competition that is managed through steadying guardrails and competition that is unmanaged—that is, driven by a process of push and shove, primarily by each country's military, in the hope that on any given day no one pushes too far. The question for both sides, and for the countries that are caught in the middle of this titanic struggle for the future of the regional and global orders, is what kind of strategic competition they will pursue.
China measures its standing vis-à-vis the United States with what it calls zonghe guoli, or "comprehensive national power." Zonghe guoli takes into account China's military, economic, and technological power compared with that of United States and its allies, as well as Beijing's perception of which way third countries are gravitating. Over much of the last five years, the internal discourse of the Chinese Communist Party (CCP) has increasingly reflected the belief that this balance of power is moving rapidly in China's favor, and that this trend is now irreversible.
Not everything has gone Beijing's way, however, especially since Biden's election. China's leaders have been deeply concerned by the revitalization of U.S. alliances in both the Pacific and the Atlantic. They were taken by surprise by the rapid elevation of the Quad—which consists of Australia, India, Japan, and the United States—to summit level under Biden, which was made possible by an escalation in China's border dispute with India. China has also been concerned by the emergence of a new security partnership between Australia, the United States, and the United Kingdom, known as AUKUS, and by Australia's decision to develop a fleet of nuclear-powered submarines. Beijing has watched with alarm as Japan has adopted a new defense policy, expanded defense expenditure, and begun to embrace the need to assist in the defense of Taiwan. China has registered similar concern at South Korea's new strategic and foreign policy posture under President Yoon Suk-yeol, who promised on the campaign trail to join the Quad and turn it into the Quint. And finally, China's "no limits" strategic partnership with Russia has, following the latter's invasion of Ukraine, deeply damaged Beijing's standing in Europe—to the point that even traditional China doves across various European capitals are now skeptical about Beijing's long-term strategic ambitions.
---
A radical plan for Trump's second term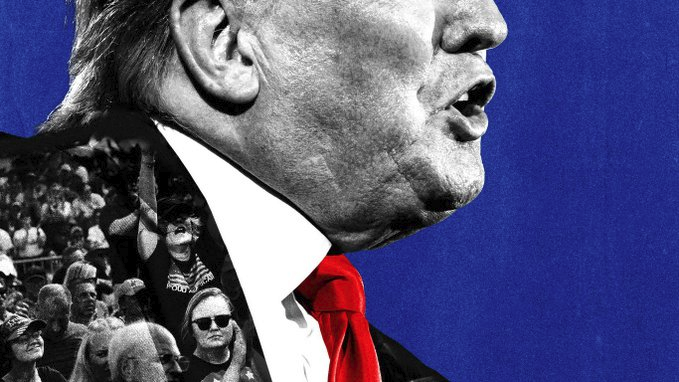 Former President Trump's top allies are preparing to radically reshape the federal government if he is re-elected, purging potentially thousands of civil servants and filling career posts with loyalists to him and his "America First" ideology, people involved in the discussions tell Axios.
The impact could go well beyond typical conservative targets such as the Environmental Protection Agency and the Internal Revenue Service. Trump allies are working on plans that would potentially strip layers at the Justice Department — including the FBI, and reaching into national security, intelligence, the State Department and the Pentagon, sources close to the former president say.
During his presidency, Trump often complained about what he called "the deep state."
The heart of the plan is derived from an executive order known as "Schedule F," developed and refined in secret over most of the second half of Trump's term and launched 13 days before the 2020 election.
The reporting for this series draws on extensive interviews over a period of more than three months with more than two dozen people close to the former president, and others who have firsthand knowledge of the work underway to prepare for a potential second term. Most spoke on condition of anonymity to describe sensitive planning and avoid Trump's ire.
red line separator
As Trump publicly flirts with a 2024 comeback campaign, this planning is quietly flourishing from Mar-a-Lago to Washington — with his blessing but without the knowledge of some people in his orbit.
---
Trump's revenge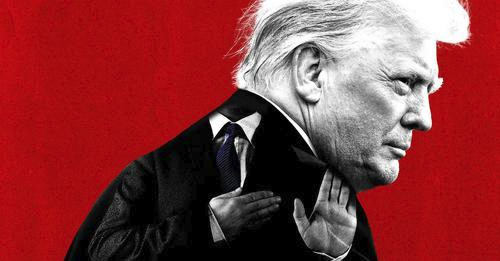 President Donald Trump was attending the National Prayer Breakfast, but showing no sign of grace. Lips pursed, face alternating between anger and frustration, he lashed out at enemies who had brought him to the doors of impeachment. He brandished the day's newspapers, waving them above his head. The first headline: "ACQUITTED." The next: "Trump Acquitted." It was Feb. 6, 2020.
Close aides believed Trump had crossed a psychological line during his Senate trial. He now wanted to get even; he wanted to fire every single last "snake" inside his government. To activate the plan for revenge, Trump turned to a young take-no-prisoners loyalist with chutzpah: his former aide John McEntee.
By the end of that year, Trump also had a second tool in his armory, a secret weapon with the innocuous title, "Schedule F." The intention of this obscure legal instrument was to empower the president to wipe out employment protections for tens of thousands of civil servants across the federal government.
The mission for McEntee and the power of Schedule F dovetailed in the lead-up to the 2020 election as Trump planned (but lost) a second term and fumed over perceived foes.
If former President Trump runs again in 2024 and wins back the White House, people close to him say, he would turn to both levers again. It is Schedule F, combined with the willpower of top lieutenants like McEntee, that could bring Trump closer to his dream of gutting the federal bureaucracy and installing thousands devoted to him or his "America First" platform.
The reporting for this series draws on extensive interviews over a period of more than three months, with more than two dozen people close to the former president and others who have firsthand knowledge of the work underway to prepare for a potential second term. Most spoke on condition of anonymity to describe sensitive planning and avoid Trump's ire.
---
Middle America Project 2022 Ranking America's Most Typical Counties. Swing Counties. Bellwethers. Tipping Points.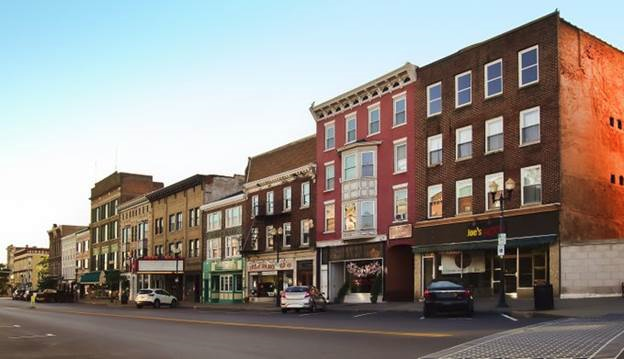 Ever since the saying, "Will it play in Peoria?" pollsters and marketers have sought after the one elusive "test market" that could help them divine which products and candidates would succeed or fail when they went national.
In 2018, we introduced the Middle America Project to answer just this question. We hoped to find the New Peorias, using data to answer which counties were most representative of the country as a whole. We merged data on election, income, education, race, religion, and more to score each county on how representative it is of the United States as a whole. Today, we're updating the Middle America Project to reflect the most recent Census data and the results of the 2020 Census and the 2020 Presidential election.
2022'S MOST REPRESENTATIVE COUNTY: LEHIGH COUNTY, PENNSYLVANIA, U.S.A.