Democrats Won: With their Senate win in Georgia this week, the Democrats control the White House and therefor the Administration across the board and they control the Senate. The Republicans managed to squeak out the slimmest of majorities in the House of Representatives.
The voters' split decision in last month's midterms elated Democrats, but it was a perfect confirmation of this partisan deadlock. While holding the Senate, Democrats lost the national popular vote by three points (51 percent-48 percent) and saw further erosion in their Hispanic, Asian, and Black support. And the president's job approval ratings remain in the tank.
I, along with many others, expected a "red wave." The environment was ripe, the Democrats were failing on multiple fronts, the far-left progressive wing was running the party…but it didn't happen.
Candidates matter, Trump still matters, issues move voters, the fundamentals and/or the 'blocking and tackling' the party undertakes (or doesn't) matter. And arguably, we as conservatives and many of the party's consultants and apparatus failed.
Ideas have consequences, but unfortunately are not always enough. Leadership, messaging, a brand, and our willingness to engage also matters.
I think there were many lessons learned and many more yet to learn. I hope the establishment, leadership of the party, and legislative branch abide by those lessons.
Food for Thought on Age: Just for fun…which may or may not be true😊
Here's something to think about at our age…
– The inventor of the treadmill died at the age of 54
– The inventor of gymnastics died at the age of 57
– The world bodybuilding champion died at the age of 41
– The best footballer in the world, Maradona, died at the age of 60.
– James Fuller Fixx, credited with helping start America's fitness revolution by popularizing the sport of running, died of a heart attack while jogging at 52 years of age.
… BUT …
– The KFC inventor died at 94.
– Inventor of Nutella brand died at the age of 88
– Imagine, cigarette maker Winston died at the age of 102
– The inventor of opium died at the age of 116 in an earthquake
– And the Hennessey Liquor inventor died at 98.
How did these doctors come to the conclusion that exercise prolongs life?
The rabbit is always jumping up and down, but it lives for only 2 years and the turtle that doesn't exercise at all, lives 400 years.
So, take some rest, chill, stay cool, eat, drink and enjoy your life.
Read more below and follow me on Twitter & GETTR – @sanuzis  
–Saul Anuzis
Click Here for Past Commentary from Saul
---
60 Plus Weekly Video Rewind
In this week's video rewind- The House GOP announces investigation in to the botched withdrawal of Afghanistan, Hakeem Jeffries replaces Nancy Pelosi, and AOC is under an ethics investigation!
Links to the articles discussed in the video:
https://www.axios.com/2022/12/07/gop-biden-investigation-afghanistan-withdrawal
https://www.cnn.com/2022/11/30/politics/house-democratic-leadership-vote/index.html
https://www.foxnews.com/politics/new-york-rep-alexandria-ocasio-cortez-investigation-house-ethics-committee
---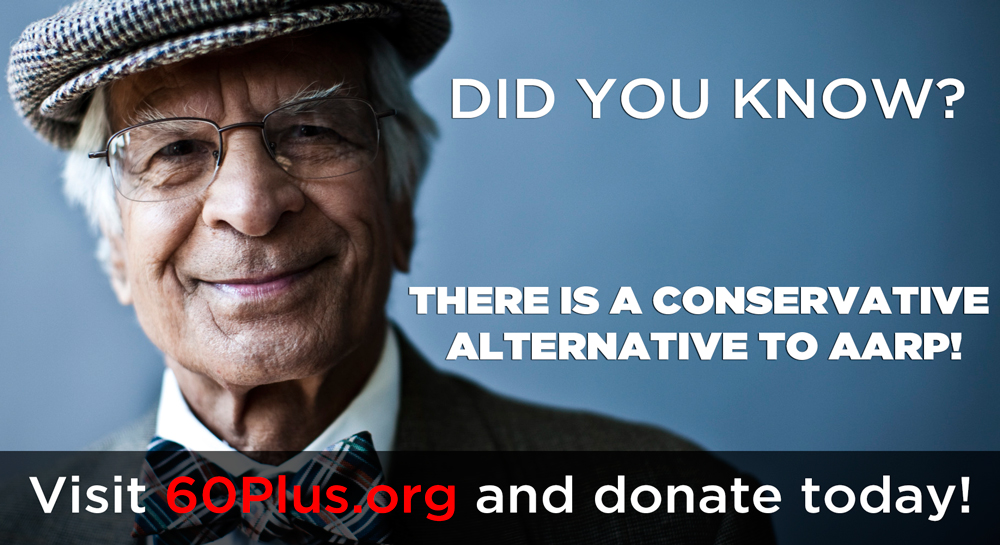 We're fighting every day for seniors and retirees by working to eliminate the death tax, ensure healthcare freedom, and save social security for future generations. With your essential help we will continue the fight. You can even donate using Bitcoin and Ethereum!
Thank you for your help and support of the 60 Plus Association.
Donate Today! Visit https://www.60plus.org/donate
---
How Biden Stole Christmas: Americans brace for the most expensive Christmas to date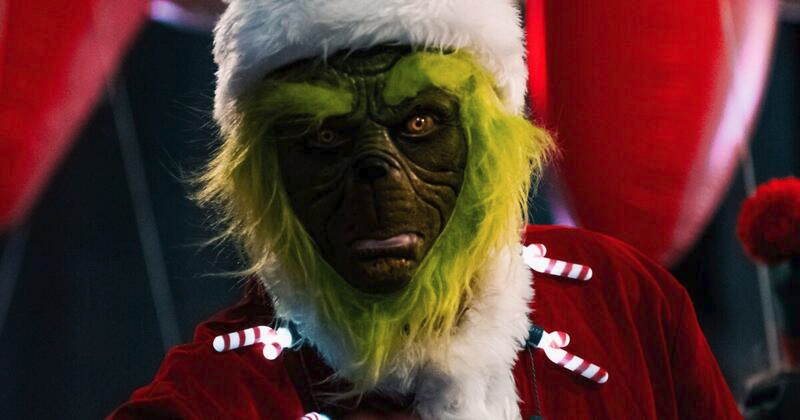 With Christmas quickly approaching, Americans must prepare for a significant surge in holiday costs. Under President Biden's administration, Americans will pay more for travel, presents, trees, and Christmas dinner than in any previous year. As a result, families are tightening their budgets – Americans are expected to purchase just nine gifts this year, down from 16 last year.
Bankrate recently conducted an analysis of the top 40 items common to the season and concluded that 88 percent of holiday staples have gotten more expensive over the past year.
The cost of traveling has seen the largest surge:
Gasoline has increased by 17.5 percent.
Airline fares have increased by 42.9 percent.
Hotels and motels have increased by 6.4 percent.
Transportation services have increased by 15.2 percent.
As a result, low-income travelers will cut back from traveling this year. According to Deloitte, only 31 percent of Americans said they intended to travel this year, down from 42 percent of Americans last year. Unfortunately, this means tens of millions of Americans will sacrifice precious family time because of Washington's irresponsible spending habits.
---
Biden's pathetic disregard for the humanitarian catastrophe at the border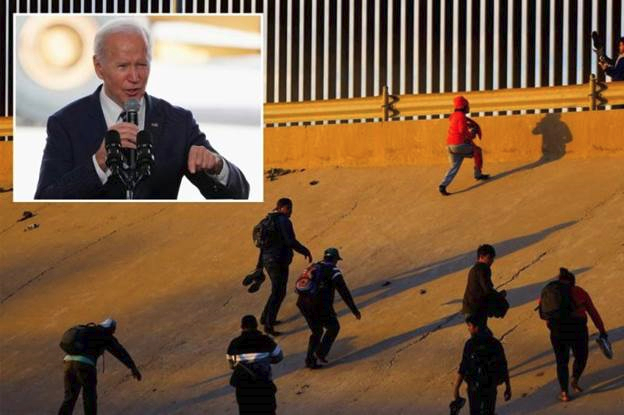 Joe Biden just admitted, yet again, that the humanitarian disaster at our southern border does not matter to him. He simply views it as a negligible price to pay for his open-borders policy.
"There are more important things going on," sniffed the president, when asked by Fox News' Peter Doocy why he had not visited the border during an Arizona visit.
Sorry, but there really aren't any, at least not domestically.
The fiscal year that ended September 30 saw a record 2.4 million migrants encountered at the southern border, up almost 40% from the previous year (which was already a record-breaker). There have been at least 207,000 encounters already in November, as well as 137,000 "gotaways" — migrants spotted but not stopped by Customs and Border Protection agents — since October 1.
Remember too that a huge chunk of those stopped are turned back under Title 42, a Trump-era COVID rule that Biden tried to get rid of (then panicked when he saw how bad the numbers were and reversed course). But a federal court has ordered the rule must expire by Dec. 21. So expect another tidal wave increase to start 2023.
---
Brittney Griner-Viktor Bout trade gives Vladimir Putin two victories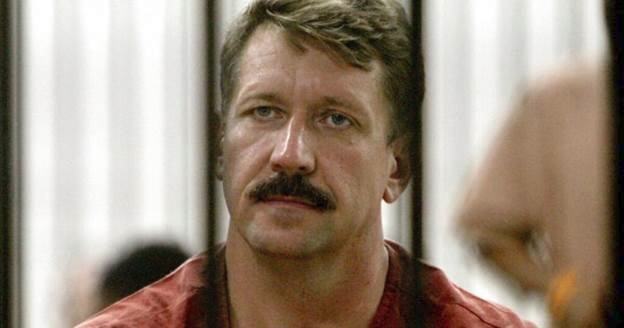 The prisoner trade of WNBA player Brittney Griner for terrorist arms dealer Viktor Bout is a significant political victory for Vladimir Putin. The Russian president has won the one-for-one swap of a Russian intelligence agent convicted of conspiring to kill Americans for a WNBA player who, even Russia admits, was simply carrying a small amount of cannabis oil on her person.
The immediate benefits for Putin are twofold.
First, this swap gives Putin some useful propaganda to present himself as having gotten the better of the United States. The Russian government took great pleasure in the Biden administration's far too visible display of desperation to reach an agreement over Griner. As Secretary of State Antony Blinken pushed for a deal back in July, Russian Foreign Minister Sergey Lavrov's spokeswoman responded that Lavrov would "pay attention to this request when time permits. Now, he has a busy schedule." Put simply, America looks weak, and Russia looks strong. This perception represents the apex of Russian nationalist propaganda narratives.
It's a timely win for Putin. Russian forces face increasingly grave odds in Ukraine, and the Russian public is increasingly aware of this struggle. It is notable, for example, that the deal's exclusion of the bad-conduct-discharged former U.S. Marine Paul Whelan is featuring heavily in Russian state media. Putin can thus continue to leverage Whelan's suffering, which his family suggests is escalating. Whelan's status as a former Marine makes him a particularly valuable propaganda tool.
Second, even if only marginally, this agreement will give Putin confidence that his pressure campaign against the West over Ukraine is succeeding.
---
The Trumpification of Elon Musk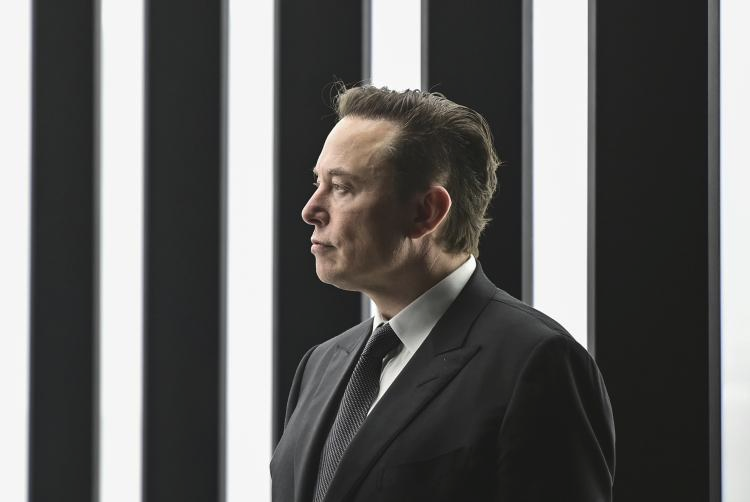 The relentless attacks on Elon Musk since he purchased Twitter should be familiar to most Americans. It's exactly what Democrats and their media and corporate allies did to demonize Donald Trump.
The McCarthyite formula is simple: Claim you are defending high-minded principles (Democracy! The rule of law! Civil discourse!) to justify efforts to delegitimize someone you've identified as a political opponent.
Democrats denied Trump's presidency from day one; Hillary Clinton and Joe Biden themselves declared for years that he had stolen the 2016 election. In the name of election integrity, Democrats turned a bogus conspiracy theory cooked up by Clinton's campaign about Russian collusion into years of official investigations that undermined and tainted Trump. When Special Counsel Robert Mueller proved that a lie, Democrats immediately seized on a few innocuous sentences in a Trump phone call with a foreign leader to launch just the third presidential impeachment in U.S. history.
Those events are well-known, but ponder them for a moment. This was a soft coup, a nonviolent version of Jan. 6 that was far more dangerous than the Capitol riot. The effort to remove a lawfully elected president was planned and orchestrated by officials at the highest level of government and the media. While Jan. 6 was a one-off eruption of crazed anger, the false attacks on Trump edged our political discourse toward Orwellian Newspeak by presenting lies and smears as ringing defenses of sacred constitutional values.
---
Newt Gingrich Sounds Alarm, Warns Republicans About Biden As Focus Shifts to 2024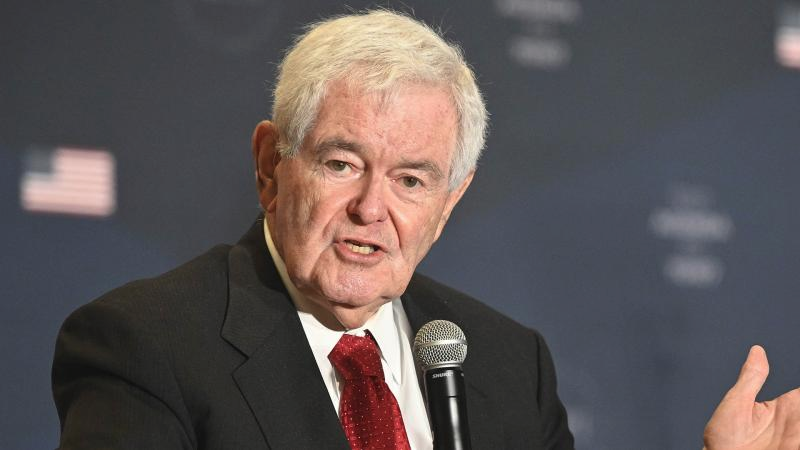 Former Speaker of the House Newt Gingrich has a message for Republicans and they would be wise to heed it.
After a disappointing performance in the midterms where a red wave was expected the former Speaker said much of the credit goes to President Joe Biden because he has been successful at doing what liberals want him to do.
He said that the president is doing well by his own way of measuring his success, even though it is not what the majority of Americans would see as success, in a column on his website.
"Like most Americans, I do not approve of the job he is doing. Like virtually all conservatives and Republicans, I deeply oppose his policies. They are clearly weakening America and strengthening our enemies. And, again, like most Americans, I oppose the woke policies which are undermining and threatening to destroy popular, unique, shared American culture," the former Speaker said.
"However, conservatives' hostility to the Biden administration on our terms tends to blind us to just how effective Biden has been on his terms. He has only built upon and fortified the left-wing Big Government Socialist woke culture system," he said.
He said that Biden's strategy of staying "in the basement" and away from public scrutiny worked for him in winning the 2020 presidential election and that he got key legislation passed with a tie in the Senate and an "amazingly narrow four-vote majority in the U.S. House. He said that Biden was able to add "trillions in new spending, while the most recent bill on "sexual rights overriding all other rights" passed with some GOP support.
Despite Biden's poor handling of the economy and the significant increase in crimes along with the ongoing border crisis, his White House team and Democrats nevertheless executed a strategy of "polarizing Americans against Donald Trump supporters" to come out with one of the "best first-term off-year elections in history."
---
Why are we ignoring the GOP's popular vote win?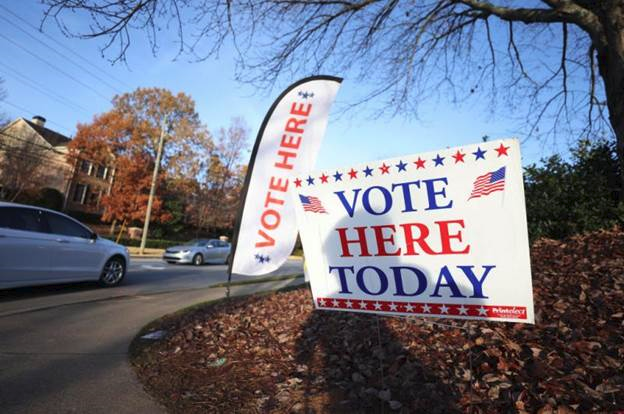 The midterms were a hollow victory for Democrats
The midterm bloodbath conservatives were salivating for devolved into, at best, a red tide. The Democrats held the Senate and have only a seven-seat deficit in the House. Senate Majority Leader Chuck Schumer is now hoping to grant citizenship to every warm body in the country and perhaps even others on their way here, while Senator Elizabeth Warren is more determined than ever to cancel the student debts of millions of bankrupt liberal arts majors. And an emboldened President Biden is threatening to run for re-election, whether anyone wants him to or not.
But amidst all the liberal revelry lies an uncomfortable, little-reported fact: Democrats lost the House popular vote by three points.
Remember the popular vote? The popular vote!
My goodness, Hillary Clinton still probably mutters about winning the popular vote in her sleep. The left has been in love with the popular vote since 2016, and it's easy to see why: 2022 was the first time the Democrats lost the House popular vote since Hillary's 2016 loss, when the GOP prevailed by one point. The Democrats won the House popular vote by three points in 2020 and by nearly nine points in 2018.
Yet the GOP's House popular vote win was apparently an unpopular storyline in newsrooms. At the New York Times, Ross Douthat and Nate Cohn mentioned Republicans' popular vote win only in passing, deep in pieces that otherwise explained why Democrats did better than expected.
The crew over at CNN, who used the term "election deniers" about 6,000 times on election night — though never in reference to steamy romance novelist Stacey Abrams — have yet to note the Republican popular vote win. In fact, in paraphrasing Josh Hawley's critique of the GOP's comparatively poor midterm showing, they erroneously referred to the party's "failure to win popular vote majorities."
MSNBC never referred to it in its "news" coverage but did publish an opinion piece with a passing mention of the popular vote. The point of the reference, however, wasn't to acknowledge that this happened because the Democrats drifted too far left and have horribly destructive ideas that Americans reject. The point was to stoke fear that Trump could win in 2024 and usher in four more years of "flagrant profiteering, outright buffoonery and contemptuous prejudice, culminating in the attempted overthrow of American democracy."
---
It's Not Too Late to Travel Solo After Retirement — but Don't Make These 14 Mistakes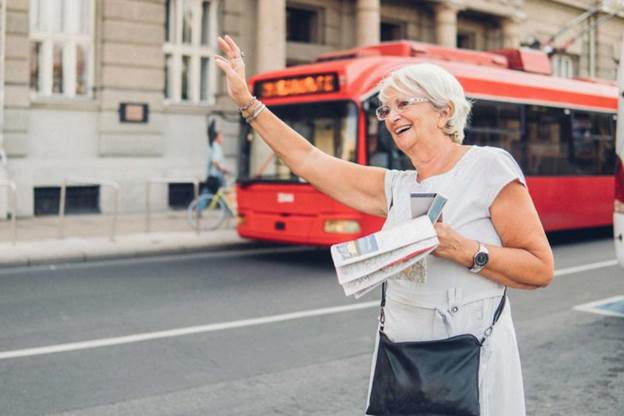 "Sometimes as you're getting older, you might start feeling less capable. You go out there and you navigate the world by yourself? Yeah, you come back feeling pretty darn strong."
Embarking on a solo trip as a senior comes with its own set of challenges — and perks. Travel + Leisure turned to senior solo travel expert Janice Waugh of Solo Traveler World for insight into what not to do as a senior traveling solo.
Thinking You're Younger Than You Are
Don't overestimate your abilities — or underestimate your age. "It's pretty common," Waugh laughs. "When you hit about 40 or 50, you really think you're about 10, 20 years younger than you actually are. It's really important that you take an assessment and know your physical abilities so that you don't get yourself into an awkward situation. Know how far you can walk, how far you can ride, how far you can hike, what stairs are like for you, what it's like on uneven surfaces — just take account of this, because it can really affect your enjoyment of the trip once you go."
Choosing the Wrong Destination for Your Situation
Plan trips according to what's best for you at this stage in life. "You really need to choose the trip, the tour, or the destination that's right for you — and that, again, is going to be affected by your abilities," Waugh says. "Maybe you've been a great hiker in the past, but it's just not in the cards, but you also love cooking, so you go to Italy and take a cooking course. Sometimes you have to adapt according to the times within your life."
---
How to break China's grasp on digital trade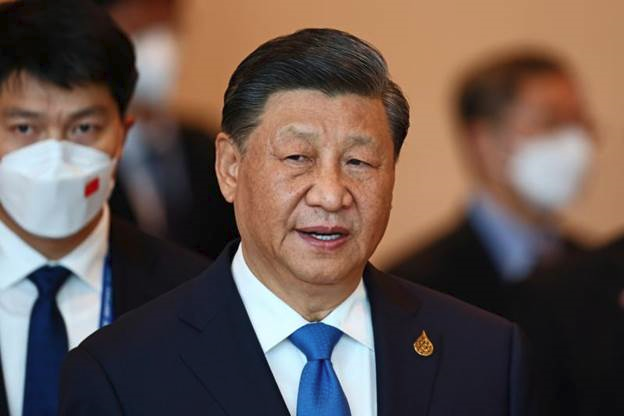 A click of a button. That's all it takes for us to connect with the rest of the world.
We are living through a "Fourth Industrial Revolution," in which the internet has blurred boundaries between our physical and digital world. This new frontier changed how we interact with one another, how we consume media, and how we sell products. Economic opportunity has been and continues to be abundant.
In today's hyper-connected world, the United States is at a critical moment. Digital trade is becoming the new frontier in economic strength, particularly in the post-pandemic economy.
In 2020, U.S. exports of digital services surpassed $520 billion, accounting for more than half of all U.S. services exports and generating a digital services trade surplus of $214 billion. Due to the COVID-19 pandemic, demand and reliance on digital technologies and services, data flows, and e-commerce has only increased.
Some countries have already harnessed digital trade for their gain, and our loss. China is waging a highly sophisticated and organized online assault on America — blocking the flow of data across borders, forcing technology transfer, infringing upon intellectual property rights, and stealing trade secrets.
---
Republican majority must keep promise to parents and students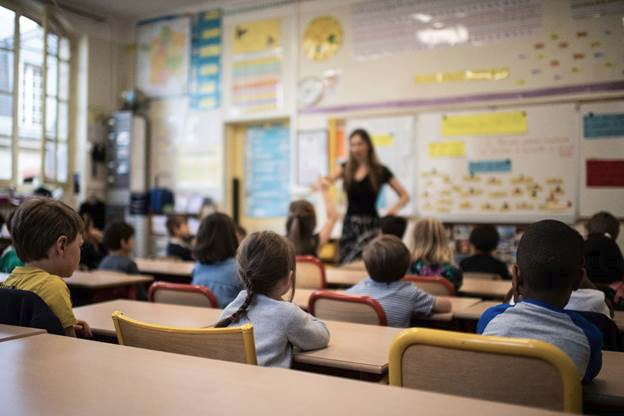 Congressional Republicans must deliver on education freedom for America's parents and students.
In the 2022 midterm elections, parents made their voices heard throughout the country by re-electing several pro-school choice governors, overturning numerous local school boards (particularly in Florida) who were not listening to parents and electing a decidedly more pro-school choice U.S. House of Representatives. Educational freedom was a big winner in the midterm elections.
The U.S. House was flipped by voters from a narrow Democrat majority to a narrow Republican majority. The new members who make up the Republican majority are strongly in favor of educational freedom and choice. The question now is will Republicans deliver for America's parents and students?
The trend toward greater educational freedom and choice in K-12 education began last year when pandemic-weary parents swung statewide elections in Virginia, and school board elections in major municipalities. While issues like inflation, crime, and abortion were dominating public debates and campaign advertising across America this fall, concerned parents remained a crucial swing vote, and they were concerned about transparency in public education and the lack of educational choice. There are several reasons for this trend.
---
Vladimir Putin's Ukrainian Genocide: Nobody can claim they did not know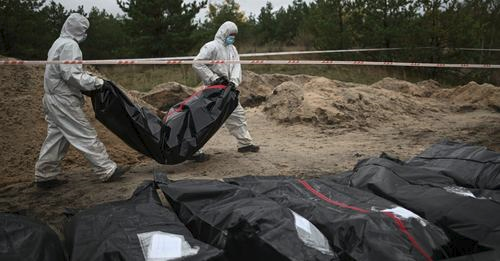 Russia's War Crimes…
The liberation of Kherson in early November sparked a wave of euphoria as Ukrainians celebrated a landmark victory over Vladimir Putin's invading army. Weeks later, this celebratory mood has now given way to all-too-familiar feelings of grief and fury as the Ukrainian authorities uncover evidence of war crimes committed during the city's eight-month Russian occupation.
This grim process has already been repeated in hundreds of liberated villages, towns, and cities throughout northern and eastern Ukraine. On each occasion, retreating Russian troops have left behind a vast crime scene of mass graves, torture chambers, sexual violence, and deeply traumatized communities. Specific accounts of civilian suffering are strikingly similar from region to region, indicating that these crimes are the result of deliberate Kremlin policy rather than the rogue actions of individual Russian army units.
Wherever Russia establishes control, anyone regarded as posing a potential threat to the occupation authorities is at risk of abduction. This includes elected local officials, military veterans, civil society activists, journalists, and anyone suspected of overtly pro-Ukrainian sympathies. Many victims are subjected to torture and execution. Others simply disappear. Those who avoid abduction face the threat of forced deportation to the Russian Federation. Millions of Ukrainian civilians, including thousands of children, are believed to have been deported in this manner over the past nine months.
The atrocities committed by Russian troops in occupied regions of Ukraine are only one part of a wider genocidal agenda that defines the invasion unleashed by Vladimir Putin on February 24. In areas of Ukraine occupied by the Kremlin, all symbols of Ukrainian statehood have been methodically removed and a new Russian imperial identity imposed on the civilian population. Teachers have been brought in from Russia to indoctrinate Ukrainian schoolchildren, while access to the Ukrainian media has been blocked and the Ukrainian language suppressed.
Putin's intention to extinguish Ukrainian statehood and eradicate Ukrainian national identity was evident long before Russian tanks crossed the border in early 2022. His menacing statements have since been matched by the criminal actions of his army. Apologists had earlier been able to dismiss the Russian dictator's genocidal rhetoric as mere political hyperbole, but that is no longer possible.
---
Sinema switches to independent, shaking up the Senate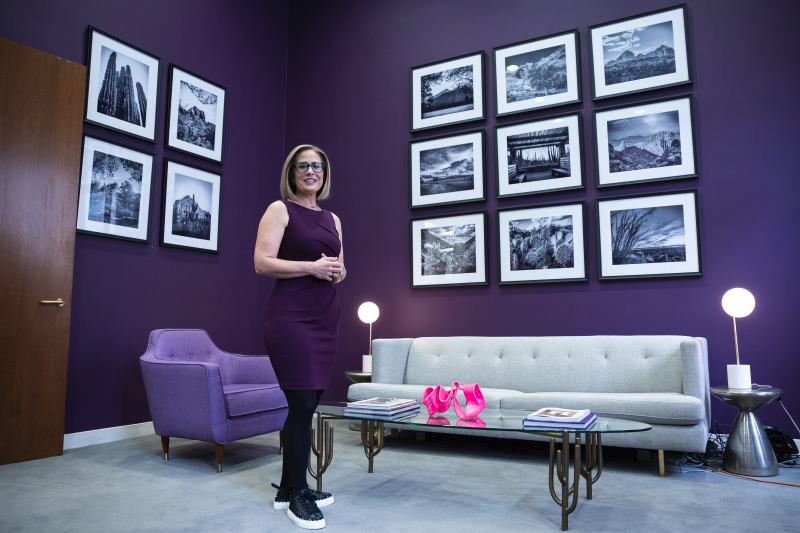 The Arizona senator won't say whether she's running for reelection but said in an interview she doesn't expect a change in how the Senate operates.
Arizona Sen. Kyrsten Sinema is changing her party affiliation to independent, delivering a jolt to Democrats' narrow majority and Washington along with it.
In a 45-minute interview, the first-term senator told POLITICO that she will not caucus with Republicans and suggested that she intends to vote the same way she has for four years in the Senate. "Nothing will change about my values or my behavior," she said.
Arizona Sen. Kyrsten Sinema is changing her party affiliation to independent, delivering a jolt to Democrats' narrow majority and Washington along with it.
In a 45-minute interview, the first-term senator told POLITICO that she will not caucus with Republicans and suggested that she intends to vote the same way she has for four years in the Senate. "Nothing will change about my values or my behavior," she said.