Biden's Inflation: President Biden and his left-wing progressive allies Pelosi and Schumer are taxing every American beyond belief with inflation.
Biden's inflation is the most unfair tax of all…because the low and middle class of America end up paying the price…at the pump and at the grocery store EVERY week.
Elections have consequences…just remember, this is NOT your parent's Democratic Party!
The New & Growing Republican Party: The center-right coalition that makes up the core of the Republican Party continues to expand. We should be proud of our diversity and cognizant of the fact the progressive wing of the Democrat's party has given us a unique opportunity to govern.
We need to win in 2022 in order to have a Republican Congress to serve as a check and balance to the current 100% liberal Democratic controlled federal government. Their policies of deficit spending, retreat abroad, open borders, defunding the police, and inflation have left Americans worse off.
In 2024 there will be a better than even chance to elect a Republican president, and then the awesome responsibility of governing.
Think of our party and what many would have said was never possible…
– The first Mexican born women elected to Congress…a Republican
– The first Muslim nominated to the U.S. Senate…a Republican
– The first openly gay person appointed to the cabinet…a Republican
– The first woman nominated and confirmed to the Supreme Court…a Republican
– The first Black man elected to U.S. House…a Republican
– The first Black man elected to the U.S. Senate…a Republican
– Two of the first three Korean American women to serve in Congress…Republicans
– The first Teamster elected chairman of a major party in Michigan…a Republican (my favorite)
Our history is rich, and our reach is broad based. Ideas have consequences. Policies matter. And when the extreme left sets America on fire, figuratively and literally, voters respond.
Read more below and follow me on Twitter – @sanuzis  
–Saul Anuzis
---
60 Plus Weekly Video Rewind
Saul Anuzis warns us about the danger of drug importation, Joe Manchin is in negotiation with Chuck Schumer behind the scenes, big trouble ahead for Democrats in the midterm election, and Joe Biden has the last word on high gas prices!
Links to the articles discussed in the video:
https://insidesources.com/drug-importation-remains-as-bad-an-idea-as-ever/
https://www.politico.com/news/2022/06/17/dems-manchin-schumer-00040321
https://thehill.com/homenews/campaign/3525374-democrats-face-congressional-rout-amid-historically-terrible-headwinds/
---
Happy Father's Day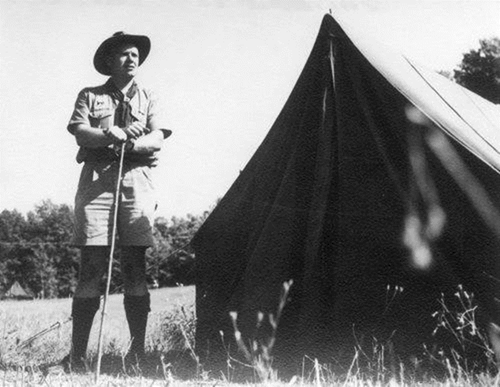 Happy Father's Day: A responsibility too many ignore. One of the greatest titles in the world is that of parents (now grandparents), Father and Mother, and one of the biggest blessings in the world is to have parents to call mom and dad. Thanks for all you do!
RULES FOR SONS:
1. Never shake a man's hand sitting down.
2. Don't enter a pool by the stairs.
3. The man at the BBQ Grill is the closest thing to a king.
4. In a negotiation, never make the first offer.
5. Request the late check-out.
6. When entrusted with a secret, keep it.
7. Hold your heroes to a higher standard.
8. Return a borrowed car with a full tank of gas.
9. Play with passion or not at all…
10. When shaking hands, grip firmly and look them in the eye.
11. Don't let a wishbone grow where a backbone should be.
12. If you need music on the beach, you're missing the point.
13. Carry two handkerchiefs. The one in your back pocket is for you. The one in your breast pocket is for her.
14. You marry the girl, you marry her family.
15. Be like a duck. Remain calm on the surface and paddle like crazy underneath.
16. Experience the serenity of traveling alone.
17. Never be afraid to ask out the best looking girl in the room.
18. Never turn down a breath mint.
19. A sport coat is worth 1000 words.
20. Try writing your own eulogy. Never stop revising.
21. Thank a veteran. Then make it up to him.
22. Eat lunch with the new kid.
23. After writing an angry email, read it carefully. Then delete it.
24. Ask your mom to play. She won't let you win.
25. Manners maketh the man.
26. Give credit. Take the blame.
27. Stand up to Bullies. Protect those bullied.
28. Write down your dreams.
29. Always protect your siblings (and teammates).
30. Be confident and humble at the same time.
31. Call and visit your parents often. They miss you.
32. The healthiest relationships are those where you're a team; where you respect, protect, and stand up for each other.
P.S. The picture is of my dad, who was a lifelong boy scout.
---
Biden loses control of inflation, and the trust of American people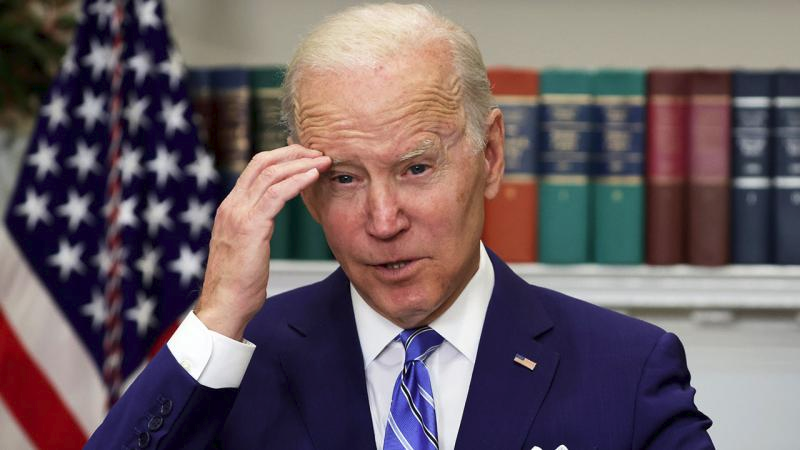 Americans have lost faith in government, leading to The Great Distrust
Remember how President Joe Biden wanted to be an historic president — pointedly hanging FDR's portrait over the fireplace in the Oval Office?
Turns out, as we now officially fall into bear market territory and Americans are getting poorer by the minute, Biden's dreams are coming true.
Already, Biden has notched some historical firsts.
For example, consumer sentiment plummeted in June to the lowest level ever recorded in the 70-year history of the University of Michigan index. It is a stunning collapse, not seen even during the darkest days of the COVID-19 scare. The index fell to 50.2 from 58.4 in May – already a recession-level reading – and was far below the 58.1 projected by economists.
Meanwhile, the New York Federal Reserve just reported that consumer expectations for inflation hit a record level in May, as did pessimism about the stock market.
It seems the country has never been so gloomy. Way to go, Joe!
---
'Peak Inflation' Keeps Peaking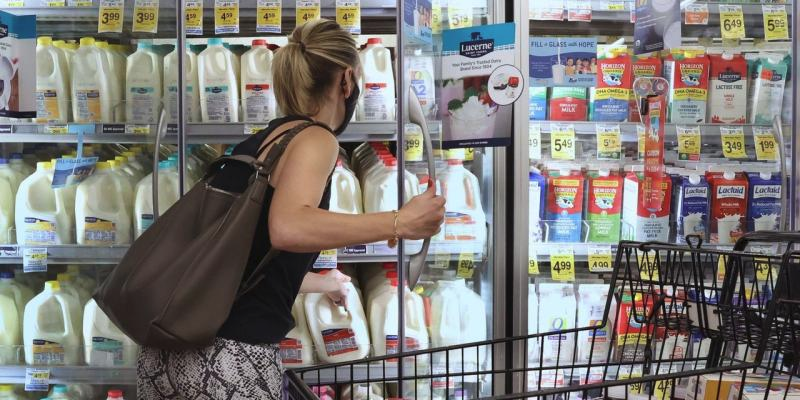 Progressive economic policies are crushing low-wage workers.
The economists predicting "peak inflation" have been right in one sense: Inflation does keep peaking, with Friday's Labor Department report showing the consumer-price index at a 40-year high of 8.6% on an annual basis. What progressive spending gave to Americans in welfare and new entitlements, it has taken away in a lower standard of living.
Energy and food prices made up much of the May increase, but this is cold comfort for consumers. Americans used to be able to substitute lower-cost protein when beef prices rose. But everything at the supermarket has become more expensive in the past year—eggs (32.2%), chicken (16.6%), milk (15.9%), even soup (13.9%). Lower-wage workers are getting crushed by Bidenomics.
Economists who claimed inflation was transitory and driven by increases in select categories such as used cars are belatedly admitting they were wrong. What else can they do? Prices for some goods have moderated in recent months, but inflation is broadening. That's why the so-called core inflation index that excludes energy and food is up 6% over the past 12 months and 0.6% from April.
---
Joe Biden's Progressive Energy Agenda Is Soaring Prices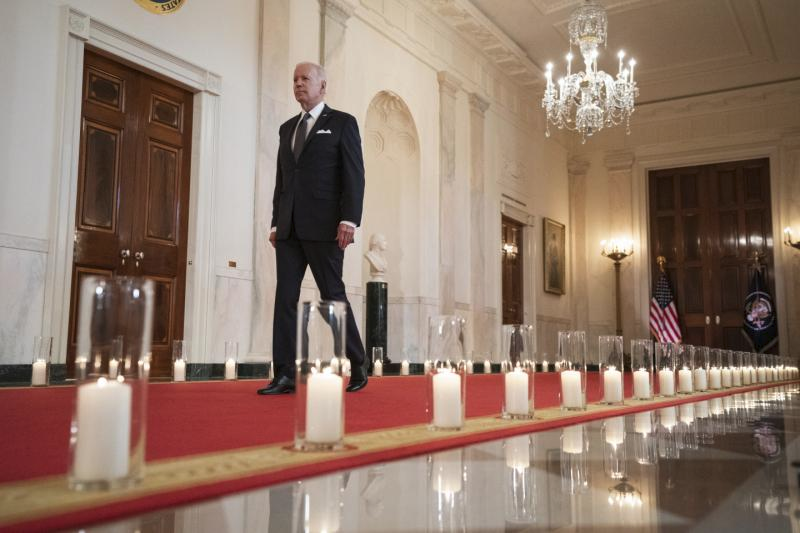 Middle class Americans don't need an economist or political scientist to tell them there's something wrong with the economy. They realize it every time they put gas in their tanks or have to pay more for groceries. The financial security of many families is now in jeopardy because the Biden Administration cares more about appeasing radical environmentalists rather than securing America's energy independence.
It didn't have to be this way. Under the previous Administration, the United States was essentially energy independent. That all changed, however, on January 20, 2021, with the Biden Administration's unlawful recession of domestic energy production on multiple fronts; and it has further deteriorated throughout his first year in office and into this worldwide chaos centering on the Russian War in Ukraine.
Unfortunately, the Biden Administration refuses to restart the energy independence it inherited. On its first week in office, it halted all new oil and gas leases on federal lands, which federal courts held was unlawful. Then, after sanctioning importation of Russian oil, liquefied natural gas, and coal to the United States, a White House delegation traveled to Venezuela to discuss "energy security," according to former Press Secretary Jen Psaki. But the United States should never be dependent on murderous thugs or despotic regimes for its energy needs.
---
Why the government's astronomical inflation measure is still likely an underestimate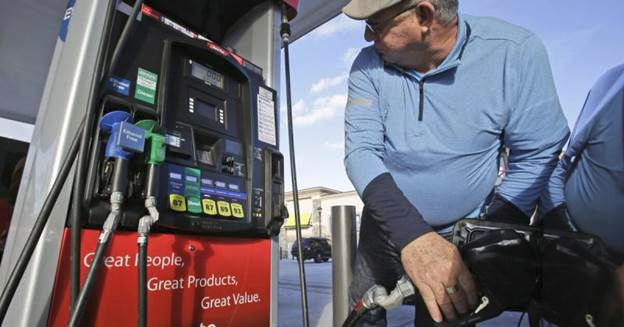 Contrary to the smug assertions of the White House and its stenographers in the corporate media, inflation did not, in fact, peak back in March. The Bureau of Labor Statistics published its finding that inflation rose by 8.6% in the year ending this May (or 1% just in May alone). While the BLS's consumer price index recorded the greatest inflation in 40 years, that figure may in fact be an underestimate, not just due to the way the BLS weights various categories of spending in its basket of goods, but also because of the particularly egregious structure of our current inflation bout.
As the Biden administration once liked to boast, "core" inflation, or inflation without the volatile categories of food and energy, is slightly more stable than the overall inflation measure determined by the BLS. But although inflation is always regressive — that is, disproportionately taxing on the poor — inflation with stronger price spikes among food and energy renders the phenomenon even more regressive than usual.
We can normally expect any sort of economic distress to influence rational consumer behavior. A family may forgo their annual summer vacation or monthly sojourn to the local steakhouse, and trips to Whole Foods and Target may be replaced with shopping at Smart & Final and Walmart. But at a certain point, consumer demand is perfectly inelastic, or unresponsive to increases in price. The consumer price measure simply does not reflect that growing children cannot consume fewer calories or that mom and dad's commute to work cannot consume fewer gallons of gasoline. In effect, the poorer a household is, the greater the real inflation rate it experiences.
---
The cost of breakfast too is skyrocketing under Biden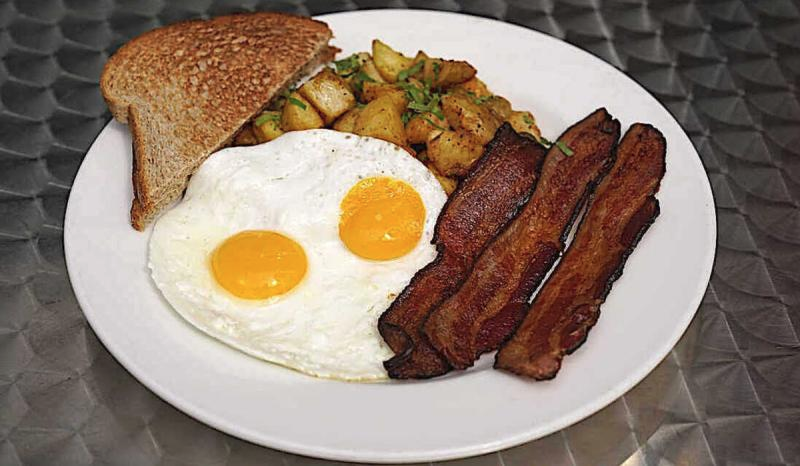 So what's the state of Democratic politics and outspoken Democrats at the moment? The word "unfamiliar" comes to mind.
"You listen to what they say, you watch what they burn and protest, you feel the economic pain and you realize this is not your parent's Democrat Party. We now have liberal, Democratic cities like San Francisco recalling the crazy left-wing prosecutors because today's Democratic Party has gone too far," advises Saul Anuzis, former chairman of the Michigan Republican Party and now a commentator and consultant.
"You now have mothers, parents and grandparents leading civil revolutions at school board meetings and local elections as the crazy liberal Democrats push and shove their policies on mainstream America. You now have girls and young women standing up for their rights to compete fairly in sports and go to the bathroom in peace," he continued.
"The crazy left of the Democratic Party is in charge, and they have gone too far. Elections have consequences and we've felt it on the streets of Minneapolis, Chicago, Seattle and elsewhere as our cities burned by 'leftists' who used the system to become millionaires," he said, citing an increase in crime in particular following efforts to liberal efforts to "defund the police" and other factors.
"This is not your parent's Democratic Party — and voters have had enough," Mr. Anuzis concluded.
---
Historic win by Texas Republican Mayra Flores latest sign Hispanics ditching Democrats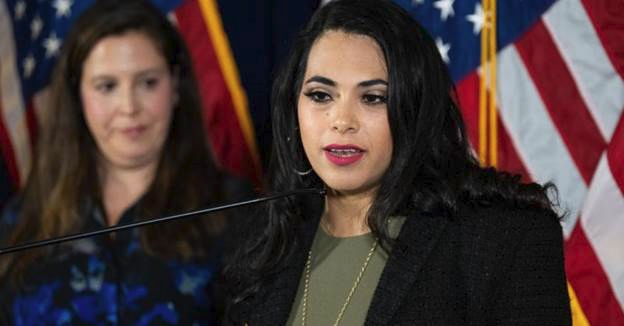 Polling shows Hispanic voters overwhelmingly disapprove of Biden as GOP sees major opportunity.
Newly minted Republican Rep.-elect Mayra Flores's electoral victory in Texas marked the latest warning sign for Democrats that Hispanic voters are increasingly dissatisfied with their agenda and potentially shifting to the Republican Party.
Flores made history on Tuesday night, becoming the first Mexican-born woman elected to Congress after she defeated Democratic opponent Dan Sanchez by 8 points in the special election for Texas's 34th Congressional District. Incumbent Filemon Vela (D.) vacated the seat in March.
A Republican hasn't represented the heavily Hispanic area along the nation's southern border in the Rio Grande Valley since 1870, according to the Houston Chronicle…
…"This is clearly a historic win and potentially very telling for what the future has in store," Saul Anuzis, former chairman of the Michigan Republican Party, told Just the News. "Republicans have successfully been expanding our party while the far-left progressives make it clear this isn't your parents' Democratic Party anymore."
…"Hispanics are traditionally conservative Catholic voters that don't like the crazy left's ideas any more than anyone else," said Anuzis. "They share the same values every other American has and cares about. A shift in Hispanic votes from blindly following Democrats to voting their conscious and beliefs is a big win for Republicans."
---
Sen. Rand Paul's plan to balance the budget is a huge step toward fiscal responsibility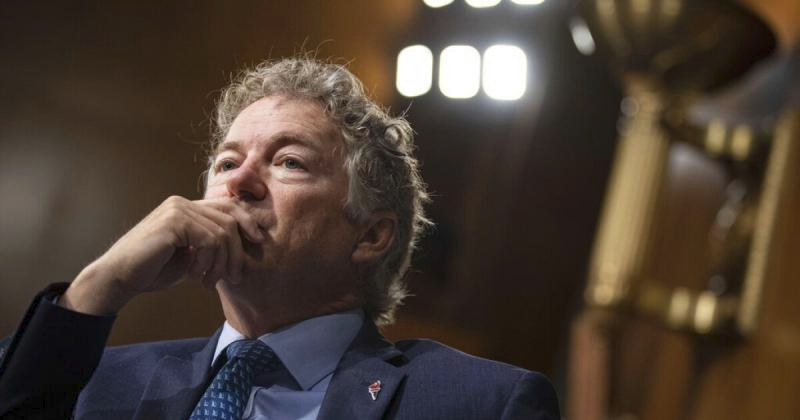 With record inflation and out-of-control government spending, the notion of a fiscally responsible government seems like an afterthought. Both parties have not provided even the slightest hint at curbing expenditures in any way. The more members from both parties speak, the more money they seemingly want to spend. Fortunately, our country has at least one member of Congress concerned with our national debt: Sen. Rand Paul.
On Monday, Paul introduced his "Six Penny Plan," which he says will balance the federal budget within five years. With numerous financial troubles on the horizon, his plan is the legitimate solution our country desperately needs.
"Five years ago, we could balance our budget with a freeze in spending without cutting anything. Since then, our debt has skyrocketed to $30 trillion with $2 trillion just from this past year," the Kentucky Republican said. "We are now in a situation that a simple penny, two, three, or even a five pennies per-dollar reduction is insufficient to balance our budget. It requires six. We cannot keep ignoring this problem at the expense of taxpayers, and my budget will put our nation on track to solve this crisis that Congress created."
---
The FBI knew RussiaGate was a lie — but hid that truth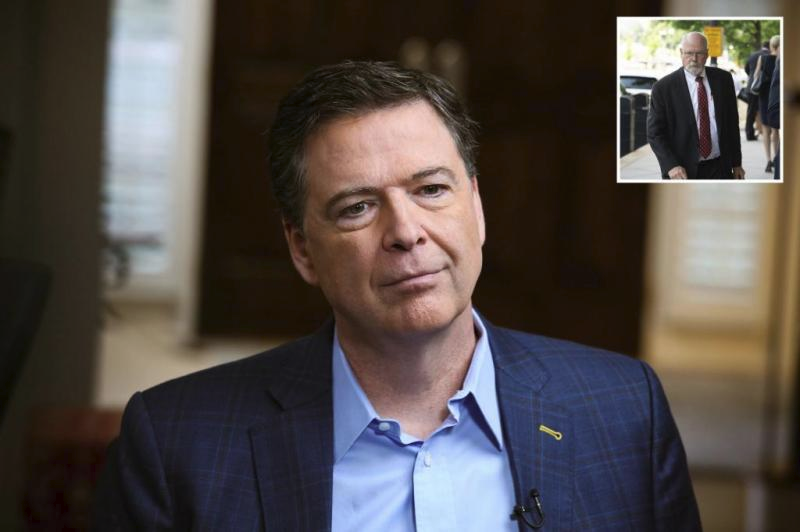 The FBI knew the Trump-Russia collusion narrative was utter bunk even as it suggested otherwise to Congress, the courts and the public early in 2017. Evidence revealed by special counsel John Durham proves it beyond dispute.
At RealClearInvestigations, Paul Sperry lays out the case.
Declassified for Durham's probe, a March 2017 memo prepared by Lisa Page for FBI head James Comey's meeting with Congress' "Gang of Eight" — the bipartisan House and Senate leaders who oversee the most classified stuff — was a total cook-up job.
It advised Comey to present accusations that Trump's campaign chair Paul Manafort and foreign policy adviser Carter Page were working with the Russian government as coming from a confidential Russia-based source with real intel-community chops. In fact, the FBI had already established that the root source was US-based former Brookings flunky Igor Danchenko's utterly speculative gossip with an ex-girlfriend and a Democratic Party hack.
That, plus publicly reported info, was all Christopher Steele (a retired British spy who doesn't even speak Russian) ever had to back up his "dossier." And the FBI knew it since at least January 2017, when it interviewed Danchenko.
Comey hid all this during his meetings, and after. Yet the public only learned it years later, once the Durham probe began.
The Comey meeting where he served up these nonsense stories prompted both House and Senate Intelligence committees to open probes. But that was hardly the only poisoned fruit.
---
Teaching the virtues of resistance to communism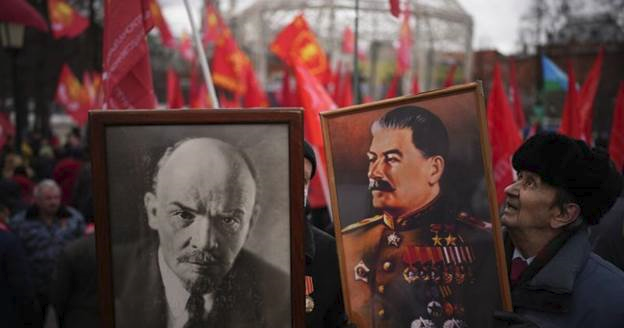 Communism always was and will be evil, not just in its application but in its very conception. When it opens to the public on Monday, the Victims of Communism Museum will forever and rightly warn the world to treat communism as a deadly plague.
Indeed, communism is the deadliest ideology, by far, that has ever plagued the planet. Its practitioners have killed more than 100 million people worldwide through unproved war, mass executions, intentional famines, and other diabolical methods. Those numbers come not from some right-wing outfit but from The Black Book of Communism, co-authored by six leftist French intellectuals and published by Harvard University Press in 1999.
Soviet Union founder Vladimir Lenin oversaw the deaths of between 3 million and 5 million people. Josef Stalin executed, often by torture, or otherwise deliberately caused the deaths of up to 20 million. (Between 3.3 million and 7.5 million of them were Ukrainians, by the way, through famines caused not by "acts of God" but by intentional confiscation of grain and other government policies.) Leading historians blame China's Mao Zedong for up to 77 million deaths. The Khmer Rouge in Cambodia killed 2 million. Cuba, the North Vietnamese, the Eastern-bloc nations under the Soviet umbrella, and others killed hundreds of thousands more.
---
RealClearInvestigations' Jan. 6-BLM Riots Comparison (Wow…worth checking out!!!  -Saul)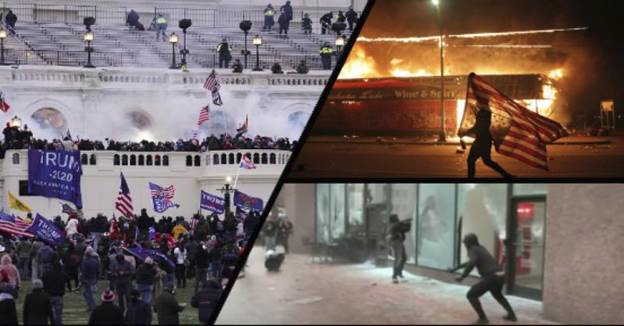 Democrat-dominated, televised congressional hearings on the Jan. 6 Capitol riot opened in prime time this week (June 9) with Americans still sharply divided over the afternoon-long episode's significance. Hemorrhaging support and facing the loss of Congress in this year's midterms, Democrats hope the hearings will highlight what they see as the threat posed to democracy by Donald Trump and his party, as represented by that day.
There is no comparable scrutiny of the nationwide summer 2020 riots over George Floyd's murder, protests endorsed by many on the left amid a virulent pandemic — although polling has shown that a large majority of Americans support examining the circumstances of both events.
RealClearInvestigations has developed the comparison database below allowing readers to draw their own conclusions — including the all-but-forgotten riot in Washington on Inauguration Day 2017, as protesters challenged Trump's election and legitimacy.
Highlights:
The summer 2020 riots resulted in some 15 times more injured police officers, 23 times as many arrests, and estimated damages in dollar terms up to 1,300 times more costly than those of the Capitol riot.
Authorities have pursued the largely Trump-supporting Capitol rioters with substantially more vigor than suspected wrongdoers in the earlier two cases, and prosecutors and judges alike have weighed Capitol riot defendants' political views in adjudicating their cases.
Dozens of accused Capitol rioters have been held in pretrial detention for months, where they have allegedly been mistreated.
In the summer 2020 riots, the vast majority of charges were dismissed, as they were in the Inauguration 2017 unrest.
---
Left-Wing Prosecutor Soft on Alien Drug Dealers So They Weren't Deported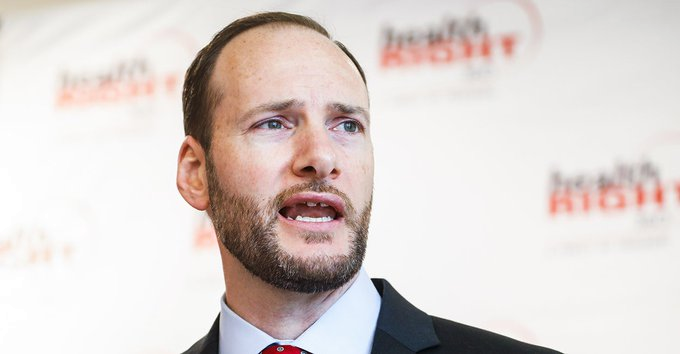 The recent recall of radically left-wing San Francisco District Attorney Chesa Boudin by the city's overwhelmingly Democrat voters was utterly justified by his total incompetence.
Progressive social warriors like Boudin in San Francisco, George Gascon in Los Angeles, Larry Krasner in Philadelphia, and Kim Foxx in Chicago have done massive harm to their cities by abandoning the most essential function of government: assuring the security of life and property.
Not to be forgotten amidst the other social and economic consequences of these leftist prosecutors failing to prosecute criminals is that many criminal aliens are allowed to remain and prosper in the U.S. despite being illegally present and convicted of serious crimes. As Immigration and Customs Enforcement agents are arresting only a quarter of the numbers they did a decade ago (under the Biden administration's guidance), there are over 10,000 deportable aliens with criminal records loose in this country.
Many of these criminals are drug dealers wreaking havoc across our nation. There were over 100,000 deaths in America from drug overdoses last year, over half attributed to fentanyl and related drugs. "Mexico and China are the primary source countries for fentanyl and fentanyl-related substances trafficked directly into the United States," according to the Drug Enforcement Agency. These deadly drugs are then shipped to the U.S. through our porous southern border.
---
Senate Republicans target Google with bill to stop Gmail from allegedly sending GOP political emails to spam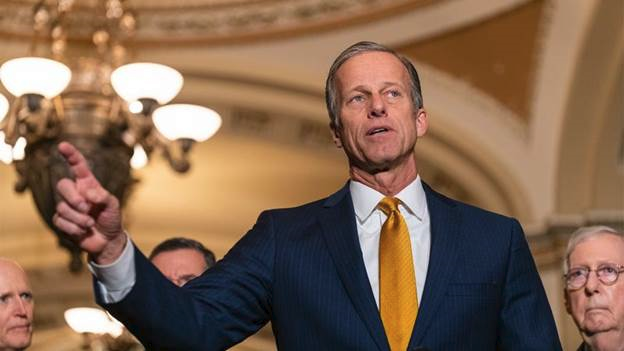 Bill would ban email services from applying filtering algorithms to messages from federal political campaigns
Sen. John Thune and more than 20 other Senate Republicans are introducing a bill to ban email providers from using algorithms to sort emails sent by federal political campaigns, as they tear into Google for alleged political bias.
The bill from Thune, R-S.D., is a reaction to a study from North Carolina State University that found Gmail sends a much higher percentage of Republican candidates' emails to spam than Democrats. It has the support of the entire GOP leadership team, including Senate Minority Leader Mitch McConnell, R-Ky., and 19 other Republican senators.
Called the Political BIAS Emails Act, the bill would ban email services from applying filtering algorithms to messages from federal political campaigns. Email services like Google also would be forced to provide information to campaigns directly upon request and produce quarterly reports on GOP and Democrat emails going to spam.
---
30 Years in Making, Museum Dedicated to Victims of Communism Opens in Washington
Remember these two numbers: 100 million and 1.5 billion.
Those were the two numbers emphasized at the dedication on Wednesday of the new Victims of Communism Museum in Washington, D.C., which I was privileged to attend along with my family.
An estimated 100 million is the number of human beings slaughtered, massacred, and killed by Marxist, communist regimes in the past 100 years, from the Soviet Union to Red China to Castro's Cuba. And 1.5 billion is the number of people still suffering under oppressive, tyrannical communist regimes today.
The museum has been more than 30 years in the making, starting with an idea from Anne Edwards, the wife of Lee Edwards, the prolific author, historian, biographer, and scholar at The Heritage Foundation who was the driving force behind the creation of the museum.