Impeachment Inquiry: Speaker McCarthy seemingly opened the door to impeach President Biden last week, but he made a very important distinction. Here is what he said according to The Hill:
"If the departments in government, just like Richard Nixon used, deny us the ability to get the information we're asking, that would rise to an impeachment inquiry."
The keyword here is "if." Ultimately, we should follow the facts wherever they may lead. I believe the Speaker taking a cautious approach here is correct.
House GOP on Fire: The House continues to hold hearings and expose the shortcomings of the Biden administration. Despite the news media spin the truth is starting to be exposed. I hope voters are paying attention.
2024 Race:  As the race for the White House heats up so does the daily news cycle. Third Party candidates shaking things up, multiple indictments against candidates, and verbal mudslinging are making this coming election unprecedented. Buckle up folks, it's only going to get more interesting!
Read more below and follow me on Twitter & GETTR – @sanuzis
–Saul Anuzis
Click Here for Past Commentary from Saul
---
60 Plus Weekly Video Rewind
This Week: Democrats have slight electoral college advantage heading in to 2024, Senate puts PBMs on notice, and the Social Security Administration may soon get new leadership.
Links to the articles discussed in the video:
https://www.washingtonexaminer.com/news/campaigns/first-electoral-college-ratings-give-democrats-slight-advantage
https://thehill.com/policy/healthcare/4121559-senate-finance-committee-advances-pbm-reform-bill/
https://www.politico.com/news/2023/07/26/biden-social-security-00108251
---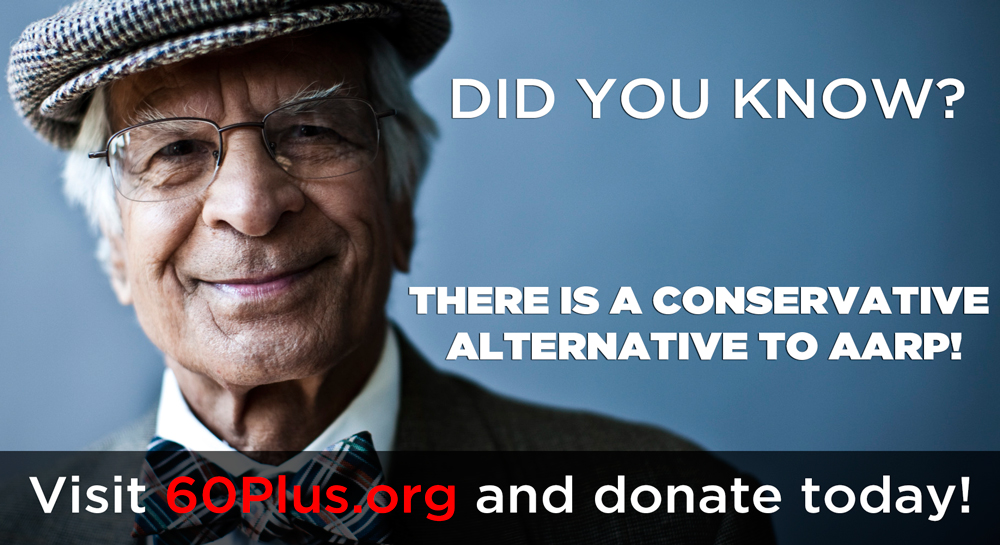 DONATE TO 60 PLUS!
We're fighting every day for seniors and retirees by working to eliminate the death tax, ensure healthcare freedom, and save social security for future generations. With your essential help we will continue the fight. You can even donate using Bitcoin and Ethereum!
Thank you for your help and support of the 60 Plus Association.
Donate Today! Visit https://www.60plus.org/donate
---
Federal judge blocks key Biden admin asylum rule at core of post-Title 42 strategy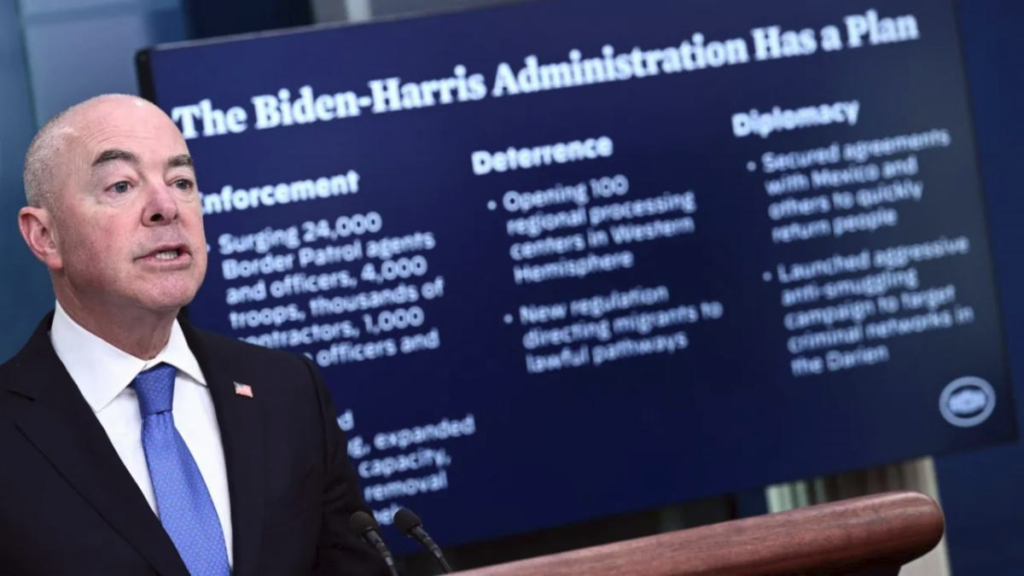 The Biden administration was dealt a major blow in its efforts to control the ongoing border crisis on Tuesday when a federal judge blocked a rule introduced in May that makes migrants ineligible for asylum if they have entered illegally and failed to take advantage of expanded lawful pathways set up by the federal government.
Judge Jon Tigar of the U.S. District Court for the Northern District of California blocked the Circumvention of Lawful Pathways rule in response to a lawsuit from a coalition of left-wing immigration groups, which claimed the rule was similar to a Trump-era transit ban that was similarly blocked. He found the rule is "both substantively and procedurally invalid" and has delayed his ruling from taking effect for 14 days to give the administration time to appeal.
The rule formed the centerpiece of the administration's strategy to deal with the expiration of the Title 42 public health order in May. It presumes migrants to be ineligible for asylum if they have entered the U.S. illegally and have failed to claim asylum in a country through which they have already traveled. The administration has said it is designed to discourage irregular migration and encourage migrants to use the expanded legal pathways set up, including the use of the controversial CBP One app – which allows migrants to apply for one of the more than 1,400 appointments at a port of entry each day to be paroled into the U.S.
---
Hunter Biden set to plead guilty to tax charges — as lawyer tries to pull dirty trick ahead of court appearance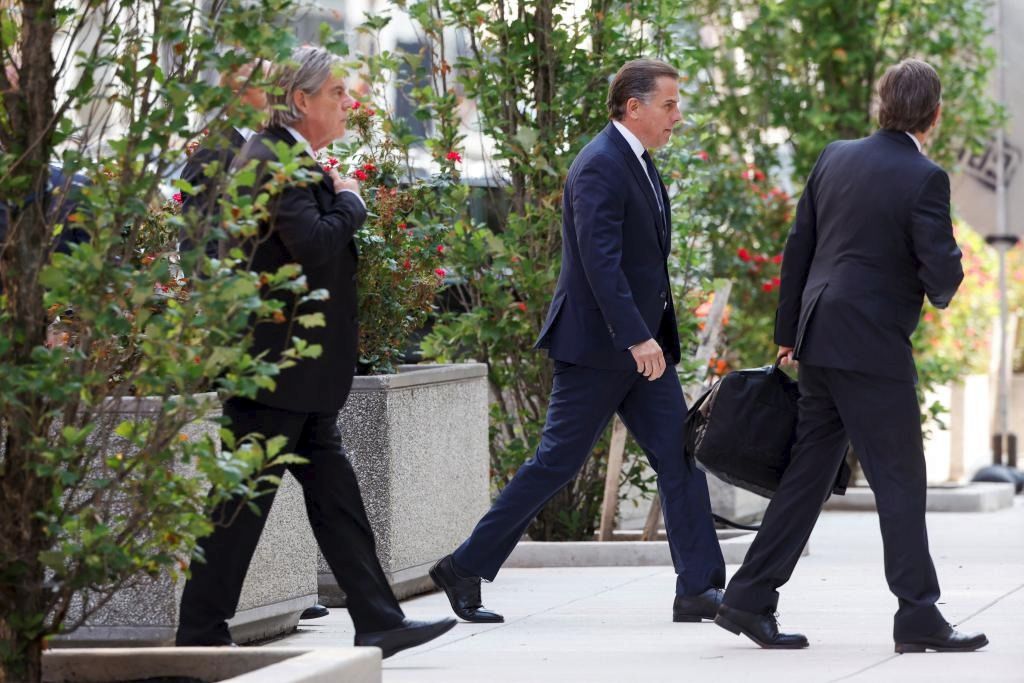 First son Hunter Biden's legal team appeared to pull a dirty trick Tuesday to block the release of damning evidence ahead of his expected guilty plea to federal charges of tax evasion and weapons crimes.
The drama began in the morning when the House Ways and Means Committee filed an amicus brief to Delaware US District Judge Maryellen Noreika arguing that the 53-year-old had benefited from "political interference which calls into question the propriety of the investigation" into alleged crimes including money laundering, felony tax evasion and failure to register as a foreign agent.
The filing included testimony by two IRS whistleblowers who sat for transcribed interviews on May 26 and June 1.
What happened next was outlined in a letter sent to the judge Tuesday afternoon by the committee's top lawyer, Theodore Kittila.
---
Only An Impeachment Inquiry Can Unravel Biden Family Corruption And The Feds' Role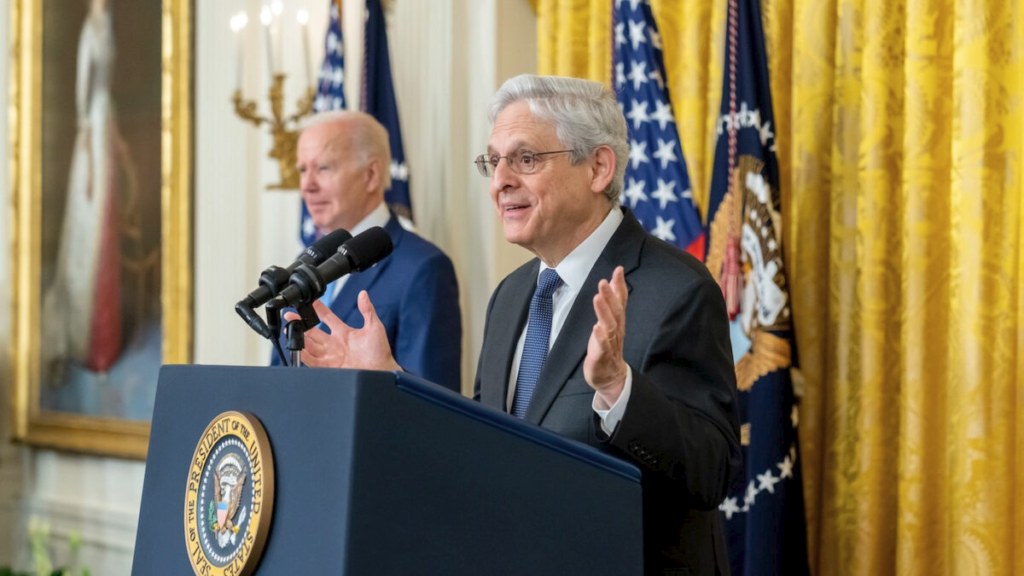 Last week, our country passed the tipping point: The evidence of President Joe Biden's corruption during his time as vice president is now so overwhelming and the implications so serious, the disparate investigations underway in the House and Senate can no longer suffice. Nor can the Department of Justice and the FBI — even under the auspices of a special counsel — be trusted to oversee the investigation given the overwhelming evidence that they obstructed the probe into the Biden family.
There is only one option left that can deliver truth and transparency to the American public, and that is an impeachment inquiry that investigates not just President Joe Biden, but Attorney General Merrick Garland, U.S. Attorney David Weiss, and FBI Director Christopher Wray.
That is not to suggest articles of impeachment will necessarily result for any of the individuals; rather, the investigation may reveal no misconduct or at least none meriting impeachment. But following last week's revelations — and more explosive details revealed over the last few days — the evidence now is just too weighty to stay on the current investigative path. Evidence is spattering out from different House committees and the offices of various members of Congress, while the DOJ and FBI withhold evidence and issue vague and misleading statements.
A belated appointment of a special counsel is untenable because, beyond interfering with congressional oversight and delaying a transparent accounting to the American people, the necessary investigation includes both the DOJ and FBI, the heads of both agencies, and, at minimum, one U.S. attorney. Thus the attorney general's control over any special counsel appointment creates an untenable conflict of interest.
---
Seven Republicans made the August debate — but the stage is far from set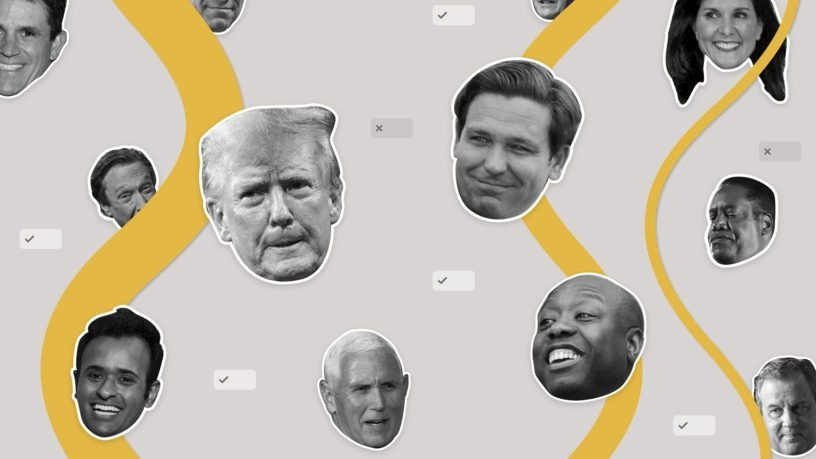 The August Republican debate is the first big chance for Donald Trump to face his rivals — if he decides to show up.
Trump and six of his rivals have already met the qualifications to make the stage. How many more will join them — and whether so many candidates will qualify that the Republican National Committee will need to hold two debates to accommodate them all is still up in the air.
A spokesperson for the party committee did not respond to questions about what, exactly, would trigger a second night of debates, which the party raised as a possibility in its rules. But there is some precedent: In 2016, some low-polling Republican hopefuls were relegated to a so-called "kiddie table" debate that took place before the main show. And in 2020, Democrats randomly divided up their 20-person field for their first debate over two nights.
The candidates who've already cleared the polling and fundraising thresholds to make it, according to POLITICO's tracking: Trump, Ron DeSantis, Vivek Ramaswamy, Nikki Haley, Tim Scott, Chris Christie and Doug Burgum.
---
Democrats insist Hunter Biden won't drag down his father's reelection run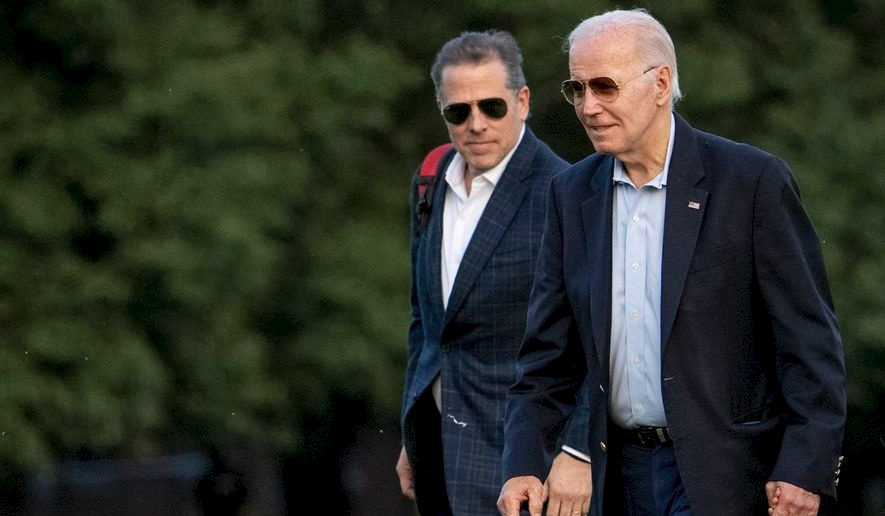 House Democrats say President Biden's record is strong enough to pull him through his reelection efforts regardless of Hunter Biden's mounting legal problems and allegations of influence peddling and bribery.
Minority Leader Hakeem Jeffries of New York told The Washington Times that President Biden is "going to have a phenomenal story to tell."
"Illegal border crossings are down. Inflation is coming down, and gas prices are down, so the American people understand when folks are trying to distract the public … because the extreme MAGA Republicans don't have the ability to talk about the economy."
---
Trump charged with new crimes in classified documents case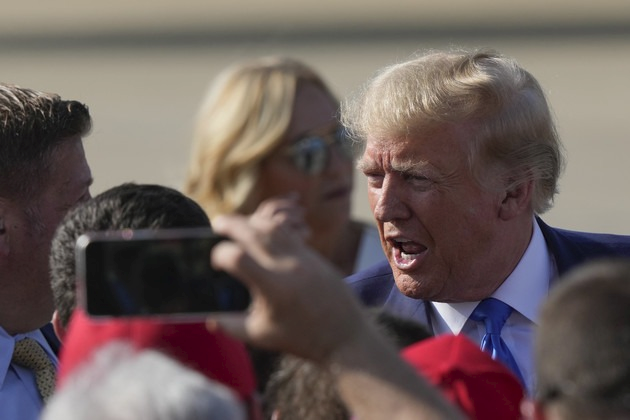 Special counsel Jack Smith has brought three new felony charges against former President Donald Trump, including explosive claims that he asked an employee of his Mar-a-Lago club to delete security camera footage sought by investigators probing his handling of classified documents.
In a 60-page superseding indictment unveiled Thursday, prosecutors also accused Trump of possessing a highly classified war plan that he shared with people lacking security clearances months after his presidency ended. And prosecutors added a third defendant: Carlos De Oliveira, a worker at Mar-a-Lago who is accused of joining Trump and aide Walt Nauta to seek the destruction of the security footage.
The additional charges are another stunning chapter in prosecutors' case against the former president, who has repeatedly professed that he "quickly" shared all security camera footage from his estate with the government.
---
Most people, including Democrats, disapprove of appliance energy regulations: Poll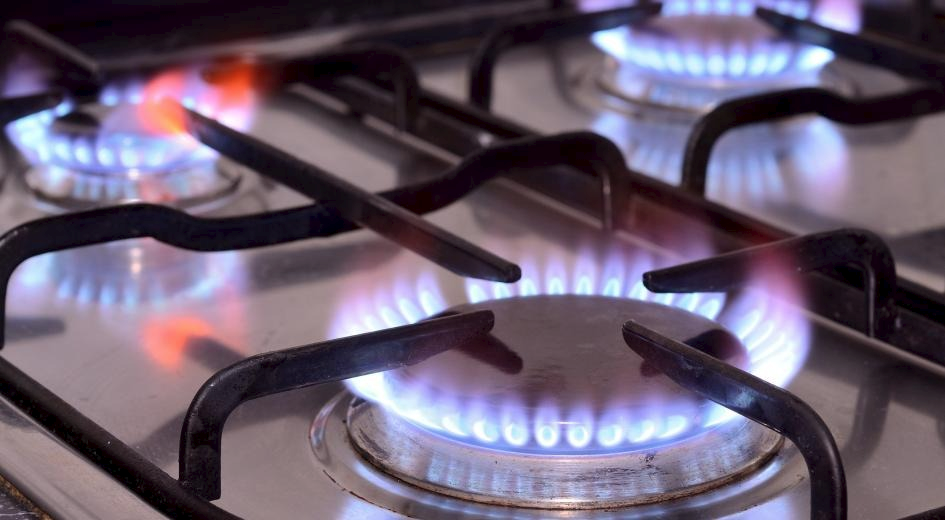 EXCLUSIVE — Most people, including a majority of Democrats, are likely to vote for a candidate who is against green energy regulations on appliances such as stoves and dishwashers — a sign that the Biden administration's climate policies may be missing the mark with both parties.
A poll conducted by CRC Research for the 85 Fund exclusively obtained by the Washington Examiner shows that most people are against the federal government placing regulations on household appliances, a recent push from President Joe Biden to tackle climate change.
When asked how likely they would support a candidate who would revoke those regulations, 56% of respondents said they were "more likely" to support such a candidate. When broken down by party, 54% of Democrats and 48% of liberals joined 61% of Republicans and 52% of independents.
The poll showed that most respondents across all parties are in favor of "consumers' decision" over government restrictions. One of the Biden administration's most championed policies is to reduce fossil fuel consumption and increase green energy options, whether it be for vehicles or appliances such as gas stoves and refrigerators.
---
Jonathan Turley Explains Why There's 'Panic Setting In' for Democrats Over Hunter Biden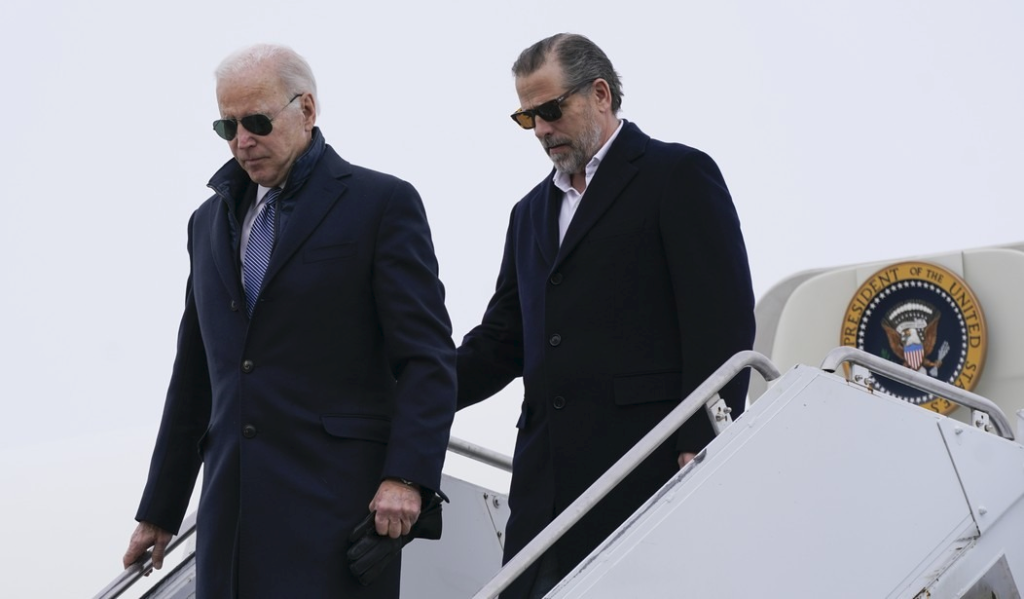 George Washington University law professor Jonathan Turley said there is a "panic setting in" for Democrats over the GOP investigation into Hunter Biden's business dealings because Republicans are not "moving on" from the subject.
"I think that there is almost a panic setting in with the media. They all want to move on, because the alternative is to recognize one of the most significant corruption scandals in modern history, but it's something that the media played a role in suppressing. So, they want everyone to move on. But that's just not going to happen," he told Fox News.
"The evidence is mounting," he continued. "And you had these two whistleblowers testify in Congress, and you'll notice the Democratic members asked very little about their specific allegations. And it's because they have been reduced in the amount of maneuvering room by this evidence. They didn't want to trip any wires.
"When one of them, Rep. Dan Goldman from New York, tried, he ended up demolishing the Biden defense in less than five minutes," Turley added. "He got the witness to confirm that Joe Biden did in fact speak to his son about business dealings. So, they're all in a position that they're hoping this will move on, but the public, and, more importantly, these committees are just not moving on."
---
Senate Democrats' attempts to get conservative activist's records slammed as 'modern-day McCarthyism'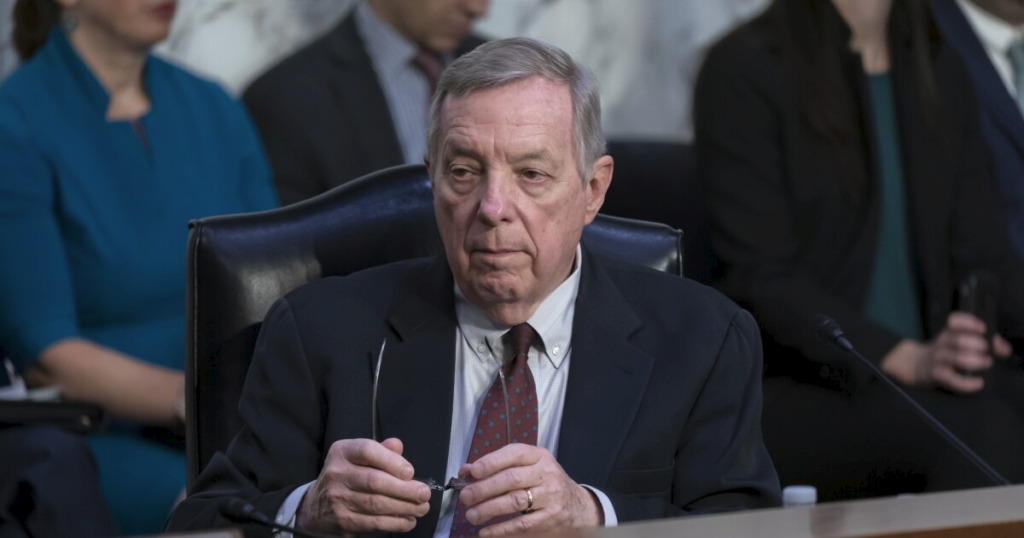 Senate Democrats' attempt to get conservative legal activist Leonard Leo to turn over information on any travel, gifts, or payments involving Supreme Court justices is being sharply criticized as "modern-day McCarthyism."
Carrie Severino, president of the Judicial Crisis Network, slammed the Democratic-controlled Senate Judiciary Committee for requesting the information from Leo as an "attempt to punish and silence" him. Leo declined to offer documents in a letter to the committee on Tuesday.
"Senators Whitehouse and Durbin don't like anything about Leonard Leo's political views, and that's why he's a top target on their 'enemies list,'" Severino tweeted. "Their modern-day McCarthyism is an attempt to punish and silence Leo and anyone who agrees with him. It's not going to work."
Leonard had until Tuesday to hand over the information, which was requested by Sens. Sheldon Whitehouse (D-RI) and Dick Durbin (D-IL), but he rejected the demand as an infringement of two of his constitutional rights, including his First Amendment right to free speech.
---
The rise of Vivek Ramaswamy: A long-shot candidate ascends in the GOP campaign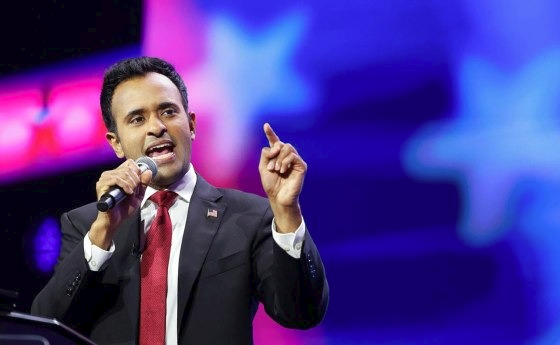 Vivek Ramaswamy didn't attract all that much attention when he launched his presidential bid in February.
A 37-year-old multimillionaire who made his fortune working at a hedge fund and then as a biotechnology entrepreneur, Ramaswamy had never served in government and was new to politics. He began making a name for himself as an "anti-woke" crusader, but it wasn't a name that most Republican voters had heard about.
But that's changing. Ramaswamy has blanketed the early-state trail as well as both conservative and mainstream media, embracing a strategy that has him omnipresent in the Republican presidential primary.
That strategy seems to be working.