Individualism: Below are some great discussions about "linked fate" and how education is the great equalizer in society. A different approach to help solve the ills of social injustice.
"These concepts suggest the benefits individualism can have to a sense of social justice and, especially, in combatting the fatalism of social justice activism. Individuals can think independently, adapt to circumstances, and, therefore, more effectively exercise agential fate and defensive confidence, thus better ensuring an attempt to communicate across differences.
Sadly, the concept of individualism is almost anathema in critical social justice circles, in which group identity is favored and individualism is considered an oppressive concept. Race essentialism, which implies concepts like linked fate and group consciousness, is a foundational concept in critical social justice that is diametrically opposed to individualism.
Individualism is not only the best thing for curing the ills of social injustice; it is also, by nature, the downfall of critical social justice ideology. For this reason, maybe 'panacea's' more colloquial synonym, 'magic bullet' would be more apropos."
Read more below and follow me on Twitter & GETTR – @sanuzis  
–Saul Anuzis
Click Here for Past Commentary from Saul
---
60 Plus Weekly Video Rewind
This week: Georgia Democrat walks away from party, coalition stands up to constrictive EPA regulations, and Speaker Kevin McCarthy raises ridiculous about of money for Republicans!
Links to the articles discussed in the video:
https://www.foxnews.com/politics/georgia-democrat-defects-gop-after-she-says-dems-crucified-abandoned-her
https://www.foxnews.com/politics/100-energy-industry-groups-line-up-against-bidens-gas-vehicle-crackdown
https://www.washingtonexaminer.com/news/campaigns/speaker-mccarthy-21-7-million-fundraising-haul
---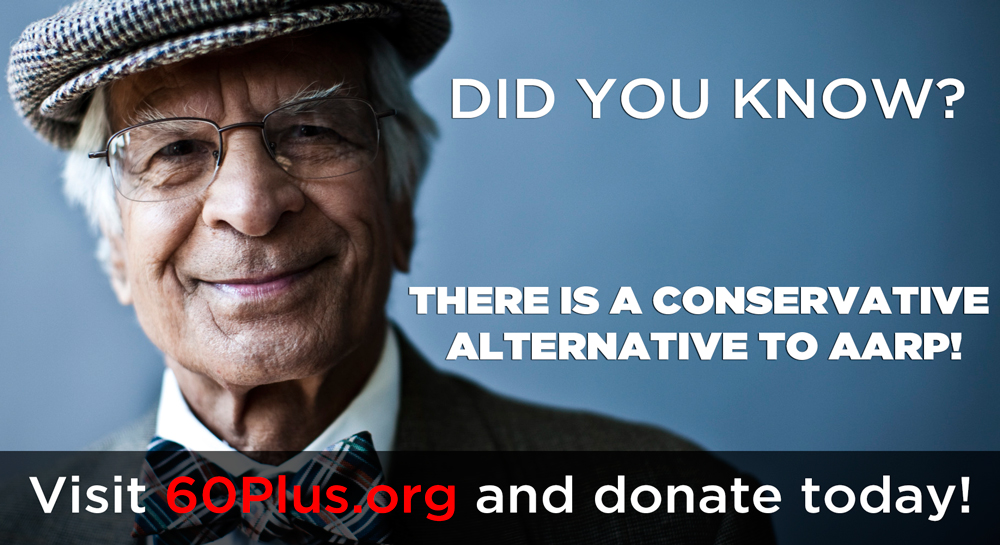 DONATE TO 60 PLUS!
We're fighting every day for seniors and retirees by working to eliminate the death tax, ensure healthcare freedom, and save social security for future generations. With your essential help we will continue the fight. You can even donate using Bitcoin and Ethereum!
Thank you for your help and support of the 60 Plus Association.
Donate Today! Visit https://www.60plus.org/donate
---
Individualism Was the Key to Our Success and Is Our Only Hope for the Future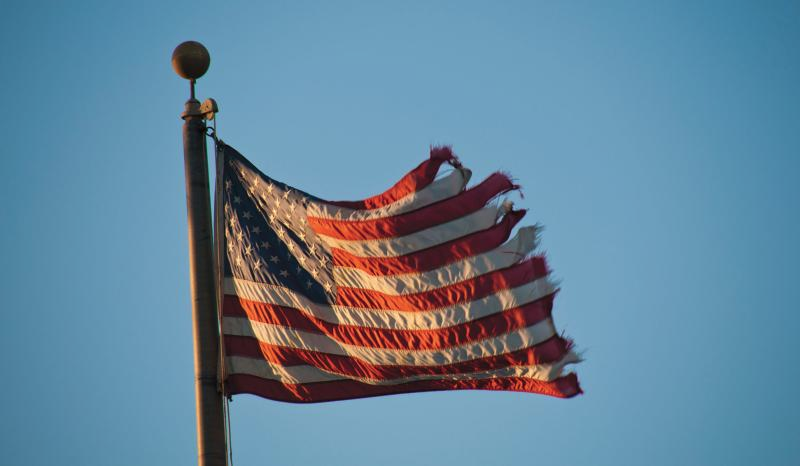 Why did the United States succeed so spectacularly in our early history? The reason was the ethos of individualism. Americans were free to live as they pleased and use their property as they chose, free of governmental constraints other than the common law. Sadly, we have drifted far from that tradition.
We need to revive the spirit of individualism, argues Professor Erec Smith in this Cato at Liberty article.
What is pushing America further and further from individualism these days is the idea that our society is dominated by race; some groups are destined to succeed, and others are destined to fail. Smith calls that view "race fatalism" and finds it disastrous.
---
The Promise of Individualism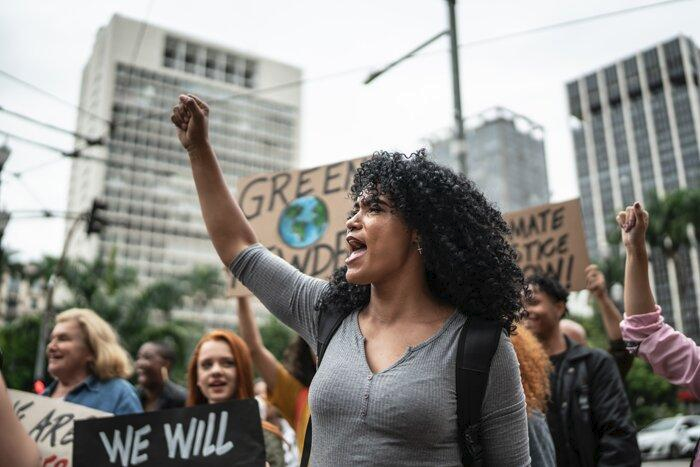 There is no such thing as a panacea; few things are actual cure‐alls in themselves, especially when it pertains to social issues. However, the closest thing to a panacea for contemporary social injustice—both actual and perceived—is the concept of individualism. It is the closest foil to what is, arguably, the most dangerous aspect of critical social justice activism: race fatalism, i.e., the idea that especially minoritized groups have no locus of control and are at the mercy of their hegemonic oppressors.
Unfortunately, too many social justice activists embrace this fatalism and, both implicitly and explicitly, demonize individualism as an inherently oppressive, white supremacist concept.
Race fatalism cannot exist without the idea that all people from a given race experience the world similarly (race essentialism), and that we are forever defined by our home environments (linked fate), concepts that could not be more opposed to individualism. Thus, to embrace individualism is to relinquish faith in the fundamentals of critical social justice.
---
Dems are showing their misogyny by calling concerned moms like Casey DeSantis 'Karens'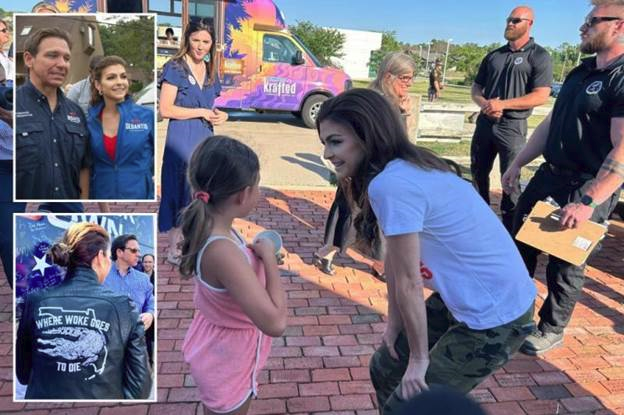 We need to talk about progressives' misogyny.
It's time to have that conversation, especially now that it's manifesting in attacks on Florida's First Lady Casey DeSantis.
Casey DeSantis is an incredibly effective spokeswoman and co-pilot for her husband Ron DeSantis' governorship in Florida, and now his run for the GOP nomination.
he just launched her initiative Mamas for DeSantis, highlighting the governor's defense of children during the COVID lockdowns and on issues related to kids' innocence and gender ideology.
A former television anchor and a mother of three young children, she's the most powerful campaign surrogate he could possibly have conjured.
The DeSantis' opponents know it and see Casey as a real danger.
This is why she's coming under fire, and why misogyny is being used as a weapon against her.
---
Raging border crisis is a matter of national security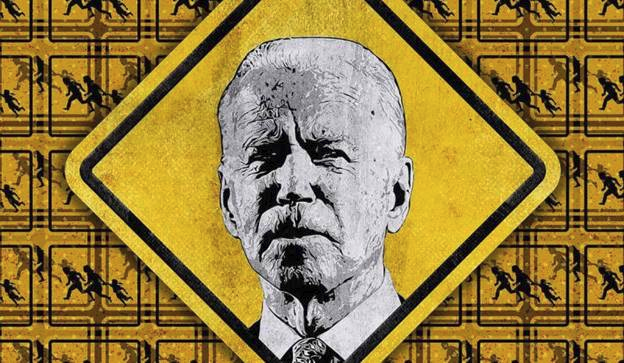 With more than 6,500 illegal crossings daily, President Biden's border crisis is overwhelming the system. New data shows 204,561 immigrants were apprehended attempting to cross the U.S.-Mexico border illegally in May, directly contradicting the White House's claim that "unlawful border crossings have plummeted."
May's crossings make the second-highest total for that month in 22 years. Democrats can no longer live in denial.
The facts show the border crisis is leaving us wide open to terror suspects crossing our southern border at an alarming rate. So far this year, 125 have crossed into our country, compared with 14 through former President Donald Trump's entire administration.
And 98 crossed last year, a previous record high, up from 16 in 2021.
This past week, it was revealed that border agents made "multiple mistakes" that led a Colombian terrorist on the FBI's watchlist to be released into the U.S., according to an inspector general report. The migrant, whose name was on the terror watchlist, spent weeks in the U.S.
---
On Biden's watch, Lady Justice has been weaponized. But Merrick Garland can't do this one thing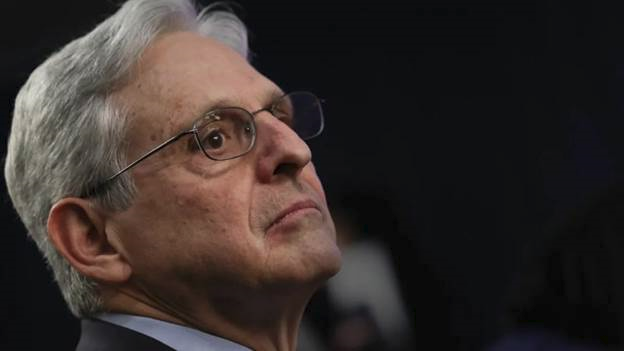 When a prosecutor wants to protect the boss' son more than the country, we've got a problem.
Outside the Supreme Court building in our nation's capital, Lady Justice is depicted blindfolded holding a scale that's in balance because in principle justice is both "blind" and "equal." But under President Biden, Justice is neither.
Evidence continues to mount that the Biden Justice Department enforces the law unequally by tilting the scales to favor friends and family while unleashing the FBI and prosecutors on President Biden's political opponent. This is a perversion of the founding principles of our Republic and a violation of the constitutional guarantee of equal protection under the law.
The good news is that Americans are now learning about these abuses of power because House Republicans are uncovering the weaponization of our government, especially at President Biden's Department of Justice.
---
Iowa GOP sets Jan. 15 for first-in-the-nation caucus, starting 2024 race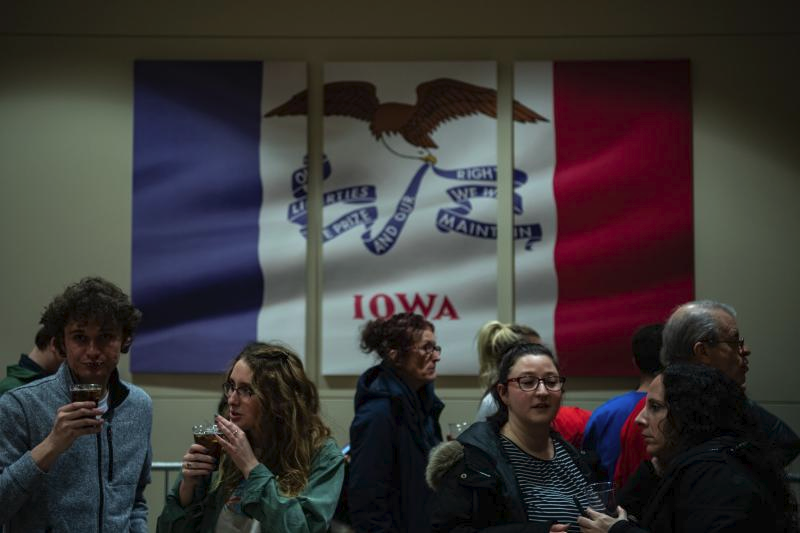 Iowa's first-in-the-nation caucuses will be held on Jan. 15, state Republicans voted on Saturday, kicking off the 2024 presidential nomination process.
The vote by the Iowa Republican Party's state central committee, which scheduled the contest on the Martin Luther King Jr. Day federal holiday, comes after top Democrats pushed to redraw the influential calendar and drop Iowa from its leading spot.
The Republican Party of Iowa's chairman, Jeff Kaufmann, said in a statement Saturday that party members were "proud to affirm that Iowa will continue to honor our half-century-old promises to the other carveout states." The three other states that have historically gone first in the nominating contests are New Hampshire, Nevada and South Carolina.
The words GOP presidential hopefuls use to stand out in a crowded field
The Iowa caucuses, which are planned and funded by the parties, will be roughly three weeks earlier than in recent years. New Hampshire will probably hold its primary later in January, with the other states to follow.
---
Activists want to disqualify Trump from ballot in key states under 14th Amendment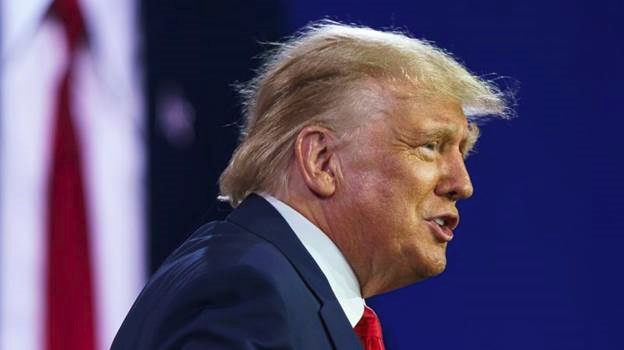 Two civil rights organizations are launching a campaign to pressure state governments to disqualify former President Trump from appearing on ballots in 2024.
The groups say secretaries of state are empowered by the 14th Amendment to bar Trump from running for office because of the Jan. 6, 2021, Capitol insurrection.
Starting Sunday, Mi Familia Vota and Free Speech for People will stage a week of rallies and banner drops outside the offices of the secretaries of state of California, Oregon, Colorado and Georgia.
The groups also penned a letter to Nevada Secretary of State Cisco Aguilar last month, calling on him to block Trump under what's known as the Insurrectionist Disqualification Clause.
"We're really focusing on Nevada and California and [Oregon, Colorado and Georgia] to make sure that they are taking a stand by disqualifying Trump in those spaces, which is something that the secretary of state can do," said Héctor Sánchez, executive director of Mi Familia Vota.
The groups are calling their campaign "Trump is Disqualified," and are timing it to coincide with the 155th anniversary of the 14th Amendment.
---
Democratic jitters grow over Cornel West's third-party bid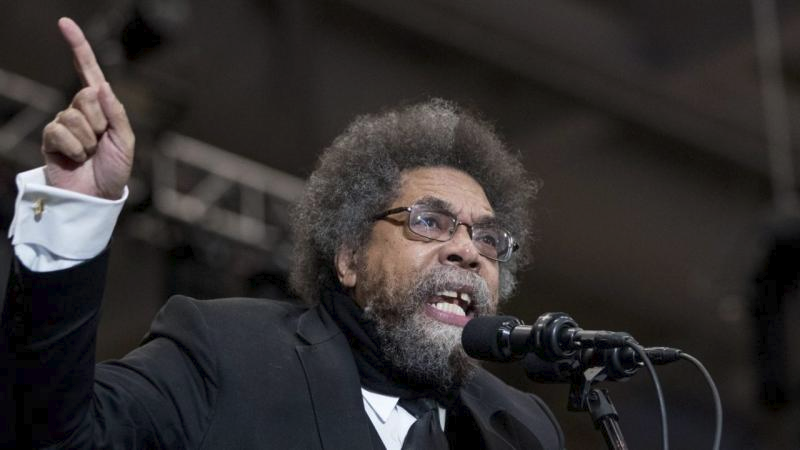 Cornel West's third-party presidential campaign is stirring up unpleasant flashbacks to 2016 for members of the Democratic Party, some of whom are starting to grow anxious about the effect it could have on President Biden's reelection.
West, a philosopher, Ivy League academic and leftist, recently announced he is newly registered with the Green Party as he seeks to challenge Biden and the eventual Republican nominee for the White House.
Now, some prominent figures supporting Biden, from the head of the Democratic National Committee to veteran campaign hands, are already sounding the alarm about his quixotic White House run.
"This is not the time in order to experiment. This is not the time to play around on the margins," said DNC Chairman Jaime Harrison, a close Biden confidant.
Seven years ago, when Hillary Clinton lost to former President Donald Trump, many in her orbit blamed Green Party nominee Jill Stein as a factor that contributed to her defeat. Heading into 2024, Democrats worry West could emerge as a similar spoiler by earning just enough votes to fracture the coalition Biden needs to win.
---
Only NATO membership can guarantee peace for Ukraine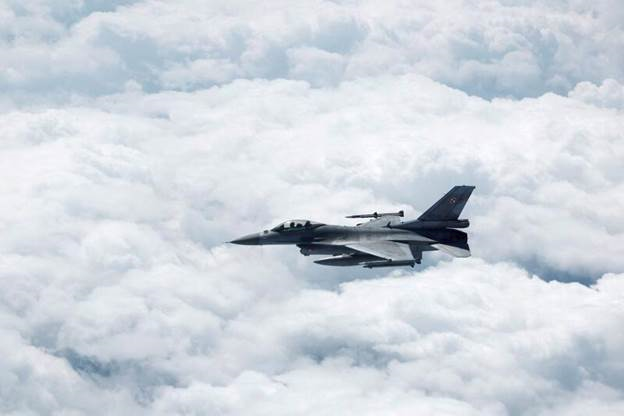 At his final NATO summit, in Bucharest, Romania, in 2008, President George W. Bush pushed, cajoled and pleaded with allies to invite Ukraine and Georgia into the alliance. Such a move, Bush explained, would send "a signal throughout the region that these two nations are, and will remain, sovereign and independent states."
Vladimir Putin was at the summit, and he watched as Bush was rebuffed. "Ukraine is not a country," the Russian leader told Bush. Within six years, Russia had invaded both countries.
Now, NATO can undo at least a part of its mistake. On Tuesday, leaders will gather in Vilnius, Lithuania, with the situation reversed: The majority of allies want to set a specific timetable for Kyiv's admission, and it is the United States that is resisting, concerned that a specific membership pledge will provoke Russia. It's the same flawed reasoning that has led the administration to withhold critical weapons such as the tanks, long-range missiles and advanced fighter jets Ukraine needs to retake its territory. Almost 75 years after NATO's founding, the record is clear. NATO doesn't provoke war; it guarantees peace.
---
Some Simple Facts about U.S. Government Debt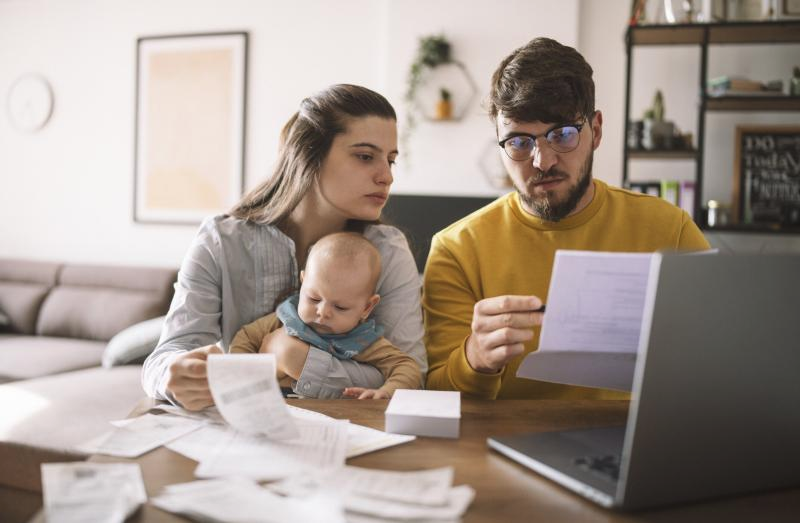 The U.S. government budget is characterized by vast sums that are too abstract for most people to easily comprehend. This fact sheet translates the billions and trillions in government budget figures into terms that non‐experts can more directly relate to. The goal is to empower more Americans to speak out about the irresponsibility of government spending and borrowing and make their voices heard.
While federal government finances have some unique features that make the federal budget unlike any American household budget, putting government spending and borrowing in terms of their cost per household will illustrate just how out of balance the federal budget is and why a course correction is both necessary and urgent.
U.S. government debt is too high and growing too fast.
Government debt is larger than all the goods and services produced by individuals and businesses in the United States in one year. If Congress decided to collect the money to pay off the debt next year, no American would have any income left to pay their rent, buy food, or for anything else, for a whole year.
If we split government debt among all American households, each would owe $194,000 this year. If we waited 30 years and then split government debt among all households, each would owe $696,000.
Economic researchers have found that countries that borrow as much as the U.S. government do experience negative effects, such as lower economic growth, reduced incomes for their population, and higher interest rates that affect everything from mortgages to auto loans. If government debt grows too far out of control, countries can face a so‐called fiscal crisis, which could affect people worse than the 2008 financial crisis or Great Recession. Banks could collapse, people would lose their jobs, and everyday goods and services would become unaffordable.
---
Republicans saw more gains with Hispanic voters on path to House victory in 2022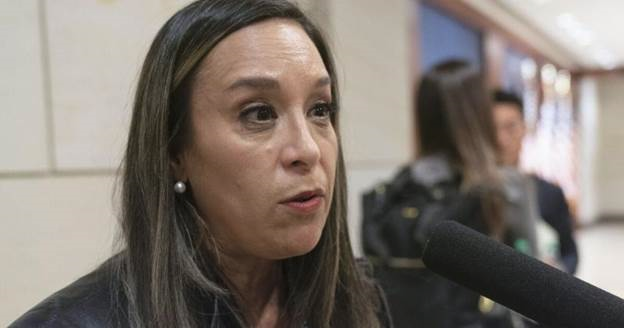 The Republican Party saw a surge in support from Hispanic voters during the 2022 midterm elections, according to a new report from the Pew Research Center released Wednesday.
Although Hispanic voters still favored Democratic candidates overall, support for Democrats was by a smaller margin in 2022 than in previous years. Latino voters favored Democratic candidates by 21 points in 2022, compared with a 47-point margin in 2018.
"This change was driven by asymmetric changes in voter turnout among Hispanic adults, rather than changing preferences among individual Hispanic voters," the report noted.
The result is a wake-up call for Democratic representatives who rely on the Hispanic vote to help secure seats in the House.
Another worrying trend for Democrats is among female voters. In 2018, widespread activism led Democrats to win over women by an 18-point margin, compared to a 3-point margin in 2022. However, the result was because of low voter turnout rather than party defections, as seen with Hispanic voters.
---
George Soros's Bad Bet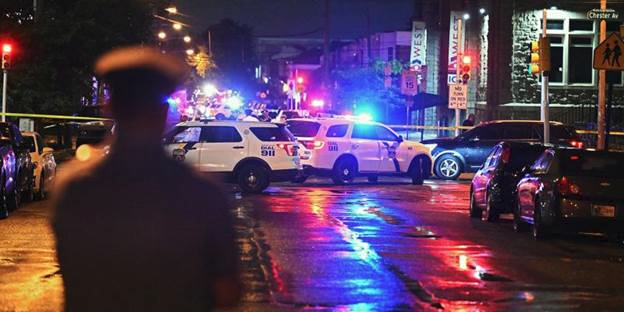 The billionaire funded a series of experiments in the U.S. criminal-justice system—with disastrous results.
As George Soros exits the public stage, handing over control of his central nonprofit operation, the Open Society Foundation, to his son, it's a good time to examine the results of the experiments he funded in the American criminal-justice system.
Soros famously made his fortune by massively shorting the British pound, leading to more than $1 billion in profits for him and economic calamity for the United Kingdom's central bank. With his riches, Soros eventually became politically active in America as a major donor. He funded high-profile Democratic candidates for national office, and then shifted gears to focus intently on criminal justice.
Soros gambled that he could swing district attorney elections by heavily funding candidates who favored his version of justice, which focuses on de-prosecution and decarceration in the name of racial equity. Prosecutors like Larry Krasner in Philadelphia, Kim Foxx in Chicago, George Gascón in Los Angeles, and Alvin Bragg in New York rode Soros's funding to victory.
In pursuing this strategy, Soros made some successful calculations and some mistakes—both leading to ruinous consequences for American cities.