I'm very concerned the Democrats are letting a genie out of bottle that will be VERY hard to put back in. We started with ANTIFA and Black Lives Matters riots and now there are way too many willing to weaponize government agencies for political gain.
You don't need to be a Trump supporter. You don't need to be a conservative. You don't need to be a Republican. EVERY American should be outraged or, at the very least, very concerned by the weaponization of our justice system.
Today it's President Trump, tomorrow it could be anyone!
Read more below and follow me on Twitter & GETTR – @sanuzis  
–Saul Anuzis
Click Here for Past Commentary from Saul
---
60 Plus Weekly Video Rewind
This Week: White House budget threatens cuts to Medicare, Joe Biden is pushing Social Security to insolvency with Inflation, and New York needs to change it's budget to protect Seniors!
Links to the articles discussed in the video:
https://townhall.com/columnists/saulanuzis/2023/04/04/medicares-real-foe-resides-at-1600-pennsylvania-avenue-n2621506
https://thefederalist.com/2023/04/06/even-his-admin-admits-bidenflation-is-bankrupting-social-security/
https://www.newsday.com/opinion/commentary/guest-essays/health-care-costs-pbm-pharmacy-benefit-managers-pharma-gwk1leoa
---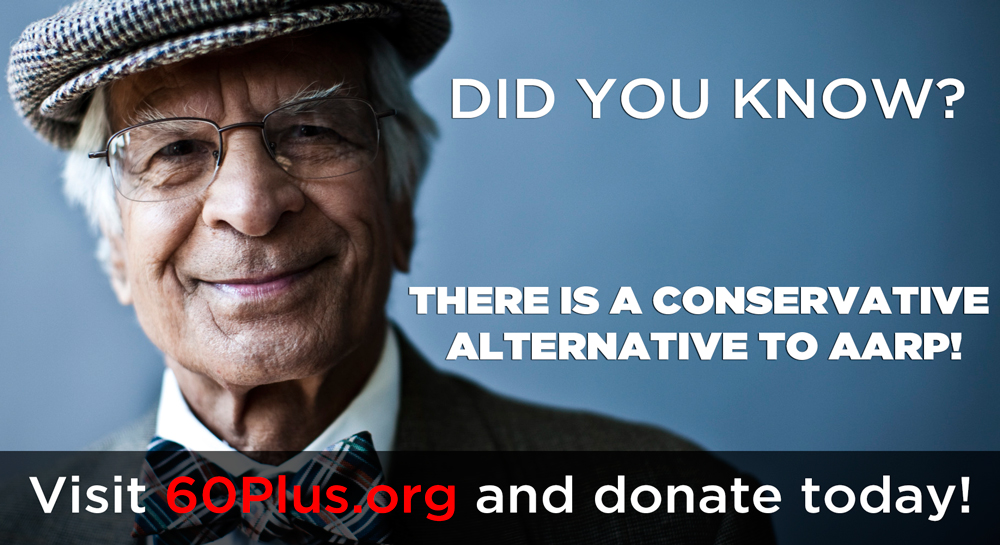 DONATE TO 60 PLUS!
We're fighting every day for seniors and retirees by working to eliminate the death tax, ensure healthcare freedom, and save social security for future generations. With your essential help we will continue the fight. You can even donate using Bitcoin and Ethereum!
Thank you for your help and support of the 60 Plus Association.
Donate Today! Visit https://www.60plus.org/donate
---
Drug overdose deaths have quadrupled among seniors in the last 20 years. Why?
New data highlights the toll of substance use on older adults.
A surge in fatal drug overdoses driven by the opioid epidemic is taking a heavy toll on older adults.
While the crisis has had a devastating impact across all age groups, overdose deaths have risen especially sharply among seniors, a demographic particularly vulnerable to the negative health effects of substance use and one that's rapidly growing as Baby Boomers age.
In the past twenty years, drug overdose fatalities quadrupled among Americans aged 65 and older, according to new research published in JAMA Psychiatry.
Drug overdose remains an uncommon cause of death for older Americans, and in recent years, more seniors have been receiving treatment for substance use disorders.
But the trend is nonetheless concerning and points to unique challenges older adults face when it comes to substance use.
Annual overdose deaths in this age group rose from 1,060 in 2002 to 6,702 in 2021, and stemmed from both suicides and accidental overdoses, data show. There were wide racial disparities throughout that period, with Black seniors suffering the highest rate of fatal overdoses.
Furthermore, in the two decades studied, annual alcohol poisoning deaths rose from 10 (less than 0.03 per 100,000) to 281 (0.5 per 100,000). Alcohol is the most frequently reported substance of abuse among American seniors.
The research "underscores how important it is for clinicians and policymakers to think of overdose as a problem across the lifespan," study author Chelsea Shover, assistant professor of medicine at the David Geffen School of Medicine at UCLA, said in a statement.
There's no exact reason behind the uptick in overdoses, but several factors likely contributed.
---
Trump's Indictment Is a Blunder of Historic Proportions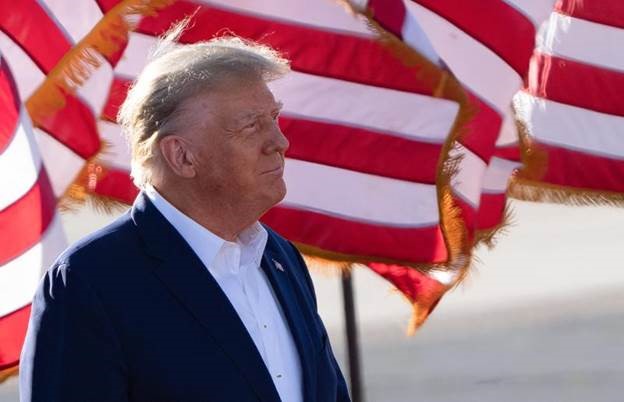 The arraignment will be met with jubilation on the Left. The reality, however, is that the Left and the Right—the United States as a whole—will suffer the consequences of this blunder of historic proportions. New York County District Attorney Alvin Bragg's decision to bring charges will be a moment that historians, and society more broadly, will look back upon as a societal turning point.
The immediate reaction to the first criminal indictment of a former U.S. president has largely focused on the legalities, with charges related to the hush money allegedly paid to former porn star Stormy Daniels. If this is true—and with the indictment still under seal, we don't yet know—it makes the situation worse not merely for Alvin Bragg, but for the entire country.
After all, Bragg is a DA best known for not seeking prison sentences for many crimes, while downgrading others. In Bragg's world, armed robbery, burglary, and drug dealing are, by the wave of a woke wand, misdemeanor offenses. Felony assault in New York is up 15%. Major crime in New York City jumped 22% in 2022. Last year, a convicted sex offender who put a man in a coma walked free. But for Bragg and the Gotham establishment that have made these absurdities possible, alleged improprieties concerning campaign finance are felonious to the point of being worth risking national discord to prosecute.
The media has largely framed this story with a trope about how Bragg's decision to prosecute shows that "no one is above the law." This framing is false. The son of the sitting president, who has filmed himself committing what appear to be serious crimes, has apparently illegally owned a gun, and has allegedly taken enormous sums from Chinese Communist Party-tied companies, is not merely a free man—he is celebrated, shielded, and further enriched. When the media says no one is above the law, the corollary left out is, "so long as you are on the right side of the political divide."
---
Left-Wing Violence Chic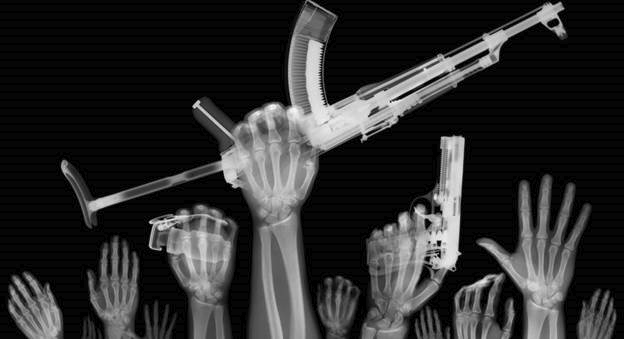 For the radical Left, ideology exempts its political violence.
A transgendered Tennessee mass shooter this week executed three adults and three nine-year-old children at a Nashville private Christian school.
Supposedly she left behind her a manifesto justifying her mass murdering. As of this writing, law enforcement officials have declined to make the document public.
Yet in about a nano-second after the news was disclosed, the left-wing activist machine kicked in, led by politicians, entertainers, and the media.
Three predictable themes surfaced.
The first was led by none other than Joe Biden. He lectured that guns were the cause of the mass deaths, not the free will of a psychopathic killer.
Few noted that the shooter illegally purchased firearms by hiding her documented record of emotional disorders.
Second, America was told that it would serve no purpose to publish the shooter's manifesto. Apparently, this exception to the usual practice was due to fears her manifesto would hurt the transgender cause.
Third, some in the activist media claimed that, while such murdering was regrettable, it was also understandable—given supposed Christian, conservative America's intolerance of the transgendered. In our sick society, the targeted victims became the political victimizers.
Did the transgendered shooter anticipate that violence for her "correct" cause would be either contextualized or blamed on the weapon rather than she who used it?
---
The fallout from Tennessee's mini-Jan. 6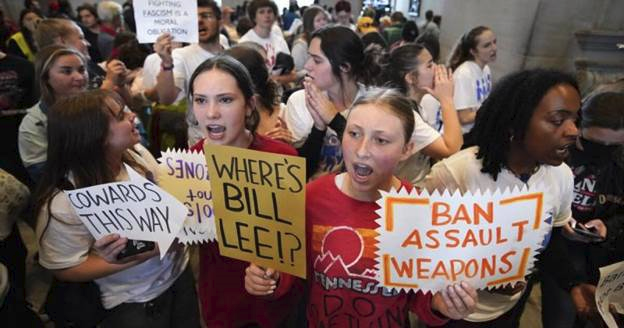 The Tennessee House of Representatives spent Thursday debating the expulsion of three members, all Democrats, who hijacked the House floor for nearly an hour on March 30, using a bullhorn to shout at and harangue their fellow legislators in tandem with noisy anti-gun protesters who filled the galleries. House Republicans, who hold a huge 75-24 majority in the chamber, filed a resolution to expel state Reps. Gloria Johnson, Justin Jones, and Justin Pearson for "knowingly and intentionally bring[ing] disorder and dishonor to the House of Representatives through their individual and collective actions." Thursday, they debated and voted.
There is absolutely no doubt that the three brought disorder to the House. It started a little before 11 a.m. on March 30, when noisy protesters filled the gallery that looks down on the House chamber. They were demanding gun control in the wake of the March 27 Covenant School killings, committed by an emotionally disturbed, apparently transgender shooter armed with an AR-15 rifle and a 9 mm pistol.
"An estimated 1,000 students, parents, and others, galvanized by the shooting deaths, crammed House and Senate galleries," the Chattanooga Times Free Press reported. "State lawmakers at the time were debating a bill expanding the state's school voucher program when the chamber erupted in havoc. That began when Jones, a freshman longtime community activist and organizer, complained to [House Speaker Cameron] Sexton his microphone had been turned off. Sexton called him out of order, declared a five-minute recess and summoned Republicans to the dais to consult. Jones; Johnson, a Knoxville Democrat and teacher; and another freshman and social activist, Justin Pearson, D-Memphis, then marched to the podium with a megaphone and led attendees in the balcony in chants."
It would be nice to have a complete video record of what Johnson, Jones, and Pearson, now known as the "Tennessee Three," did, but the Tennessee House's version of C-Span went to a silent screen saying "RECESS" when their protest started at 10:50 a.m. and did not return to video until 11:42 a.m., when the speaker regained control of the chamber and proceedings resumed. We do have short videos made by people in the galleries, and here is one, about a minute and a half, from the early part of the takeover. At the proceedings on Thursday, House Republicans played a longer video made on the floor by a House member.
---
Michigan State University's 'inclusive language guide' discourages using words like 'America,' 'gifts,' 'bunnies'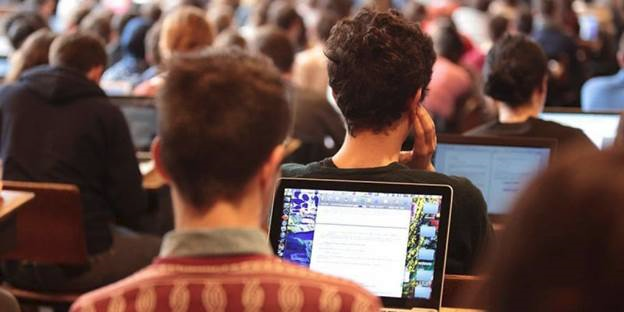 Michigan State University has an "Inclusive Guide" that discourages students and staff from using words or phrases that could be offensive.
According to the school's website, the language guide provides "best practices for communication in gender and sexuality, race and ethnicity, global identity and disability."
The guide aligns with the university's diversity, equity, and inclusion strategy and provides language recommendations for students and staff to "support belonging."
It advises Spartans to avoid "seemingly innocuous idioms or words" that could be perceived as "racist, sexist or ableist in nature, such as 'cake walk,' 'peanut gallery,' 'grandfather clause,' 'tipping point,' 'rule of thumb' or 'bonkers.'"
Students are asked to avoid "Indigenous stereotyping and colonial language," which includes words and phrases such as "frontier," "pioneer," "tribe," "low man on the totem pole," "bury the hatchet," "on the warpath," "shaman," "rain dance," "savage," "barbarian," "off the reservation," "spirit animal," "scalped," "peace pipe," "hold down the fort," "founder," and "conquer and divide."
The language guide states that "America" should not be used when "referring to the United States (refers to North American, Central American and South American)." In addition, it argued against using "American-centric or first-world language," including "foreigner," "alien," "illegal immigrant," and "illegals."
---
Here's All the Crimes Alvin Bragg Shrugged Off to Go After Trump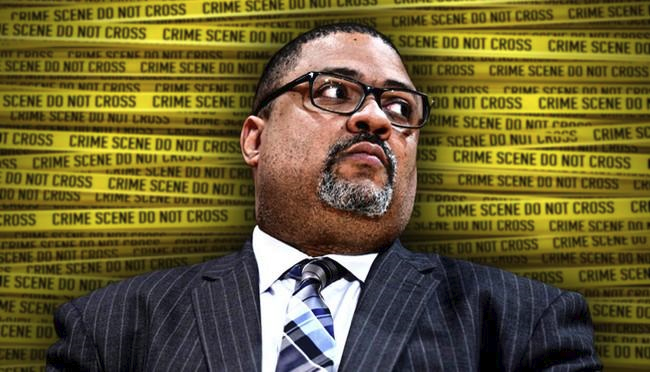 While police are catching criminals on New York City's unsavory streets, Soros-tied Manhattan District Attorney Alvin Bragg has caught a chronic case of Trump Derangement Syndrome (TDS). The politically ambitious Bragg, whose self-styled crowning achievement is indicting a former U.S. president for the first time ever in American history, is using what he alleges to be a federal campaign-finance violation as a means to upgrade an otherwise-misdemeanor charge to a felony via an untested legal theory.
Simultaneously, as Bragg seeks to prosecute President Donald Trump, the GOP's top 2024 contender, to the fullest extent of the law no matter the cost, the soft-on-crime DA has downgraded felonies to misdemeanors in a majority of his cases, handing get-out-of-jail-free cards to hordes of hardened criminals with little regard for the victims of these violent crimes in his own jurisdiction.
Dropping Cases
Bragg's double standard on taking down whom he deems "the bad guys" has left the crime-infested Big Apple to rot.
The New York Post reported in December that because Manhattan prosecutors supposedly have too much on their plates, instead of trying a case, Bragg's office proposed dropping four felony charges of grand larceny against gang member Charles Lindsay, requiring only that the gangbanger attend five counseling sessions sponsored by the Manhattan Justice Opportunities, an alternative sentencing program that assigns social workers to criminals convicted of both felonies and low-level offenses.
---
Finland joins NATO in historic shift, Russia threatens 'counter-measures'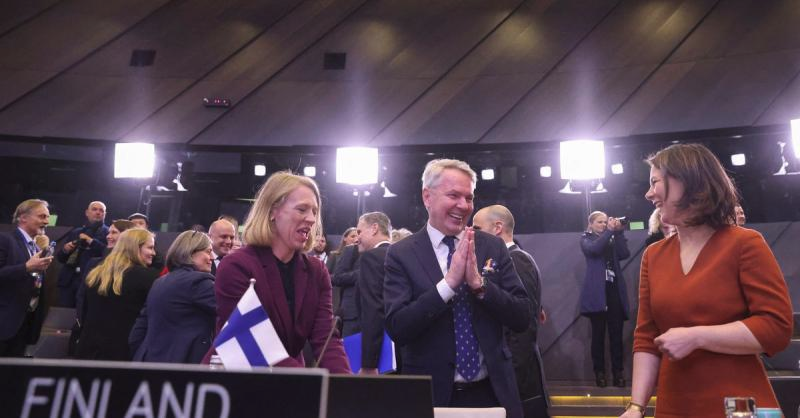 Finland formally joined NATO on Tuesday, its flag unfurling outside the military bloc's Brussels headquarters, in a historic policy shift brought on by Russia's invasion of Ukraine that drew a threat from Moscow of "counter-measures."
Finland's accession, ending seven decades of military non-alignment, roughly doubles the length of the border the North Atlantic Treaty Organization shares with Russia and bolsters its eastern flank as the war in Ukraine grinds on with no resolution in sight.
Finland's flag – a blue cross on a white background – was hoisted alongside those of the alliance's 30 other members as a military band played in bright spring sunshine.
"For almost 75 years, this great alliance has shielded our nations and continues to do so today," NATO Secretary-General Jens Stoltenberg declared at the ceremony. "But war has returned to Europe and Finland has decided to join NATO and be part of the world's most successful alliance."
---
Putin's Second Front – The War in Ukraine Has Become a Battle for the Russian Psyche
For more than two decades, ordinary people in Vladimir Putin's Russia could count on at least one fundamental right: the right to remain passive. As long as they were willing to turn a blind eye to corruption at the top and the never-ending rule of the Putin regime, they were not required to demonstrate active support for the government. Whatever Russia was doing in the world need not concern them. Provided that they did not interfere in the affairs of the elite, they were free to live their lives.
Since the Russian government announced its "partial mobilization" in September–October 2022, that right has been taken away. No longer is it possible to stay disengaged. More and more, Russians who are economically dependent on the state are finding that they have to be active Putinists—or, at the very least, pretend to be. Conforming to the regime and showing support for the "special operation" have now become almost essential to good citizenship. It is still possible to avoid showing feality to the autocrat, and Russia is not yet a fully totalitarian system. But a significant stratum of society—teachers, for example—are forced to participate in public acts of support, such as the patriotic lessons that are now mandatory in schools on Mondays. Often these are mere rituals, but sometimes the sentiments are real. Voluntary denunciations have become frequent and are, in fact, encouraged. Consider the infamous case of the teacher who denounced a 13-year-old girl for drawing an antiwar picture: the girl's father was arrested, and she was placed in an orphanage. In April, former President Dmitry Medvedev called on civilians to denounce those who receive money or jobs from Ukrainian sources.
For Putin, the creation of this new obedient Russia is in some ways as important as what happens in Ukraine. Almost since the start of the invasion, the Kremlin has been fighting a second war in Russia itself, and this war is unlikely to go away even if the conflict in Ukraine becomes frozen. Russian civil society will continue to face systematic suppression. The regime understands that by creating an atmosphere of hatred and mutual distrust, it can make part of society itself more intolerant of those who oppose Putin and the war. Whereas former Soviet heroes were people such as Yuri Gagarin, who was the first to conquer space, now the examples of "heroic" behavior are by members of separatist formations or pro-war bloggers with a criminal past—such as the recently murdered blogger with the pseudonym Vladlen Tatarsky. The war has vaulted these people to the top and turned them into "heroes."
---
'He's a war criminal': Elite Putin security officer defects
On Oct. 14, a Russian engineer named Gleb Karakulov boarded a flight from Kazakhstan to Turkey with his wife and daughter. He switched off his phone to shut out the crescendo of urgent, enraged messages, said goodbye to his life in Russia and tried to calm his fast-beating heart.
But this was no ordinary Russian defector. Karakulov was an officer in President Vladimir Putin's secretive elite personal security service — one of the few Russians to flee and go public who have rank, as well as knowledge of intimate details of Putin's life and potentially classified information.
Karakulov, who was responsible for secure communications, said moral opposition to Russia's invasion of Ukraine and his fear of dying there drove him to speak out, despite the risks to himself and his family. He said he hoped to inspire other Russians to speak out also.
"Our president has become a war criminal," he said. "It is time to end this war and stop being silent."
Karakulov's account generally conforms with others that paint the Russian president as a once charismatic but increasingly isolated leader, who doesn't use a cellphone or the internet and insists on access to Russian state television wherever he goes. He also offered new details about how Putin's paranoia appears to have deepened since his decision to invade Ukraine in February 2022. Putin now prefers to avoid airplanes and travel on a special armored train, he said, and he ordered a bunker at the Russian Embassy in Kazakhstan outfitted with a secure communications line in October — the first time Karakulov had ever fielded such a request.
Along with information on Putin, Karakulov's testimony offers an intimate view of one man's decision to defect — without telling his own mother, who he said remains a strong Putin supporter. It raises critical questions about how deep the Russian public's acceptance of the war runs, and how Putin's opponents in the West and beyond might leverage any silent opposition.
While not speaking directly about his case, an official with a security background from a NATO country said a defection like Karakulov's "has a very great level of interest." He spoke on condition of anonymity to discuss sensitive political matters.
---
The erosion of values is a warning to a faltering nation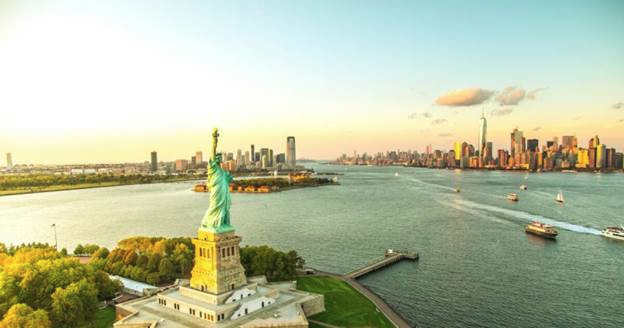 Recent findings from a Wall Street Journal-NORC poll reveal a deeply troubling trend for those who believe in the traditional values that shaped America's founding and national character.
The survey reports a significant decline in the importance of patriotism , religious faith, family values, and other core principles among the public. This decline is not only a cause for concern but also a call to action for those who believe in preserving the greatness of our nation.
It's alarming to see only 38% of respondents consider patriotism very important, and 39% see religion as very important, down from 70% and 62%, respectively, when the poll was conducted in 1998. Equally shocking, the value placed on having children, community involvement, and hard work has also seen a sharp decrease. It seems as though our once unified nation, bonded by shared values, is crumbling beneath the weight of rampant individualism and the erosion of the common principles that have held it together.
This disintegration of our common bonds can be traced back to the progressive Left's relentless attack on values such as religion and the family and their efforts to transform our society radically in the name of diversity and inclusion. The Left's agenda has infiltrated nearly every institution in life, from the education system to the media, which have willingly promoted narratives that undermine our nation's core principles. The poll's findings highlight the devastating consequences of this agenda.