Mike Rogers for U.S. Senate in Michigan?: I've known Mike Rogers for over 40 years. He's been a dedicated public servant who served in the U.S. Army, the F.B.I., as a State Senator, and a Member of Congress.
He's a solid, mainstream conservative who represents Michigan values. He would make a great U.S. Senator representing the Great State of Michigan!
If you haven't met him or know little about him, check him out. My guess is that you'll like what you see.
With all these crazy folks dominating today's political environment, it would great to see a normal, committed public servant running for office for all the right reasons.
Read more below and follow me on Twitter & GETTR – @sanuzis  
–Saul Anuzis
Click Here for Past Commentary from Saul
---
Saul's News Rewind Video Now on Rumble!
This Week: Democrats expanding government drug price controls, Mike Rogers jumps into the Michigan senate race, and national debt interest payments are spiraling out of control!
Links to the articles discussed in the video:
https://dcjournal.com/the-ripple-effects-of-expanding-drug-negotiations-beyond-medicare/
https://www.politico.com/news/2023/09/06/former-gop-rep-mike-rogers-jumps-into-michigan-senate-race-00114151
https://justthenews.com/politics-policy/holdinterest-national-debt-pace-eclipse-entitlements-defense-spending
---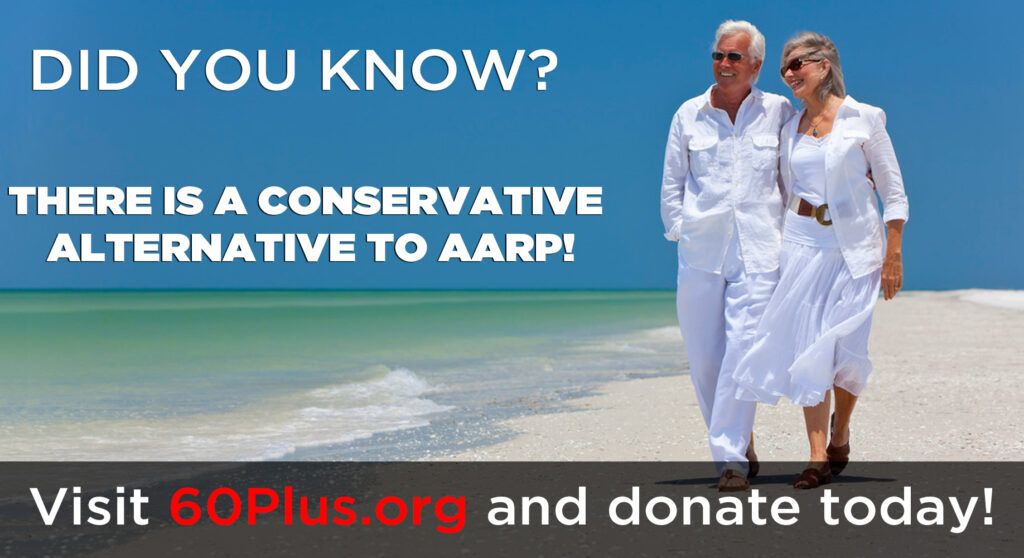 DONATE TO 60 PLUS!
We're fighting every day for seniors and retirees by working to eliminate the death tax, ensure healthcare freedom, and save social security for future generations. With your essential help we will continue the fight. You can even donate using Bitcoin and Ethereum!
Thank you for your help and support of the 60 Plus Association.
Donate Today! Visit https://www.60plus.org/donate
---
Former GOP Rep. Mike Rogers Jumps into Michigan Senate Race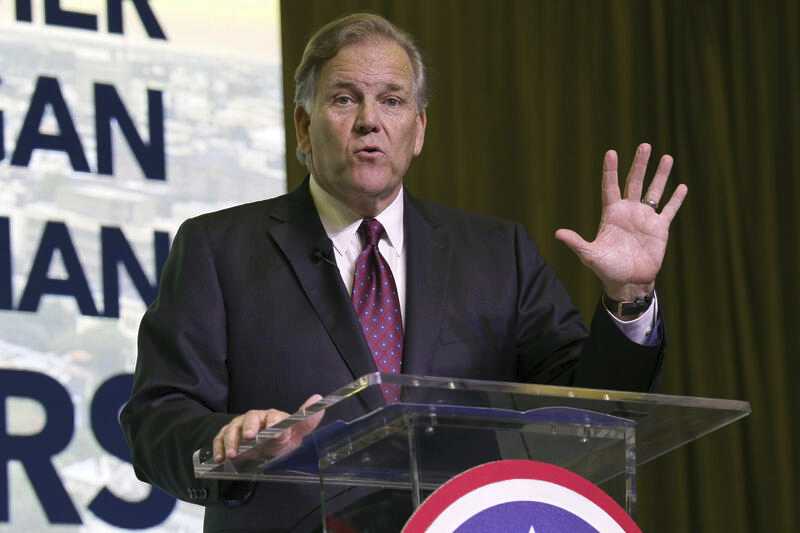 The moderate gives Republicans a credible candidate for an open seat.
Former Rep. Mike Rogers, a GOP moderate who once chaired the House Intelligence Committee, launched a bid Wednesday for Michigan's open Senate seat.
Rogers, who served in Congress for 14 years, was recruited by the National Republican Senatorial Committee. His decision to enter the race gives GOP leaders a credible candidate in a state where they had been struggling to secure a strong recruit.
Michigan's Senate race could determine who controls the narrowly divided chamber in 2025, though Republicans haven't won a Senate seat in the state since 2004. Democrats' dominance in the state legislature and governor's mansion have further reduced the GOP's footprint in the state.
The incumbent, Democratic Sen. Debbie Stabenow, announced she would retire earlier this year. Many top Democrats quickly coalesced around Rep. Elissa Slotkin (D-Mich.) but actor Hill Harper is also running. Republicans need to flip just two seats to win back control of the Senate if they don't win the White House.
In his announcement, Rogers took aim at President Joe Biden and his video included footage of progressive Rep. Rashida Tlaib (D-Mich.), Slotkin and Sen. Bernie Sanders (I-Vt.). He accused politicians of "fighting over banning gas stoves while China is stealing our intellectual property and our jobs."
"I thought I put politics behind me but, like you, I know something's broken," he said. "America under Biden and his cronies is going in the wrong direction."
---
What the Left Did to Our Country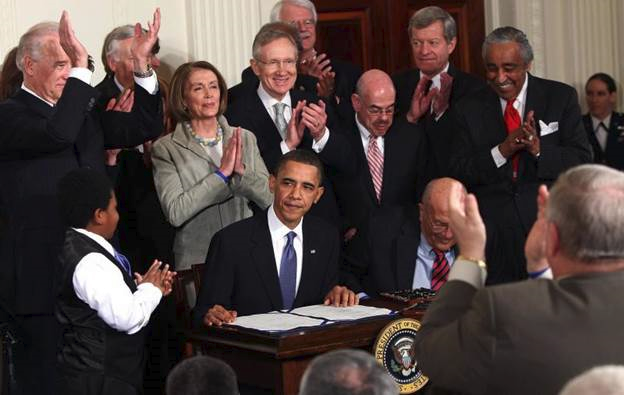 In the last 20 years, the Left has boasted that it has gained control of most of America institutions of power and influence—the corporate boardroom, media, Silicon Valley, Wall Street, the administrative state, academia, foundations, social media, entertainment, professional sports, and Hollywood.
With such support, between 2009-17, Barack Obama was empowered to transform the Democratic Party from its middle-class roots and class concerns into the party of the bicoastal rich and subsidized poor—obsessions with big money, race, a new intolerant green religion, and dividing the country into a binary of oppressors and oppressed.
The Obamas entered the presidency spouting the usual leftwing boilerplate ("spread the wealth," "just downright mean country," "get in their face," "first time I've been proud of my country") as upper-middle-class, former community activists, hurt that their genius and talents had not yet been sufficiently monetized.
After getting elected through temporarily pivoting to racial ecumenicalism and pseudo-calls for unity, they reverted to form and governed by dividing the country. And then the two left the White House as soon-to-be mansion living, mega-rich elites, cashing in on the fears they had inculcated over the prior eight years.
To push through the accompanying unpopular agendas of an open border, mandatory wind and solar energy, racial essentialism, and the weaponization of the state, Obama had begun demonizing his opponents and the country in general: America was an unexceptional place. Cops were racist. "Clingers" of the Midwest were hopelessly ignorant and prejudiced. Only fundamental socialist transformation could salvage a historically oppressive, immoral, and racist nation.
The people finally rebelled at such preposterousness. Obama lost his party some 1,400 local and state offices during his tenure, along with both houses of Congress. His presidency was characterized by his own polarizing mediocrity. His one legacy was Obamacare, the veritable destruction of the entire system of a once workable health insurance, of the hallowed doctor-patient relationship, and of former easy access to competent specialists.
---
Zogby: 'Catastrophic' disaster brewing for Biden reelection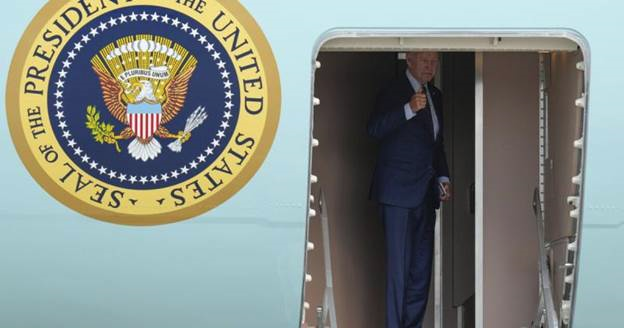 Longtime Democratic pollster John Zogby has always liked President Joe Biden.
"I think that he'll be regarded as a great president," he said Friday on a podcast he shares with his son Jeremy Zogby, also a pollster.
But even the Biden fan in chief sees a disaster around the corner for the Democrat's reelection chances based on new polling from CNN.
"This new poll is catastrophic for the president," said Zogby, who anchors the liberal desk in the Secrets Weekly White House Report Card published on Saturdays.
While concerned about Biden's extremely low approval rating, "lower than his three immediate predecessors were at this stage," Zogby focused on the Democratic numbers in the CNN survey that show liberals want Biden out of the race.
After flipping through Biden's 39% approval rating and the feeling by a large majority that they are worse off under Biden, Zogby turned to those who don't want Biden to run again, at an eye-popping 73%, he said.
"That includes up to 65% of Democrats, which is devastating," Zogby said before turning to his son.
Jeremy Zogby is not a Biden homer or cheerleader and has doubted the president's effectiveness since his first days in the White House. His analysis was equally biting.
"I knew it was catastrophic a hundred days in because, No. 1, Joe Biden did not live up to his promise of toning things down, being the adult in the room," he said.
---
Abbott promises 'even more buses' if Biden admin pushes reported plan to keep migrants in Texas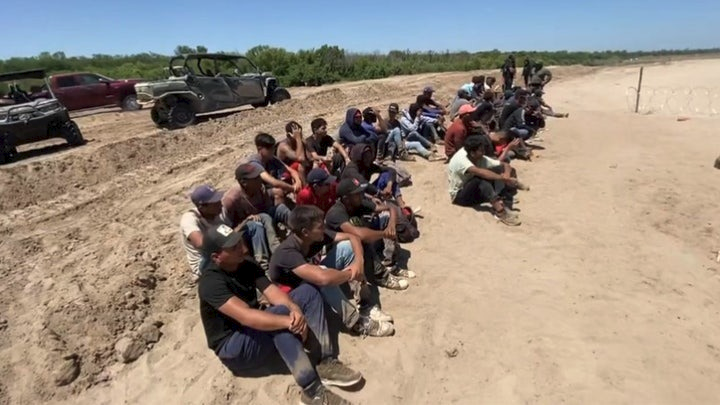 Cities like New York City have complained about migrants heading their way from Texas
Texas Gov. Greg Abbott on Thursday promised he would send "even more buses" of migrants to cities, including Washington, D.C., if the Biden administration moved forward with a reported plan to keep migrants in Texas — just as the administration is facing pressure from left-wing officials in cities like New York City over migrant traffic.
"Biden considers forcing migrant families to remain in Texas. This scam was tried years ago & was shot down by a judge," Abbott said on X, formerly known as Twitter. "We will send Biden the same swift justice."
"And, we will add even more buses of migrants to Washington D.C.," he said.
Abbott was reacting to a Los Angeles Times report that described a potential Department of Homeland Security policy to force some illegal immigrant family units to remain in Texas by tracking them with GPS monitoring devices, including ankle bracelets.
The Times reported that the families would be put through an asylum process to determine if they could stay, and if not, they could be more easily deported due to their proximity to the border. The outlet highlighted that it echoed a Reagan-era plan that forced migrants to remain near the border while their applications were considered.
---
Democratic Officials Belatedly Realize the Consequences of Unrestrained Migration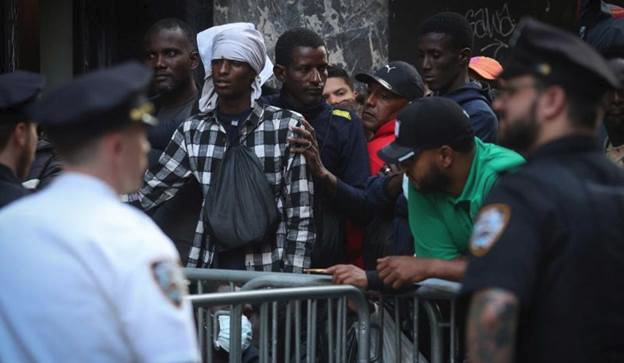 On the menu today: As Greg and I have discussed a few times on the Three Martini Lunch recently, we're witnessing a sea change in how Democratic officeholders talk about illegal immigration and migration. Not that long ago, these officials adamantly insisted that all U.S. immigration enforcement was inherently xenophobic and unjust, and boasted of their jurisdictions' status as "sanctuary cities" or "sanctuary states." But in a change intense enough to induce whiplash, Democratic mayors and governors are now warning about the strain on services caused by the wave of migrants; New York City mayor Eric Adams is worrying that migrants will "destroy" his city, and New Jersey governor Phil Murphy insists his state is full and can't accept any more migrants. What's your head size, fellas? I need to know for your "Make America Great Again" hats.
For roughly two decades, America's debate about immigration followed a predictable pattern. Many figures on the right would argue that the southern border was largely insecure, that the country's enforcement of its immigration laws was lax at best, and that many businesses had become accustomed to hiring — and in some cases, exploiting — illegal immigrants. The result was a semi-permanent underclass that facilitated human trafficking, membership in gangs, the transfer of drugs across the border, and increasing strain on limited public resources.
---
Growing Number Of Minorities Backing Trump In 2024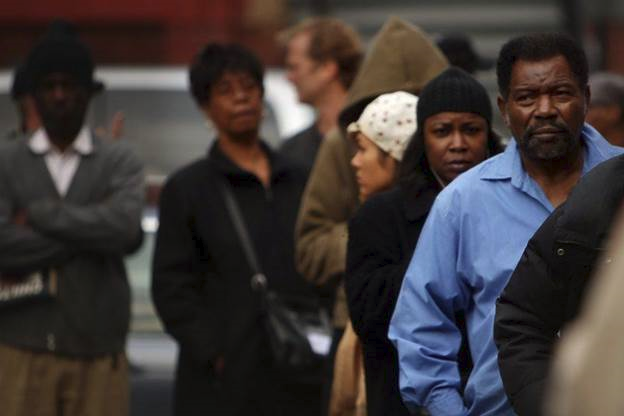 Following 45th President Donald Trump's fourth indictment, Black and Latino voters say they will support him in 2024. One America's Stella Escobedo spoke about it with Melanie Collette, the host of Money Talk with Melanie Collette.
---
Russian missiles kill policeman, wounds 73 people in Zelenskyy's hometown in central Ukraine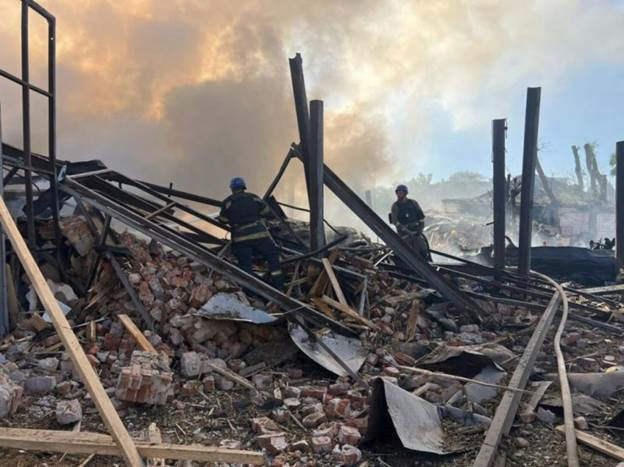 A Russian missile attack Friday on Ukrainian President Volodymyr Zelenskyy's hometown killed one policeman and wounded at least 73 people, including nine policemen, Ukrainian officials said. Another attack in the southern Kherson region killed three people.
The strikes were among multiple Russian attacks across the country overnight, officials said. Meanwhile, Moscow is trying to strengthen its position politically with local elections in the four regions it illegally annexed last year, even though it doesn't fully control any of the four. Ukraine's Foreign Ministry said in a statement that it does not recognize the "fake elections."
The strikes came days after 16 people were killed in a Russian attack on a market in eastern Ukraine and drone debris was found in Romania. That sparked fears among local residents that the war could spread into the NATO-member country bordering Ukraine.
Ten buildings were damaged in the attack on Zelenskyy's hometown of Kryvyi Rih in central Ukraine on Friday. Nine policemen were among those wounded, according to Ihor Klymenko, Ukraine's Interior Minister. Photos posted by Klymenko on Telegram showed a building on fire, burnt timbers and emergency services evacuating the wounded. By evening, the number of wounded rose to 73, according to the Interior Ministry.
---
12 Defensive Gun Uses Show That Armed Citizens Make Communities Safer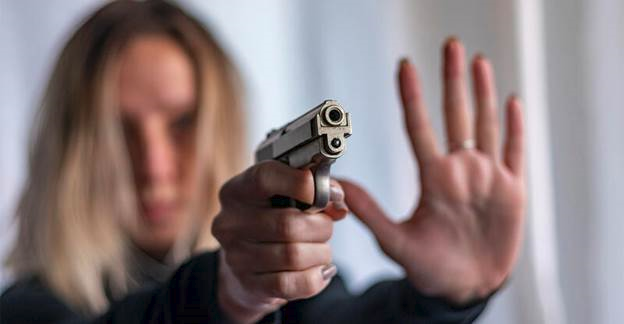 As the nation continues to reel from historic violent crime spikes, many gun control activists turn reflexively to the same "bumper sticker slogan" policy "solutions" that fail to address real problems while often undermining the Second Amendment rights of peaceable citizens.
Last week, some Hartford, Connecticut, residents made headlines for taking a different approach. Instead of demanding that their fellow citizens abandon their rights to armed self-defense, they announced that they would henceforth start exercising those rights in a public manner to enhance community safety.
These residents say they will soon start conducting "legal, armed community patrols" on a regular basis, with the goal of preventing gun violence in a city experiencing homicide totals not seen in several decades. Organizers told reporters that patrol members will be trained to calmly de-escalate situations when possible and emphasized that they won't openly carry firearms once a new state law prohibiting the practice goes into effect.
The Hartford Police Department, to its credit, has indicated that these community patrols won't face pushback from officers "as long as they are operating within the law," acknowledging that these citizens "have Second Amendment rights like the rest of us."
---
Appeals court scales back order curbing Biden administration contact with social media platforms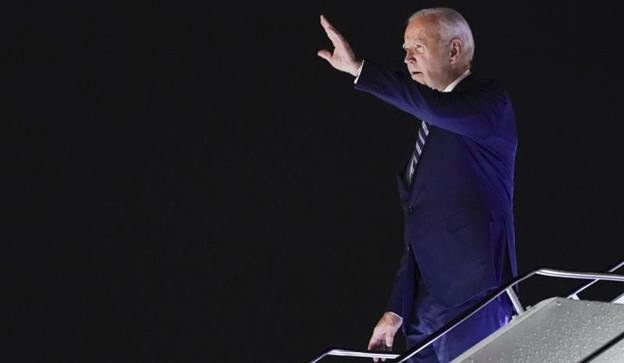 A federal appeals court ruled Friday that the White House and the FBI both likely engaged in unconstitutional campaigns to pressure social media companies to censor content the administration disliked, and the judges ordered them to stop using coercive tactics against the tech companies.
But the judges on the 5th U.S. Circuit Court of Appeals said a lower court's ruling went too far in silencing the White House and FBI. The appeals court said they are free to make their case to the social media platforms, as long as it doesn't cross the line into coercion.
The new ruling is a legal victory for the White House, but still amounts to an embarrassing black eye, with the three-judge panel unanimously finding that President Biden's team was engaged in censorship.
"On multiple occasions, the officials coerced the platforms into direct action via urgent, uncompromising demands to moderate content," the court concluded. "In doing so, the officials were persistent and angry. And, more importantly, the officials threatened — both expressly and implicitly — to retaliate against inaction."
The judges said that persuasion is fine, but the government cannot go beyond that.