Biden's Inflation: Those on a fixed income, particularly seniors, are feeling the pain. Unfortunately, it looks like Democrats are just ignoring the realities and hope a short-term fix will help them politically to get re-elected…and then still hit seniors hard.
Sanctuary Cities Should Welcome Illegals: I think it makes perfect senses for Texas, Arizona, Florida, and others over-run by illegal immigrants to "share" the opportunities these illegals bring into their communities. They played the politics of supporting open borders from afar and should feel the impact at home.
Martha's Vineyard has some great houses that sit empty most of the year…most can temporarily house MANY illegal immigrants at a time. President Obama has one of his houses sitting empty virtually year-round…so why not "walk the walk."
Never mind that President Joe Biden has shipped illegal migrants, mostly children, into the U.S. for months now without much attention or scrutiny from the press or Democrats.
It's a fair question, a brilliant political move, and an educational effort for sheltered Americans!
I say, "keep 'em comin!"
Newt on the Democrats: "The public is dealing with a cost-of-living crisis (more than 20,000,000 are behind on their utility bills), rising energy costs, a record number of homicides, carjackings, and robberies, and the consequences of a wide-open border policy that has brought in a massive influx of both people and drugs. On virtually every front, people are finding themselves frustrated and frightened by a Democratic Party that is simply failing."
Read Newt's article below. It clearly points out the path to victory!
Issues that Matter: The Democrats are trying to divert and distract voters from the issues that matter…scare tactics probably, I say probably, won't work.
American voters are focused on:
– Rising prices – inflation
– Defunding of Police – rising crime
– Open Borders – illegal immigrants costing taxpayers across the country
– Critical Race Theory – we are NOT a racist country
– Biological Males playing in Girl Sports – complete b.s.
– Drug Crisis – due to open borders
– International Crisis – Afghanistan retreat was/is a disaster
Read more below and follow me on Twitter & GETTR – @sanuzis  
–Saul Anuzis
Click Here for Past Commentary from Saul
---
60 Plus Weekly Video Rewind
Ron Johnson is leading in the Wisconsin Senate race, a majority of voters think Joe Biden is dividing the country, and Democrats are ducking debates!
Links to the articles discussed in the video:
https://justthenews.com/nation/states/center-square/marquette-law-school-poll-candidates-unfavorables-jump-races-tighten
https://www.dailywire.com/news/nearly-two-thirds-of-americans-even-most-democrats-say-bidens-attacks-on-maga-republicans-are-dividing-the-country-survey
https://thefederalist.com/2022/09/13/democrats-in-key-battlegrounds-are-refusing-to-debate-republican-opponents/
---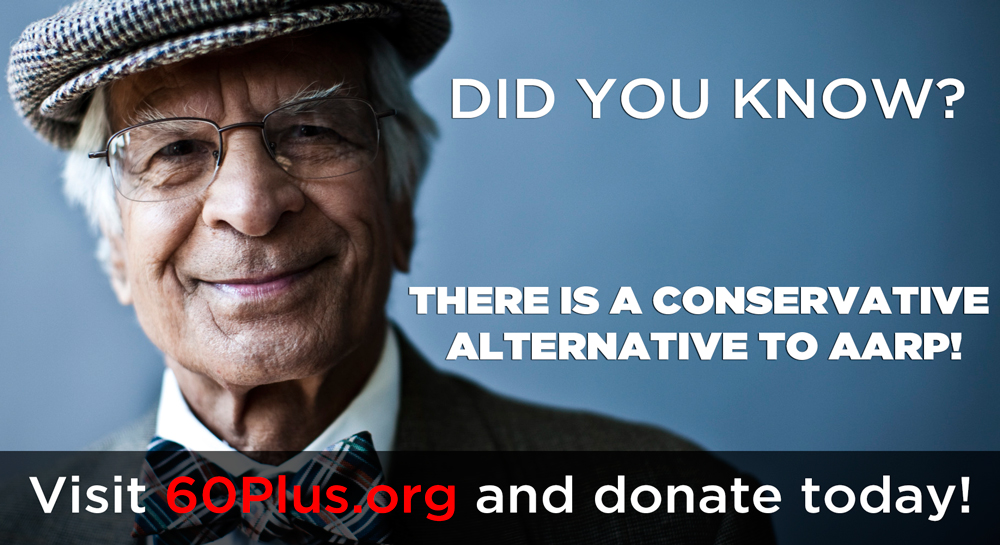 DONATE TO 60 PLUS!
We're fighting every day for seniors and retirees by working to eliminate the death tax, ensure healthcare freedom, and save social security for future generations. With your essential help we will continue the fight. You can even donate using Bitcoin and Ethereum!
Thank you for your help and support of the 60 Plus Association.
Donate Today! Visit https://www.60plus.org/donate
---
"It's becoming too expensive to live": Anxious older adults struggle with tight budgets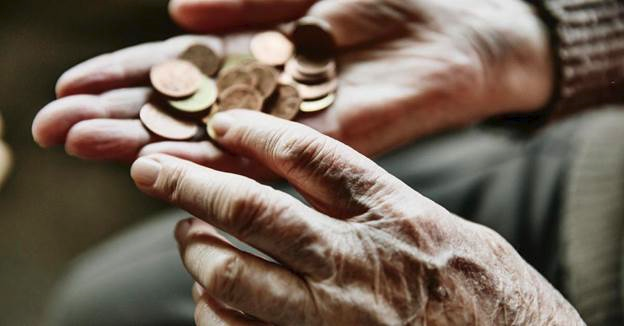 Economic insecurity is upending the lives of millions of older adults as soaring housing costs and inflation diminish the value of fixed incomes.
Across the country, seniors who until recently successfully managed limited budgets are growing more anxious and distressed. Some lost work during the covid-19 pandemic. Others are encountering unaffordable rent increases and the prospect of losing their homes. Still others are suffering significant sticker shock at grocery stores.
Dozens of older adults struggling with these challenges — none poor by government standards — wrote to me after I featured the Elder Index, a measure of the cost of aging, in a recent column. That tool, developed by researchers at the Gerontology Institute at the University of Massachusetts-Boston, suggests that 54% of older women who live alone have incomes below what's needed to pay for essential expenses. For single men, the figure is 45%.
---
A five-point plan to secure a Republican majority come November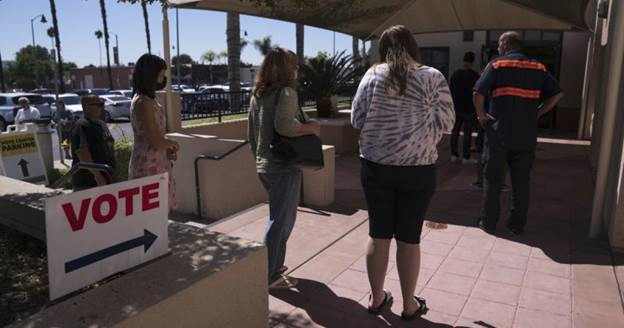 Republicans have the potential for a surprisingly big victory come this November's midterm elections.
The public is dealing with a cost-of-living crisis (more than 20,000,000 are behind on their utility bills), rising energy costs, a record number of homicides, carjackings, and robberies, and the consequences of a wide-open border policy that has brought in a massive influx of both people and drugs. On virtually every front, people are finding themselves frustrated and frightened by a Democratic Party that is simply failing.
In turn, a powerful battle cry for the fall campaign would be, "It just isn't working." There's proof of concept here. Facing many similar social and economic ills, British Prime Minister Margaret Thatcher ran her successful 1979 campaign on the same simple message: "Labour isn't working."
President Joe Biden's bizarre Philadelphia speech (with its ominous, red-colored setting and its shameless and totally inappropriate use of the Marine Corps) furthered the sense that the Democratic Party is both disastrous and dangerous. According to a Trafalgar Group poll, 57% believe the speech "represents a dangerous escalation in rhetoric and is designed to incite conflict amongst Americans." Only 36% agreed with the statement that "it is acceptable campaign messaging that is to be expected in an election year."
More than 50 years ago, Edward Tufte proposed that midterm elections ultimately become referenda on the party occupying the White House. This puts an enormous burden on the Democrats. In June, a Monmouth University poll found that 88% thought America was "on the wrong track."
On Sept. 8, the University of Virginia Center for Politics published an analysis using two different election forecast models. Both approaches project a large Republican sweep in the House of 37 to 44 seats and a more modest Republican gain of three to five seats in the Senate. A separate analysis from UVA projects a 42-seat Republican gain in the House and a one-seat Republican gain in the Senate. A pickup of 42 seats would give Speaker Kevin McCarthy the largest GOP majority since 1928. The author points out that the Republican challenge in the Senate is greater because there are 21 Republicans and only 14 Democratic Senate seats up this year (which means the next two cycles will be harder in the Senate for Democrats).
The August strategy (cooked up by the propaganda media and Democratic consultants) that relied on using phony polls and personal attacks on Republican candidates has now failed. The momentum is shifting back to Republicans. So what, then, should Republican candidates do to maximize their victory this fall?
---
U.S. incomes stagnant for second year as households face record inflation, according to Census Bureau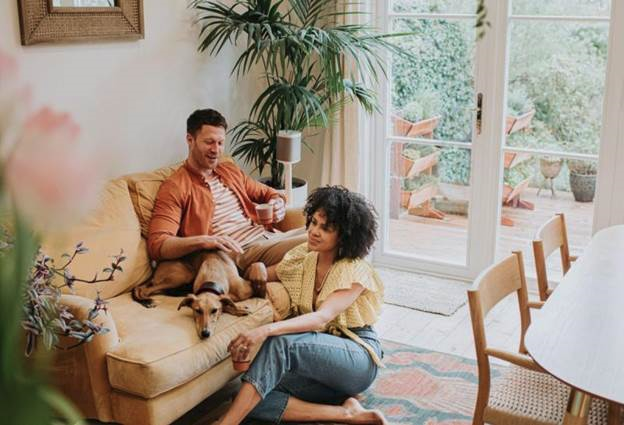 A lot of people enjoyed raises in the past year, thanks in part to all the job hopping that took place during the Great Resignation. But with the cost of everything going up because to inflation, those extra dollars aren't stretching very far.
Real median household income in the U.S. was essentially unchanged from 2020 as inflation ate into gains in employment and wages, the U.S. Census Bureau announced Tuesday.
In fact, real median income fell slightly, from $71,186 in 2020 to $70,784 in 2021. That said, the change is not statistically significant, the government says.
The Census Bureau's estimates are based on data from the 2022 Current Population Survey Annual Social and Economic Supplement. Household income is based on wages, bonuses, Social Security payments, public assistance, and interest and dividend from investments.
In nominal terms—meaning not adjusted for inflation—the median income for U.S. households in 2020 was $68,010. But the Census Bureau adjusted it to account for the increased cost of living: Inflation rose 4.7% between 2020 and 2021, the largest increase since 1990.
The data also finds a continued gender pay gap in the U.S.: The median woman working full-time, year round earned $51,226 compared to $61,180 for the median full-time working male. That means women were paid a little less than 84 cents for every dollar men were paid in 2021, basically unchanged from the 2020 wage gap figure.
---
Republicans should nationalize California crime crisis to defeat Democrats in November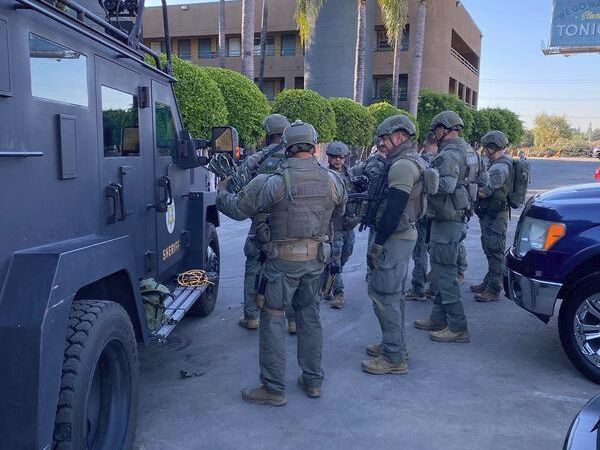 California homicide rate spiked 9.1% and Republicans should highlight Democrats' soft-on-crime policies to win
The future of California looks grim if nothing changes. Just take a walk down city streets or visit any businesses if you don't believe me – our communities are descending into lawlessness. Last year, California's homicide rate jumped 9.1% from the year before, marking the state's deadliest year since 2007.
It wasn't just homicides. According to vulnerable Democrat Attorney General Rob Bonta's annual Crime in California report, violent crime, property crime, rape and motor vehicle theft rates were all up in 2021. So, what decreased? The total number of arrests fell by more than 7%.
It's no wonder residents are leaving our state. In the span of a few days this summer, a NASCAR driver was stabbed to death by a homeless man, a Buena Park amusement park closed early due to repeated violence, and Starbucks closed several stores, deeming them "unsafe to continue to operate." Californians must remain vigilant to simply get through the day.
Sadly, California has become the national poster child for crime and chaos. But Democrat-run cities across the country are reeling from soft-on-crime policies, too. Last year, 12 Democrat-run cities saw record homicides rates. This year, six cities – including Los Angeles – are on pace to exceed the massive levels of violent crime they saw last year. Catalytic converter thefts were up 33 percent nationwide.
What, then, is the common thread – between California and nationwide crime? Soft-on-crime policies pushed by radical Democrats like defunding the police, downgrading sentences, weakened bail policies, and outright forgoing prosecutions are responsible. And don't take it from me. Take it from our law enforcement. Los Angeles County Deputy District Attorney John McKinney blamed "bad law and bad policy." Beverly Hills Police Chief Mark Stainbrook blamed Los Angeles' woke bail reform laws.
---
Cruz: GOP Will Win Senate, And Unraveling Biden's Assault On Religion Will Be First Priority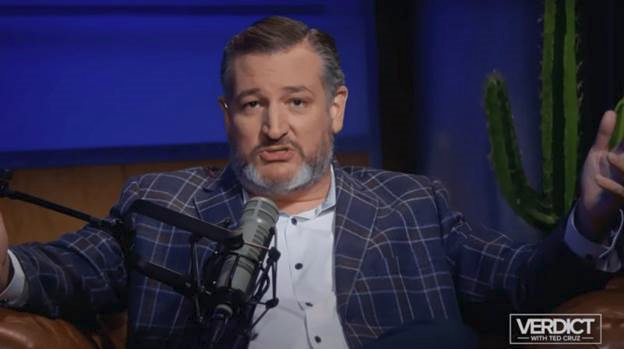 Texas Sen. Ted Cruz wouldn't say whether he supported Mitch McConnell for majority leader or discuss the GOP strategy for stopping Biden's extremist judicial nominees.
Republicans are done taking the Biden administration's assault on liberty sitting down, claimed Sen. Ted Cruz, R-Texas, in an interview with The Federalist. He said that means stopping the executive branch's attempts to erode Americans' constitutional rights, one sweeping order at a time.
When Covid tyranny terrorized Americans who wanted to proceed with work, school, and life as normal, Cruz stood up to fight. He introduced a bill to ban vaccine passports, proposed legislation to end the Biden administration's mask mandate on federal grounds, pressed U.S. military academies over their refusal to offer shot exemptions to soldiers, and fought for Navy SEALs who were torn between obeying orders to get the jab and their convictions.
In his latest move to preserve Americans' rights, Cruz, among 38 other Republican legislators, signed an amicus brief in support of federal workers who oppose the Biden administration's "illegal vaccine mandate" on religious grounds. When I talked with Cruz last Thursday he said, above all, religious liberty requires the utmost attention and care because its degradation affects the exercise of every other constitutional right.
"It is not by accident that religious liberty is the very first liberty protected in the very first clause of the First Amendment in the Bill of Rights. Religious liberty is foundational to every other liberty," Cruz said. "America was founded by men and women fleeing religious persecution, coming to a land where each of us could worship the Lord God Almighty with all our hearts, minds and souls without government getting in the way."
Cruz has championed the free exercise of religion long before many in the Republican Party recognized just how severe the left's quest to undermine the First Amendment would become.
---
Republicans must stop caving to Democrats. America needs clean bill to fund government until new Congress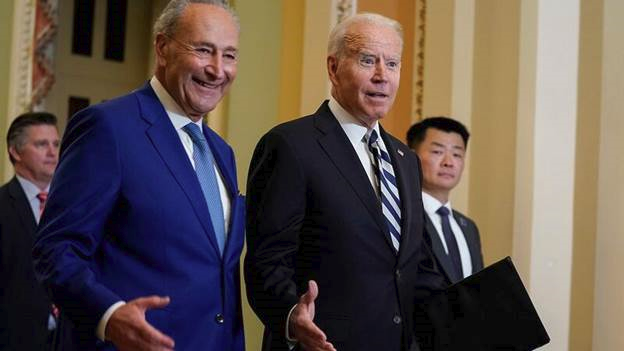 Month after month for the last two years, Democrats and President Joe Biden have been able to advance their radical agenda while Republicans have largely been sidelined.
Well, we just got back to Washington after spending August back at home, and families in Florida, Texas, and Utah are FURIOUS. They are sick and tired of watching Washington's broken status quo continue while they deal with the consequences of reckless spending in Congress.
Who can blame them? As they've felt the pain of rising inflation month after month, they've had to watch from afar as too many Republicans have caved to the demands of the Democrats carrying out an agenda led by radical leftists in the White House and on Capitol Hill. That must end.
It's time for Republicans to stand united and demand that Congress pass a clean continuing resolution (CR) that simply maintains current federal spending levels—and not a penny more—until a new Congress begins.
---
Massachusetts Dems react after DeSantis transports migrants into ritzy Martha's Vineyard: 'Evil and inhumane'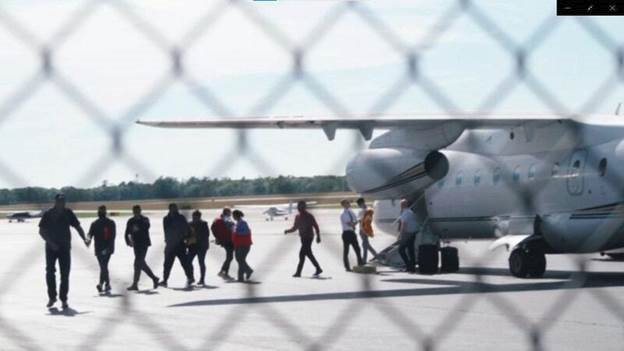 One local representative called the action 'evil and inhumane' but said the migrants were taken care of.
Lawmakers in Massachusetts were tasked with caring for dozens of migrants Wednesday after Florida Gov. Ron DeSantis sent two planes full of migrants to Martha's Vineyard, a ritzy island located in Dukes County.
On Wednesday, Democratic lawmakers voiced their criticism online after they were forced to act swiftly to provide them shelter, food, blankets and other necessities to the 50 migrants who now reside in their state.
Rep. Dylan Fernandes, a local lawmaker who represents Martha's Vineyard as well as Falmouth, Nantucket and Gosnold, said on social media that he was part of the logistical effort to welcome the migrants, which he claimed DeSantis sent "to gain cheap political points."
"Pulling into Martha's Vineyard right now. An island that welcomes immigrants and is stronger and more vibrant because of them," he wrote in a series of tweets.
"Currently immigrants are being dropped off on Martha's Vineyard by chartered flights from Texas," he said in another tweet. "Many don't know where they are. They say they were told they would be given housing and jobs. Islanders were given no notice but are coming together as a community to support them."
---
Voters demand border be secured, OK busing migrants to DC and NYC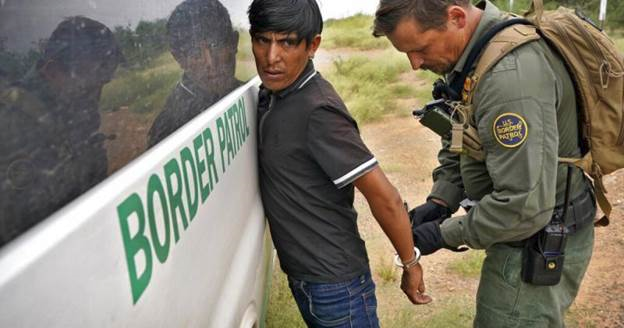 A sizable majority of voters want the southern border secured and approve of Texas Gov. Greg Abbott's move to pay back criticism from "sanctuary city" mayors by busing illegal immigrants to their towns.
Just as two buses of illegal immigrants from Texas unloaded at the front of the Naval Observatory, the home of "border czar" Vice President Kamala Harris today, Rasmussen Reports released a survey showing support for the practice.
By a margin of 52% to 39%, likely voters approved Abbott's busing of illegal immigrants to New York City, Washington, D.C., and Chicago.
Other governors have started instituting similar policies, taking unprecedented numbers of illegal immigrants allowed to cross the border and busing them north. Florida Gov. Ron DeSantis this week even flew a planeload to Martha's Vineyard, the summer vacationland of top Democratic White House officials and former President Barack Obama.
Mayors have sent some back while complaining about the costs of taking care of the immigrants despite calling their cities "sanctuaries" for illegal immigrants.
The survey revealed the disconnect between the public declarations of liberal mayors and the majority of voters who want the border tightened or closed and some of former President Donald Trump's border policies reinstituted.
Instead of complaining about Abbott, 62% said the mayors should call President Joe Biden and have him secure the border.
---
Sanctuary city Democrats' laughable angst on illegal-migrant costs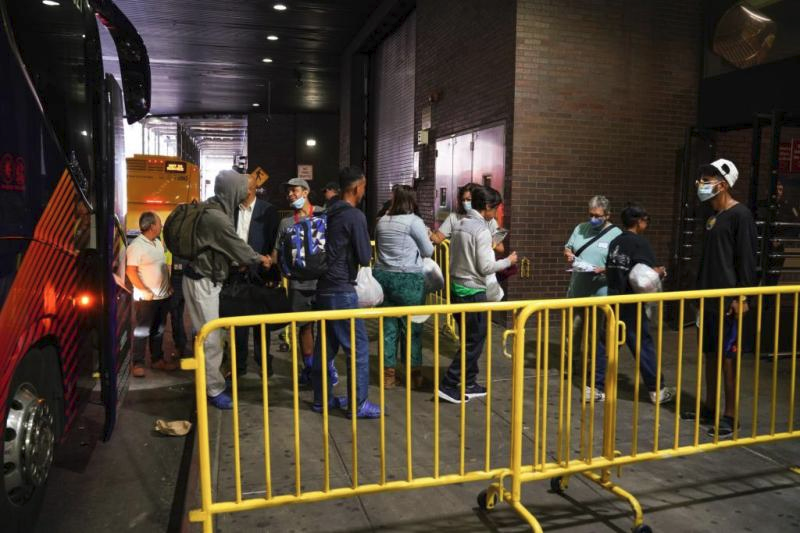 Democrats and media outlets are suddenly alarmed that illegal migrants are turning sanctuary cities like Washington, New York and Chicago into "unofficial border towns." Never mind the pain in actual border towns in Texas and Arizona since President Joe Biden opened the southern border — per Democrats' wishes.
Migrants have transformed DC into "an unofficial border town," a Washington Post story lamented last week, quoting an official from a group that helps newcomers there. The paper flags the "political gamesmanship" of Govs. Greg Abbott (R-Texas) and Gov. Doug Ducey (R-Ariz), who it says are busing "migrants as a political statement" about Team Biden's border policies.
Meanwhile, Democratic Reps. Adriano Espaillat (NY), Eleanor Holmes Norton (DC), Jesús García (Ill.) and others are calling for $50 million in federal funding for "sanctuary cities" to cope with the new arrivals, while slamming Abbott and Ducey for "playing politics" with migrants' lives.
How rich. Suddenly, when cities that end-run federal law and claim to want more migrants get sent a few thousand of them, their leaders pop up, blast the states sending them and demand millions in federal aid. Yet millions of illegal border-crossers have swamped border communities for 20 months, with silence from Dems and left-leaning media.
---
The Real Cruelties For Illegal Migrants Lie In Biden's Open Border Policies, Not A Trip To Martha's Vineyard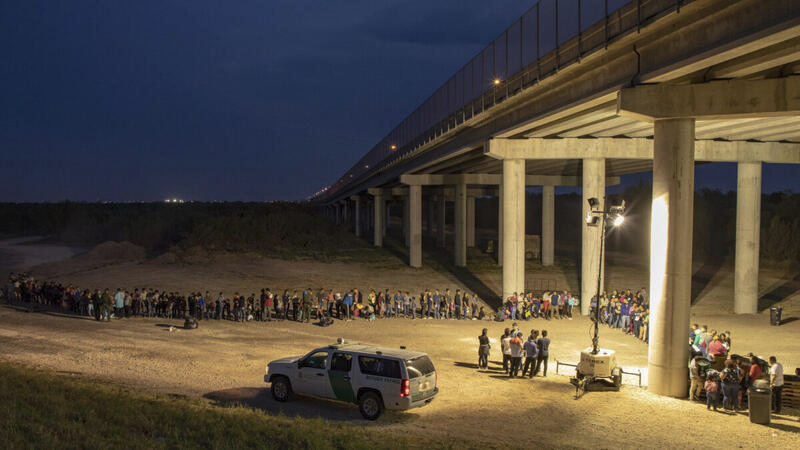 Leftist outrage at transporting illegal immigrants to "sanctuary" cities ought to be directed toward Biden's inhumane border policies.
Florida Gov. Ron DeSantis previously promised to send illegal border crossers to states and cities that claim to be "sanctuaries" for them, so it should have come as no surprise to anyone when two planes of migrants landed at Martha's Vineyard Airport in Massachusetts on Wednesday.
The meltdown that followed the migrants' journey to one of the wealthiest communities in The Bay State was of epic proportions. By Thursday morning, every DC, Twitter, and corporate media leftist not only expressed awareness of the effects of the Southern border crisis that has plagued the nation for more than a year and a half, but they had the audacity to claim that it was "evil," "inhumane," "disgusting," and "cruel" to ship migrants to the doorsteps of a millionaire magnet community.
(Never mind that President Joe Biden has shipped illegal migrants, mostly children, into the U.S. for months now without much attention or scrutiny from the press or Democrats.)
The real cruelty, of course, is not a flight to one of the wealthiest communities in the U.S. but it's President Joe Biden's border crisis which has become so out of control that Republican governors have to resort to drastic measures to get the administration and its allies' attention.
It's difficult to calculate just how many tragedies have occurred at the U.S.-Mexico border under Biden, especially since the Biden administration issued an unofficial gag order to keep the crisis quiet, but it's no secret that Democrats' open border policies have long proved deadly. At least 650 migrants died trying to illegally cross the U.S.-Mexico border in 2021. Hundreds more have lost their lives in 2022, many to drowning. Americans, including a Texas National Guard soldier who tragically drowned in the Rio Grande River while trying to rescue illegal border crossers from the water, have also lost their lives.
On top of that, crime at the border, including rampant drug trafficking, is on the rise.
---
Democrats fear another polling misfire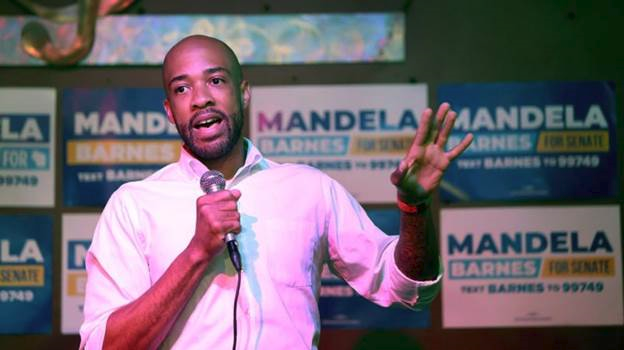 Democrats are feeling good about their chances in the Senate, but there's a lingering worry: What if the polls are as wrong today as they were in 2016 and 2020?
Polling in some of the nation's most competitive states, including Pennsylvania, Ohio, Wisconsin, Arizona and Georgia, show Democrats making critical gains and are fueling hopes that the 2022 midterms elections may not be as painful as once feared.
Publicly, Democratic candidates have touted the surveys as a sign of strength. But privately, party strategists warn against putting too much stock in the numbers. Democrats also saw their hopes raised by polls in 2016 and 2020 only to see them crushed — and in many of the same swing states they now see as crucial to keeping their Senate majority.
…"A poll is a snapshot in time," Anuzis said. "So the reality is in this political climate, they tend to change more drastically. I think that you have to be much more cognizant of the fact that the numbers tend to be far more volatile than you do generally."
The Supreme Court's decision to overturn Roe v. Wade, the landmark abortion rights case, turbocharged Democratic campaigns up and down the ballot and upended the GOP's calculation that the midterms would be decided on issues like inflation, perceived rising crime and Biden's low approval ratings.
At the same time, Trump has remained in the national spotlight, making it more difficult for Republicans to keep the focus solely on Biden.
Anuzis acknowledged that those combined forces — the fight over abortion rights and Trump's continued dominance on the national stage — pose a challenge for his party this year.
"When Republicans are talking about the issues that are really resonating among independent and moderate voters, we win and we do better," he said. "When Democrats are able to turn it into a referendum on Trump, on abortion rights, I think they do better."
---
Unpacking the Apparent Trump-Hillary Double Standard: For Her, the FBI Helped Obstruct Its Own Investigation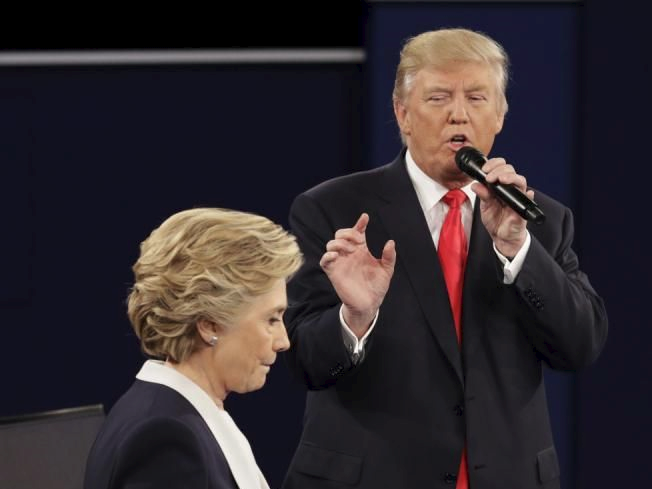 Former Attorney General Loretta Lynch obtained evidence that a computer contractor working under the direction of Hillary Clinton's legal team destroyed subpoenaed records that the former secretary of state stored on a private email server she originally kept at her New York home, and then lied to investigators about it. Yet no charges were brought against Clinton, her lawyers, or her paid consultant.
The leniency accorded to Clinton contrasts with recent moves by Attorney General Merrick Garland to aggressively investigate former President Trump and his lawyers for allegedly obstructing investigators' efforts to locate subpoenaed records at his Florida home. Legal experts say the apparent double standard may provide a useful defense for Trump and his legal team.
The treatment of Clinton included a deal with her defense team that required the FBI to, in effect, obstruct its own investigation. During its 2016 probe, the bureau agreed with her lawyers' demands to destroy two laptop hard drives containing subpoenaed evidence immediately after searching for files on them. They did so while the information was still being sought by congressional investigators and even though the lawyers had served under Clinton at the State Department and were subjects of the FBI's investigation. In fact, the laptops were theirs.
Long before it bowed to the request, the FBI suspected Clinton's lawyers played hide-and-seek with evidence, making the concession that much more baffling.
The scandal first erupted on March 2, 2015, when news broke that Clinton had secretly set up a non-government email server in the basement of her Chappaqua, N.Y., mansion in the weeks before she started her job at Foggy Bottom in early 2009. She used the unauthorized and unsecured device to conduct official State Department business – including transmitting and storing classified information – which allowed her to bypass legally mandated archiving of her government records.
…All told, the paid Clinton agent scrubbed 31,830 emails from her server and backup files. In addition, he permanently removed duplicates of the emails from the laptops of Mills and another Clinton lawyer and aide, Heather Samuelson, where they also had been stored. According to FBI records, Combetta knew the documents he destroyed were under subpoena.
---
This robot catches grandma before she falls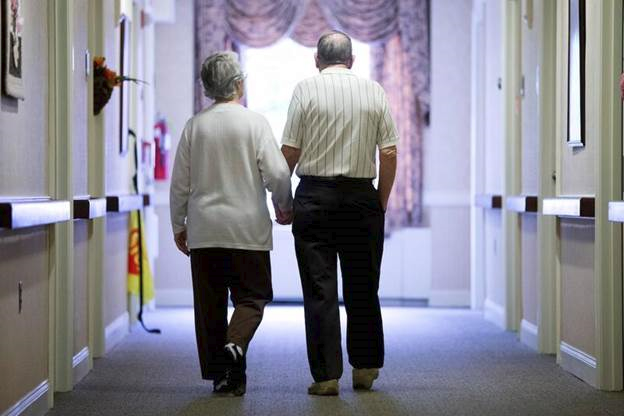 The mobile robot balance assistant, called "Mr. Bah," can sense when elderly people lose balance.
Researchers this week unveiled a new robot that can predict and catch seniors before they fall — a potentially major development in caring for the world's rapidly aging population.
The new device, which looks like a motorized wheelchair, has guard rails that come up to a person's hip and are outfitted with sensors to judge when a person begins to go off balance. Users strap into a harness, and when they are starting to tip, the robot engages it to keep them from falling.
The machine's inventors, from the Nanyang Technological University (NTU) in Singapore, affectionately call the machine "Mr. Bah," a stand-in for its actual name: the mobile robot balance assistant. The device still needs regulatory approval in major markets like the United States, and faces significant funding challenges for getting to market, but it is targeted to be available in two years, researchers said.