Pushing False Narratives is Dangerous: Politicians, on both sides, are constantly pushing false narratives for political gain. The far left has taken this to new levels with their hatred of Trump and now we are having one heck of a time getting this genie back into the bottle.
Claiming to fight disinformation while spreading disinformation to politicize our society and our legal system is irresponsible. Facts matter.
This is dangerous for society and does NOTHING to heal and bring America together. The mainstream media has evolved into an Orwellian propaganda machine. Elected political leaders are willing to lie at will when they feel it suits them. Our children and grandchildren will be the ones who suffer and pay the price.
People do stupid things
America is NOT a racists country
Everything is NOT about race
Stealing, looting and destroying other people's property is NOT acceptable behavior
Everyone has the right to demonstrate…NOT to riot – not on streets, not at the Capitol
Self-defense is an acceptable use of force
There are "radicals" who are stirring things up on purpose in the name of social justice
Government can NOT give you anything for free, until it first takes it from someone else
Fake news is a BIG problem and NOT helping
History and perspective are important, but not an excuse
America, for all its faults, is still the best country in the world
Don't let the bad guys destroy our great country in the name of 'progress.' Their utopian view of society is unattainable. A free society that respects, tolerates, and is built on personal responsibility and liberty is America's best chance to continue to flourish.
We need to STOP the insanity and get back to rule of law, respect, tolerance, and rationale governance. We shall overcome!
Biden's Inflation: A friend posted some great advice…had to share!
Personal plan to fight Biden's inflation:
Save more
Spend less
Vote Republican
One benefit…a diet plan that might actually work, they call it "The Price of Food!"
Biden's Big Lie: Biden campaigned as a centrist & competent moderate.
He's governing as an incompetent progressive socialist, having sold out to his left wing who controls the Democratic Party.
Is there any question as to why his poll numbers are tanking across the country…in every demographic?
Biden's legacy will be one of disastrous policies that divided America, brought skyrocketing inflation to the kitchen table, and weakened our standing around the world.
Kyle Rittenhouse: Clearly self-defense. Justice served. Enough said.
Next RNC Chair: The talk is starting as to who might be interested in replacing Ronna McDaniel as the next Chairman of the Republican National Committee.
Here are some names that are being talked about:
Kyle Hupfer, Indiana GOP State Chairman
Michael McDonald, Nevada GOP State Chairman
Reince Priebus, former RNC Chairman
Michael Whatley, North Carolina GOP State Chairman
…and more to come!
–Saul Anuzis
Click Here for Past Commentary from Saul
---
60 Plus Weekly Video Rewind
In this week's video rewind- Representative Gosar is censured for anime video, President Biden signs massive infrastructure spending bill, and polls are looking very grim for the #Democrats midterm prospects!
Links to the articles discussed in the video:
https://www.dailywire.com/news/republican-congressman-paul-gosar-censured-over-anime-video
https://nypost.com/2021/11/15/biden-signs-1-2t-infrastructure-bill-week-after-it-arrived-on-his-desk/
https://townhall.com/tipsheet/spencerbrown/2021/11/14/brutal-stuff-biden-dems-polling-lower-after-infrastructures-passage-n2599067
---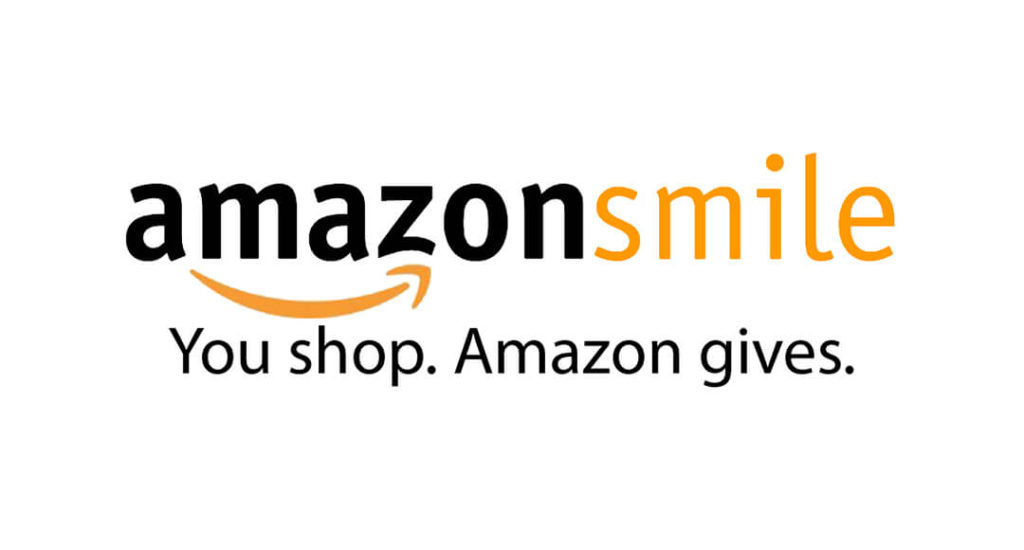 Amazon will help US if you say yes!
At NO cost to you, you can help the 60 Plus Foundation in its efforts to support conservative policies to protect senior citizens, get rid of the death tax and defend social security and Medicare using sound fiscal policies.
Sign up…and Amazon will donate 0.5% of what you spend to the Foundation! Please help us out by signing up here…at NO cost to you! Sign up Today!
Visit https://www.60plus.org/amazon-smile-program/
---
Biden's misery index makes Carter presidency seem like the good old days
Biden has ushered in another crisis of confidence, one further in reach and much more dangerous.
The mood across the country is palpable. While it's a totally unfamiliar feeling to some, it's a feeling that many older Americans never wanted to have again. It's dreary and uncertain, like a system of dark clouds has parked itself over the country.
I've been around long enough to remember the so-called misery index from the Jimmy Carter presidency during the late 1970s. At the time, the misery index was simply the rate of inflation added to the rate of unemployment. But to a country searching for its national identity and a return to peace and prosperity after the assassinations of the 1960s, Watergate and the Vietnam War, it meant much more than that.
Similar to today's gloomy headlines about the Consumer Price Index jumping 6.2% over the past year – its highest point in 30 years – and reports that a record 4.4 million Americans quit their jobs in September, it's just a sliver of the entire story.
---
Joe Biden's Incredible Shrinking Presidency
He brought his own brand of incompetence, exemplified by the botched pullout from Afghanistan and the disaster at the border.
oe Biden was never exactly a colossus bestriding the Earth, but he's been getting smaller by the day.
A Washington Post poll over the weekend suggested that his presidency is, for now, a smoking political crater. It had him at a 41 percent approval rating, despite the passage of his long-sought infrastructure bill that was supposed to buoy him and his party.
Even more striking, the survey found that Republicans lead Democrats on the generic congressional ballot by 10 points, 51 percent to 41 percent, an unprecedentedly strong showing for the GOP that forecasts an earthquake, tsunami, and maybe a few more natural disasters for Democrats come next fall.
And who can be surprised? Biden is stumbling, out of touch, and weak. Two of his major initiatives, at the border and in Afghanistan, created completely avoidable catastrophes. He has given no sense of being in control of events or even his own party. He is an accidental president who is running smack into his own inadequacies and absurd pretensions.
---
Bumbling Biden's caretaker presidency has cratered
Joe Biden was never exactly a colossus bestriding the Earth, but he's been getting smaller by the day.
A Washington Post poll over the weekend suggested that his presidency is, for now, a smoking political crater. It had him at a 41 percent approval rating, despite the passage of his long-sought infrastructure bill that was supposed to buoy him and his party.
Even more striking, the survey found that Republicans lead Democrats on the generic congressional ballot by 10 points, 51 percent to 41 percent, an unprecedentedly strong showing for the GOP that forecasts an earthquake, tsunami and maybe a few more natural disasters for Democrats come next fall.
And who can be surprised? Biden is stumbling, out of touch and weak. Two of his major initiatives, at the border and in Afghanistan, created completely avoidable catastrophes. He has given no sense of being in control of events or even his own party. He is an accidental president who is running smack into his own inadequacies and absurd pretensions.
No one in Washington over the last four decades ever said that Joe Biden was the just the man with the foresight, wisdom and deft political touch to lead the free world.
---
The next Republican wave is coming
In my short three decades in Washington, I have seen two huge Republican waves and I am anticipating a third one a year from now.
The latest generic ballot has Republicans up a touchdown and a field goal, the largest margin I have ever witnessed. If the GOP screws this one up, it will be the most epic fail in history.
There were signs that 1994 was going to be a big year for Republicans, but the establishment had become so used to Democrats running the House that nobody truly believed that then-Rep. Newt Gingrich (Ga.) could take the Speaker's gavel. Those signs included an incompetent Clinton administration, abject corruption in the House, a favorable issue set for a center-right country, and a motivated and energized Republican conference…
… The left has become anti-American, anti-capitalist, anti-free speech, anti-liberty, pro-globalist, pro-lockdown, pro-socialist, pro-COVID-19 hysteria, pro-climate hysteria, pro-mask and pro-gender-bending. They have become very easy to run against.
That explains why Republicans will win in November. All the GOP has to say is "we are not them" and they will have a very good election. We are not crazy. We are not socialist. We are not hysterical. We are pro-family, pro-freedom, pro-economic growth, pro-getting people back to work.
---
Newt Gingrich: Biden-Harris approval ratings mark beginning of political disaster for Dems
The initial evidence is that Democrats learned nothing from their repudiation last week.
The Democratic Party defeat last Tuesday was followed by an even more ominous report on the job approval of the two leading Democrats.
Recall, last week, Democrats lost Virginia in a remarkable sweep. They lost Assembly and Senate seats in New Jersey – and almost lost the governorship. A Republican was elected city attorney in Seattle (that's right, Seattle). They lost a Texas state legislative seat in a district that is 73% Latino. Republicans swept to victory in Long Island, while New York voters rejected three different Democratic referenda to make elections less secure.
Now, an even more ominous indicator has hit the Democrats nationally.
A USA Today poll showed President Joe Biden at 38% job approval. Even more dismally, Vice President Kamala Harris at 28% job approval (one must wonder who the 28% who actually think she is doing her job are, but that is another column).
If the Biden-Harris team stay in the polling basement, it will have a devastating effect on the Democrats in 2022. I think you could end up with House Republicans gaining 40 to 70 seats (a reasonable sweep based on the experiences of 1994 and 2010).
---
Democrats Fear Steep Losses in 2022 Midterm House Races
Biden's low poll numbers, a poor showing in Virginia and historical trends all point to Democrats struggling to keep their majority, analysts say.
Alarm bells are ringing in the Democratic Party as it prepares to defend its narrow House majority in the 2022 midterm elections.
When a progressive firm last month polled Black voters, a key Democratic constituency, it found less than half saying their lives had improved under President Biden. A second Democratic-allied firm found that among new voters who backed Mr. Biden in 2020 in competitive states, nearly one-third now thought it would be good if Republicans took over Congress.
The party's loss in the Virginia election for governor this month, and a surprisingly narrow win for governor of New Jersey, have added to the evidence of malaise among important groups of Democratic voters. Compounding the party's challenge are sinking approval ratings for Mr. Biden, retirements by House incumbents and expected Republican gains from the post-census redrawing of House district lines.
---
New poll shows dire outlook for Democrats, best midterm projection for Republicans in 40 years
Projections for the 2022 midterm elections look abysmal for President Joe Biden, House Speaker Nancy Pelosi, and the entire Democratic Party.
In fact, according to a new ABC News/Washington Post survey, Republican congressional candidates hold their largest lead over voter preference heading into a midterm election year since 1981 when Ronald Reagan was president.
What are the details?
The poll discovered that among registered voters in the U.S., the current preference is Republicans over Democrats by a whopping 10 points, 51% to 41%.
ABC News explained the significance of the finding:
---
Hawley to introduce 'Parents' Bill of Rights' to counter 'woke bureaucrats' taking over schools
Hawley's bill will lay out eight fundamental rights parents should have over their kids' education.
Sen. Josh Hawley, R-Mo., will introduce a bill to defend parents' rights in their children's education, Fox News has learned.
"America has long recognized the right of parents to direct their children's education but we are now seeing a concerted effort by the Left to shut parents out," Hawley said in a draft statement, obtained by Fox News, on the forthcoming bill. "Whether it's Joe Biden's Justice Department attempting to classify parents as 'domestic terrorists' or activists funded by dark money who seek to quietly introduce critical race theory into school curricula, education has taken a back seat to radical politics in many schools and parents are taking notice.
"It's time to give control back to parents, not woke bureaucrats, and empower them to start a new era of openness in education," Hawley added.
A one-pager explaining the bill lays out the problem and presents the Parents' Bill of Rights Act as the solution.
---
IT'S NOT JUST WHITE PEOPLE: DEMOCRATS ARE LOSING NORMAL VOTERS OF ALL RACES
Democrats fear they are losing white swing voters over racial politics. Three studies suggest that the party's elite culture may be the real problem.
LAST MONDAY, a Democratic firm hosted focus groups with women in Virginia who voted in 2017 for Democratic Gov. Ralph Northam, in 2020 for Democratic President Joe Biden, and then this month for Republican Gov.-elect Glenn Youngkin. It was centered on suburban women: a group that pivoted significantly to the right in the governor's election.
Consultant Danny Barefoot said that Anvil Strategies called roughly 30,000 people in Virginia. Most didn't answer, but several hundred of them fit the criteria he was looking for: people who voted Democrat, Democrat, Republican in the last three elections. Those people were called back and offered a $100 gift card if they'd do a lunch-hour Zoom and talk about why they voted the way they did. Ninety-six women, a fifth of whom were not white, were broken into three different sessions. Barefoot sat in on one of them and got permission from the funders to share quotes and results.
Focus groups are put together differently than surveys, which weigh the responses to reflect the population at large. While 96 respondents isn't enough for a robust polling sample, it's a chance to dig deeper into the views of a slice of the electorate. Virginia is about two-thirds white, and this sample was 79 percent white — so slightly whiter than the state at large but not by a ton. Eleven percent of them were Black women, 6 percent Latina, and 4 percent Asian American. They came from around the state. Barefoot said he didn't ask about college education, because what he was interested in was people who lived in the suburbs regardless of race or educational background.
What Barefoot found is that while the women agreed with Democrats on policy, they just didn't connect with them. When asked which party had better policy proposals, the group members overwhelmingly said Democrats. But when asked which party had cultural values closer to theirs, they cited Republicans.
The biggest disconnect came on education. Barefoot found that school closures were likely a big part of their votes for Youngkin and that frustration at school leadership over those closures bled into the controversy, pushed by Republicans, around the injection of "critical race theory" into the public school setting, along with the question of what say parents should have in schools. One Latina woman talked about how remote school foisted so much work on parents, yet later Terry McAuliffe, the Democratic nominee and former governor, would insist that parents should have no input in their children's education. (That's not exactly what he said, but that's how it played.) As she put it: "They asked us to do all this work for months and then he says it's none of our business now."
---
A bipartisan resolution for fiscal responsibility
It is imperative that we keep close tabs on how our revenues, spending, and debt level are faring.
The fiscal state of the nation is tenuous. While Democrats are pushing forward an outlandish partisan spending bill, it is counterintuitive that they also passed a sensible Fiscal State of the Nation Resolution.
When our country is so politically divided, the passage of this legislation provides Americans with a glimmer of hope for our Republic.
House Concurrent Resolution 44 requires an annual joint public hearing of the House and Senate Budget Committees. At this hearing, the Comptroller General of the United States must present the findings of the audited financial statement of the federal government.
Sound fiscal policies and oversight are where Congress should be focused. Rather than adhere to the statutorily required appropriations process, Democrats are using the budget reconciliation process to push through trillions in partisan spending, all while the federal government is operating under a Continuing Resolution.
While the financial effect of this spending on the federal government's balance sheet may not be fully realized for several years, it is imperative that we keep close tabs on how our revenues, spending, and debt level are faring.
---
GOP sees advantage as redistricting hits half-way point
Republicans appear to be headed for substantial gains in next year's midterm elections, even before many candidates formally declare their plans, as state legislatures and commissions in more than half the U.S. states have proposed or finalized new congressional district lines.
Of those 27 states, a dozen have completed the decennial redistricting process. An additional six do not need to draw boundary lines because they elect a single member in an at-large district.
Those states that have finished or are making progress toward final maps give early hints at the advantages each party has taken as they prepare to battle for control of Congress.
Republicans appear poised to gain at least one U.S. House seat through the redistricting process in Georgia, Montana, New Hampshire and Wisconsin. And Ohio legislators are contemplating a map that would shift a delegation currently made up of 12 Republicans and four Democrats to one that would favor 13 Republicans and just two Democrats.
The GOP will lose a seat in West Virginia, where the all-Republican congressional delegation will fall from three members to two.
In some cases, Republican maps that appear to favor more Democratic candidates actually strengthen the GOP's hold on a delegation. In Texas, new maps approved by Gov. Greg Abbott (R) would improve Democratic chances in five congressional districts, and Republican odds in only two seats — but at the expense of five districts that were competitive under old map lines, effectively cementing Republican control of the delegation for a decade to come.
---
Exasperation and dysfunction: Inside Kamala Harris' frustrating start as vice president
Worn out by what they see as entrenched dysfunction and lack of focus, key West Wing aides have largely thrown up their hands at Vice President Kamala Harris and her staff — deciding there simply isn't time to deal with them right now, especially at a moment when President Joe Biden faces quickly multiplying legislative and political concerns.
The exasperation runs both ways. Interviews with nearly three dozen former and current Harris aides, administration officials, Democratic operatives, donors and outside advisers — who spoke extensively to CNN — reveal a complex reality inside the White House. Many in the vice president's circle fume that she's not being adequately prepared or positioned, and instead is being sidelined. The vice president herself has told several confidants she feels constrained in what she's able to do politically. And those around her remain wary of even hinting at future political ambitions, with Biden's team highly attuned to signs of disloyalty, particularly from the vice president.
She's a heartbeat away from the presidency now. She could be just a year away from launching a presidential campaign of her own, given doubts throughout the political world that Biden will actually go through with a reelection bid in 2024, something he's pledged to do publicly and privately. Or she'll be a critical validator in three years for a President trying to get the country to reelect him to serve until he's 86.
Few of the insiders who spoke with CNN think she's being well-prepared for whichever role it will be. Harris is struggling with a rocky relationship with some parts of the White House, while long-time supporters feel abandoned and see no coherent public sense of what she's done or been trying to do as vice president. Being the first woman, and first woman of color, in national elected office is historic but has also come with outsized scrutiny and no forgiveness for even small errors, as she'll often point out.
---
Team Joe's neverending lies about how many Americans were left in Afghanistan
Before his utterly botched Aug. 30 withdrawal of American troops from Afghanistan, President Biden made a solemn vow: "If there are American citizens left, we're going to stay until we get them all out."
Not only did he break that promise, we're still learning just how badly he failed: Thousands upon thousands remain stranded.
Foreign Policy magazine reports, citing an in-the-know congressional aide, that the State Department believes as many as 14,000 United States legal permanent residents remain in Afghanistan.
Plus, Deputy Secretary of State Brian McKeon revealed at a Nov. 3 hearing that State knew of 289 US citizens stuck in Afghanistan as of Nov. 2, with a further 81 ready to depart — after 140 Americans had left in the prior week.
---
Dying art of compromise in Washington – here's how we revive it
When their representatives prioritize politics over governance, hardworking Americans suffer.
It has become a cliché to say Congress is broken. But the fact is Capitol Hill today often resembles more of a colosseum where gladiators do battle than a place where lawmakers gather to solve the country's problems. Indeed, partisan fighting seems to be a goal in and of itself, meaning compromise is the ultimate form of weakness.
The American people see what's happening and are fed up. When their representatives prioritize politics over governance, hardworking Americans suffer – while elites in Washington go on living their lives.
We see this happening today with the Build Back Better Act, a $1.75 trillion social spending package backed by President Joe Biden and Democrats in Congress. The bill is a far-left wish list, addressing a wide range of issues from taxes, to health care, to the environment. Democrats are also trying to include immigration provisions that would not only provide a form of amnesty to millions of people here illegally but also potentially displace countless American workers.
The point of the Build Back Better Act is to impose a radical agenda on the country without Republican support, not to help the American people.
When I observe the situation on Capitol Hill today, I think back to my time as speaker of the House in the 1990s. After Republicans retook the House in 1994, many people foresaw a time of deep division and chaos with Democratic President Bill Clinton in the White House. Instead, we got welfare reform and a balanced budget, which led to surpluses and a stimulated economy, among other agreements.
---
Journalism's Biggest Failure Yet Is the Steele Dossier
The infrastructure-pork bill is in the rearview mirror, Democrats have finished off the champagne, and they have turned their focus to the President Biden's Build Back Better Act, with $1.75 trillion to be added to the existing $30 trillion national debt.
Americans can expect the corporate news media to shamelessly promote this spending package, and media has every reason to do so – there's pork galore in it for newspapers and news broadcasters.
Under the BBB Act, the federal government will pay for one half of journalists who cover local news. All news companies have to do is show they cover "local" news, at least some of the time…
… In a Gallup poll this year, just 36% of all Americans have a great deal or fair amount of trust in mass media; 89% of Republican-aligned voters do not trust the media.
Exhibit A is the Steele Dossier, also known as the Trump-Russia investigation.
To review, it was political opposition research apparently funded by the Hillary Clinton campaign in 2016-17 to tie Donald Trump to a conspiracy with Russia. In an effort to win the presidency, Clinton it seems damaged the republic…
… The Steele Dossier was quite simply a plot to overthrow the president, and the mainstream media got caught helping the attempted coup.
This is the same media that is now going to pimp the Build Back Better Act on behalf of Democrats in Congress and get tax credits as their reward.
The House may vote on the $1.75 trillion Build Back Better Act this week, with its rich rewards for the lying, scheming, and treasonous corporate media.
---
Democrats Still Don't Understand Asian American Voters
In the last edition of this newsletter, I wrote about the dilemma that faces progressives who may have problems with changes in education policies and curriculums but don't want to feed into a nationwide anti-critical race theory panic. Today, I want to dig a bit deeper into that issue by examining how voters and politicians have responded to the fight over education.
I also want to experiment a bit with form in this space. To date, this newsletter has mostly been delivered, more or less, as a standard article. This works, I believe, for a majority of the topics I've covered, but sometimes I just want to update you on some of the stuff I've been writing about.
A rightward shift for immigrant neighborhoods in New York City
In November of last year, I wrote a piece titled "'People of Color' Do Not Belong to the Democratic Party." The argument I made was quite simple: The 2020 election had seen both Latino and Asian American populations swing toward the Republican Party. To some liberals, this might have seemed counterintuitive given Donald Trump's anti-immigrant rhetoric. What I argued then, and I continue to think today, is that anyone who actually spends any amount of time in these ethnic enclaves or bothers to talk to immigrant parents could have seen this coming. A strategy of broad but, ultimately, shallow antiracism talk by the Biden campaign wasn't going to attract voters who either care much less about racial issues than many might assume or may even see its egalitarianism as anathema to both their American dream and the pathways to success for their children.
---
Liberal 'dark-money' behemoth funneled more than $400M in 2020
The Sixteen Thirty Fund sent the cash to groups that aided Democrats' efforts to unseat then-President Donald Trump and Republicans' Senate majority.
A left-leaning, secret-money group doled out a whopping $410 million in 2020, aiding Democratic efforts to unseat then-President Donald Trump and win back control of the Senate.
The group, the Sixteen Thirty Fund, financed attack ads against Trump and vulnerable Republican senators and funded massive get-out-the-vote and issue advocacy campaigns amid the coronavirus pandemic, as detailed in a new tax filing obtained by POLITICO. It exploded in size during the Trump administration, going from a few tens of millions of dollars per year to raising and spending hundreds of millions.
The Sixteen Thirty Fund's multi-million dollar grants singlehandedly powered some other organizations on the left, and it also incubated other groups, as a "fiscal sponsor," that fought against Trump's Supreme Court nominees, backed liberal ballot measures and policy proposals in different states and organized opposition to Republican tax and health care policies.
Its massive 2020 fundraising and spending illustrates the extent to which the left embraced the use of "dark money" to fight for its causes in recent years. After decrying big-money Republican donors over the last decade, as well as the Supreme Court rulings that flooded politics with more cash, Democrats now benefit from hundreds of millions of dollars of undisclosed donations as well.
"Altogether this is absolutely one of the largest fundraising machines I have ever come across," said Robert Maguire, the chief investigator for the open-government group CREW and an expert in political nonprofits. "I am really struggling to think of any other group, especially recently, that could rival it," he added, comparing the amount of money flowing through Sixteen Thirty Fund to the Koch brothers' network at the height of its influence earlier this decade.
---
Support for Gun Control Continues to Drop
Polls that gauge support for "gun control" measures are imperfect, but long-term surveys do offer some useful insight into trends. A new Gallup poll finds that American support for "stricter gun control" has fallen to 52 percent, the lowest it's been since 2014. For context: After the Parkland school shooting in 2018, support for gun control hit its highest level since 1993 at 67 percent. In 1990, the percentage that supported stricter laws was 78 percent. In 2020, there was seven-point drop and another five-point one this year. And imagine what those polls would look like if more Americans understood that the vast majority of gun owners do go through background checks?
Some of this movement is almost surely attributable to the fact that we're in the middle of the greatest expansion of gun ownership in American history. In 2020, there were 8.4 million first-time gun buyers. Women accounted for somewhere around 40 percent of those people. Without gun shortages, that numbers would likely have been significantly higher. And the pace hasn't slowed (with many people using their stimulus checks to stock up on new weapons). There have been other gun-buying surges in American history, in the 1950s for instance, but the new gun owner isn't buying hunting rifles, but semiauto handguns for personal protection.
Indeed, not an insignificant number of Americans were likely dismayed as officials allowed rioters to take over sections of major cities in the summer of 2020. The defund-the-police movement — which a number of mainstream Democrats, caught up in the moment, flirted with — and rising homicide rates didn't help, either. And it is always the case that when Democrats win elections — the kind of people who will nominate a notorious anti–Second Amendment activist to head up the ATF — anxiety among gun owners grows.
---
Biden is right: Payment to illegals is 'garbage'
But open borders puppeteers within his close circles made him quickly reserve course.
Earlier this month, as he seldom does, President Joe Biden took non-scripted questions from a reporter he wasn't instructed to call on. A reporter asked the President about a Wall Street Journal report that revealed his administration was considering $450,000 payments to some 5,500 children and their illegal alien families who were allegedly separated when they crossed the southern border illegally while the Trump administration's "Zero Tolerance" was in effect. The President, in his trademark "C'mon Man" fashion, called the proposal "garbage" and vowed it is "not going to happen."
It was clear from the back and forth with the reporter, Mr. Biden hadn't been briefed on the matter nor provided a card with a scripted response he could read. What we saw was a rare moment where Mr. Biden expressed his own thoughts about an issue to the American people. And in that brief moment, the overwhelming majority of Americans agreed with the President – large-scale payments to illegal aliens are "garbage."
The Biden administration's plan to reward illegal activity through payments estimated to total about $1 billion is one of the most egregious actions proposed by the administration to date and arguably in U.S. history. It is outright offensive to American taxpayers who would have to shoulder the additional financial burden to further fund this administration's ideological open borders agenda.
---
2022 Senate Race Ratings
From The Cook Political Report with Amy Walter