"Envy was once considered to be one of the seven deadly sins before it became one of the most admired virtues under its new name, 'social justice.'" – Thomas Sowell
Roe vs Wade Primer: There is a LOT of disinformation out there, and it's Biden's Ministry of Truth storm troopers who are the worst purveyors of the hyperbole.
The "leaked" Supreme Court decision:
Does NOT make abortion illegal
Does NOT take away the so called "woman's right to choose"
Does NOT take away contraception
Does NOT take away "women's healthcare"
Does NOT criminalize mothers under any circumstances
Does NOT affect gay marriage, gender self-identification, etc.
Does NOT outlaw interracial marriage
Does NOT take away "any constitutional right"
Let us understand what the Supreme court is saying:
It returns policy making to Congress and the states…that's all
The courts should NOT make laws, the Congress and states should
Elected officials NOT appointed judges should make laws that reflect the consensus of those who elected them
Reasonable restrictions on late term abortions are reasonable consensus positions
States should have the flexibility to implement reasonable restrictions
This is an important policy question that affects many women in difficult circumstances that should be set by careful consideration by Congress and state legislatures that reflect the will of the people vs the 9 men in black robes that made the "law"
I think the court is moving in the right direction out of principle. The courts should NOT legislate from the bench. There are many important policy decisions that set important policies that should be made by our elected legislators not appointed judges.
There is some good information below that the NRSC put out on Winning the Fight for Life. I would encourage you to read it.
Biden's Inflation: "That's why inflation really matters to retirees and low-income individuals in general. It's why neither corporate news outlets nor social media can bury the story. You live it every day. The prices you pay for groceries, gasoline, and housing tell you all you need to know about inflation." Read more about it below.
The WOKE Politics of the Far Left: I have a very simple solution….
– The press should get back to reporting
– Teachers should get back to teaching "the basics"
– Corporations should get back to making money & increasing shareholder value
– Disney should get back to entertaining
If corporations and various institutions want to engage in politics, let their individual members engage, demonstrate, vote, etc. These institutions, be they corporations, schools or others should get "Back to Neutral" when it comes to politics.
In politics and therefore government, we look for consensus in setting public policy. But when it comes to corporations and various institutions, you have true mob rule, rather than respecting the interests and will of the minority (and sometimes majority) depending on who is in charge.
Public institutions of all kinds should get "Back to Neutral" when it comes to politics.
Read more below and follow me on Twitter – @sanuzis  
–Saul Anuzis
Click Here for Past Commentary from Saul
---
60 Plus Weekly Video Rewind
In this week's video rewind- SCOTUS leak rocks Capitol Hill, Twitter political ad ban under renewed scrutiny, and Mitt Romney admits Trump is in the GOP driver's seat!
Links to the articles discussed in the video:
https://www.dailywire.com/news/justice-alito-cancels-public-appearance-amid-roe-leak-threats
https://www.washingtonexaminer.com/news/conservatives-eager-to-see-return-of-political-ads-on-twitter-under-musk
https://justthenews.com/politics-policy/elections/romney-says-he-understands-significance-trumps-place-gop
---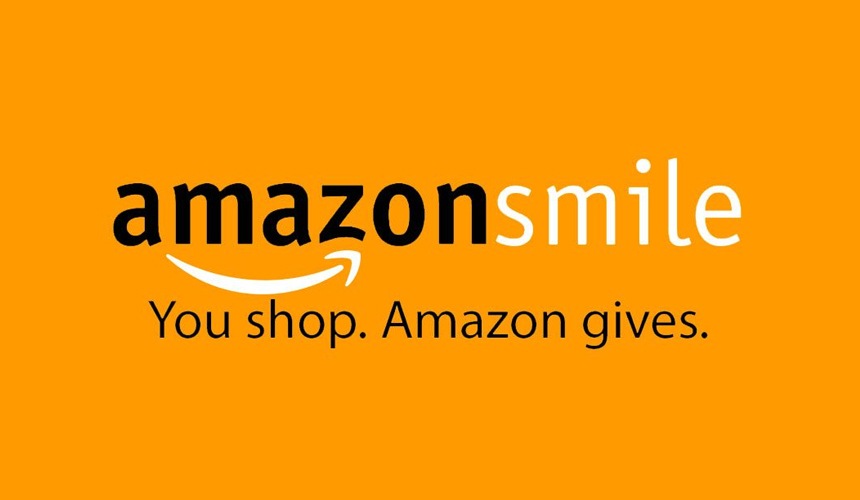 Amazon will help US if you say yes! 
At NO cost to you, you can help the 60 Plus Foundation in its efforts to support conservative policies to protect senior citizens, get rid of the death tax and defend social security and Medicare using sound fiscal policies.
Sign up…and Amazon will donate 0.5% of what you spend to the Foundation! Please help us out by signing up here…at NO cost to you!
Sign up Today! Visit https://www.60plus.org/amazon-smile-program/
---
Maybe?!? A Biden-Trump rematch is increasingly likely. But neither side wants to move first.
Each man thinks they could beat the other. But they also may not run … unless the other chooses to do so.
The 2024 election begins as a high-stakes staring contest.
President Joe Biden and former President Donald Trump have both told aides and confidants that they're more likely to run for the White House next cycle — and confident in their chances of winning — if the other runs, too. But as each camp gears up for a rematch of the bitterly contested 2020 contest, there remains a small hiccup: Neither is inclined to take the plunge first.
It's a game of political chicken that — as described by more than a half dozen advisers to the two men — has largely frozen the field among Democrats and Republicans alike, raising questions about the future health of two parties being led by a pair of candidates who, by that Election Day, would have long ago celebrated their 75th birthdays.
"It's a very unusual situation where there are people in both parties who would likely clear the field, and for the first time in modern history we might not have a very competitive primary on either side," said Alex Conant, a Republican strategist who was a senior adviser on Sen. Marco Rubio's presidential bid. "So it's hard to think of what that would look like other than it being a brutally long election campaign."
Inside the White House, for now, it's all systems go for 2024. An official decision has not been made and may not for some time, according to three administration officials not authorized to discuss private deliberations. But Biden has repeatedly said he plans to seek reelection, and White House aides and Biden advisers are taking initial steps to mount a bid, believing he has a strong record and would overcome intraparty concerns about his age — on Election Day 2024 he will be just shy of 82 — and shaky poll numbers.
---
Even Woke Cancel Culture Won't Help Democrats
Woke Cancel Culture media censorship and thought control has been a potent weapon for President Biden and Democrats, even on gasoline prices.
Having promised to end fossil fuel production and use in America, Mr. Biden immediately shut down the Keystone XL oil pipeline from Canada; halted onshore and offshore leasing; rejected drilling permit applications; launched "social cost of carbon," "environmental justice" and "climate risk disclosure" programs; and pressured banks not to fund drilling and pipeline projects.
When a court ruled the leasing ban was illegal, the Interior Department waited ten months before saying it would hold one lease sale for a tiny speck of federal land. Any companies that might bid on those leases will then have to hope they can get drilling, road and pipeline permits, and make a profit while paying sharply higher royalty payments on any production, plus "windfall profit" taxes that some congressional Democrats are advocating, along with nationalizing U.S. oil companies.
---
Biden's Inflation Can't Be Censored
High prices broadcast the bad news every time we buy something.
An increasingly disturbing feature of American politics is the routine suppression of major news stories that reflect poorly on candidates favored by the Fourth Estate. The most egregious example in recent years occurred in October of 2020 when corporate news outlets and social media platforms colluded to bury a New York Post article on Hunter Biden. Fortunately, some stories just aren't susceptible to such censorship. Inflation is a case in point. It can't be hidden from the voters because soaring prices shout the bad news from every grocery store shelf and gas pump in the nation.
And the voters don't like what they're hearing. A new Gallup poll reports: "Americans' confidence in the economy remains very low, and mentions of economic issues as the most important problem in the U.S. are at their highest point since 2016." Moreover, when asked to specify the most important economic issue, inflation topped the list. Not coincidentally, the survey found that Americans identified "the government/poor leadership" as the most important non-economic problem facing the country. This is an evil portent for the Democrats who must defend tiny congressional majorities in the midterms. Politico elaborates:
The professionals who track American attitudes toward the economy say they can see the trouble coming. Angry voters slammed by higher prices and scarred by two years of fighting the pandemic are poised to punish Democrats in midterm elections, according to some of the leading experts in consumer sentiment and behavior. And with inflation persisting and Russia's war on Ukraine stoking uncertainty, there are indications that public sentiment is getting worse, not better, posing a growing threat to Democrats' already slim chances of holding onto Congress, they say.
Nor can they claim they weren't warned. Most reputable economists predicted that the $1.9 trillion "American Rescue Plan" that the Democrats pushed through Congress without a single GOP vote was likely to ignite inflation. Lawrence Summers, who served in the Clinton administration as Treasury Secretary and later as an economic advisor to former President Obama, predicted more than a year ago that the bill was reckless: "I think this is the least responsible macroeconomic policy we've had in the last 40 years.… I think there is about a one-third chance that inflation will significantly accelerate over the next several years."
---
Newt Gingrich predicts GOP could pick up historic 70 House seats
Newt Gingrich is forecasting what could be a historic red wave this November.
The former House speaker predicts Republicans could pick up as many as 70 seats in the House in the midterm elections, as well as four in the Senate, returning control of both chambers of Congress to the GOP.
"I think we'll pick up between 25 and 70 seats in the House. We'll probably pick up about four seats in the Senate," Gingrich told Maria Bartiromo on her Fox News show Sunday Morning Futures.
In the House, that would top the 63-seat gain by Republicans in 2010, the height of the Tea Party movement and the highest gain for both parties since 1948, notes the Washington Examiner's Paul Bedard.
---
Democrats hemorrhaging 'Black America' support in US cities
Blacks might be on the cusp of a second Great Migration – this time in the voting booth.
"Black America is wising up to [Democrat failures] and the question now is whether or not it is too late," said conservative commentator Candace Owens, noting that "every single metric is worse for black America under a Biden presidency than under a Trump presidency,"
There are 30 million voting-age African-Americans, and 92 percent of those who voted pulled the lever for Biden in 2020. But only 69 percent support him today, according to a recent CNN survey. A new Quinnipiac poll put black support for the president at just 58 percent, with 20 percent strongly disapproving of his leadership.
David "Shaman" Ortiz, 29, is among the growing list of disillusioned former Democrats. The bi-racial Brooklyn native, former City Council staffer and political activist marched with Black Lives Matter in 2020. This year he protested outside the US Capitol waving "F–k Biden," "Let's Go Brandon" and "Trump 2024" flags, sharing the images on social media.
---
Red Tsunami: Black Support Explodes 7x for GOP, Hispanic Support Soars, Setting Up Landslide in November
A newly released poll signals a stunning and unprecedented drop in minority support for Democratic candidates. And considering the pollster's liberal political bias, the results are all the sweeter.
The Marist poll conducted April 19-26 by live telephone interviewers asked voters which party's candidate they would favor in their district if the congressional election were held today.
The survey found that since September, Hispanic support for generic Democrats fell from 54 percent to 39 percent, while support for Republicans nearly doubled from 28 percent to 52 percent.
Perhaps the most remarkable result was that black support for generic Republicans, which stood at 3 percent in September, surged to 20 percent, close to a sevenfold increase.
In a close election, a 1- or 2-point shift in the Hispanic or the black vote could sway the outcome of the race.
Over the same time period, support among black Americans for Democrats fell from 80 percent in September to 72 percent.
The Marist poll of 1,377 adults included 1,162 registered voters. The results for this group had a margin of error of plus or minus 3.7 percentage points.
---
Teachers unions are indoctrinating kids — with Biden's support
Schools are becoming indoctrination factories, trying to turn children against their country and their own parents' values. It's what the teachers unions intend.
Amazingly, that's just fine with President Joe Biden, who told a gathering of teachers and union bigwigs last week that kids are "yours when they're in the classroom." That wasn't one of those Biden stumbles. He repeated it for emphasis. "They are all our children. They are not somebody else's children. They're like yours when they're in the classroom."
Sorry, Joe. But parents have a right to know what their children are being taught and to set limits. State legislators in at least 12 states have introduced bills requiring educators to post teaching materials, including books and videos, on a Web site for parents to inspect before their kids see them.
Good teachers will have no problem with that. But ideologically driven teachers, as well as the unions, are fighting back. That includes Randi Weingarten, head of the American Federation of Teachers. As she launched Teacher Appreciation Week — and most teachers do deserve our appreciation — Weingarten smeared classroom-transparency requests as the work of "political extremists."
Concerned parents are not political extremists, but Biden is joining the attack against transparency, parroting the unions. He and most Democrats in Congress are teachers-union flunkies. Democrats delivered hundreds of billions in COVID relief to school districts, reportedly including $46 billion to teach critical race theory — with $9 billion for CRT in New York schools.
---
Winning the Fight for Life – Roe vs Wade
The Supreme Court is moving in the right direction out of principle. The courts should NOT legislate from the bench.
Please check out this presentation that gives some valuable advice as to how to address this issue from a pro-life perspective.
From POLITICO Playbook:
• "Unelected federal judges should not make laws. States should be able to establish their own laws regarding abortion, as they do on everything else." Polling: Fifty-four percent strongly or somewhat agree, while 32% strongly or somewhat disagree.
• "Whether you are pro-life or pro-choice, we can all agree that taxpayer money should not be used to pay for abortions." Polling: Sixty-five percent strongly or somewhat agree, including 66% of independent voters.
• "It's acceptable for states to limit late-term abortions if the state makes it affordable to put babies up for adoption and financially assists the birth mother." Polling: Fifty-nine percent strongly or somewhat agreed, while 26% disagreed.
• "If you knew the following were true, would it make you more or less likely to support current abortion laws: Current abortion policy in the United States allows for abortions to be performed for any reason, up until the very moment of birth." Polling: Fourteen percent said "much more" or "somewhat more" likely, while 57% said "much less" or "somewhat less" likely.
• "Thinking about the 2022 election for Congress, please tell me which of the following candidates you would be more likely to vote for. A Republican candidate who supports banning abortions after 15 weeks with exceptions for the life and physical health of the mother or severe fatal abnormality of the baby. A Democrat candidate who supports unlimited abortion up until the moment of birth." Polling: Fifty-three percent said the GOP candidate — including 54% of Independents — while only 28% said the Democrat.
---
DHS creates a 'Ministry of Truth' to chill your first-amendment rights
There are still plenty of old media hands around willing to school those willing to listen about the ways to release important information without it having an immediate impact on the news cycle.
There are still plenty of old media hands around willing to school those willing to listen about the ways to release important information without it having an immediate impact on the news cycle.
One way is to announce controversial things after 5 p.m. on Friday after most reporters, editors, and producers have either hit the bar or headed home. Another is to have it mentioned during a typical congressional hearing, the kind that is so boring you can hear paint dry. The people who cover those are usually the ones who drew the short straw back in the newsroom.
Sometimes though, even with the best of intentions, political figures still manage to make news even when they didn't intend to. That's what happened Wednesday to Homeland Security Secretary Alejandro Mayorkas.
---
Russia Isn't a Military State. It's a Delusional One
For all the talk of Putin's mistakes, he was right in guessing that NATO won't fight for Ukraine.
When Russian tanks were shelling the nuclear core at the Zaporozhskaya power plant with live rounds, not all of the shells exploded because they were too old and decrepit. This story, told to me by Piotr Kotin, head of the company that owns the plant, is a metaphor for Vladimir Putin's war on Ukraine.
The current Russian army is a replica of Joseph Stalin's Red Army, designed to saturate minefields with bodies. During World War II, while U.S. generals were parachuting onto battlefields with their troops and sharing their hardships, Soviet generals stayed far from the front and sent wave after wave of doomed conscripts against impregnable defenses. So it is no surprise that their successors asked troops under their command to dig trenches in the highly radioactive soil of Chernobyl and sent units into the meat grinder of Chornobaivka…
…The Russian army blinded itself on foreign land, while the Ukrainians knew their way in the dark. So instead of relying on new technology, the Russians turned to an old tactic: mass terror. Russian soldiers raped Ukrainian women and executed Ukrainian men. Mariupol is being razed to the ground.,,,
…Things are different today. Sanctions are much preferred to direct fighting. And while economic sanctions can isolate a rogue regime, they can't crush it. Mr. Putin has gotten many things wrong in his current war, but he did get one thing right. The North Atlantic Treaty Organization won't go to war over Ukraine. And this is perhaps the biggest reason why he must be crushed. If not, more Vladimir Putins will follow, including those with a much firmer grip on reality.
---
The New Cold War Could Soon Heat Up
Why Russia and the West Might Escalate the Fight Over Ukraine.
In the ten weeks since Russia began its assault on Ukraine, tensions between Russia and Western countries have been greater than at any point since the Cuban missile crisis. U.S. President Joe Biden has accused Russian President Vladimir Putin, leader of a nuclear-armed superpower, of carrying out a "genocide," called him a "war criminal," and stated that he "cannot remain in power." According to U.S. Secretary of Defense Lloyd Austin, the United States now seeks to "weaken Russia" to the point that it can no longer threaten its neighbors. Liz Truss, the British Foreign Secretary, has called the war in Ukraine "our war."
Other European leaders have been more cautious in their choice of words but just as clear in their opposition to Russian aggression. "Atrocious. Unbelievable. Shocking," European Commission President Ursula von der Leyen said after visiting the town of Bucha in early April. The conflict has put EU members on military high alert and dramatically underlined the dangers of European energy dependence on Russia. Complacency about Putin's willingness to use force and weaponize trade has vanished, as has reluctance to welcome Ukraine into the European Union. NATO has deployed thousands of new troops near Russia's borders, and the alliance will likely soon add Finland and Sweden to its ranks.
Russian leaders, meanwhile, have dramatically shifted their framing of the war—from a limited "special operation" to "liberate" parts of eastern Ukraine to an all-out existential struggle against NATO. Putin has accused the United States and others of trying to "destroy Russia from within," and on multiple occasions, Russian leaders have threatened to deploy nuclear weapons against any country that dares intervene in the conflict.
---
4 Historical Maps that Explain the USSR
The eyes of the world are now fixed on the Russian invasion of Ukraine.
The motivations of Russia's president, Vladimir Putin, are now the biggest unanswered question of this geopolitical event. One prominent line of thinking is that Putin is looking to reclaim the territory lost after the dissolution of the Union of Soviet Socialist Republics (USSR), and the Russian leader's own words appear to support this claim:
"Ukraine is not just a neighboring country for us. It is an inalienable part of our own history, culture and spiritual space. Since time immemorial, the people living in the south-west of what has historically been Russian land have called themselves Russians."
"The disintegration of our united country was brought about by the historic, strategic mistakes on the part of Bolshevik and Soviet leaders […] the collapse of the historical Russia known as the USSR is on their conscience."
For anyone born after the 1970s, memories of that era range from hazy to non-existent, so it's worth answering the question: What was the USSR anyway?
Below, we'll use historical maps from three specific eras to build context for how the USSR was structured, which modern countries were a part of this sprawling country, and how its history relates to Russia's present day pushes for territorial expansion.