Putin & Company's War Crimes: International organizations continue to document the war crimes committed by Putin and his allies in the Russian army and beyond.
Putin's invaders are targeting civilian targets, engaging in raping, pillaging, and destroying residential non-military areas as a way of terrorizing the population. They have kidnapped children and forcibly relocated them into unknown corners of Russia.
This is a brutal and soulless effort of a demented despot who is losing his grip on both his power and therefore reality.
The international community MUST ultimately hold Putin and his cohorts accountable to help prevent this kind of genocide in the future.
Russia should be designated as a terrorist state and at the very least, lose its seat on the UN Security Council.
Fair Tax Proposal: There's a lot of talk about the Fair Tax Proposal, which would eliminate the IRS and all other taxes on income and replace it with a 23% sales tax on consumption while providing a "pre-bate" at the poverty level which is between $14,500 to $50, 560 depending on the size of your family.
Very intriguing and interesting concept.
For more information go to:
https://fairtax.org/about/how-fairtax-works
…and if the Democrats are attacking it and lying about it already…then it definitely has to be worth taking a look at.
Read more below and follow me on Twitter & GETTR – @sanuzis  
–Saul Anuzis
Click Here for Past Commentary from Saul
---
60 Plus Weekly Video Rewind
This week: Eric Swalwell threatens Speaker McCarthy with political maneuvers, Joe Biden continues to have a rough time with a dismal approval rating, and former child star Ben Savage files to run for Congress against Adam Schiff!
Links to the articles discussed in the video:
https://dailycaller.com/2023/01/18/eric-swalwell-discharge-petition-ukraine-debt/
https://thehill.com/homenews/administration/3819373-biden-approval-rating-nears-record-low-after-classified-documents-discovery-survey/
https://www.dailywire.com/news/boy-meets-world-star-files-paperwork-to-run-for-congress
---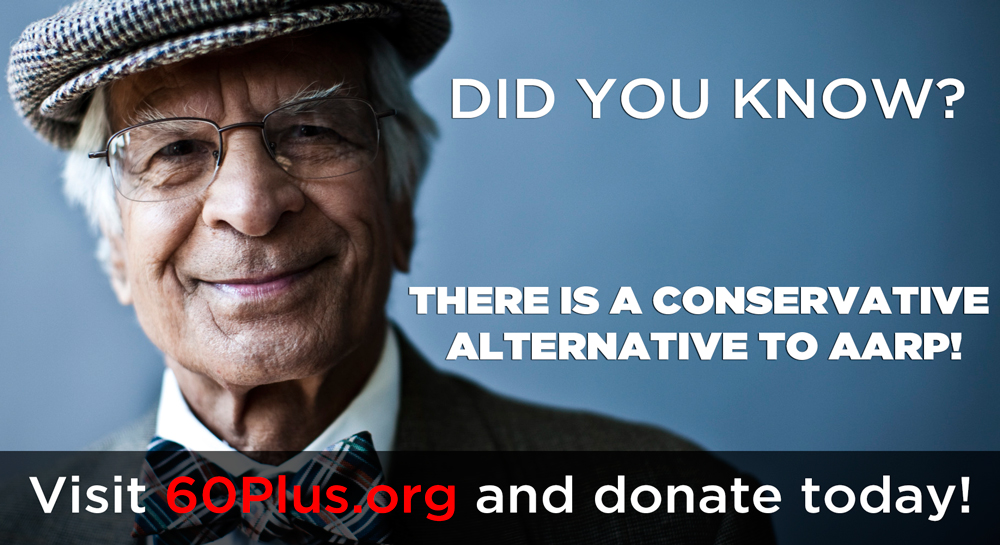 DONATE TO 60 PLUS!
We're fighting every day for seniors and retirees by working to eliminate the death tax, ensure healthcare freedom, and save social security for future generations. With your essential help we will continue the fight. You can even donate using Bitcoin and Ethereum!
Thank you for your help and support of the 60 Plus Association.
Donate Today! Visit https://www.60plus.org/donate
---
Paying More? Thank Biden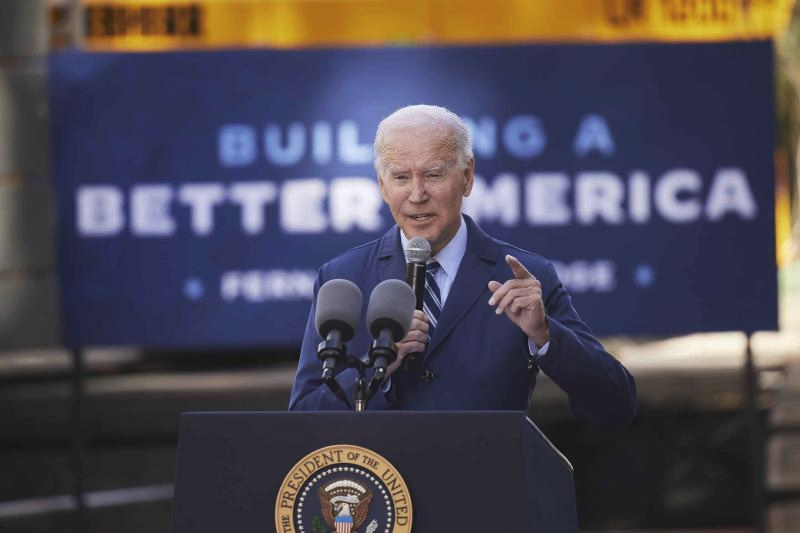 The latest economic news is not encouraging. The inflationary spike sparked by Joe Biden's reckless spending programs may be coming down, but higher prices are still with us. For the president to claim otherwise, as he did Thursday, is sophistry.
Claiming the decline in prices "adds up to a real break for consumers, real breathing room for families, and more proof that my economic plan is working" is like a pyromaniac suggesting people should be grateful he put out the fires he started. The flames may be extinguished, but there's still plenty of damage to deal with and, let's face it, we'd all be better off if he'd never lit the match.
Things were bad when Biden took office, as he continues to remind everyone. Two years ago, he said during his remarks delivered in the Old Executive Office Building adjacent to the White House, "the economy was flat on its back" and "millions of people had lost their jobs."
Partially true, but this was due to the lockdowns initiated and enforced by Democratic governors like New York's Andrew Cuomo, New Jersey's Phil Murphy and Michigan's Gretchen Whitmer. In states that never locked down or which reopened for business quickly, the recovery was substantial.
---
These are the House GOP power players in the 118th Congress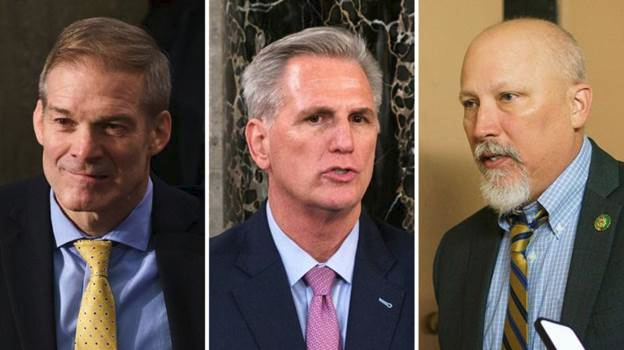 The House Republican majority hit the ground running in the first weeks of the 118th Congress, passing several GOP-sponsored bills and establishing committees that will investigate the Biden administration over the next two years.
But the legislative work came only after the conference elected Kevin McCarthy (R-Calif.) as Speaker, a process that stretched four days and 15 ballots after a coalition of conservative Republicans refused to back McCarthy out of the gate, forcing him to give up a number of concessions to win over their support.
The protracted Speaker's race and early legislating have offered a glimpse into which Republicans will hold power in the 118th Congress — and how they could wield it.
Here are the House GOP power players to watch.
---
Five political events this year that will shape 2024
The first presidential primaries and caucuses are still more than a year away, but the next several months will see a series of marquee events in the political world that will almost certainly carry weight come 2024.
Both Republicans and Democrats are set to make big decisions for their parties in the coming weeks, while a handful of states will hold elections in November, giving political observers an early preview of what the landscape may look like next year.
Here are five political events happening this year that offer some hints about 2024:
---
Ron DeSantis Takes On the Likability Issue (Sort Of)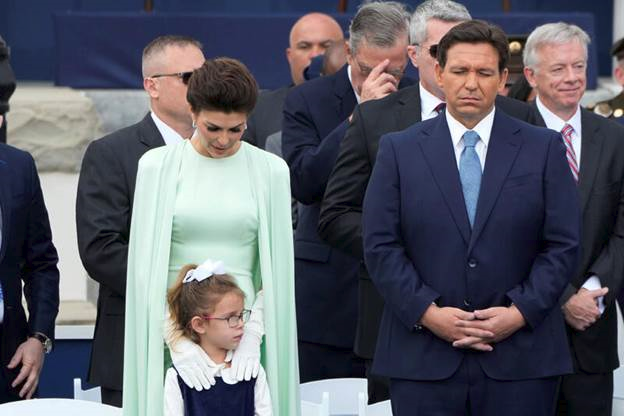 The GOP's great hope to defeat Trump is hot on Fox but cold on the stump and in the VIP line. Will it matter?
When a couple hundred major donors to Gov. Ron DeSantis's inauguration arrived at a candlelight dinner to the sounds of a solo saxophonist the night before his swearing-in last week they found a pair of surprises waiting for them.
In a departure from the pedestrian fare found at most political banquets, DeSantis, a food-lover with Italian roots, flew in the crew from Carbone, the trendy, New York-founded restaurant chain that moved to Miami last year, to both make a point about companies relocating to Florida and to offer a treat to contributors who gave at least $25,000.
Yet what was even more of a thrill to the donors than Carbone's signature spicy rigatoni was what happened during the dinner: DeSantis and his wife, Casey, went table to table greeting and thanking the attendees.
Such a gesture would hardly be noteworthy for most politicians. But the early rap on DeSantis from his fellow Republicans is that, for all his smarts and shrewdness, he lacks charm, and is either unwilling or unable to submit to the longstanding rituals of retail politics.
So the mere fact that he table-hopped at a dinner in his honor — and that more than a few of his contributors were thrilled enough about the personal touch to recount it to me after the closed-press fete — is revealing.
The governor's glad-handing illustrates that he's absorbed the critique about his aloofness and is making an effort at rebutting it. The delighted response about an unremarkable show of gratitude demonstrates how little of it he's done to date; and the relish with which his glancing interactions were recalled indicates how low the expectations bar is for DeSantis and what it means to an important constituency when he clears said bar.
---
Former U.N. Ambassador Haley exploring a presidential bid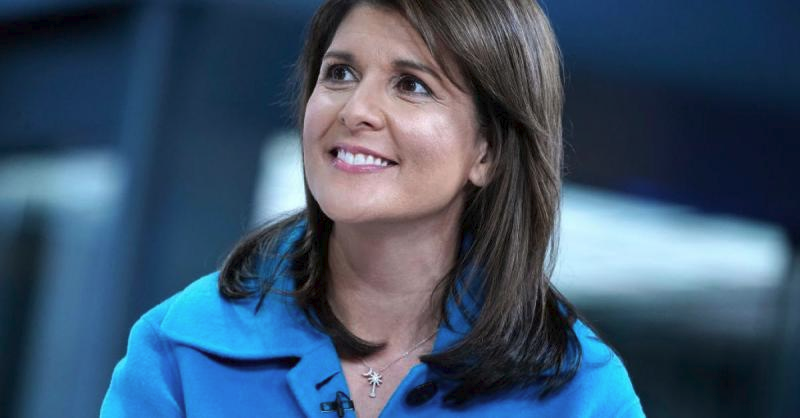 Haley served as the U.S. Ambassador to the United Nations from 2017-2018 and served as the Republican governor of South Carolina for two terms prior to her appointment.
Former Ambassador to the United Nations Nikki Haley has said she is considering a 2024 presidential campaign, a bid that would put her up against her former boss, former President Donald Trump, who is thus far the only Republican to have declared his candidacy.
In an interview with Fox News' Brett Baier, Haley pointed to pervasive issues such as inflation and an expanding government as driving her interest in seeking the post.
"Well, when you're looking at a run for president, you look at two things. You first look at 'does the current situation push for new?'" she said. "The second question is, 'am I that person that could be that new leader?'"
You know, on the first question, you can look all across the board, domestic, foreign policy. You can look at, you know, inflation going up, economy shrinking, government getting bigger, you know, small business owners not being able to pay their rent. Big businesses getting these bailouts, all of these things warrant the fact that, yes, we need to go in a new direction," Haley went on.
"So do I think I could be that leader? Yes, But we are still working through things and we'll figure it out. I've never lost a race. I said that then, I still say that now. I'm not going to lose now," she concluded.
---
The Coming Gas Stove Culture War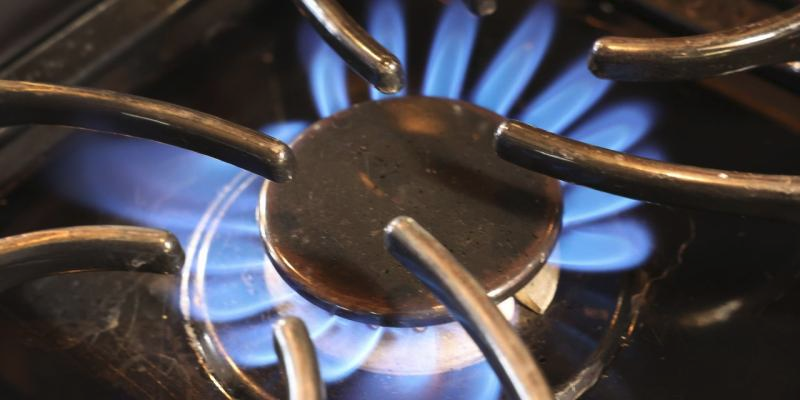 Don't believe this week's denials. Progressive Democrats really are coming for your kitchen appliances.
A sign of the media times is how quickly our leading progressive organs rally to deny that Democrats are doing what Democrats really are doing. A classic example was this week's flare up in the coming climate war over banning gas stoves.
A Biden appointee on the Consumer Product Safety Commission explicitly threatened to ban gas stoves based on dubious evidence of public-health harm. "This is a hidden hazard," said commissioner Richard Trumka Jr. "Any option is on the table. Products that can't be made safe can be banned."
We and others criticized the idea, and the media response was to rush to blame conservatives for starting it all. "Right's new fight: Gas stoves," said Axios, which pushes hard for the climate alarmist agenda. The Washington Post assured its readers that "regulators have no plans to ban gas stoves, but Republicans are slamming the Consumer Product Safety Commission for announcing it will examine the health impacts of the appliances."
But we didn't make up Mr. Trumka's quote. We and others responded to it. After withering public criticism, including by Democratic Sen. Joe Manchin, the CPSC Chairman denied any plan to ban, and the White House said President Biden also doesn't want to ban gas stoves. But that's cold comfort given that the climate left does want to ban them, and progressive cities and states are doing it.
Progressive cities such as Berkeley, San Francisco and New York City have already banned gas stoves and other appliances in new buildings. New York Gov. Kathy Hochul this week proposed a ban on gas equipment including stoves in new small buildings in 2025 and larger ones in 2028.
---
The eight Senate seats most likely to flip in 2024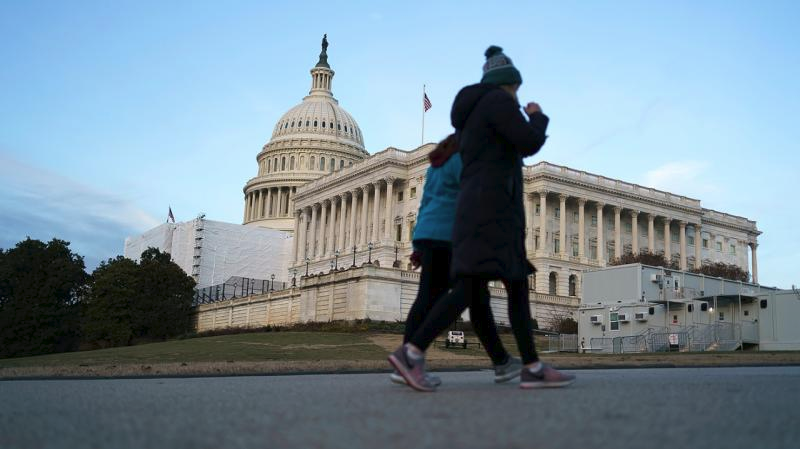 Senate Democrats are preparing to play defense in 2024 as they look to preserve their narrow majority in the upper chamber.
The party is defending more than twice as many seats as Republicans, and it's already facing the possibility that some of its incumbents could retire, leaving open competitive seats.
There are also few opportunities for Democrats to go on the offensive. Their best targets appear to be Florida and Texas, but both states have proved elusive for Democrats in recent years.
Here are eight Senate seats most likely to flip in 2024:
---
Local Republican groups paralyzed by MAGA insurgencies and infighting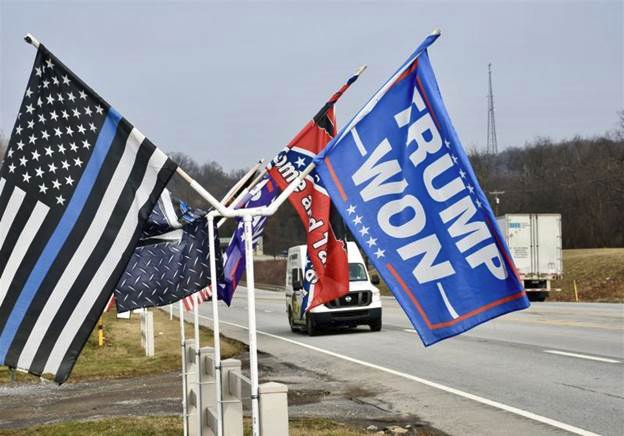 A tale of three counties
In the spring of 2004, attorney Sean Logue said he was so inspired by the message of fiscal and social conservatism U.S. Rep. Pat Toomey delivered in his fierce primary campaign against Sen. Arlen Specter that he attended "internet meet-ups" to discuss those principles with like-minded conservatives who supported the Lehigh County Republican.
"Toomey was a firebrand, and he espoused a pure conservative doctrine," explained Mr. Logue, who was drawn to Mr. Toomey's pro-life, school choice, anti-spending platform.
While Mr. Toomey lost to Mr. Specter in that primary — very, very, narrowly — the race exposed fractures within the Republican ranks, as the party struggled to define what it meant to be a conservative. Six years later, the Tea Party emerged, and Mr. Logue once again couldn't wait to vote for Mr. Toomey as the embodiment of that movement.
Today, Mr. Logue is attempting to lead the newest upstart movement in the Republican Party. He considers himself part of the "Patriot Party" and "MAGA movement" — and he recently gained control of the Washington County Republican Party.
---
Ukraine Is Already Paying Us Back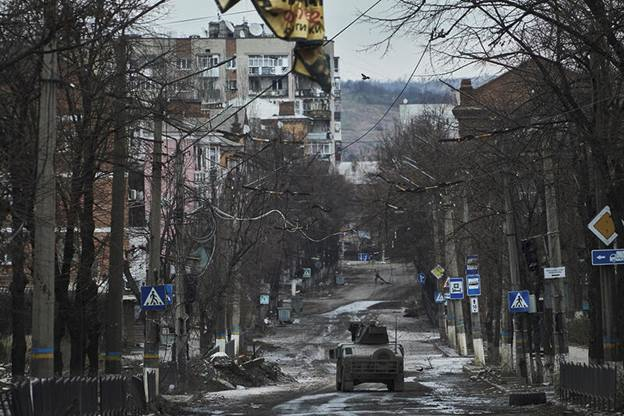 Our investments in Ukrainian democracy are paying off. Now is not the time to pull back.
Ukraine is doing something no one thought possible: defeating the Russian army and, in doing so, crippling one of America's most dangerous adversaries. This is primarily a credit to the fortitude, patriotism, and skill of the Ukrainian people. But it's also something Americans can take pride in — and not just because of our decisive role supplying weaponry and training.
For decades, Washington has invested in supporting the institutions that enabled Ukraine to take a different path than Russia, a path toward democracy and independence and away from autocracy and subservience, and to tackle corruption to serve citizens instead of fostering kleptocracy to steal from them. As President Volodymyr Zelenskyy put it in his historic address to a joint meeting of Congress, U.S. support for Ukraine "… is not charity, it's investment in global security and democracy."
When Ukraine set about forging its democracy after breaking free from the Soviet empire in 1991, it faced an uphill battle. Nearly 70 years under communism had left Ukraine with weak institutions ill-equipped to manage the transition to the free market. Ukrainians were unfamiliar with democratic processes and norms. As in other former Soviet republics, the mismanaged privatization of state-owned enterprises created an oligarch class that left Ukraine's government vulnerable to corruption and manipulation by the Kremlin.
Extraordinarily, Ukrainians have had three peaceful revolutions to push its course towards freedom — the break from Soviet control in 1991, the 2004 Orange Revolution ushering in pro-Western leadership and the 2014 Revolution of Dignity that deposed a Kremlin-backed president in favor of a pro-European future. This ushered in a new phase of reforms to strengthen the parliament, foster an independent judiciary, advance electoral integrity, decentralize decision-making and combat corruption.
---
Europe awakens to the threat of sabotage by Russian agents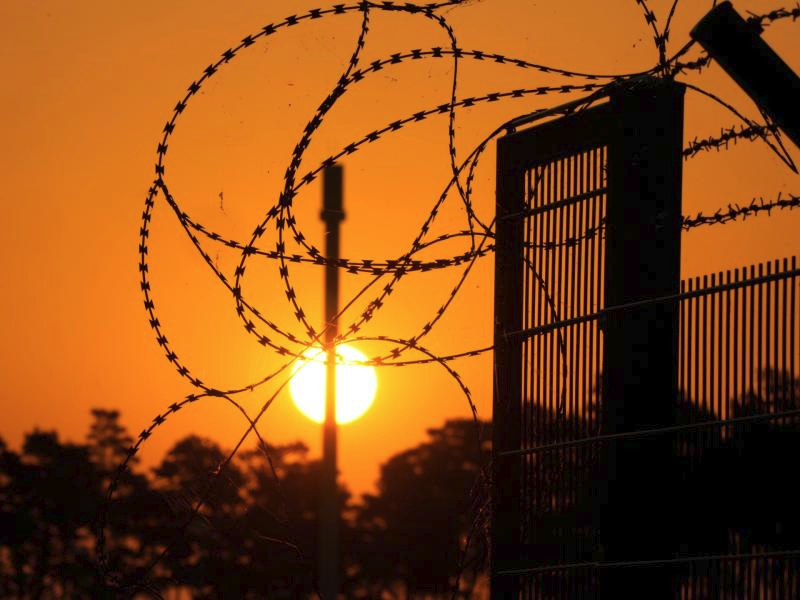 Attacks on critical infrastructure from France to Denmark bear the hallmark of Russian operatives, experts say.
Suspicion has fallen on Russia over a series of confirmed or apparent acts of sabotage and espionage that took place late last year in Western Europe, experts say, with European countries increasingly taking measures in response.
The acts came after two events that hurt Russian interests. In September, explosions in the Baltic Sea put Russia's Nord Stream gas pipelines to Germany out of use. The Kremlin blamed the sabotage on the United Kingdom, without evidence. Ukraine and Poland blamed Russia but also provided no evidence.
Then, on October 7, the Kerch Strait Bridge was bombed, interrupting Moscow's ability to supply Russian-annexed Crimea, an attack Russia blamed on Ukraine's military intelligence.
It may have been a coincidence, but the day after the Kerch bridge bombing, trains across northern Germany ground to a halt after cables that enabled train drivers to communicate were sabotaged.
"It is clear that this was a targeted and malicious action," minister for transport Volker Wissing told a news conference, without identifying who might be responsible.
Two days later, the Danish island of Bornholm was plunged into darkness after the undersea cable that supplies it with electricity from Sweden was severed…
…Suspicion for these activities is focusing on Unit 29155, a branch of the General Staff of the Russian Armed Forces consisting of deep-cover intelligence operatives who operate abroad.
---
Russia's Crime and Punishment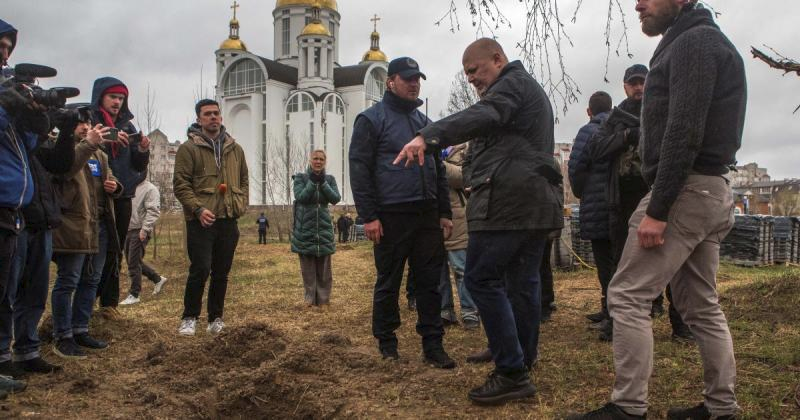 How to Prosecute the Illegal War in Ukraine
As the conflict in Ukraine is about to enter its second year, Ukraine and the West are accelerating efforts to ensure that Russian President Vladimir Putin doesn't get away with his illegal war. That has meant the West supplying weapons that were previously off the table, but it has also meant renewed attention to accountability. In November, Ukrainian President Volodymyr Zelensky made clear that justice is a key condition for peace. "This," he explained, "is what stokes the greatest emotions." But while there are courts where Russians can be prosecuted for war crimes, crimes against humanity, and genocide, a major piece is missing: there is nowhere to try Putin and other top Russian leaders for launching the war in the first place. For this, a special tribunal for the crime of aggression is needed.
For months, Ukrainian representatives have been quietly working to generate support for a special tribunal. The proposal picked up steam in mid-December, when the president of the European Commission, Ursula von der Leyen, endorsed the creation of a tribunal and pledged to "start working with the international community to get the broadest international support possible for this specialized court." In mid-December, while accepting the European Union's top human rights award, Zelensky called on states to form a special tribunal to prosecute "the crime of Russian aggression." At the same time, a Ukrainian delegation, hoping to capitalize on the momentum, arrived in Washington, D.C., seeking U.S. support for a special tribunal.
The effort to establish a special tribunal may seem quixotic. After all, plenty of criminal investigations into crimes committed by Russians during the war are already underway in both domestic and international courts. Why add another court to the mix? But without a special tribunal for the crime of aggression, the fundamental crime of launching and waging this illegal war—a crime without which the other crimes would not have taken place—would go entirely unpunished. Creating a court that has jurisdiction to try this crime is an essential step in the global effort to reject Russia's blatantly illegal war and, with it, Putin's willingness to destroy the modern international legal order in pursuit of a new Russian empire.
---
Russia risks becoming ungovernable and descending into chaos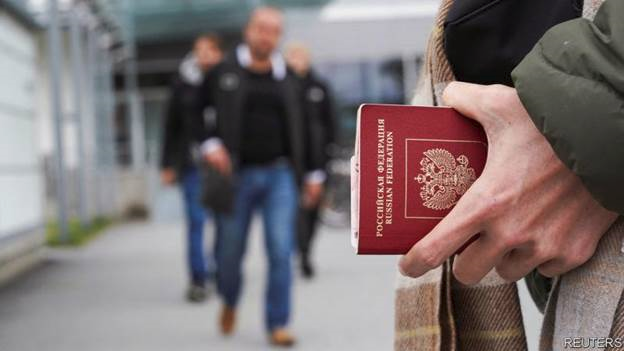 There is growing opposition to President Putin at home.
When russia's president, Vladimir Putin, invaded Ukraine on February 24th 2022, he set out to grab territory, deprive it of sovereignty, wipe out the very idea of its national identity and turn what remained of it into a failed state. After months of Ukraine's fierce resistance, its statehood and its identity are stronger than ever, and all the things that Mr Putin had intended to inflict on Ukraine are afflicting his own country.
Mr Putin's war is turning Russia into a failed state, with uncontrolled borders, private military formations, a fleeing population, moral decay and the possibility of civil conflict. And though confidence among Western leaders in Ukraine's ability to withstand Mr Putin's terror has gone up, there is growing concern about Russia's own ability to survive the war. It could become ungovernable and descend into chaos.
---
How Trump and DeSantis Perform Against Biden in Hypothetical Matchup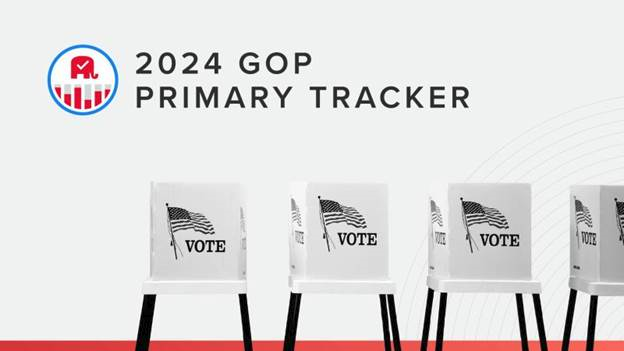 First & Second Choice Ranked
Tracking the 2024 Republican Primary: Trump Leads Potential Rivals.
Former President Donald Trump began his presidential campaign with the bulk of the Republican electorate behind him, but with several other potential contenders considering their own push for the nomination, his grip is being put to the test ahead of the 2024 nominating contests. Morning Consult surveys are tracking the Republican primary electorate's views of Trump and his potential rivals, as well as how he fares with the wider electorate — a key metric for a party looking to turn the tide on recent electoral disappointments.
Trump Maintains Steady Lead: Just over a year out from the Republican Party's first presidential nominating contest, Trump remains the front-runner in a hypothetical crowded field, backed by 48% of potential Republican primary voters. Florida Gov. Ron DeSantis, who is expected to launch a campaign after his state's legislative session ends in May, is backed by 31% of the potential GOP electorate.
Trump's Favorability Rating Is Improving: After several weeks of trailing DeSantis' popularity level among the prospective 2024 primary electorate, Trump is closing the gap. The latest survey found 77% of potential primary voters hold favorable views of the former president, higher than any other potential candidate in the mix.
News Cycle Improves for Trump: A month ago, potential Republican primary voters were 15 percentage points more likely to have recently heard something negative about Trump than something positive. Now, they're almost evenly split, with 34% reporting hearing positive news and 33% hearing negative information.
After voters registered their first choice, they were asked a follow-up about whom they would choose as a second option; the results below show where the supporters for a selection of leading candidates or potential candidates could go next.