Good Public Policy Makes Good Politics
Seniors appreciate President Trump's leadership and his common sense approach to governing. His budget strengthens Medicare & Medicaid and ensures seniors have choices and viable options to live longer, healthier, happier lives.
We support his policies because they are good for America!
Latest News
The senior vote is the tipping point in any presidential election and that bodes well for the Trump-Pence ticket in 2020.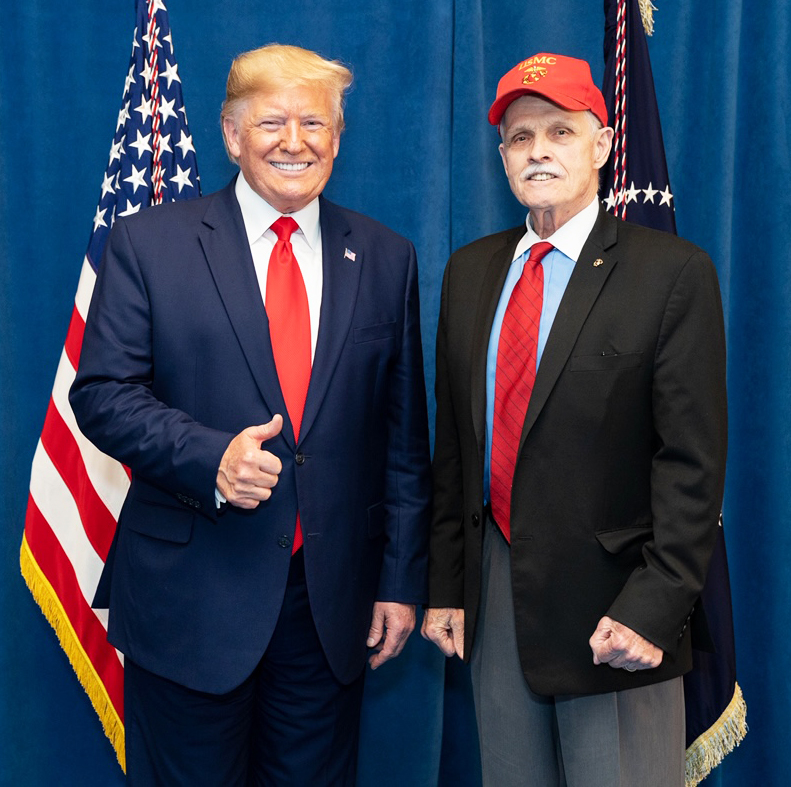 The Pew Research Center noted in a recent study which analyzed voting trends during the 2018 midterm election:
The 60 Plus Association recognizes the value and raw political of older voters within the electorate. The Pew Research Center noted in a recent study which analyzed voting trends during the 2018 midterm election:
"The number of votes cast by Boomer and older generations increased 3.6 million. Even this modest increase is noteworthy, since the number of eligible voters among these generations fell by 8.8 million between the elections, largely due to higher mortality among these generations."
https://www.pewresearch.org/fact-tank/2019/05/29/gen-z-millennials-and-gen-x-outvoted-older-generations-in-2018-midterms/
The study also concluded that the "Baby Boomer" generation (those born between 1946 & 1964) voted in record numbers in that election. The numbers are staggering when you consider that Baby Boomers and the prior generation accounted for 49% over the total vote in 2018 with over 60 million votes cast.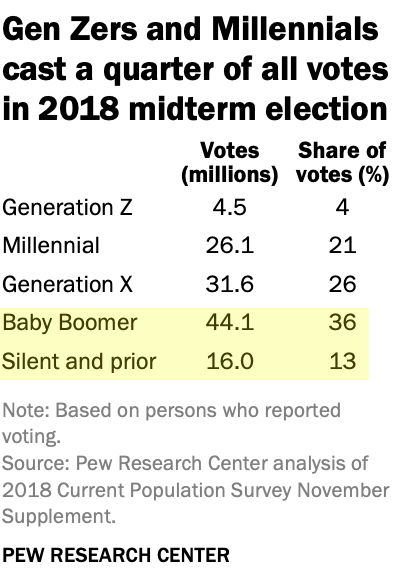 "Baby Boomers, those ages 54 to 72 in 2018, had their highest-ever midterm election turnout (64%, the same rate as the Silent Generation) and cast more votes than they ever have in a midterm (44.1 million)."
Additionally, an Axios report recognizes census data that shows older generations' growing voting power:
"Retirement-aged Americans outvote young people. They're also more likely to have expendable income to invest in political candidates and parties."
https://www.axios.com/demographic-shifts-what-matters-2020-424161bf-1e6e-4da9-b2b2-9a6b2b2099fa.html
The 60 Plus Association has a direct connection with these politically active and engaged seniors who span the entire country. The passion and sincerity of these patriots cannot be put into words and should not be underestimated. When older voters among us become focused on an issue they are truly a force to be reckoned with!
President Trump Welcomes Saul Anuzis as the President of the 60 Plus Association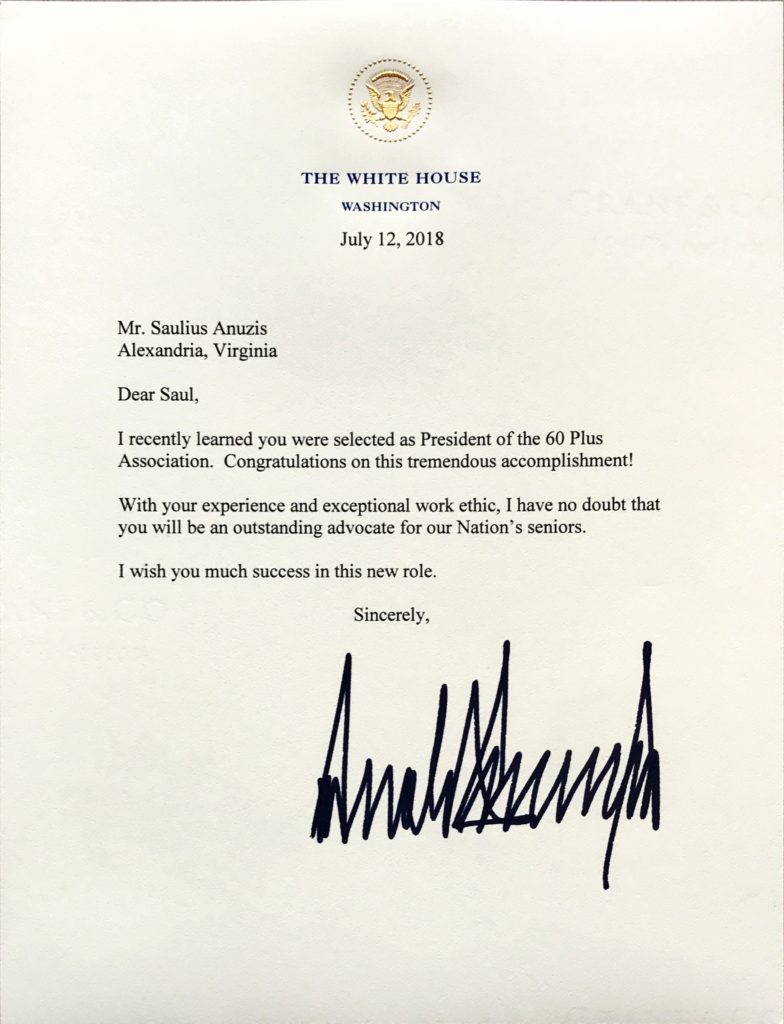 Medicare Executive Order Signing 2019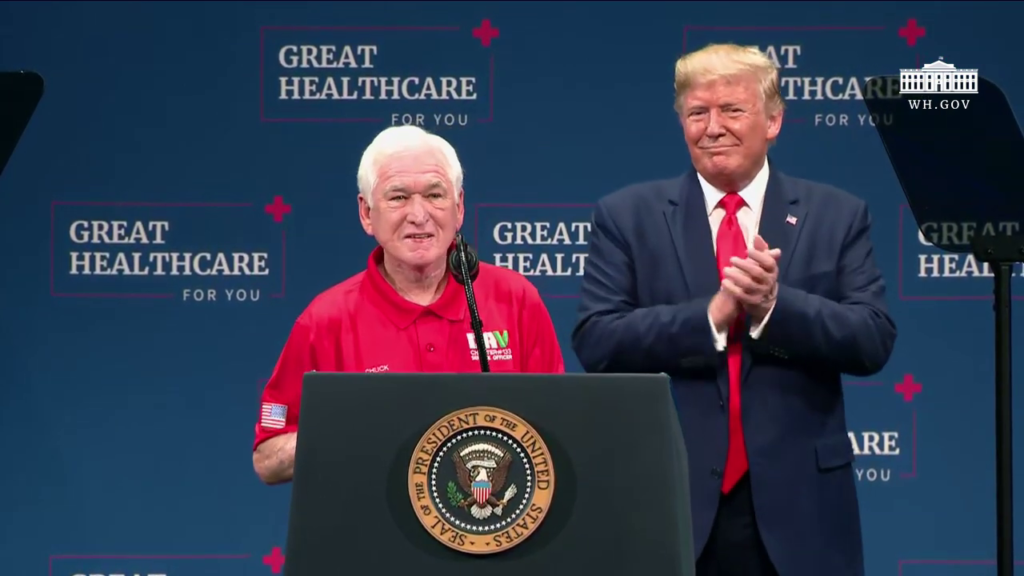 In October of 2019 President Donald Trump held a ceremony at The Villages community in Florida for the signing of an Executive Order expanding provisions of the Medicare Advantage program.
The 60 Plus Association was able to coordinate with the White House to provide a group of politically engaged seniors for the crowd who would share the stage with President Trump.
Additionally, 60 Plus also worked with event coordinators to provide speakers for the event. One of the participants chosen to give a speech was Chuck McLaughlin, a 71 year old Vietnam veteran and cancer survivor. President Trump was so moved by Chuck's passionate speech, which was extended by three minutes due to applause, that he personally insisted Mr. McLaughlin stand behind him during the signing of the Executive Order.
We are proud of our network of supporters who always rise to the occasion when called upon.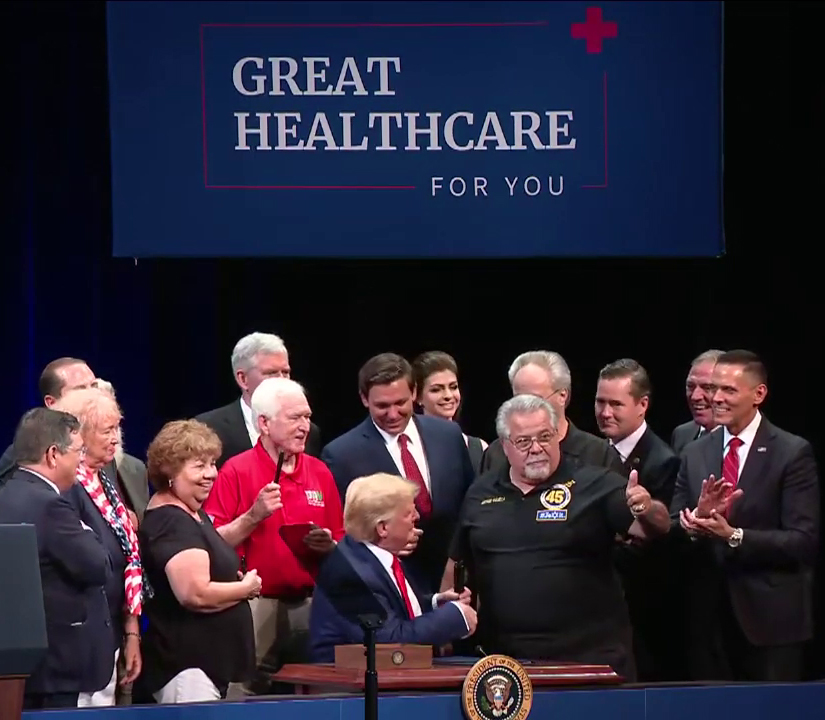 Chuck became somewhat of an instant celebrity after the event and received a standing ovation in one of the local restaurants in recognition of his speech. Amazingly, even reporters who were on hand to cover the event came to him asking if they could have a picture taken with an old Marine who had beat cancer, just rubbed elbows with the President of the United States, and was holding the pen used the sign the Executive order.