Cancel Culture vs Open Society: I believe the progressive left created woke cancel culture because they can't survive in the marketplace of free ideas.
They love socialism…but none of them want to move to socialist countries.
They argue for tolerance…and then spew more hatred than the Klan.
They profess equality…but are some of the most race baiting people in society.
They want a revolution…and they are stirring things up enough to make one wonder.
PLEASE pay attention…our children, schools, civil society not to mention our neighborhoods are slipping into a third world culture and lifestyle.
Our children and grandchildren won't forgive us.
Read more below and follow me on Twitter & GETTR – @sanuzis
–Saul Anuzis
Click Here for Past Commentary from Saul
---
Saul's News Rewind Video is Now on Rumble!
This Week: GOP elects Rep Mike Johnson as Speaker of the House, Rep Greg Pence sends bipartisan letter to Biden admin critical of nursing home requirements, and Jamaal Bowman pleads guilty to pulling fire alarm in Capitol Hill office building!
Links to the articles discussed in the video:
https://www.nbcnews.com/politics/congress/mike-johnson-elected-new-speaker-house-vote-rcna122151
https://thehill.com/policy/healthcare/4270978-bipartisan-lawmakers-oppose-white-house-nursing-home-staffing-proposal/
https://www.cbsnews.com/news/jamaal-bowman-charged-pulling-fire-alarm-capitol/
---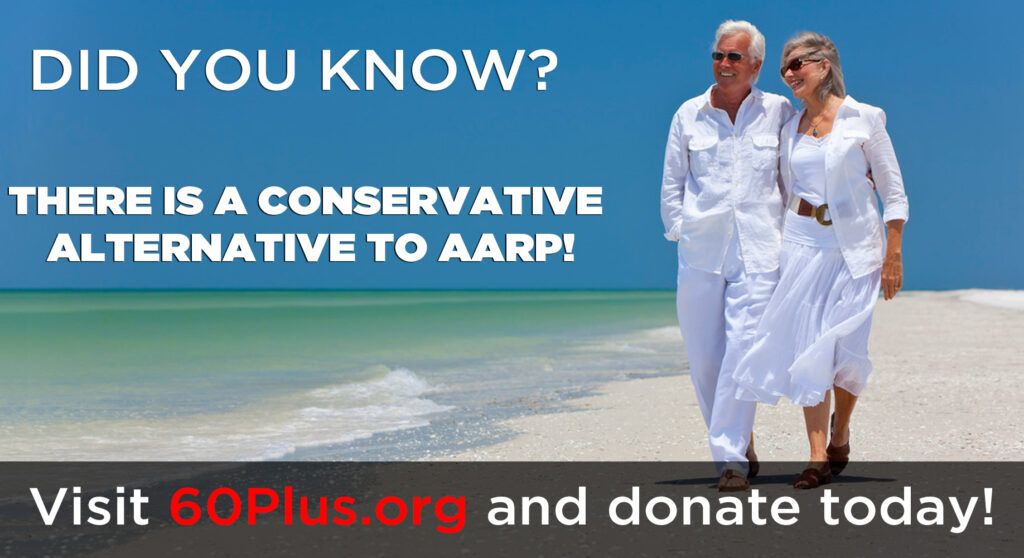 DONATE TO 60 PLUS!
We're fighting every day for seniors and retirees by working to eliminate the death tax, ensure healthcare freedom, and save social security for future generations. With your essential help we will continue the fight. You can even donate using Bitcoin and Ethereum!
Thank you for your help and support of the 60 Plus Association.
Donate Today! Visit https://www.60plus.org/donate
---
House elects Mike Johnson as speaker after three weeks at an impasse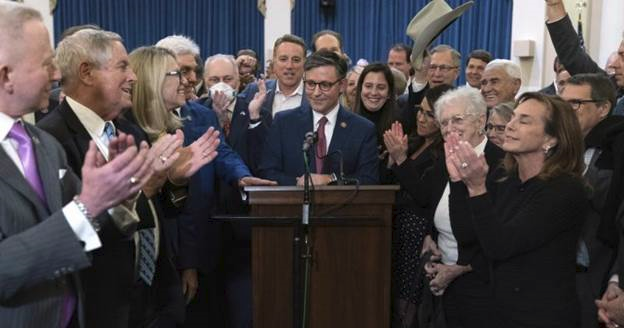 Republicans elected Rep. Mike Johnson (R-LA) to serve as the 56th speaker of the House after three weeks of the lower chamber sitting at a standstill and unable to complete any legislative business.
The Louisiana Republican won the gavel after surpassing the majority threshold needed to secure the gavel, beating House Minority Leader Hakeem Jeffries (D-NY) 220 to 209. Johnson was able to clinch the speakership on the first round of votes, unlike his predecessor, former Speaker Kevin McCarthy (R-CA), who went 15 rounds before becoming speaker in January.
Johnson was tapped as the speaker-designate after a closed-door meeting Tuesday night after House Majority Whip Tom Emmer (R-MN) withdrew himself from consideration when it became apparent he wouldn't have the majority support needed to win on the floor. Emmer had won the nomination just hours earlier during another secret ballot election.
---
Latest migrant poll should scare the hell out of Democrats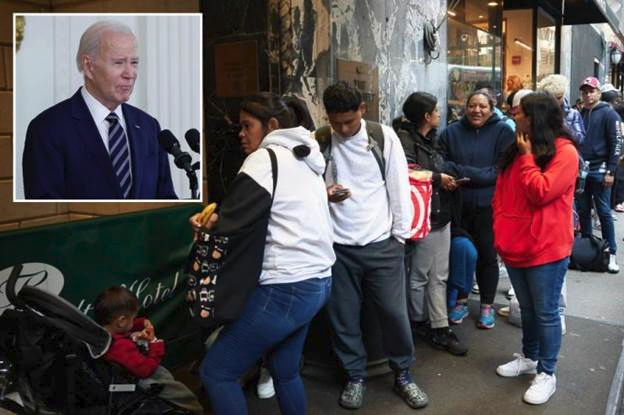 A new poll says 84% of New Yorkers think the state's migrant mess is a serious problem.
The remaining 16% are zombied-out addicts living in parks and subway tunnels.
Ha. Just kidding about the zombie part.
But, seriously, if you live in New York and don't think the state's ever-swelling army of border-hoppers is a serious problem, then you really — really — haven't been paying attention.
So no surprise, then, that a poll Tuesday from the Siena College Research Institute finds not only that New Yorkers are uber-stressed over immigration — but that President Biden has but a single-digit lead over Donald Trump in a hypothetical general election match-up next year.
Clearly, federal fecklessness has consequences.
---
Home Prices: From American Dream to American Nightmare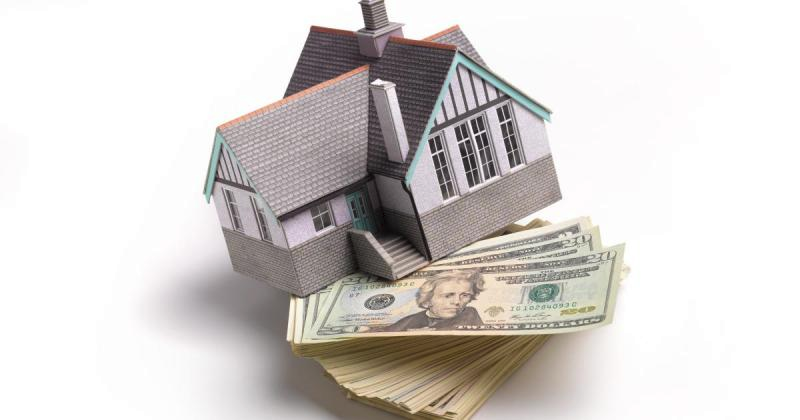 It now takes 44 percent of median income—before taxes—to afford a median-price home. It's even worse in several major metropolitan areas across the country.
Inflation caused people's real (inflation-adjusted) earnings to fall and forced interest rates to rise. This was a deadly combination for home-ownership.
Had Biden not imposed these regulations and allowed spending to return to previous levels, the problem, and $2 trillion annual deficits, could've been avoided.
Home ownership was supposed to be the American dream, the thing to which the entire middle class could not only aspire but also achieve. That dream has turned into a nightmare, thanks in large part to the Biden administration and the big spenders in Congress. Now home ownership is increasingly out of reach for Americans.
The Federal Reserve Bank of Atlanta began maintaining a Home Ownership Affordability Monitor Index in 2006 because homes were so unaffordable at that time. The latest reading from that index, which has plunged 36 percent since President Joe Biden took office, is the lowest in its history and indicates record unaffordability. It now takes 44 percent of median income—before taxes—to afford a median-price home.
---
Social Security Tax Wage Base Jumps 5.2% for 2024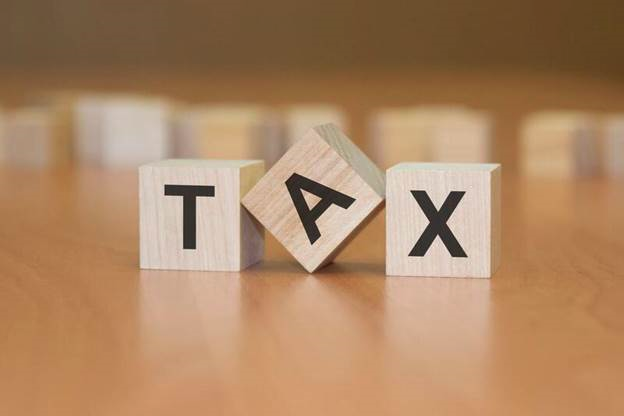 Wealthier taxpayers will have more Social Security tax taken from their paychecks next year due to a wage base increase.
The Social Security tax, withheld from each paycheck, stops once your income reaches a certain amount. That is due to the "Social Security wage base," which is the maximum amount of earnings subject to Social Security tax. These taxes fund the Social Security program, which provides retirement, disability, and survivor benefits to eligible recipients.
In mid-October, along with a 3.2% cost-of-living (COLA) increase, the Social Security Administration (SSA) announced a 5.2% increase in the wage base for 2024, leading to higher taxes for some wealthy taxpayers in the coming year.
Social Security tax limit: Wage base 2024 increases
In 2024, the Social Security wage base limit is set to rise to $168,600. For 2023, the wage base is $160,200. If you earn more than $160,200 this year, you won't have to pay the Social Security payroll tax on the amount that exceeds that limit. That can result in considerable tax savings for those who earn more than the wage base.
---
Sanders defends holding single-senator hearing at New Jersey site of nurses strike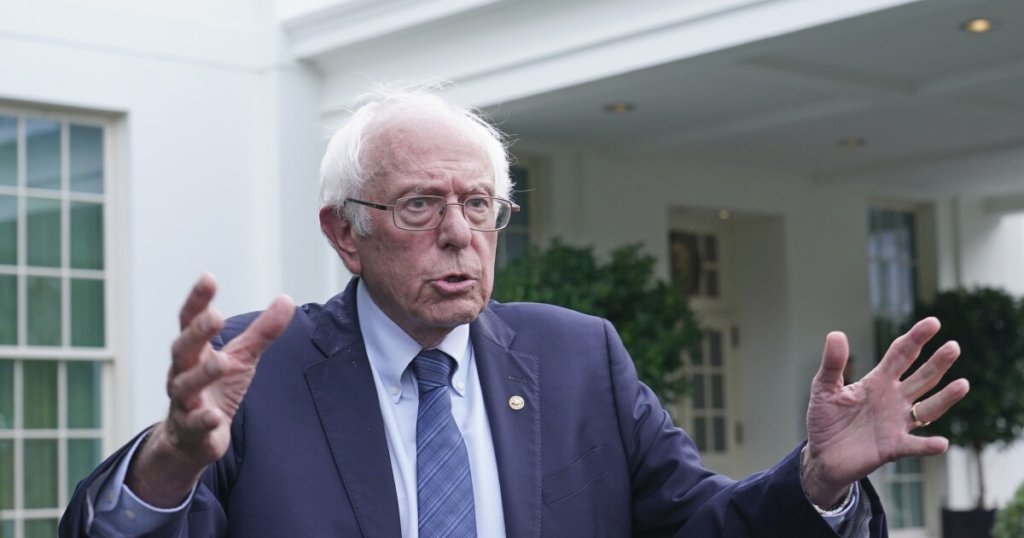 Sen. Bernie Sanders (I-VT) responded to criticism of his decision to hold a field hearing in New Brunswick, New Jersey, on Friday examining nursing staff shortages in the context of a high-profile nursing strike in the state by raising the possibility of pursuing federal-level nursing staff mandatory minimums for hospitals.
"The purpose of this hearing is not, as some of our critics think, for me to get involved in labor-management relations," Sanders said during the hearing. "We need strong staffing ratios so that we can retain our nurses. That's what this is about."
Sanders, chairman of the Senate Health, Education, Labor, and Pensions Committee, was the only representative of the panel to attend the event held 2 miles away from the picket line at the Robert Wood Johnson University Hospital. Only witnesses representing labor interests in the dispute testified before Sanders.
---
Speaker Johnson sees 'cognitive decline' in Biden: 'It's just reality'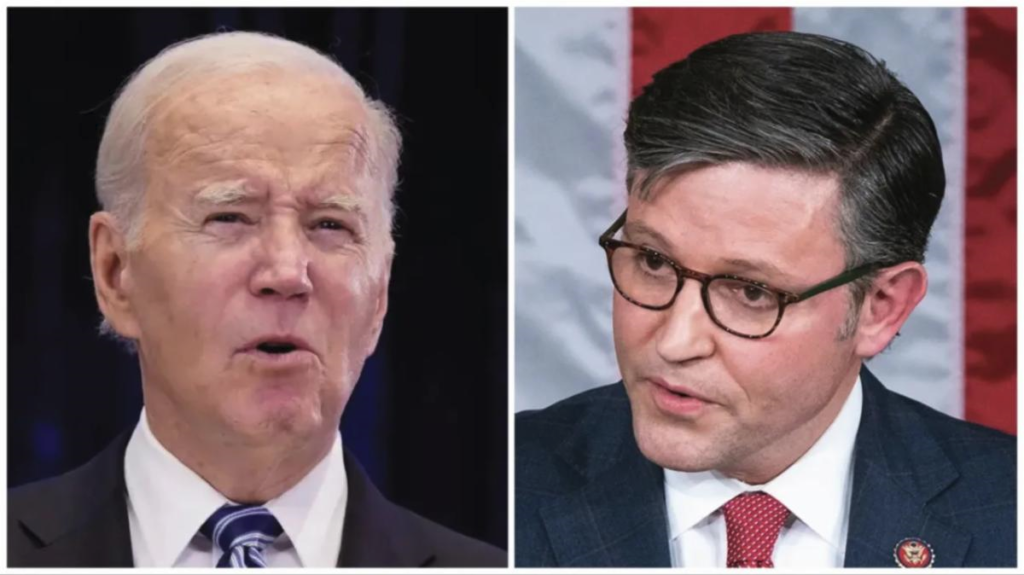 New House Speaker Mike Johnson (R-La.) told Fox News on Thursday night that he sees a "cognitive decline" in President Biden, echoing one of the network's frequent criticisms of the president.
"Do you see in Joe Biden a cognitive decline? And if so, is that a danger to the country?" Fox News host Sean Hannity asked Johnson.
"I do, I think most of us do," the 51-year-old Speaker responded. "That's reality. It's not a personal slight to him, it has to do with age and acumen, and everyone's different. Everyone ages differently."
"Clearly, if you look at a tape of Joe Biden making an argument in the Senate Judiciary Committee a few years ago, and you see a speech that he delivers now, there's a difference," Johnson continued. "Again, I mean, it's not a personal insult to him. It's just reality."
---
Rep. Jamaal Bowman pleads guilty to falsely pulling fire alarm in Capitol Hill office building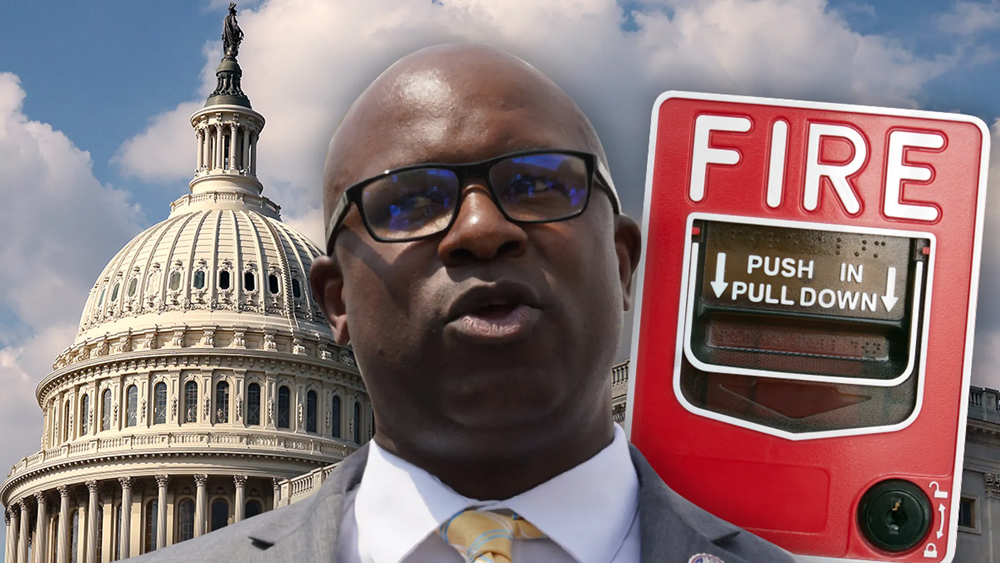 Democratic Rep. Jamaal Bowman pleaded guilty Thursday to a misdemeanor charge for falsely pulling a fire alarm in a Capitol Hill office building before a last-minute vote to fund the government in September.
According to The Associated Press, Bowman will pay a $1,000 fine and serve three months of probation, after which the false fire alarm charge is expected to be dismissed from his record under an agreement with prosecutors.
The $1,000 fine is the maximum for the misdemeanor charge. He will also write an apology letter.
"Congressman Bowman was treated like anyone else who violates the law in the District of Columbia,"a spokesperson for the Attorney General for the District of Columbia said in a statement on Wednesday. "Based on the evidence presented by Capitol Police, we charged the only crime that we have jurisdiction to prosecute."
Bowman was ordered to appear in D.C. Superior Court on Thursday morning for his arraignment. He told reporters he would pay the fine and the charges could be dropped after three months if he abides by the conditions of his probation. He called the incident a "lapse in judgment."
---
Out Of Bullets': Biden Admin Fears The Return Of $5 Per Gallon After They Drained Strategic Oil Reserves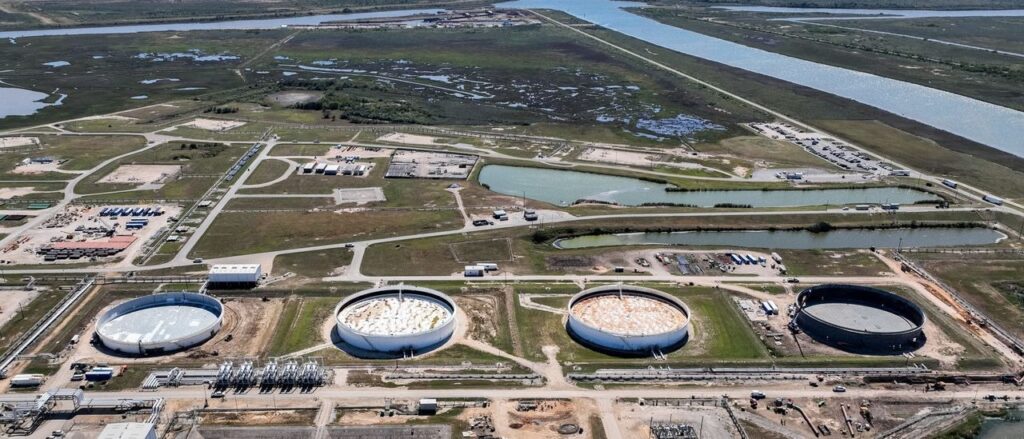 Some officials within the Biden administration reportedly fear the possible return of high gas prices, especially given their decision to release huge quantities of oil from the strategic petroleum reserve (SPR) in 2021 and 2022, The New York Times reported Wednesday.
Biden administration officials are sensitive to the possibility that gas prices could exceed $5 per-gallon again, which occurred briefly in 2022, according to the Times. The administration tapped into the SPR to bring down prices then, but they have not offset those releases, and the steps taken to bring down gas prices in 2022 may not work as effectively this time around in the event of a fresh price shock.
"They succeeded last year in the second half, but this year I think they've kind of run out of bullets," Amrita Sen, director of research at Energy Aspects, told the Times of the administration's SPR drawdowns. "They got a little overconfident that prices would stay low," she continued, adding that "in some ways, they've missed the boat."
---
Prosecutor says Biden bribery claim was credible enough for further investigation, but FBI resisted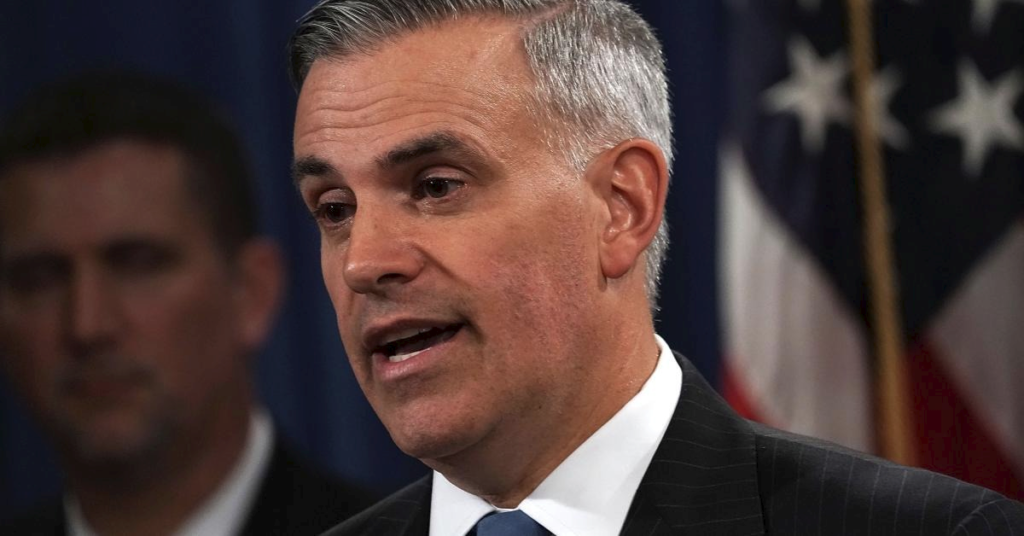 In bombshell testimony, the federal prosecutor who initially probed the Biden family's dealings in Ukraine told Congress his team had corroborated enough of an FBI informant's claim of an alleged bribery scheme involving Joe Biden to merit further investigation but he encountered unprecedented foot-dragging and "reluctance" inside both the FBI and the Delaware U.S. Attorney's office that took over the case, Just the News has learned.
Former Pittsburgh U.S. Attorney Scott Brady revealed to the House Judiciary Committee that his team found enough credible evidence in its initial review of Hunter Biden's dealings with the Ukrainian energy company Burisma Holdings and possible corruption by Joe Biden to refer criminal matters to three separate U.S. Attorney's offices in Brooklyn, Manhattan and Delaware for further investigation.
But almost immediately after he was assigned by the Justice Department in 2020 to review Biden family matters in Ukraine, Brady said he encountered resistance at both the FBI and the Delaware U.S. Attorney's office that at times required him to escalate to his bosses in the deputy attorney general's office.