Trump Fiasco: Here we go again. Special Counsel Jack Smith brought charges against former President Donald Trump that, if enforced, puts a plethora of Democrats in line for future prosecution.
Once again, a politically motivated prosecution of a political opponent…as Biden and Democrats have politicized the Justice Department.
Just look at the line up…a clearly politically motivated and biased Attorney General; his politically motivated and Supreme Court condemned special counsel; one of the most political left-wing federal judges and the bench; and jurors picked from the most anti-Trump community in America.
Fair trial…is it even an option?!?
Biden's Follies: And then there is the Biden Crime Family. Growing evidence contradicts President Biden's assertion he had nothing to do with Hunter Biden's business dealings.
Foreign bank accounts, IRS auditors, and business partners all build an overwhelming amount of evidence showing multiple violations from FARA, tax avoidance, etc.
The Biden family has benefited greatly from Joe Biden's "activities" that has the life long public servant living a life beyond most of the rich and famous.
Come on America and mainstream media…the cover up is getting old.
Russia Attack – Why Surprised?: Russian soldiers, mercenaries, and terrorists have ruthlessly attacked Ukraine and their civilian population. And now the Russians are surprised that someone is hitting back…all the way into Moscow!
As the Russians violate basic international norms and continue with their blatant war crimes, I would expect and hope that Russia gets a taste of its own medicine.
Putin and Russia's military complex is to blame, and the people of Russia should speak up. Why does such a great nation with such a rich history allow maniac strongmen to stir discontent and suffering in their own country…let alone bully their neighbors.
Ukrainians and Russians deserve better!
Read more below and follow me on Twitter & GETTR – @sanuzis  
–Saul Anuzis
Click Here for Past Commentary from Saul
---
60 Plus Weekly Video Rewind
Links to the articles discussed in the video:
https://www.washingtonexaminer.com/restoring-america/courage-strength-optimism/how-esg-will-hurt-your-retirement
https://www.politico.com/news/2023/08/02/desantis-debate-gavin-newsom-fox-00109577
https://justthenews.com/politics-policy/polling/biden-approval-39-half-democrat-voters-say-different-candidate-should-be
---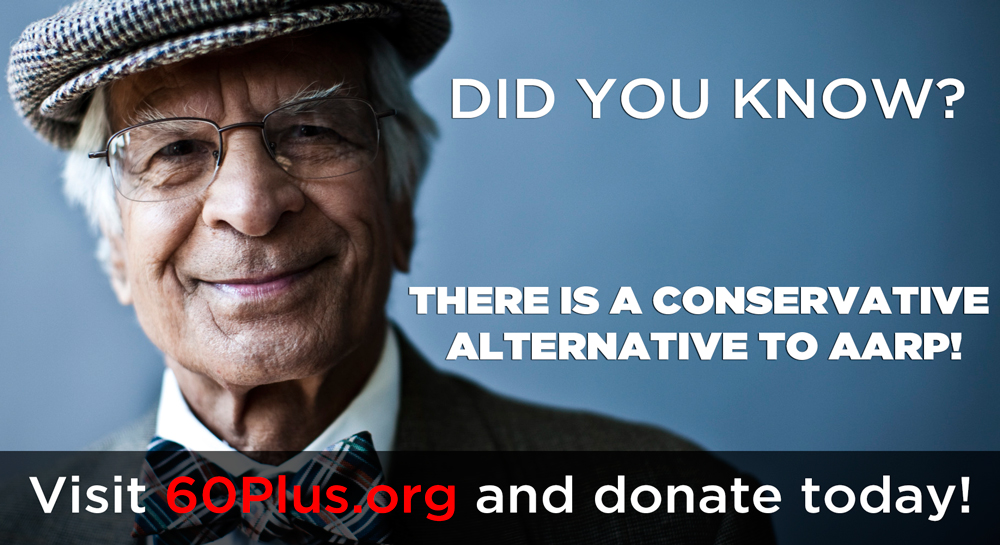 DONATE TO 60 PLUS!
We're fighting every day for seniors and retirees by working to eliminate the death tax, ensure healthcare freedom, and save social security for future generations. With your essential help we will continue the fight. You can even donate using Bitcoin and Ethereum!
Thank you for your help and support of the 60 Plus Association.
Donate Today! Visit https://www.60plus.org/donate
---
Trump pleads not guilty to Jan. 6 charges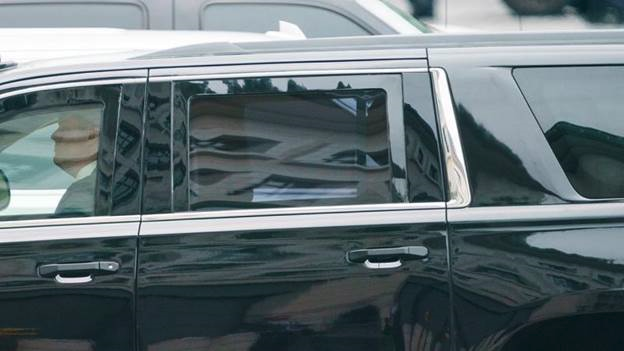 Former President Trump pleaded not guilty Thursday on charges he faces stemming from his efforts to remain in power after losing the 2020 election.
It was the second time this year Trump was face-to-face with special counsel Jack Smith, this time facing four counts, including on efforts to defraud the U.S. and obstruct congressional proceedings, as the Justice Department contends his plot to remain in power was "fueled by lies."
His motorcade arrived around 3:15 p.m. at Washington's federal courthouse, blocks from the U.S. Capitol, where a mob of his supporters rioted on Jan. 6, 2021, as a result of those efforts.
Trump walked into the courtroom wearing his signature blue suit and red tie with a stony expression on his face, a look that changed little during the brief proceedings.
The former president spoke little during the hearing, answering questions about his name and age, while rarely glancing at prosecutors. When asked whether he understood that his words could be used against him, he replied in the affirmative.
While largely procedural in nature, the historic nature of Trump's appearance was reflected by some unusual attendees – several federal district court judges were sitting in the gallery.
---
DOJ Indictment Of Trump Is A Declaration Of War Against American Voters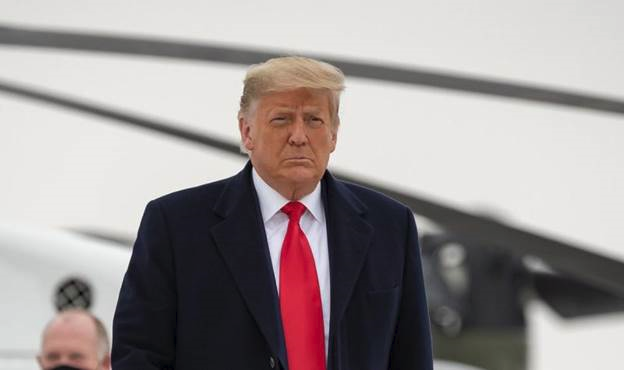 It's not about Trump. It's about criminalizing dissent and punishing the millions who voted for him — and warning them not to do it again.
n Tuesday, President Joe Biden's Justice Department took the unprecedented step of indicting former President Donald Trump — Biden's chief rival in the upcoming 2024 election — for repeatedly expressing his opinion that the last election was stolen, rigged, and unfair.
It's an opinion millions of Americans share, and to which they are unquestionably entitled thanks to the First Amendment. That includes Trump, who has said repeatedly (and recently) that the 2020 election was stolen. He'll probably keep saying it until his dying day, and he has every right to do so.
The idea that our Justice Department can indict someone, especially the sitting president's main political rival, over speech that's protected by the First Amendment is simply insane. It puts us firmly into banana republic territory, where tinpot dictators jail their political opponents ahead of election day to ensure their "reelection."
Simply put, this indictment is nothing more than a declaration of war against American voters and their constitutional right to free speech. As Jonathan Turley noted on Twitter, "If you take a red pen to all of the material presumptively protected by the First Amendment, you can reduce much of the indictment to haiku."
---
Cruz: Judge assigned to Jan. 6 case 'relentlessly hostile to Donald Trump'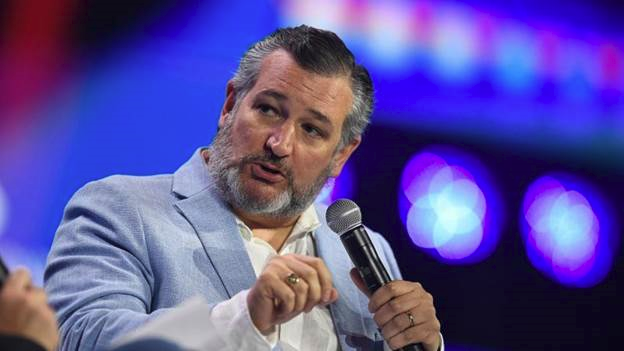 Sen. Ted Cruz (R-Texas) blasted the judge overseeing former President Trump's case involving his alleged attempts to overturn the 2020 election for being "relentlessly hostile" to the former president.
Cruz said on his podcast, "The Verdict with Ted Cruz," that U.S. District Judge Tanya Chutkan has a "reputation for being far left, even by D.C. District Court standards." He said Chutkan has set aside multiple federal death penalty cases and pointed to her strong sentences for Jan. 6 cases, which were longer than what prosecutors recommended.
"So in terms of the judge, we can anticipate a judge who is going to be relentlessly hostile to Donald Trump, who is going to bend over backwards for the Biden [Department of Justice] and who is going to make ruling after ruling after ruling against Trump," Cruz said.
Cruz voted for Chutkan's confirmation in 2014, when she was confirmed unanimously by the Senate after being nominated by former President Obama. He said that if the case goes to trial in Washington, D.C., there is an "exceptionally high" chance the jury will vote to convict him because D.C. leans Democrat.
"They are not Donald Trump supporters," he said. "The likelihood that a D.C. jury will vote to convict Donald Trump is exceptionally high, and the facts don't matter. The laws don't matter. They hate him. That's a big part of the reason why the Biden DOJ wants to bring this case in D.C., which means with a far-left judge and a far-left jury, there is a very real possibility that Donald Trump ends up being convicted."
---
Only An Impeachment Inquiry Can Unravel Biden Family Corruption And The Feds' Role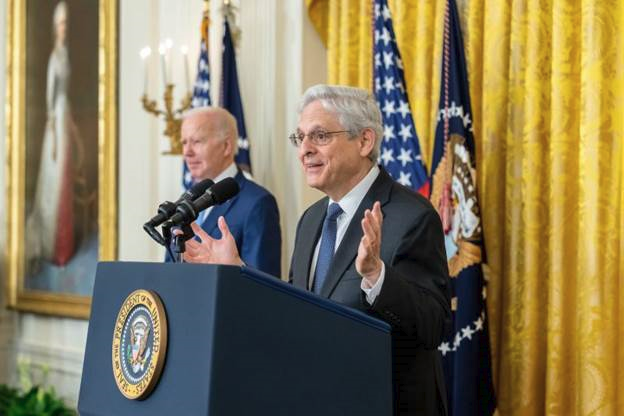 The evidence is too damning for our president and the DOJ and FBI. It's time to start an impeachment inquiry.
ast week, our country passed the tipping point: The evidence of President Joe Biden's corruption during his time as vice president is now so overwhelming and the implications so serious, the disparate investigations underway in the House and Senate can no longer suffice. Nor can the Department of Justice and the FBI — even under the auspices of a special counsel — be trusted to oversee the investigation given the overwhelming evidence that they obstructed the probe into the Biden family.
There is only one option left that can deliver truth and transparency to the American public, and that is an impeachment inquiry that investigates not just President Joe Biden, but Attorney General Merrick Garland, U.S. Attorney David Weiss, and FBI Director Christopher Wray.
That is not to suggest articles of impeachment will necessarily result for any of the individuals; rather, the investigation may reveal no misconduct or at least none meriting impeachment. But following last week's revelations — and more explosive details revealed over the last few days — the evidence now is just too weighty to stay on the current investigative path. Evidence is spattering out from different House committees and the offices of various members of Congress, while the DOJ and FBI withhold evidence and issue vague and misleading statements.
A belated appointment of a special counsel is untenable because, beyond interfering with congressional oversight and delaying a transparent accounting to the American people, the necessary investigation includes both the DOJ and FBI, the heads of both agencies, and, at minimum, one U.S. attorney. Thus the attorney general's control over any special counsel appointment creates an untenable conflict of interest.
---
Evidence Of Biden Burisma Corruption Is Overwhelming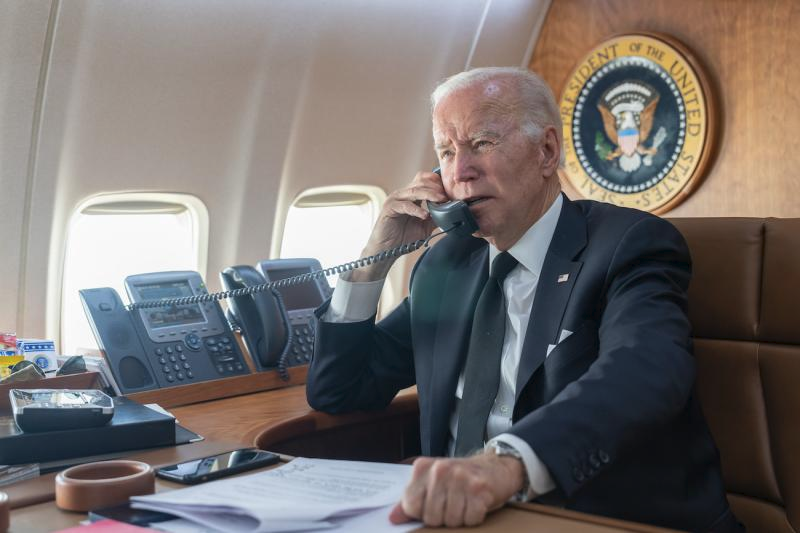 What an amazing series of events that led to Joe Biden personally fulfilling what Burisma was paying Hunter Biden to accomplish. What are the odds?
Akey associate of Hunter Biden reluctantly admitted details about how the Biden family business was run — and those details are shocking.
Devon Archer, a longtime business partner and close friend of Hunter Biden's, told congressional investigators Monday that at a meeting in Dubai on Dec. 4, 2015, top executives of Ukrainian energy concern Burisma asked Hunter Biden and himself for help from D.C. At the time of the meeting, Hunter Biden's dad, Joe Biden, was serving as Barack Obama's vice president as well as his point person on Ukraine. Mykola Zlochevsky, the owner of Burisma, and Vadym Pozharski, a Burisma executive, wanted to get Ukrainian prosecutor Viktor Shokin fired as he was investigating the company for corruption, Archer told members of Congress.
Hunter Biden put Zlochevsky and Pozharski on a call with "D.C.," Archer said, noting he was not part of the phone call so couldn't possibly know who exactly was on the other end of the line. Joe Biden did meet and speak more than 20 times with various business associates who were paying for access to the Biden family, Archer admitted.
In this case, Burisma was paying Archer and Hunter Biden as much as $83,000 a month to serve on the Ukrainian energy concern's board, despite the fact that neither man had relevant experience or expertise for the job outside of their frequent meetings and contact with the then-vice president. The two were hired the same month that the U.K. had opened an investigation into company officials. The money was well spent.
A mere five days after the Dubai meeting and phone call, Vice President Joe Biden gave a speech to the Ukrainian Rada, its parliament in Kyiv, attempting to lay the groundwork for firing Shokin.
It took just a few short months before Shokin was fired. Joe Biden bragged in a public speech in January 2018 that he was personally responsible for getting that firing accomplished so quickly. In fact, he claimed he had bullied the Ukrainian government into firing the investigator by threatening to withhold a billion-dollar loan guarantee unless he got what he wanted. Seriously:
---
Democrat Arrested and Indicted on 82 Counts of Voter Fraud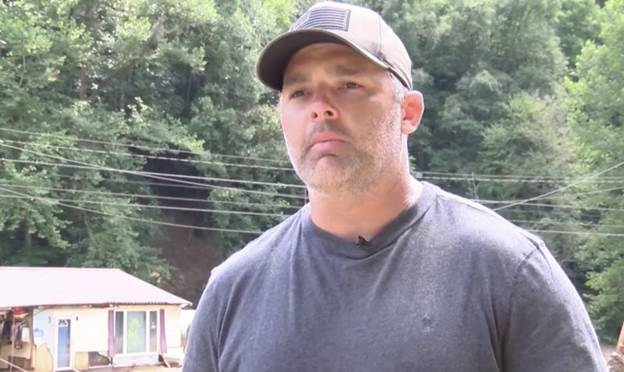 In a startling development, Democrat county supervisor Trey Adkins of Virginia was arrested and indicted on 82 felony charges involving voter fraud. He was serving as the Knox District Supervisor for Buchanan County.
Prosecutors say he allegedly showed up at the homes of voters with absentee ballot applications and ballots to ensure he would have their vote.
A grand jury indicted Adkins on 82 felony charges, including 34 counts of false statement and election fraud, 11 counts of absentee voting procedure violations, 11 counts of forgery of a public record, 3 counts of conspiracy to make a false statement and election fraud, and more.
Adkins' aunt, Sherry Lynn Bailey, was also indicted for allegedly taking part in the scheme, according to local news outlet WJHL.
Bailey faces multiple counts of false statements, election fraud, conspiracy, and forgery of a public record. "Adkins was under investigation by Virginia State Police for over two years," the report found. "Authorities said they would have little further to release before a trial."
---
War comes to Russian business after drones strike Moscow's financial centre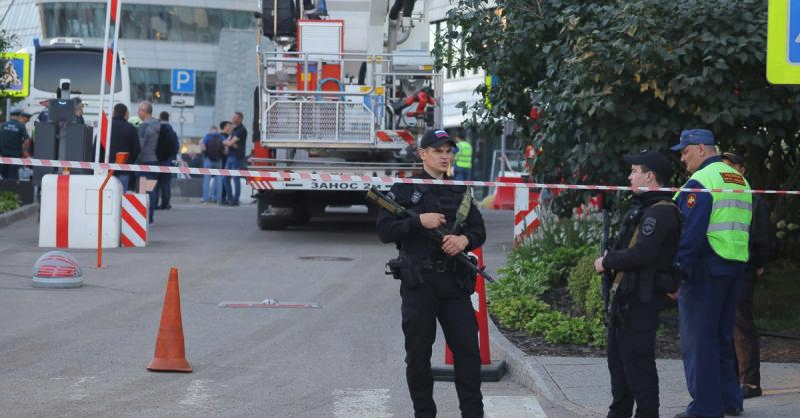 Economic sanctions have been the biggest headache for Russia's business elite since the start of the war in Ukraine, but two drone strikes in the heart of Moscow's financial district are forcing companies to think about their employees' safety.
An explosion early on Sunday rocked the Moskva-Citi business district, a few miles west of the Kremlin and home to several skyscrapers, in what Russia's defence ministry said was a thwarted Ukrainian drone attack, the second in a week.
Early on Tuesday, an out of control drone hit the same high-rise building, damaging the facade on the 21st floor, according to Moscow Mayor Sergei Sobyanin.
Nobody was hurt in either incident and there was only minor damage, but such attacks are uncomfortable for the authorities who have told the public that Russia is in full control of what they call its "special military operation" in Ukraine.
After the first attack, tech giant Yandex (YNDX.O), which has offices dotted around the Russian capital including in Moskva-Citi, asked staff to vacate offices at night, when strikes on the Russian capital have tended to occur.
---
Biden wants 100% clean energy by 2035. It won't work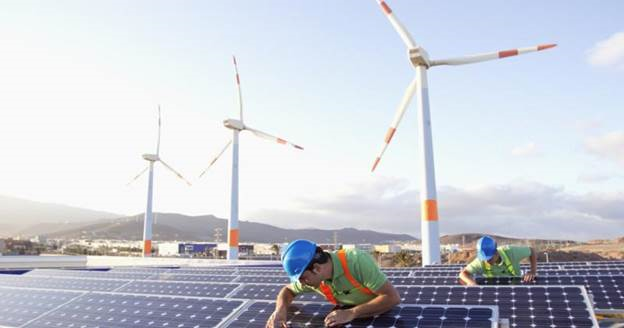 President Joe Biden and congressional Democrats have made historic (i.e. expensive) taxpayer investments in green energy. His administration has paired these expenditures with ill-conceived regulatory proposals to electrify Americans' cars , green appliances , and much more.
Biden aspires to rid the power sector of "carbon pollution" by 2035. However, meeting this benchmark would require a stunning, and likely unattainable, acceleration of green-energy infrastructure construction. And, of course, taxpayers will be the ones paying.
In the last two decades, the U.S. has constructed 70,000 megawatts (MW) of solar photovoltaics and 141,000 MW of on-land wind (through 2022). By contrast, the Department of Energy hopes by 2035 to amass 900,000 MW of solar photovoltaics and 500,000 MW of on-land wind generation. This would constitute 13-fold and 3.5-fold increases in solar and wind, respectively, in just more than a decade.
Once generated, green electricity requires transmission lines to reach consumers. A glaring problem is that America lacks too many of these transmission lines. The New York Times reports that, "Already, a lack of transmission capacity means that thousands of proposed wind and solar projects are facing multiyear delays and rising costs to connect to the grid. In many parts of the country, existing power lines are often so clogged that they can't deliver electricity from wind and solar projects to where it is needed most and demand is often met by more expensive fossil fuel plants closer to homes and businesses." To meet Biden's 2035 benchmark, America must more than double transmission capacity, according to a federal estimate.
---
Cancel culture is getting canceled and it's about time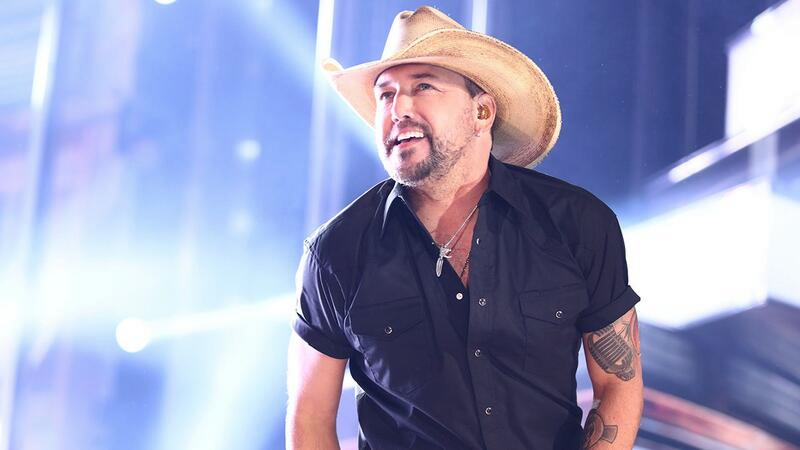 The left wants us to sit down and shut up. But conservatives won't stand for being canceled.
We're winning.
In movies, music, books and even comic books, conservative voices are finally being heard. And the cancel culture leftists are having a national anger fest about it as they try to bully conservatives back into silence.
The latest example is country artist Jason Aldean, but he's hardly the only one. Aldean's anthem was about how street violence, rioting and spitting on police don't play well in a small town. His "Try That In A Small Town," in No. 1 on the iTunes country chart and it debuted at No. 2 on Billboard's Hot 100.
Not too shabby for a single the media have gone out of their way to censor. And they still can't stop whining about it. The New York Times' latest was reluctantly admitting it's a "Culture War Hit." Arizona Republic columnist Bill Goodykoontz declared, "Hate sells. Just ask Jason Aldean."
MSNBC's "The Reidout" blog writer Ja'han Jones called Aldean a "race hustler" and the song "essentially bigot bait." And the Daily Beast relied on an obscure "historian" to go to war with all of country music: "Aldean is just the tip of the racist iceberg for the country music business."
Aldean is the tip of a conservative revolution. It isn't about pop culture creators like J.K. Rowling, Dave Chappelle or even Bill Maher standing up to the woke mob. This is about artists creating content that ordinary people want and will pay for. And they don't care that the media attacks what they like.
Consumers are voting with their wallets.
---
Here's how you pitch Ukraine aid to rock-ribbed conservatives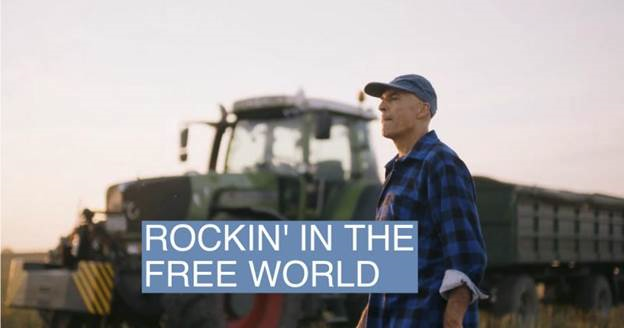 Fighter jets, truck drivers, American flags, a narrator with a twang, and a country-rock soundtrack: That's how a new group lobbying Congress to pass more aid for Ukraine plans to woo their constituents.
The spot for the organization, Freedom at Home and Abroad, will air on NBC's "Meet the Press" and "Fox News Sunday" this weekend, according to executive director Michael Franklin, who said the organization is spending $400,000 on media in August. Details of the campaign were shared ahead of time with Semafor.
The group's target is pretty clear: blue collar, Republican-leaning voters, who polls show are divided over whether to provide Ukraine with further aid. The aesthetics are right out of a Ford F-150 commercial.
"Tell Congress: we're not weak or scared," the voiceover says. "We stand for American values. And when we stand up to bullies, we show that America is strong enough to take on anyone. We stand with Ukraine."
The ad also tries to play on negative views in the U.S. toward the Chinese government: one clip features Russian President Vladimir Putin shaking hands with Chinese President Xi Jinping.