Trump? DeSantis? Youngkin???: Who do you prefer? What IF your first-choice candidate drops out…who is your second choice? And then who???
Its EARLY…very early in the process. There are SO many variables out there and Republicans have a huge field of talented, qualified and electable candidates.
Show your preference…rank your favorites…let other Republicans and conservatives get a feel as to what you're thinking. Take this confidential poll online NOW…and let your voice be heard.
We have added the names of ALL the candidates who qualified for the RNC Milwaukee Debate plus Governor Glenn Youngkin. Why Youngkin? Because Youngkin is the most often mentioned potential candidate and it will be interesting to see how Republican activists view the entire field.
Please vote…let you voice be heard!
https://www.60plus.org/gopdebate/
Rich Men North of Richmond: A simple message from a simple man that is simply to the point. Every American should listen to this before the next election!
"People in the music industry give me blank stares when I brush off 8 million dollar offers. I don't want 6 tour buses, 15 tractor trailers and a jet. I don't want to play stadium shows, I don't want to be in the spotlight. I wrote the music I wrote because I was suffering with mental health and depression. These songs have connected with millions of people on such a deep level because they're being sung by someone feeling the words in the very moment they were being sung. No editing, no agent, no bulls—. Just some idiot and his guitar. The style of music that we should have never gotten away from in the first place."
"When are we going to fight for what is right again? MILLIONS have died protecting the liberties we have. Freedom of speech is such a precious gift. Never in world history has the world had the freedom it currently does. Don't let them take it away from you," he concluded. "Just like those once wandering in the desert, we have lost our way from God and have let false idols distract us and divide us. It's a damn shame."
Read more below and follow me on Twitter & GETTR – @sanuzis  
–Saul Anuzis
Click Here for Past Commentary from Saul
---
60 Plus Weekly Video Rewind
This Week: John Podesta says the quiet part out loud regarding the Inflation Reduction Act, Senator Kennedy is concerned we are now in banana republic territory, and Joe Manchin in the hot seat over his support for climate law!
Links to the articles discussed in the video:
https://www.redstate.com/nick-arama/2023/08/17/john-podesta-lets-the-cat-out-of-the-bag-on-the-inflation-reduction-act-n2162713
https://townhall.com/tipsheet/leahbarkoukis/2023/08/17/sen-kennedys-reaction-to-trump-indictments-n2627118
https://www.washingtonexaminer.com/news/senate/joe-manchin-targeted-gop-group-inflation-reduction-act\
---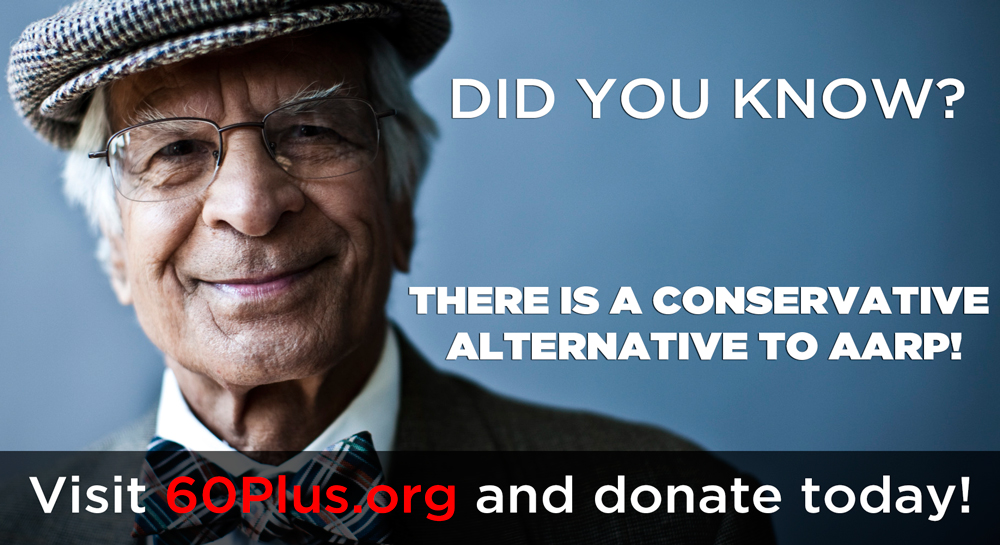 DONATE TO 60 PLUS!

We're fighting every day for seniors and retirees by working to eliminate the death tax, ensure healthcare freedom, and save social security for future generations. With your essential help we will continue the fight. You can even donate using Bitcoin and Ethereum!
Thank you for your help and support of the 60 Plus Association.
Donate Today! Visit https://www.60plus.org/donate
---
As first debate approaches, is GOP race already over?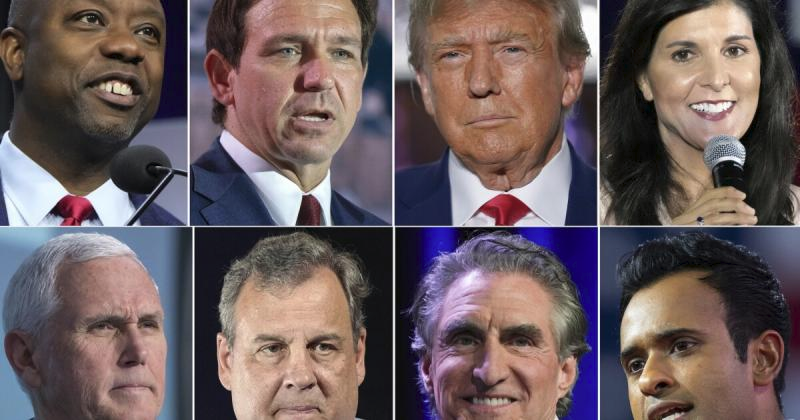 The first debate of the Republican presidential primaries is now just days away. There is still uncertainty about who will take part — there have been reports that former President Donald Trump, who leads second-place Gov. Ron DeSantis by 40 points, will skip the event. But Trump could always change his mind. The Fox News moderators, Bret Baier and Martha MacCallum, say they are preparing questions for any circumstance.
The milestone of the first debate is a chance to assess where the race stands. The short version: It's still about Trump and DeSantis. Only now, it boils down to two issues. One, is it already over? Has Trump already destroyed DeSantis and many political commentators are just pretending it hasn't happened? Or two, is the current moment the product of such bizarre, unprecedented circumstances that the race will change dramatically — will have to change dramatically — in the next six to nine months?
"Having combed through our own polling and focus group data over the past several months, and all the public data, there is no evidence that there currently even is a race for the Republican nomination," said one veteran GOP strategist, who is not affiliated with any presidential campaign, in an email exchange. "It is of course possible that one could develop, but right now there is no race, and that's not an attempt to denigrate any of the candidates — that's just a statement of fact."
---
Non-Trump Republican presidential candidates to try for 'breakout moment' in next week's debate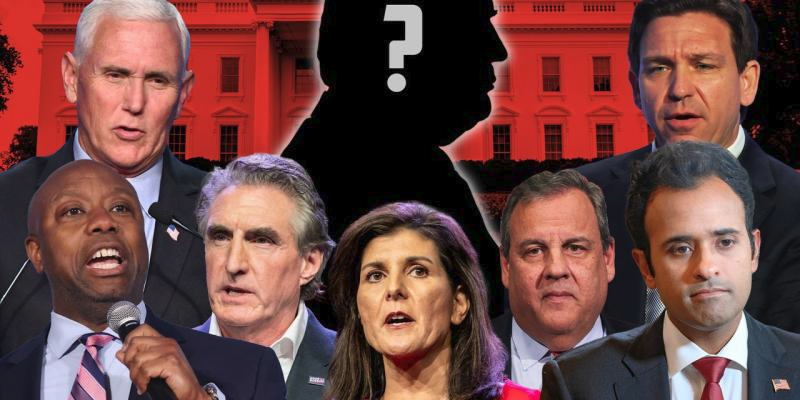 The first debate in the 2024 Republican presidential primary offers a chance for candidates to try to chip away at former President Donald Trump's big advantage in their race, even as the frontrunner himself looks poised to skip Wednesday night's clash.
One GOP strategist, Saul Anuzis, said he expects contenders will aim to not alienate the former president's base and become that voting bloc's second choice, perhaps by delivering a "one liner or two liner that will be their breakout opportunity."
"That will be the story, assuming Trump isn't there. How did they handle Trump, No. 1? And then did any of them have that breakout moment, No. 2?" said Anuzis, former chairman of the Michigan Republican Party.
Trump has grabbed the spotlight throughout August thanks to his widely followed indictments in Washington, D.C., and Georgia's Fulton County in election-interference cases tied to his efforts to overturn the 2020 presidential election. He has denied wrongdoing and argued the charges are politically motivated, as he did with his spring indictments in a hush-money case and a classified-documents case.
Many Republican voters have agreed with his take on his legal troubles and rallied around Trump in the past few months, leaving him with 54.7% support in primary polls, according to a RealClearPolitics moving average of surveys as of Friday. Florida Gov. Ron DeSantis is a distant second with 14.8% support, followed by entrepreneur Vivek Ramaswamy at 6.9%, former Vice President Mike Pence at 5.4% and former ambassador Nikki Haley at 3.6%, with other candidates polling under 3%.
---
Virginia Lt. Gov. Winsome Earle-Sears scolds 'scorched earth' 2024 GOP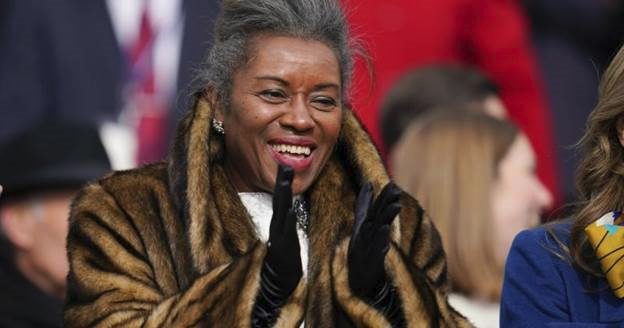 Virginia Lt. Gov. Winsome Earle-Sears is calling on the 2024 crop of Republican presidential candidates to stop their "scorched earth" attacks on each other and turn their fire on the Democrats and President Joe Biden.
Earle-Sears, who realized she was a Republican during President George H.W. Bush's "kinder and gentler" era, said the candidates should be talking about their agenda and accomplishments, not tearing each other down.
In a Secrets interview to promote her autobiography, How Sweet It Is, Earle-Sears said, "We've got to get past the name-calling. We've got to get past the schoolyard insults."
The state's first-ever black woman No. 2 said, "I've watched them, and it's like, you know, they're bent on destroying each other. I mean, just scorched earth, and I don't get it."
---
Appeals Court Says DC 'Selectively' Enforced Statute To Arrest Pro-Life Activists But Not BLM Protesters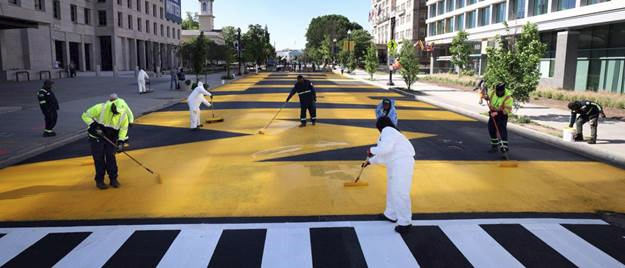 A federal appeals court ruled 3-0 Tuesday that the Washington D.C. "selectively" used a defacement statute to arrest pro-life activists for chalking a message on the sidewalk while permitting Black Lives Matter (BLM) protestors to mark property without consequences.
During the summer of 2020, at the same time thousands of BLM protestors were taking to the streets of Washington, D.C. and covering public spaces with paint and chalk, two pro-life activists were arrested for chalking the words "Black Pre-Born Lives Matter"on a public sidewalk. The Frederick Douglass Foundation and Students for Life of America, who organized the pro-life protest and filed the lawsuit over the arrests, "plausibly alleged" that the statute's enforcement was viewpoint discrimination, the U.S. Court of Appeals for the District of Columbia found.
"The First Amendment prohibits discrimination on the basis of viewpoint irrespective of the government's motive," Circuit Judge Neomi Rao, a Trump appointee, wrote in the opinion for the court. "We hold the Foundation has plausibly alleged the District discriminated on the basis of viewpoint in the selective enforcement of its defacement ordinance."
---
The Great China-American Abyss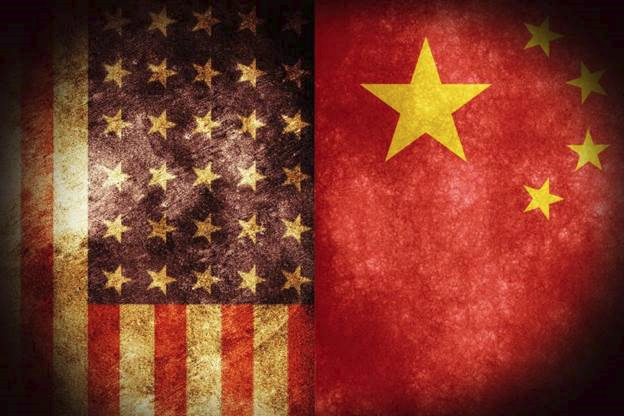 Imagine if the United States treated China in the same way it does us?
What if American companies simply ignored Chinese copyrights and patents, and stole Chinese ideas, inventions, and intellectual property, as they pleased and with impunity?
What if the American government targeted Chinese industries by dumping competing American export products at below the cost of production—to bankrupt Chinese competitors and corner their markets?
What would the communist Chinese government do if a huge American spy balloon lazily traversed continental China—sending back to the United States photographic surveillance of Chinese military bases and installations?
How would China react to American stonewalling any explanation, much less refusing to apologize for such an American attack on Chinese sovereignty?
Envision a U.S. high-security virology lab in the Midwest, run by the Pentagon, allowing the escape of an engineered, gain-of-function deadly virus.
Instead of enlisting world cooperation to stop the spread of the virus, the American government would lie that it sprung up from a local bat or wild possum.
---
40 percent of US climate emissions attributed to richest households: study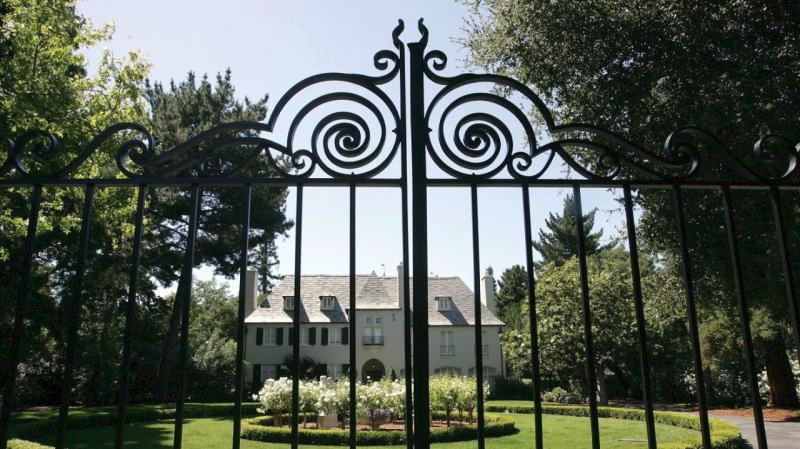 The wealthiest tenth of U.S. households are the source of 40 percent of national greenhouse gas emissions, according to research published in the journal PLOS Climate. 
Researchers, led by Jared Starr of the University of Massachusetts, Amherst, analyzed three decades of household income data from 1990 to 2019.
They found that during this period, the bottom 90 percent of households' share of emissions has fallen, while the top 10 percent's share has increased. The wealthiest 1 percent of households were responsible for between 15 percent and 17 percent of emissions.
Starr and colleagues analyzed emissions associated with businesses owned by the households they analyzed, but also factored in revenues relating to their investments. For the top 10 percent, investment income makes up a large share of those households' emissions — between 38 percent and 42 percent in the case of the wealthiest 10 percent.
---
Federal Court: D.C. 'Selectively' Enforced Law to Arrest Pro-Lifers but Not BLM Protesters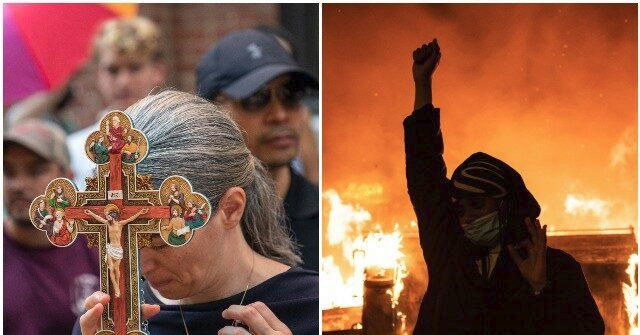 A federal appeals court delivered a major free speech victory on Tuesday, ruling that Washington, D.C., officials "selectively" enforced a statute to arrest pro-life activists but not Black Lives Matter protesters in 2020.
In the summer of 2020, thousands of Black Lives Matter protesters flooded D.C., and over several weeks, they covered the streets, sidewalks, and storefronts with paint and chalk. While these markings violated the District's defacement ordinance, no protesters were arrested. However, district police officers were quick to arrest two pro-life advocates in a smaller protest for chalking "Black Pre-Born Lives Matter" on a public sidewalk outside of a D.C. Planned Parenthood facility.
"The government may not enforce the laws in a manner that picks winners and losers in public debates," reads the D.C. Circuit opinion penned by Judge Neomi Rao, reversing a lower court's decision. "It would undermine the First Amendment's protections for free speech if the government could enact a content-neutral law and then discriminate against disfavored viewpoints under the cover of prosecutorial discretion."
"The First Amendment prohibits discrimination on the basis of viewpoint irrespective of the government's motive," the three-judge panel ruled:
We hold the Foundation has plausibly alleged the District discriminated on the basis of viewpoint in the selective enforcement of its defacement ordinance. We therefore reverse the dismissal of the Foundation's First Amendment claim and remand for further proceedings.
Alliance Defending Freedom (ADF) filed the lawsuit on behalf of members of the Frederick Douglass Foundation and Students for Life of America. The three-judge panel was comprised of circuit judges Robert Wilkins, Neomi Rao, and Michelle Childs.
---
Why San Francisco is make or break for Gavin Newsom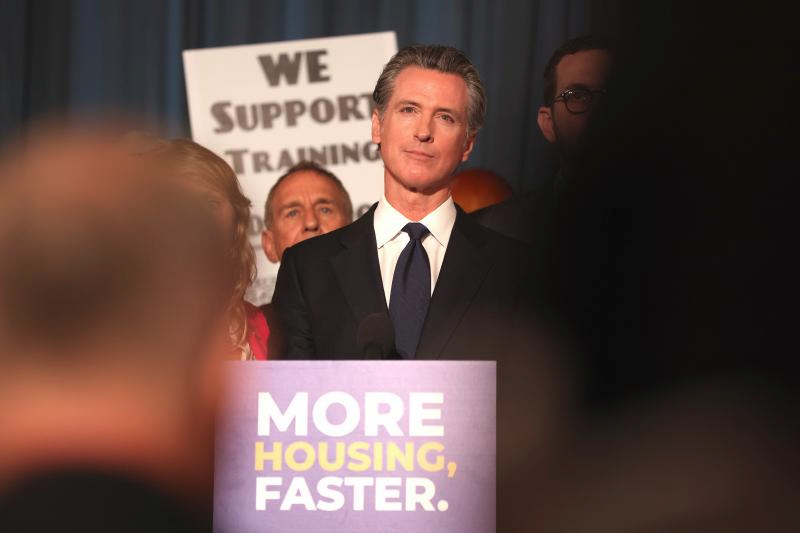 Newsom has increasingly been moonlighting as a quasi-city executive of his hometown and approaching its woes as a litmus test for his success in Sacramento.
Gavin Newsom hasn't been mayor of San Francisco for more than a decade, but this spring he summoned his Cabinet for a meeting in the city's troubled Tenderloin neighborhood. The California governor privately told them they all needed to feel responsible for the open-air drug markets and homeless camps surrounding his old City Hall office.
The downtown blocks he toured have plunged deeper into despair over the past dozen years, with the pandemic emptying out offices that dot its skyline and a surge in fentanyl overdoses causing deaths on city streets. While he now oversees the world's fifth-largest economy, Newsom has increasingly been moonlighting as a quasi-city executive of his hometown and approaching its woes as a litmus test for his success in Sacramento.
"I feel like I'm being pulled back to being mayor," Newsom said in an interview.
Through some combination of civic pride, personal obligation and an antenna for his own political liabilities, he's immersed himself in the city's struggles. He sent in state law enforcement to target fentanyl trafficking at the request of the mayor, London Breed, and huddled with Bay Area business and civic leaders, inviting them to vent their frustrations about the decline of the city's urban core. He is actively involved with planning for an Asia-Pacific Economic Cooperation Leaders' Summit coming to downtown San Francisco in November — with world and corporate leaders converging and local officials nervously working to get their collective house in order.
San Francisco's dual symbolism is evident far beyond its 47 square miles: It's a world-class city, an engine for commerce that nurtured the tech revolution and dawned same-sex marriage bells. It also retains an almost mythological status among critics, many on the right, who portray it as a modern hellscape and an indictment of progressive governance.