Ukraine – One Year Ago Today: One year ago today, Russian thug Vladimir Putin launched the invasion of Ukraine. What he thought would take him days to accomplish has turned into a nightmare for BOTH the people of Ukraine and Russia.
Hundreds of thousands have been killed on both sides for no other reason than Putin's ego.
Putin and his minions are committing war crimes against civilians, women and children…all in his demented quest to build back a greater Russian empire. Ukraine is being destroyed, its people murdered, and its survival threatened.
Why do we support the Ukrainians??? Remember, after the break up of the Soviet Union the west, led by the United States, got the Ukrainians to give up their nuclear arsenal in exchange for a guarantee of their sovereignty and security. We, the greater "western alliance" gave them our word in exchange for making the world a safer place against despots who might use nuclear weapons.
We have an obligation…the world order depends on mutual respect…and war criminals like Putin can NOT be rewarded and ignored if world peace is to prevail.
And for Putin's successes: A stronger and more united NATO, a revitalized nation of Ukraine, a further demise of mother Russia and a stain on Russia's history – defining this period as Russia becoming a state sponsor of terrorism and genocide. So sad.
Republicans for President: And now there are three.
A completely unconventional, arguably exciting, and provocative, Vivek Ramaswamy announces his candidacy to seek the Republican nomination for President. Joining President Donald Trump and Ambassador Nikki Haley, Ramaswamy hit the political establishment with comments like "I am launching not only a political campaign but a cultural movement to create a new American Dream—one that is not only about money but about the unapologetic pursuit of excellence…The Republican Party's top priority should be to fill this void with an inspiring national identity that dilutes the woke agenda to irrelevance."
Hard not to like…looking forward to watching him actually shake up the political marketplace. Let's see how he plays.
Here is his announcement commercial…worth watching…very well done: https://youtu.be/TP7zIVXWYTc
Here is a list of others who are either exploring the possibilities or being mentioned as potential candidates: Governor Greg Abbott, Ambassador John Bolton, Governor Chris Christie, Senator Tom Cotton, Senator Ted Cruz, Governor Ron DeSantis, Senator Josh Hawley, Governor Larry Hogan, MI Businessman Perry Johnson, Governor Brian Kemp, Governor Kristi Noem, Senator Rand Paul, Vice President Mike Pence, Secretary Mike Pompeo, Vivek Ramaswamy, Governor Kim Reynolds, Former Congressman Mike Rogers, Senator Marco Rubio, Senator Rick Scott, Senator Tim Scott, Governor Glenn Youngkin.
The future is bright…the candidates and messaging is just getting better! This is good for the movement and good for the country. Totally optimistic!
Read more below and follow me on Twitter & GETTR – @sanuzis
–Saul Anuzis
---
60 Plus Weekly Video Rewind
This Week: Republicans seek to REIN IN inflation with new bill, Gov Shapiro rejects calls for Fetterman to step down, and three Democrat senators feeling the heat of the next election cycle possibly standing next to Joe Biden on the campaign trail!
Links to the articles discussed in the video:
https://freebeacon.com/biden-administration/republicans-look-to-curb-bidens-reckless-policies-fueling-inflation/
https://thehill.com/homenews/senate/3870717-shaprio-says-he-would-dismiss-any-pressure-to-ask-fetterman-to-resign/
https://www.politico.com/news/2023/02/22/2024s-sprawling-senate-map-comes-down-to-these-three-dems-00083975
---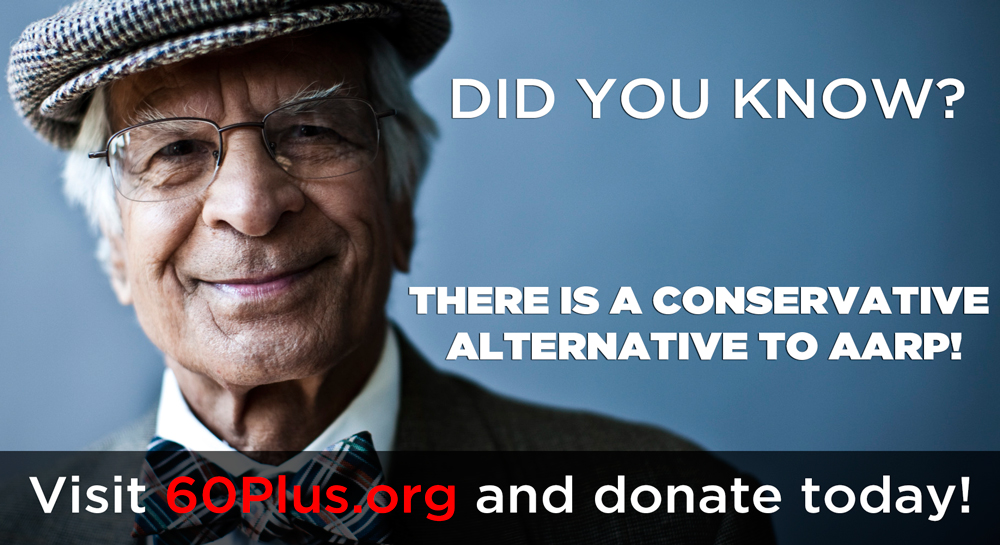 DONATE TO 60 PLUS!
We're fighting every day for seniors and retirees by working to eliminate the death tax, ensure healthcare freedom, and save social security for future generations. With your essential help we will continue the fight. You can even donate using Bitcoin and Ethereum!
Thank you for your help and support of the 60 Plus Association.
Donate Today! Visit https://www.60plus.org/donate
---
'Something Was Badly Wrong': When Washington Realized Russia Was Actually Invading Ukraine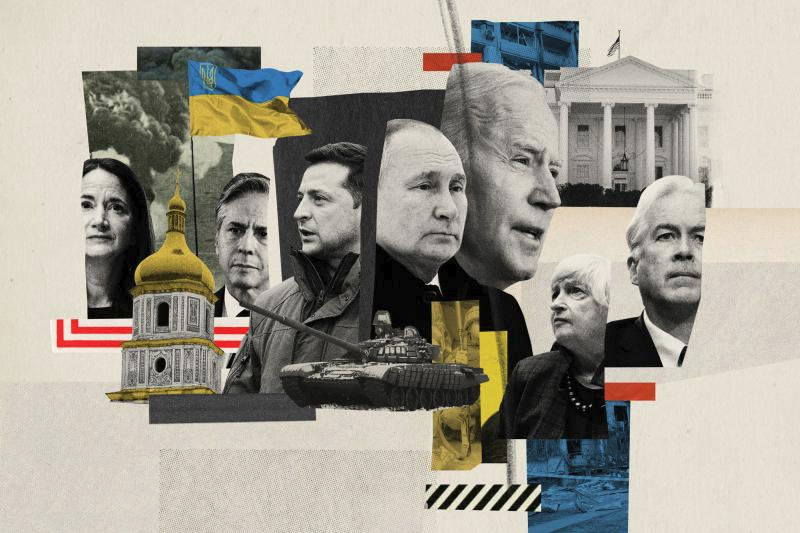 A first-ever oral history of how Washington insiders saw the warning signs of a European land war, their frantic attempts to stop it — and the moment Putin actually crossed the border.
The Russian invasion of Ukraine exactly a year ago was as shocking as it was clearly foreseen. The merciless bombardment of Ukrainian cities, the hundreds of thousands of troops and scores of tanks that rumbled across the border on Feb. 24, 2022, followed months of rising tension and concern, and provided perhaps the biggest foreign policy test yet for the Biden administration.
For nearly a year prior, U.S. and Western officials had signs of what was coming: a suspicious buildup of Russian troops, intelligence about the Kremlin's plans, statements from President Vladimir Putin himself. Those officials raised increasingly specific public alarms, some of which were based on a novel new strategy of rapidly declassifying and publicizing intelligence in near real-time, and made desperate attempts to avert a war, even as it became more and more clear that Putin was determined to invade.
The events in eastern Europe in 2021 and 2022, coming just as the world emerged from the Covid-19 pandemic, also unfolded against a fraught geopolitical backdrop: In 2014, Russia had already seized Crimea from Ukraine, and fighting by Russia's irregular, unmarked troops, known as "little green men," had destabilized eastern Ukraine and led to a long-running, low-level war that had continued ever since. Meanwhile, during the summer of 2021, the United States faced its own challenge: a chaotic and controversial end to its nearly 20-year war in Afghanistan.
This is the story of the Biden administration's strategy and reaction to that looming Russian invasion — the battle to persuade skeptics and rally foreign allies to confront an almost-unthinkable threat, one that continues to shake the world today. All titles and military ranks are presented based on roles the speakers held in February 2022, and interviews have been condensed and edited for clarity.
---
Five key questions about the dwindling Social Security trust fund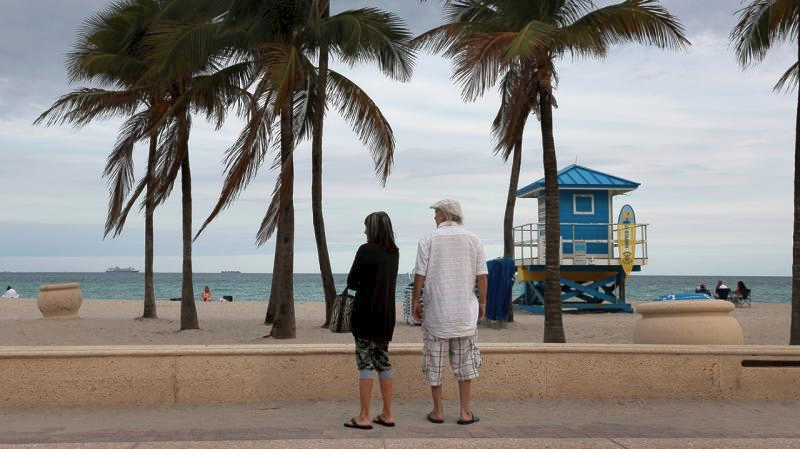 Concerns are rising over the future of Social Security as lawmakers on both sides discuss potential changes to extend the lifetime of the program, which risks running a shortfall in funds sooner than one might expect.
A report released by the Congressional Budget Office (CBO) warned the Social Security trust fund could run out of money by 2032 — a year earlier than previously thought — if Congress doesn't make changes to bring in more revenue or reduce benefit payouts.
While the timeline isn't set in stone, CBO Director Philip Swagel noted the new projection puts the exhaustion date within a 10-year window, the first time experts say that's happened in decades.
Here's five things to know about what that could mean.
---
Vivek Ramaswamy announces GOP bid for president in 2024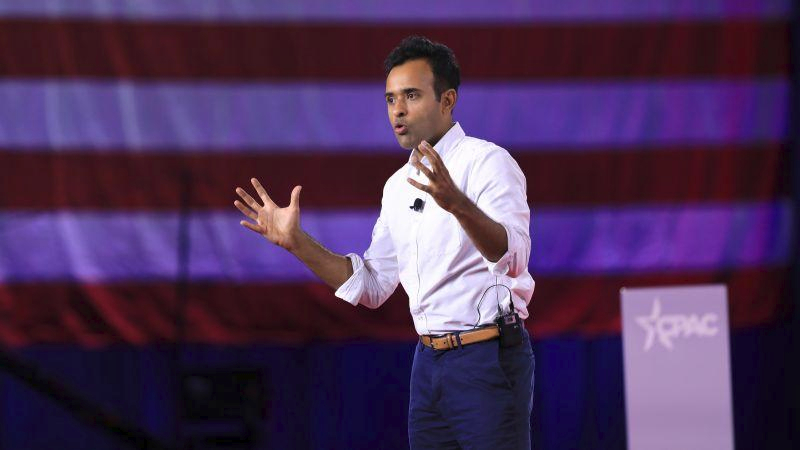 Entrepreneur Vivek Ramaswamy announced on Tuesday that he's running for the 2024 Republican presidential nomination.
"To put America first, we need to rediscover what America is. That's why I am running for president," Ramaswamy wrote in a Wall Street Journal editorial. "I am launching not only a political campaign but a cultural movement to create a new American Dream—one that is not only about money but about the unapologetic pursuit of excellence."
Ramaswamy is a biotech and health care entrepreneur who has written two books, "Nation of Victims: Identity Politics, the Death of Merit, and the Path Back to Excellence" and "Woke, Inc.: Inside Corporate America's Social Justice Scam."
Donald Trump, Nikki Haley, Ron DeSantis, Mike Pence, Tim Scott, Ted Cruze, Glenn Youngkin, Chris Sununu, Kristi Noem, Greg Abbott, Larry Hogan, Chris Christie, Asa Hutchinson, Mike Pompeo, Liz Cheney and Will Hurd.
Here are the Republicans considering 2024 presidential runs
The GOP primary field is still in its early stages. Nikki Haley, the former South Carolina governor and United States ambassador to the United Nations, became the first major rival to challenge former President Donald Trump when she announced her bid last week. Trump announced his third campaign for the White House last year. A number of other Republicans have been making moves suggesting interest in a national campaign and openly considering presidential bids.
"We embrace secular religions like climatism, Covidism and gender ideology to satisfy our need for meaning, yet we can't answer what it means to be an American," Ramaswamy wrote in the Journal.
---
FOX News Filing Shows DOMINION Voting Systems Executives Including Eric Coomer Knew Its Voting Systems Had Major Security Issues, Was Hacked, and Was "Riddled with Bugs"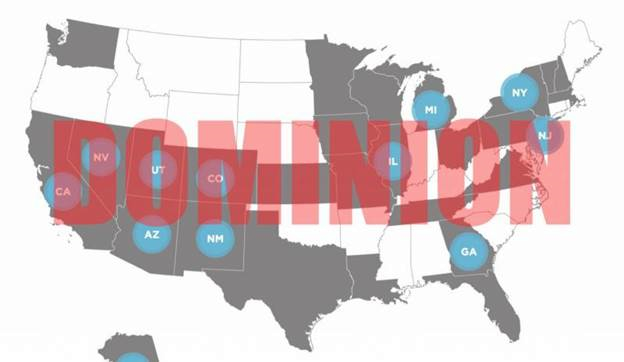 Dominion Voting Systems is in big trouble after the filing by FOX News in its case with Dominion yesterday. FOX News uncovered through its discovery in the case that Dominion's own employees expressed serious concerns about the security of its machines.
Dominion Voting Systems sued FOX News for $1.6 billion in a defamation lawsuit in March 2021. The AP reported on the suit in a very nasty and biased report.
The AP shared:
Dominion Voting Systems filed a $1.6 billion defamation lawsuit against Fox News on Friday, arguing the cable news giant falsely claimed in an effort to boost faltering ratings that the voting company had rigged the 2020 election.
The lawsuit is part of a growing body of legal action filed by the voting company and other targets of misleading, false and bizarre claims spread by President Donald Trump and his allies in the aftermath of Trump's election loss to Joe Biden. Those claims helped spur on rioters who stormed the U.S. Capitol on Jan. 6 in a violent siege that left five people dead, including a police officer. The siege led to Trump's historic second impeachment.
The AP included numerous falsities and biases in its report, so much so that it looked like it was written by Dominion.
---
Trump Says He's Changing His Tune on Mail-In Balloting
Former President Donald Trump on Monday said he is warming to the idea of his campaign pushing for mail-in balloting and early voting because Republicans "have to play the game."
During an interview with Just the News' John Solomon that was published this week, Trump said that he is now embracing vote-by-mail and more early voting campaigns ahead of the 2024 contest.
The reason why his position has shifted, he said, is "because it's so unfair, the whole process is," referring to previous claims that vote-by-mail laws in some states have been exploited, namely during the 2020 contest.
"It's a disgusting process. And what was happening is they'd go in there with an accumulation of votes, which in many places isn't even legal, and they would accumulate votes at a level like nobody's ever seen before," Trump remarked…
… "We have to reevaluate both the strategy and the tactics. We had so many close races, but we didn't do a good job at early voting, we didn't do a lot of mail-in voting," said Saul Anuzis, a Republican strategist, told The Hill last December. "We don't like that stuff so we don't really participate in it."
---
DeSantis lays out timeline for 2024 decision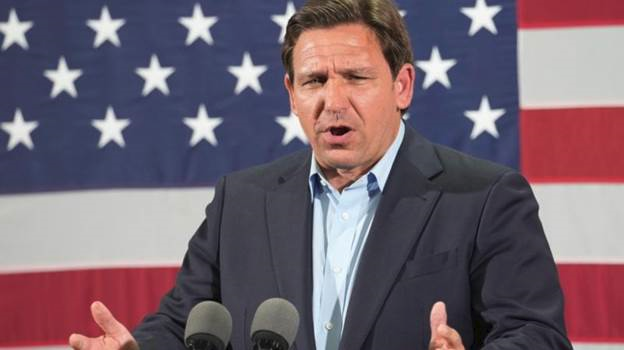 Florida Gov. Ron DeSantis (R) hinted on Monday that he will make a decision on a 2024 presidential run after the state's legislative session wraps up in May, giving the clearest timeline yet of when he could enter the race.
Asked on "Fox & Friends" when he might decide on a White House bid, DeSantis mapped out the coming months, saying that he would embark on a tour to promote his new book, "The Courage to be Free," and work through the Florida legislature's regular session, which begins in early March.
"We're going to sell some books, we're going to spread the message of Florida. And then on March 8, I have our Legislative Session that's kicking off," DeSantis said.
"You ain't seen nothing yet," he added. "This is going to be the most productive Legislative Session we have had across the board and I think people are going to be really excited … So those are what we're going to be doing over these next few months as we get beyond that, then we can decide from there."
Republican sources have long predicted that DeSantis would wait until after the state legislative session to announce a presidential bid, saying that it would give him a chance to rack up new policy victories so that he hits the campaign trail with fresh momentum.
---
Older voters balk at Nikki Haley's competency test
It's one of her hallmark proposals since launching her campaign. It's also not going over universally well with a key constituency.
Older Republicans say they aren't opposed to Nikki Haley's call for a new generation of politicians leading their party.
But when she calls for mental competency tests for politicians over the age of 75, some of them start to feel insulted.
The 51-year-old Republican presidential contender has made evaluating the mental acuity of elder statesmen a key part of her opening campaign pitch. It's one of the only ways Haley has sought to explicitly differentiate herself from former President Donald Trump, who is 76. And it's one of the cudgels she's deployed against 80-year-old President Joe Biden.
It's also a risk.
In her short time on the trail, Haley has irked some older voters, the cohort that just so happens to be a substantial and reliable voting bloc within her party.
---
Democrats forced to play defense on education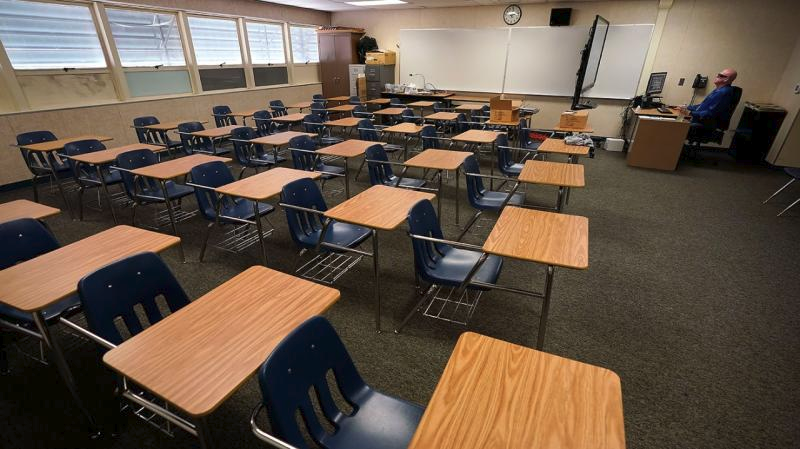 The Democratic Party is increasingly being forced to play defense on education, a dangerous position heading into the 2024 election cycle as Republicans ramp up their rhetoric on the issue.
Democrats have long been vocal advocates of the public education system, defending school budgets and counting on reliable support from teachers' unions.
But since the beginning of the pandemic, Republicans have sought to brand Democrats as the party that doesn't care about parental involvement in education, using mask mandates and school closures as a wedge while also leaning into topics such how LGBTQ identity and Black history are taught.
Glenn Youngkin flipped the Virginia governor's mansion from blue to red in 2021 with a campaign that made school choice and parental rights its signature issue. Since then, both declared and potential GOP White House hopefuls have regularly gone on the attack on the subject.
Giving the official Republican response to President Biden's State of the Union address this month, Arkansas Gov. Sarah Huckabee Sanders said that, under Democrats, "our children are taught to hate one another on account of their race, but not to love one another or our great country."
---
Democrats rally behind Biden to block Harris nomination, fearing Trump election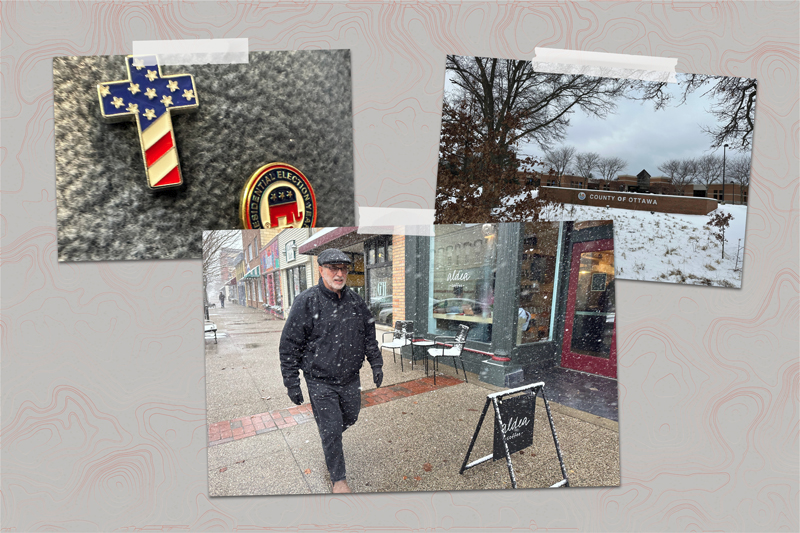 Just don't call them Christian Nationalists.
The agenda for the Ottawa County governing board's most recent meeting here last week listed, among other issues, a roof repair and resurfacing contract, a budget calendar that needed setting and, from IT, a request to hire one more employee.
They were terrestrial concerns. But over the course of a meeting that ran more than four hours, public speaker after speaker in three-minute increments were debating something else entirely, something far more spiritual — to what extent their government should, or should not, pursue Judeo-Christian values.
As snow dusted the streets outside the county building in this conservative, deeply religious swath of western Michigan, lots of people spoke in favor. They warned of the "tyranny" of mask mandates, the "sexualization of our children" and the "unhinged caterwauling fascists" of the left. One woman thanked the commissioners "for trying to bring our freedom back," while a man read to them from Isaiah: "Be not dismayed, for I am your God … I will uphold you with my righteous right hand."
It's been going like this in Ottawa County since last month, after an upstart band of far-right Republicans unseated seven more traditionalist Republican incumbents, seizing a majority on the 11-member board. The hardliners, members of a group called "Ottawa Impact," had signed a "Contract with Ottawa" promising to "respect the values and faith of the people of Ottawa County" and to "secure the blessings of liberty for ourselves and future generations." They'd pledged to "recognize our nation's Judeo-Christian heritage and celebrate America as an exceptional nation blessed by God." At candidate forums inside a Baptist church not far from the county offices here, they'd talked about their faith.
Roger Bergman, the sole incumbent Republican commissioner the group failed to oust, had attended one of those forums last year, and as he sat in the audience, he grew concerned. But even Bergman, who at 76 has decades in local politics, wasn't sure what it would all mean when it came time for a new, far-right majority to actually govern.
---
Rattled by China, U.S. and allies are beefing up defenses in the Pacific But 'everything needs to go faster,' says Indo-Pacific command's top admiral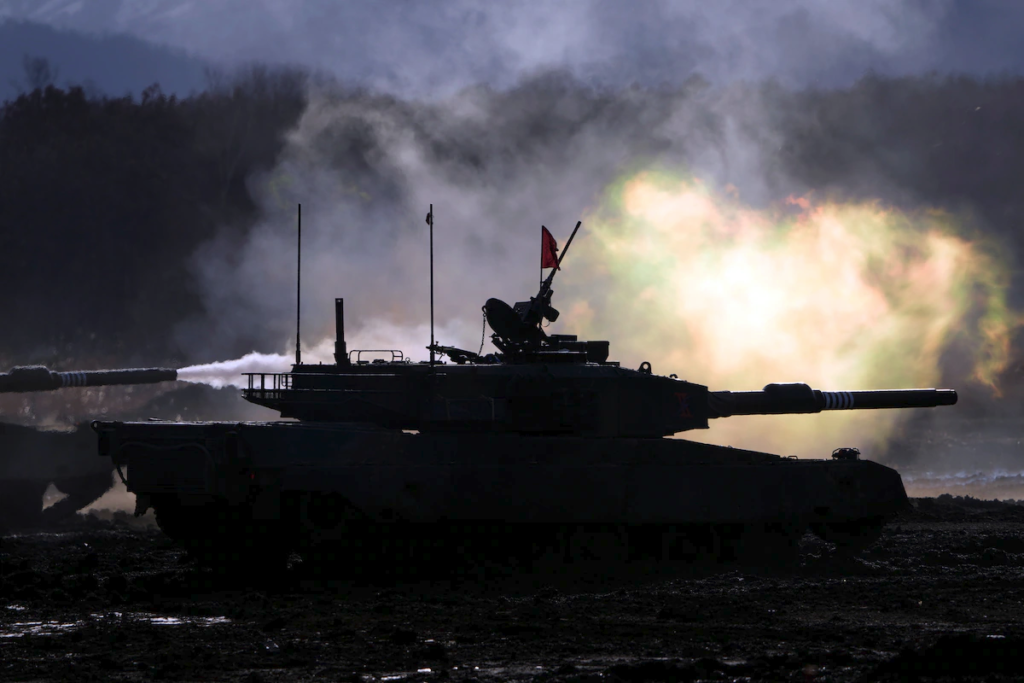 The Chinese spy balloon spotted over sensitive nuclear sites in Montana and shot down by a U.S. fighter jet earlier this month jolted the nation.
But for Adm. John Aquilino, commander of all U.S. military forces in the Indo-Pacific, it was only the latest in a string of provocations that includes missiles fired over Taiwan following a visit by then-House Speaker Nancy Pelosi in August, China's rapidly growing nuclear arsenal and a pair of Chinese surveillance balloon sightings in the vicinity of the Hawaiian Islands last year.
Add to that North Korea's record number of missile launches last year, Beijing's "no limits" relationship with Moscow and China's unrelenting expansion of militarized air bases in the South China Sea, and "the current environment is probably the most dangerous I've seen in 30 years of doing this business," Aquilino said in a recent interview in his hilltop office overlooking Pearl Harbor.
The provocative actions taken by China, North Korea and Russia have prompted the United States and its closest allies in the Indo-Pacific to ramp up military capabilities and deepen their cooperation. "They're bolstering their own defenses, they're looking to strengthen their alliances and partnerships with the United States in particular, and they're reaching out to each other," said Ely Ratner, assistant secretary of defense for Indo-Pacific security affairs. "All of these things are happening at once."
---
These 6 states will determine the 2024 presidential election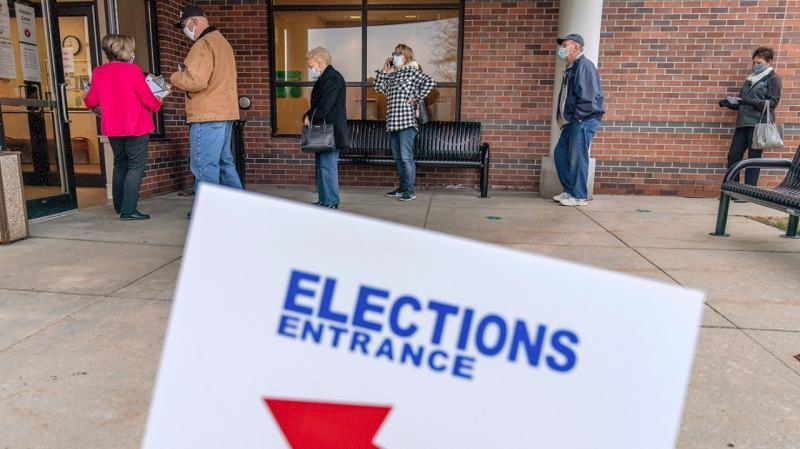 The question Republicans are asking is: Can Gov. Ron DeSantis (R-Fla.) win the White House in 2024? A better, more precise question is: Can he win suburban voters in Pennsylvania?
It's a question all prospective GOP primary candidates should answer. Suburbanites are swing voters, while urban dwellers trend Democratic and rural residents are overwhelmingly Republican. Therefore, in battleground Pennsylvania, the candidate who captures the suburban vote increases his or her chances of winning the state's 19 electoral votes to reach the 270 votes required to win the presidency.
Thus, for Republicans itching to win back the White House, the eventual nominee must appeal to suburban voters in Pennsylvania, Wisconsin, Michigan, North Carolina, Arizona and Georgia. Winning or losing these six states reduces the 2024 presidential election to its simplest form. But the likelihood of a winning combination is stacked against the GOP. Why? The answer is challenging Electoral College math along with some reality checks.
Now don't expect GOP candidates to explain why or how they will win these six critical states before or during the primary season. When the "electability factor" is raised, it's usually about winning in general. And Republican primary voters can expect to hear variations of "Fighting to save America" and "Let's take our country back." Unfortunately, slogans about uniting America are past their sell by date since "uniting" means compromise, which, in the eyes of many Americans, equates to surrender.