"Recall" and Memory an "new" Impeachable Offense: The Democrats frustrated by their Ukrainian quid pro quo/bribery case falling apart as NO one provide first hand knowledge or evidence of a bribe, blackmail or quid pro quo. In fact, every witness testified the President explicitly said he "wanted nothing" from the Ukrainians.
Investigation crime and corruption are actually a requirement of the U.S. government before giving foreign aid to any country. The President was doing his job!
You may not like "how" he did it…but it's his prerogative as President. If you don't like it…impeachment is NOT the answer, voting at the polls is the way this democratic republic works…at least so far.
Witness, What Witnesses?:  Why are they called "Witnesses" when none of them have actually "witnessed" anything? The so called witnesses called by the Democrats got up and share their feelings, impressions, interpretations and analysis of the President's actions.
Guess what…he WAS elected President to decide how foreign policy is done. If they don't like it, they have a right to their opinion, but arguing its an impeachable offence is ridiculous.
Russia, Ukraines & Bidens: It appears a group of partisan intelligence and law enforcement officials orchestrated a "peaceful coup" attempt against the President of the United States.
Never before has our own law enforcement and intelligence agencies been used in such a blatantly political manner to attempt to take out a sitting President.
The politicization of these institutions should scare every American. We MUST get to the bottom of this and make sure it NEVER happens again. So now, unfortunately, the Russian hoax, the Ukrainian aide and yes the Bidens and other Obama Administration politicos are now in the cross hairs of investigations to determine who did what, when and for what reason.
The lying and outright manipulation of the facts by the Democrats and their allies is the press has been disgusting. I hope the American people respond by voting them out of office and tuning out the Fake News once and for all.
Warren Attacks Billionaires – Not Enough: Democratic presidential candidate Senator Elizabeth Warren has gone after billionaires to presumably pay for all her "free" stuff she is promising voters? The problem is…that's still NOT enough.
First, her demagoguery targets private citizens for political benefit…that in and of itself is or should be shameful.
Second, she would have to TAX many more than just the billionaires and millionaires in this country to pay for her socialist agenda. Looking at various analysis, it's hard to see how any family with an income over $50,000/year wouldn't be forced to pay higher taxes…if the government was actually going to pay for her programs versus borrow and put the country further into debt.
If you are willing to rob Peter to pay Paul, you can normally count on Paul's support. Hence Warren's political strategy…but voters the old fashion way. Tax some to benefit others…even if the benefits are "fake" or "perceived" and will cost EVERY American dearly in taxes and freedoms.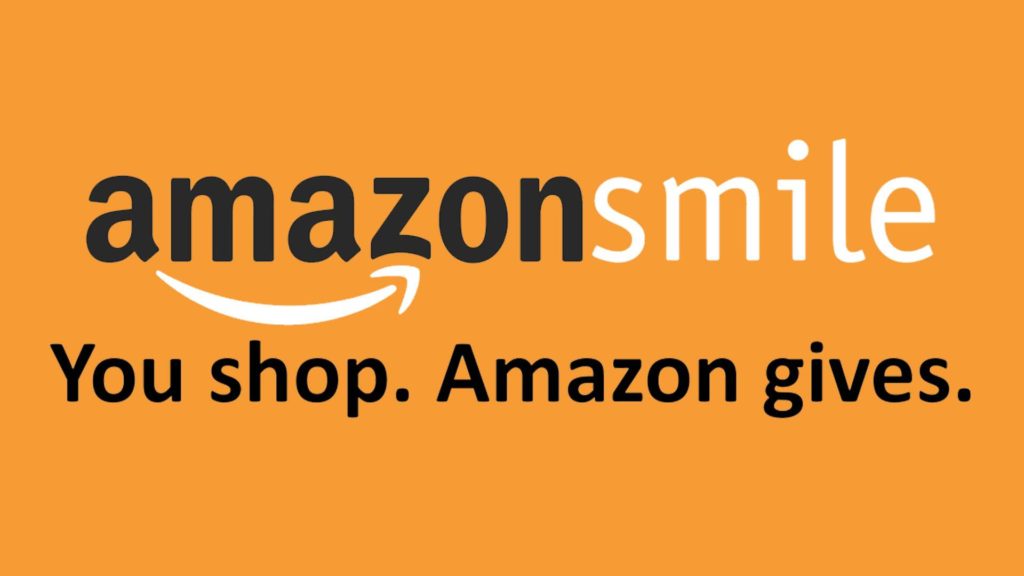 Amazon will help US if you say yes: At NO cost to you, you can help the 60 Plus Foundation in its efforts to support conservative policies to protect senior citizens, get rid of the death tax and defend social security and medicare using sound fiscal policies.
Sign up…and Amazon will donate 0.5% of what you spend to the Foundation! Please help us out by signing up here…at NO cost to you!
Weekly News Summary Video
10 Top Highlights From The Fifth Democratic Debate
The fifth round of Democratic debates took place in Atlanta, Georgia on Wednesday night. This debate showcased ten candidates and, finally, the fights and one-liners America has been waiting for.
GOP senator: Drug pricing action unlikely before end of year
Sen. John Thune, the Senate's No. 2 Republican, said Tuesday that it is unlikely the Senate will pass legislation to lower drug prices before the end of the year.
Opposition to Trump impeachment jumps 10% among independents in new poll
The decrease in support follows the start of the second week of testimony by impeachment witnesses.
-Saul Anuzis
Click Here for Past Commentary from Saul
Impeachment Requires Consensus 
The process is political, not legal
On impeachment, we are bipolar. In President Donald Trump's case, Americans who hold diametrically opposite positions — passionate belief that he is unfit and must be removed, or intense conviction that he is just what America needs to tame the "deep state," which has subjected him to a three-year "witch hunt" — can look at the same facts, draw antithetical conclusions, and claim total vindication.
How can that be?
It is because impeachment defies the story that we tell ourselves about who we are: a people dedicated, first and foremost, to the rule of law. To the contrary, we are a body politic. In our system of government, the questions of who is fit to wield power and of whether an official vested with power should be stripped of it are political, not legal.
That may not be how we see it instinctively. But that is how it is.
The Constitution prescribes what seems like a straight legal standard for impeachment and removal of a president. What must be established is the commission of "Treason, Bribery, or other high Crimes and Misdemeanors."
At impeachment hearing, irrelevant opinions by Trump critics masquerade as facts 
There is a stark difference between truth and opinion. Truth derives sustenance from facts, whereas opinion is a judgment influenced by prejudices. Leonardo da Vinci recognized the fallible nature of opinions when he observed: "The greatest deception men suffer is from their own opinions."
Deception was on full display Tuesday during the House Intelligence Committee's impeachment hearing, where opinions masqueraded as facts. Diplomatic witnesses offered their interpretations and judgments of a telephone conversation between President Trump and Ukrainian President Volodymyr Zelensky.
Democrats yearn to impeach Trump over a purported "quid pro quo" that is found nowhere in the transcript of the phone call.
Bereft of facts, Intelligence Committee Chairman Adam Schiff, D-Calif., is determined to remove Trump from office based purely on the opinions of others who surmised or imagined that Trump demanded that Ukraine investigate former Vice President Joe Biden or the U.S. would withhold $391 million in military aid to Kiev. Ukraine never launched such an investigation, and the financial support was delivered.
What if Trump was right about Ukraine? 
One of the most important issues in President Trump's impeachment defense is also one of the least explored: To what degree were Trump's concerns about Ukraine valid? It's well documented that the president fixated on Ukrainian activity in the 2016 election and on the Bidens' actions in the Burisma matter. Democrats and many in the media dismiss his concerns as "conspiracy theories." But to what extent were those concerns, in fact, legitimate?
If they were even mostly legitimate, then Trump defenders could say: "Look, he had a point. Even if one thinks he handled the issue inappropriately, the fact is, what was going on in Ukraine was worrisome enough for a United States president to take notice." That would not change minds among those dead set on impeachment, but among others, it would make the case for impeachment and removal much harder to make.
Of Trump's two concerns — 2016 interference and Biden/Burisma — the 2016 part came first and is the foundation for Trump's later concerns about the former vice president. So leave the Biden part for a later article and focus on Ukraine and the 2016 election. Republicans insist Ukraine did, in fact, try to interfere in the American political process in 2016, and they point to five examples:
Former FBI lawyer under investigation after allegedly altering document in 2016 Russia probe 
A former FBI lawyer is under criminal investigation after allegedly altering a document related to 2016 surveillance of a Trump campaign adviser, several people briefed on the matter told CNN.
The possibility of a substantive change to an investigative document is likely to fuel accusations from President Donald Trump and his allies that the FBI committed wrongdoing in its investigation of connections between Russian election meddling and the Trump campaign. After CNN first reported on the investigation, the Washington Post reported that the inspector general concluded the alteration did not change the validity of the surveillance application.
The finding is expected to be part of Justice Department Inspector General Michael Horowitz's review of the FBI's effort to obtain warrants under the Foreign Intelligence Surveillance Act on Carter Page, a former Trump campaign aide. Horowitz will release the report next month.
Horowitz turned over evidence on the allegedly altered document to John Durham, the federal prosecutor appointed early this year by Attorney General William Barr to conduct a broad investigation of intelligence gathered for the Russia probe by the CIA and other agencies, including the FBI. The altered document is also at least one focus of Durham's criminal probe.
Impeachment is about to get a Robert Mueller reprise 
Right now, impeachment is all about Ukraine. But after Thanksgiving, prepare for a Robert Mueller reprise.
Now that House Democrats have wrapped up public hearings on President Donald Trump's pressure campaign to get Ukraine to launch politically advantageous investigations, there are plans to hold at least one public impeachment hearing on Trump's misdeeds as alleged in the special counsel's report.
…Democrats say the revelations spotlight a potential contradiction in Trump's written responses last November to Mueller's team.
"I do not recall discussing WikiLeaks with [Stone], nor do I recall being aware of Mr. Stone having discussed WikiLeaks with individuals associated with my campaign," Trump wrote.
Russia to pre-install its own apps on all phones, PCs, and TVs sold in the country
Russia has officially passed a law banning the sale of electronic equipment that doesn't have Russian software pre-installed on it.
The law — which is set to go into effect starting July 1, 2020 — will force electronic equipment sold in Russia — such as smartphones, computers, and smart TVs — to ship pre-installed with apps from Russian tech firms.
The bill was tabled in the parliament earlier this month.
The government is expected to publish for each device type a list of Russian software that manufacturers will need to include on devices sold in the country.
"The bill provides Russian companies with legal mechanisms to promote their programs and services in the field of information technology for Russian users," the State Duma, the the lower house of the Federal Assembly of Russia, said. "In addition, the bill will protect the interests of Russian internet companies, which will reduce the number of abuses by large foreign companies working in the field of information technology."
Warren Loves 'Billionaire Tears' 
Elizabeth Warren, during the Democratic debate last month, said she was "really shocked at the notion that anyone thinks I'm punitive. Look, I don't have a beef with billionaires." This week Ms. Warren's campaign began selling a $25 coffee mug emblazoned with the words: "Billionaire Tears."
The accompanying description mocks "former Goldman Sachs executive Leon Cooperman, " who "was brought to tears on live television" by the prospect of President Warren. Mug buyers are jokingly directed to "savor a warm, slightly salty beverage" as they "contemplate all the good a wealth tax could do."
A new video ad from Ms. Warren goes further and personally names and shames Mr. Cooperman, as well as Joe Ricketts, the founder of TD Ameritrade ; former Goldman Sachs CEO Lloyd Blankfein ; and tech investor Peter Thiel. The words "Insider Trading" are slapped over a photo of Mr. Cooperman, though he fought an insider-trading lawsuit brought by the Securities and Exchange Commission and prevailed in a penny-ante settlement in which he admitted no wrongdoing.
Calling out private citizens like this as part of a political campaign is very Trumpian—or shall we say Rooseveltian. It brings to mind FDR's attacks on Samuel Insull, the utility magnate whose company once supplied power to millions of Americans. In the early years of the Great Depression, the overleveraged business collapsed. Though later acquitted in three different trials, Insull was a convenient scapegoat for a rising politician looking to assign blame.
How President Trump Loses in 2020 
If President Trump wants to have a second term and cement his reputation as the most successful leader we have had since World War II, he needs to disrupt the Republican machine as much as he disrupted politics in general. MAGA hangs by a thread.
We have lost the Democratic Party. And next, we could lose America. How? Very easily. Here's how it will look.
The Democrats will continue to funnel huge sums of money into local races targeting swing districts using front organizations like Planned Parenthood and MoveOn.org.
The Establishment Republican Party will resign itself to failure in those districts, fail to mobilize voters, or act too late to make a difference.
Republican voters will fail to go to the polls and vote.
Republicans will fail to volunteer to act as polling officers and be in a position to prevent election fraud.